Are you tired of big-city noise? If you feel like finding a small-town spot that still has all the amenities, it sounds like you're looking for the best place to live outside San Francisco. SF may sound like the most obvious choice for living in the region, but don't jump to conclusions. Other sites close by can offer similar opportunities - you will be surprised.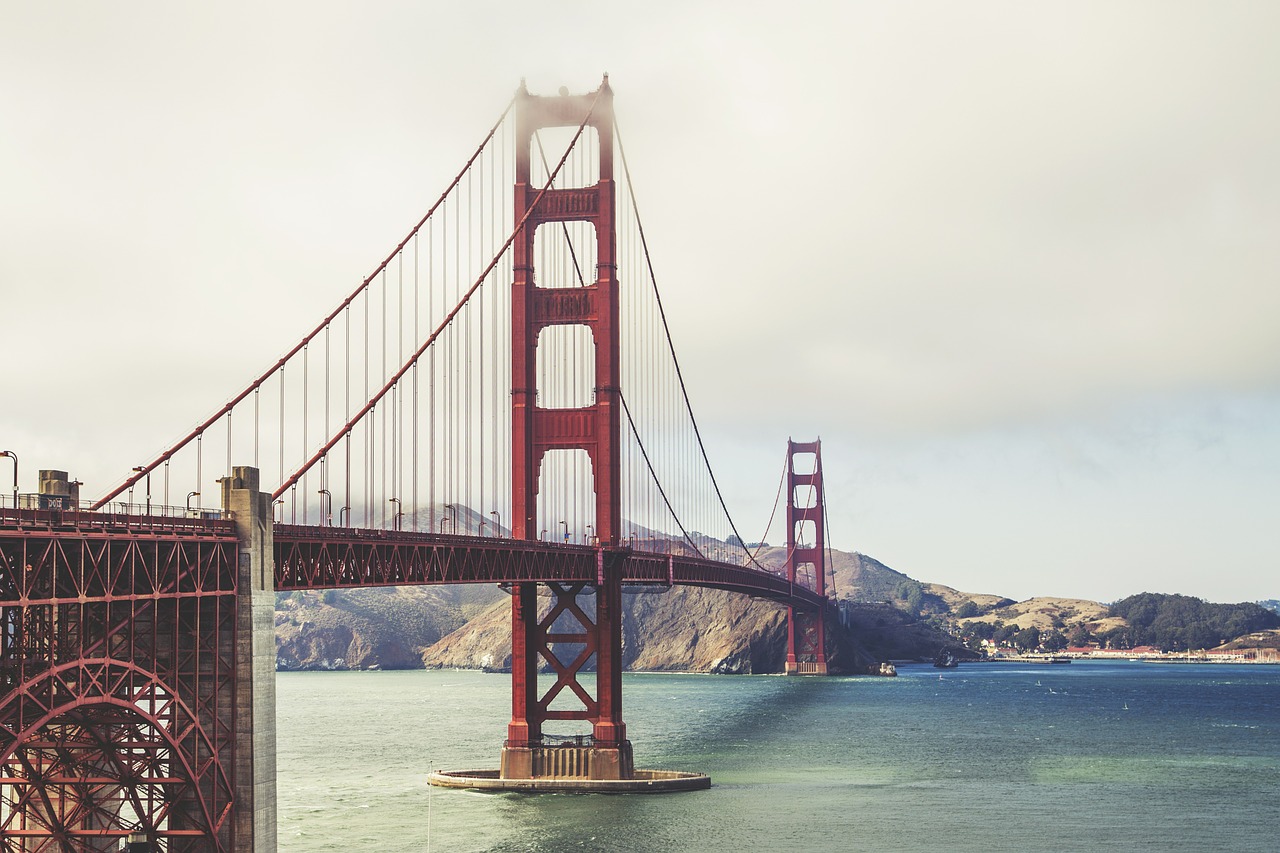 There are so many hidden gems in the vicinity of SF. It is known to be the location of plenty of gorgeous communities, different in many things but equally pleasant to reside in. This is precisely why it was hard for us to narrow down the list of cities and towns we recommend. However, we can promise you that the places you'll read about are the most promising ones, and you will find your fit. So, let's get started; it's time to find your perfect place!

Where Can I Live Outside the Bay Area? Let Us Help You Find the Best Place Outside San Francisco
Options are countless - every neighborhood has its pros and cons. If you're wondering how to decide where to live, the most crucial thing to ask yourself is this - what do you actually want? A quiet suburb or a town with wild nightlife? A place close to the beach or a house with quick access to SF? Is it necessary for you to find an apartment with low rent? Do you need a good school in your neighborhood? All these questions can help you narrow down the search and eventually get the right answer.
Why Moving Out of San Francisco is the Right Choice
The good news is that the Bay Area has places that can offer anything you can think of, but there are also San Francisco suburbs suitable only for family life or some that are primarily for young professionals. Whoever you are, this region will embrace you and make you feel at home in no time. It's one of the reasons for the charm that surrounds it.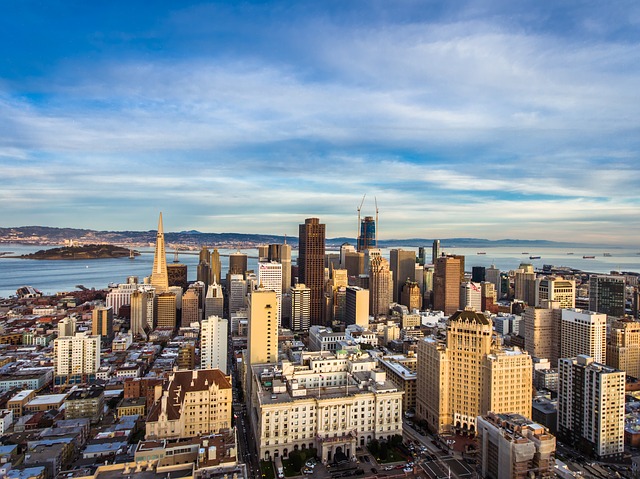 Where Is the Cheapest Place to Live Near San Francisco?
It's no secret that this is one of the priciest regions in the whole U.S. Rent can be sky-high, and apartments are sometimes almost impossible to buy. It's no wonder that you would like to find something that won't destroy your relocation budget entirely. Is this even possible to find in California? Of course, you can find a house and move efficiently, especially if you save money to move ahead of time.
Where Is the Most Affordable Place to Live in the Bay Area?
We suggest you take a look at the following towns. Keep in mind that affordable has a different meaning in cities and towns close to SF than in the rest of the country, but these places are worth the price since you will end up in a dream neighborhood everybody wants to reside in:
Vallejo in Solano County - Vallejo is the most affordable solution in the region. Vallejo has a median rent of $1,500 and a median house price of about $370,000. Besides being budget-friendly, this neighborhood has a climate that is amongst the greatest in the region. The temperature is just right most days, and Vallejo has been named the most racially diverse place in the state and country. Do you even need to hear more?
Pacifica, a suburb in San Mateo County - With an average renting price being $2,400, Pacifica can be one of the choices that can spare your budget. Most residents own their homes, which are valued at just north of $880,000. A beach, park, and a hiking trail are everyday things to find here, so it's perfect if you love being outdoors.
Alameda, a suburb of Oakland - Alameda in Oakland is one of the best places to live in the Bay Area, and generally, it's considered one of the most recommended places to move to in California. It's perfect for both young professionals and families, with the median rent being around $1,800. If you want to buy real estate, the value goes around $850,000. Either way, you won't make a mistake. Don't forget that you would be living right next to the ocean.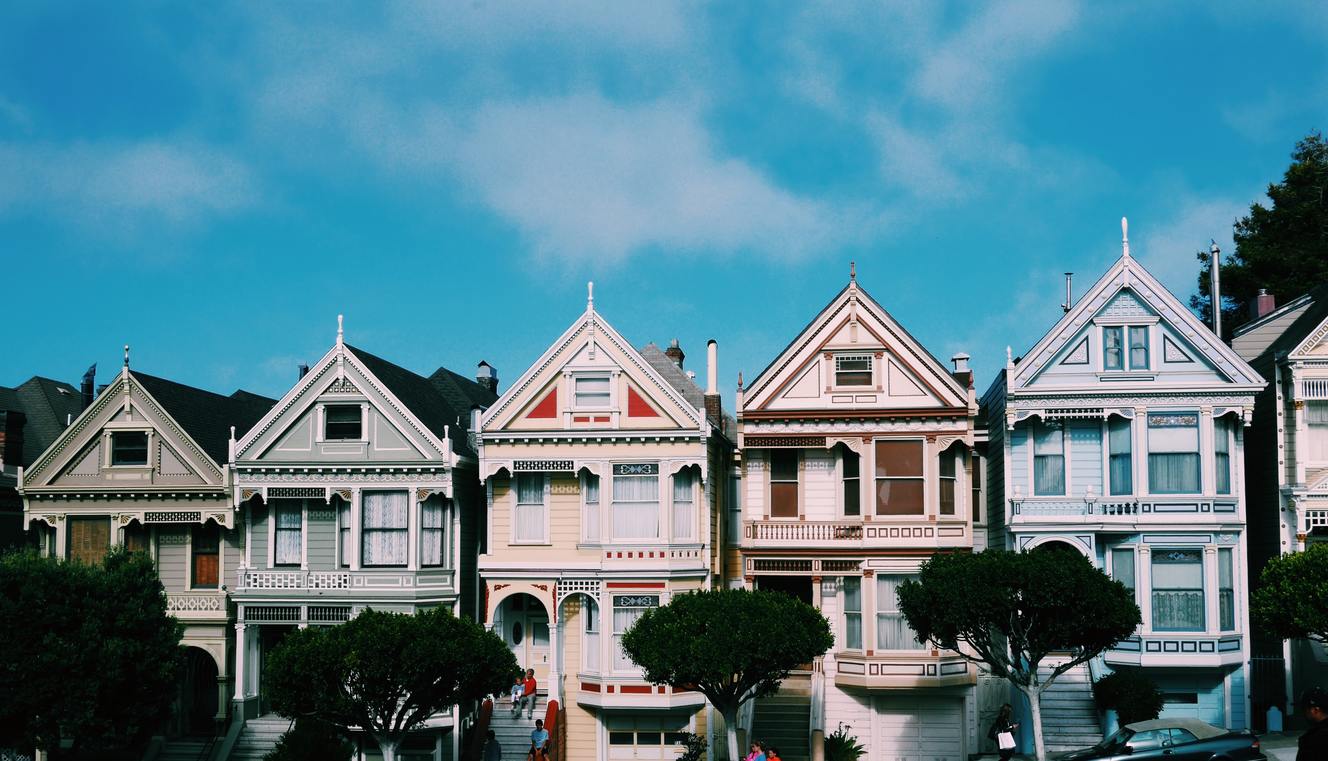 Where Should I Live to Commute to San Francisco?
Commuting to SF is an excellent solution for those who don't want to be in the middle of the city but still have a profitable job there or in case your new apartment checklist can't take the costs of SF. More than a quarter of a million people commute to SF. Luckily, there's more than one way to quickly get to the heart and center of the region. Do some research on this before you organize your move and start writing packing lists. Proper research is one of the primary relocation hacks, but people tend to lose sight of it.
What Is the Easiest Way to Commute to SF?
BART (Bay Area Rapid Transit) is the ultimate solution. Driving can be easy since most of the distances are small, and a ferry is an option for those who like to get some fresh air before getting to work. Either way, you can be sure that the commute won't give you much trouble. It's only a matter of good organization, don't worry. Here's how to get to SF from these neighborhoods:
San Rafael - You can take a direct ferry from Larkspur Ferry Terminal. The ride takes about 50 minutes. If you want to go by car, it's even better, only 27 minutes to SF.
Berkeley - Plenty of options here. You can travel by ferry or simply hop on the BART, which will take you about 25 minutes.
San Mateo - An easy solution, all you need to do is use the Yellow Line, and you can get off in the city wherever it suits you the most.
Hayward - It takes about 45 minutes to get to SF from Hayward if you take the Green Line and get off on Montgomery Street.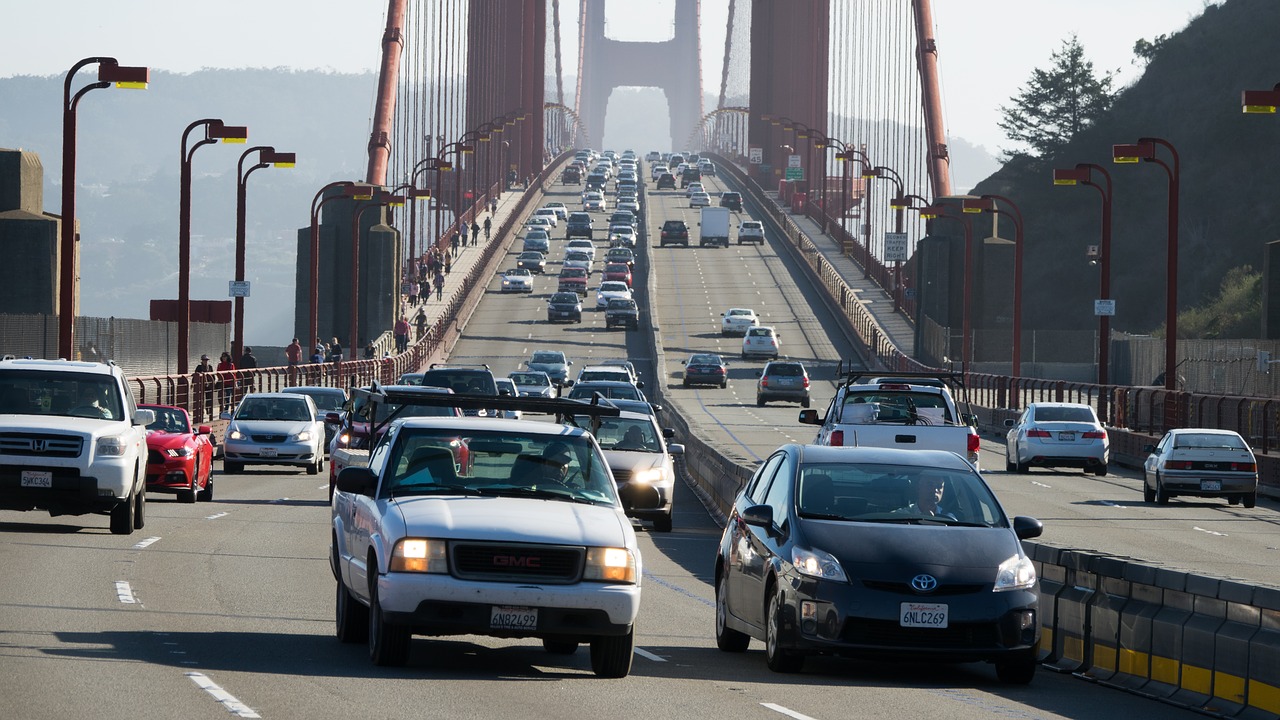 San Jose, California - Part of the Silicon Valley, This Place Is a Tech Heaven
Considering that San Jose is the largest one of Silicon Valley cities, it comes as no surprise that it is in high demand among young professionals. You can have it all here. You just need to decide where you want to go and what you want to do. Silicon Valley has brought substantial economic growth to this metropolis. If you want to rent a place here, you will need to set aside approximately $2,000 per month, and the median home value is $865,000. Some great areas to live in San Jose include Sunnyvale and its first neighbor, Santa Clara.
What Can You Do in San Jose?
The nightlife here is excellent, and if you prefer calmer pass-time activities, you can always find a nice park or a quality restaurant. The weather is ideal for outdoor activities, and the hiking trails are pretty nice. Honestly, there isn't much you can't find here, and it's one of the more significant communities in the region. There are more than a million residents, which means this is a place for those who love the hustle and bustle and don't mind the crowd and fast life of Silicon Valley.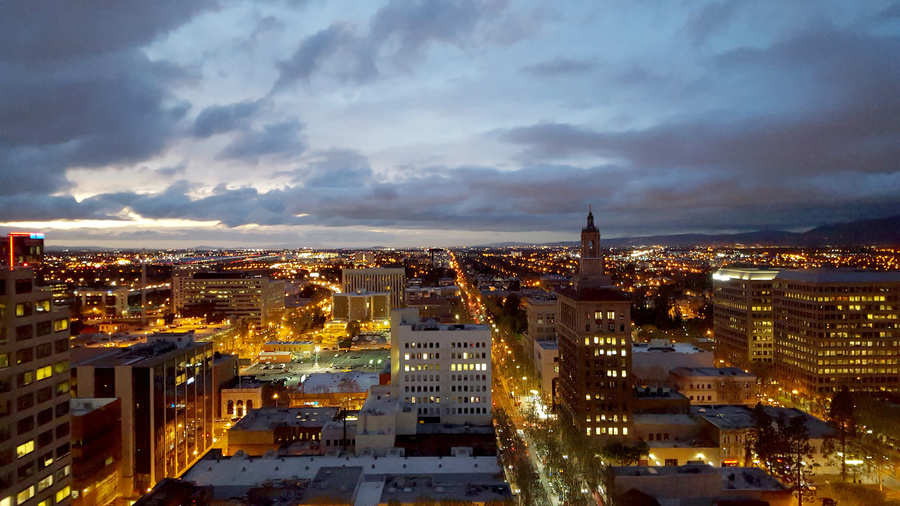 Who Said Walnut Creek Is Only for Retirees?
Walnut Creek has been known as the perfect place to enjoy your retirement, and it is. Numerous parks, cafes, restaurants, and shopping malls make this an excellent location to relax and spend your hard-earned money. People mostly own their homes and apartments, and the median house value is approaching $800,000 while renting an apartment will cost you around $2,000.
Looking for New Opportunities Is Getting Easier in Walnut Creek - More Families and Schools, But Also Young Professionals
Lately, there have been more and more job opportunities here. The place is slowly developing, and more people are choosing to move here. Walnut Creek has become popular with young professionals and families as well. Schools are of above-average quality, which has probably added to the value of this neighborhood, and it doesn't hurt that this is one of the safest places to live in California. Now is a perfect time to move to Walnut Creek, that is for sure.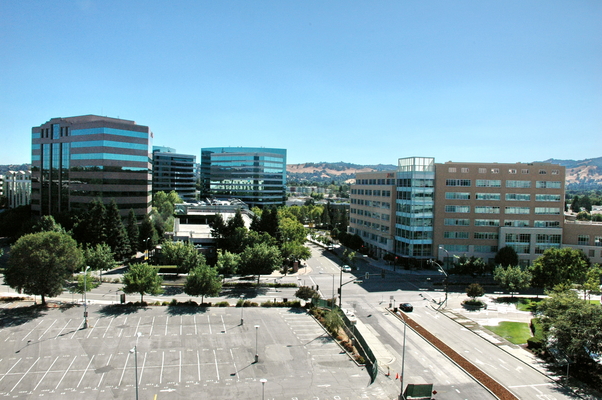 Oakland Can Get You Virtually Anything You Need
Oakland is a part of Alameda County and one of the most significant places in the region. Niche has stated that Oakland offers a mix of an urban and suburban feel. It provides a whole and exciting life to many families and young professionals.
Kind People and Various Events Are the Best Things About Oakland
People are known to be friendly here and quite diverse, which is essential for those growing up, but for adults also, as it allows fitting in the community more effortlessly. Cultural events are not rare (pre-Covid, of course), and residents can always find something fun to do. Nightlife is excellent, but that's not all. Places for family time are also easy to find. There are plenty of restaurants and public places for a family day out, such as Lake Merritt and Downtown Oakland.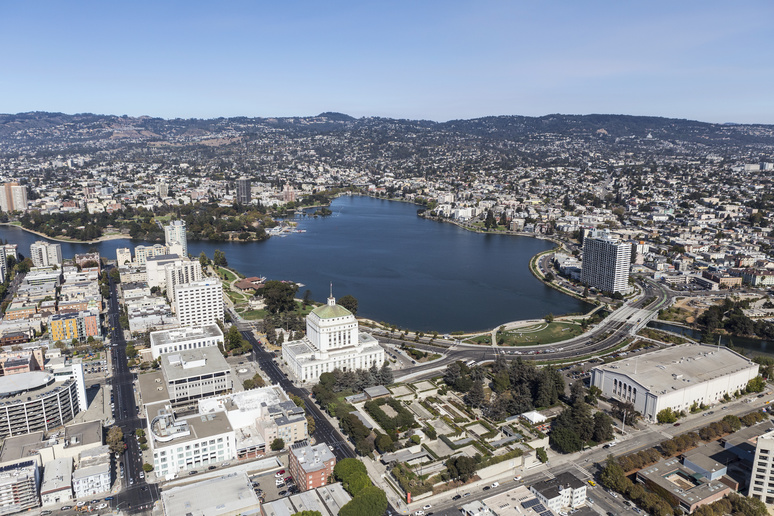 Are You Looking for Family-Friendly and Safe Neighborhoods? Choose Places Such as Dublin, Palo Alto, or Menlo Park
There are plenty of quiet and safe neighborhoods, perfect for families with pets or young kids and retirees. Check out some of our favorites. Maybe one of these is your dream town:
Dublin - Just the perfect place for suburb life and a quiet, calming feeling. Dublin is located south of Oakland, and it is a place where most residents own their homes, which are valued at $882,000. This is where you want to raise a family. It's one of the most impressive towns to raise kids in, as it's considered highly safe.
Palo Alto - Known for its outstanding educational opportunities and excellent location south of SF, Palo Alto is one of the prestigious suburbs. It's an expensive place, not even close to affordable, but beautiful, with plenty of nature and scenery, plus it's clean and secure. Growing up here is bound to set your kids on the right path in the future.
Menlo Park - Similarly to Palo Alto, which is close, Menlo Park has excellent schools. This suburb is another one of the safe communities, and it can provide a quiet and simple life. People here are kind and easy-going, so you should be able to blend in with the residents quite well.
Honorary Mentions
Still haven't found a place after your own heart? Don't worry, we have some honorary mentions. For example, Fairfield is the home of Travis Air Force Base and is highly popular among military families. On the other hand, Fremont is one of the most populous communities in this corner of the world, so if you want to be in the middle of it all, this is the place to go. If you enjoy historic buildings and scenic streets, Martinez is just right for you. If you would rather be surrounded by nature and away from all the hustle and bustle, Santa Rosa could be a great option. And lastly, if you enjoy having a wide array of options for pastime activities, you'll be interested to know that Brentwood has been named Playful City USA for seven consecutive years.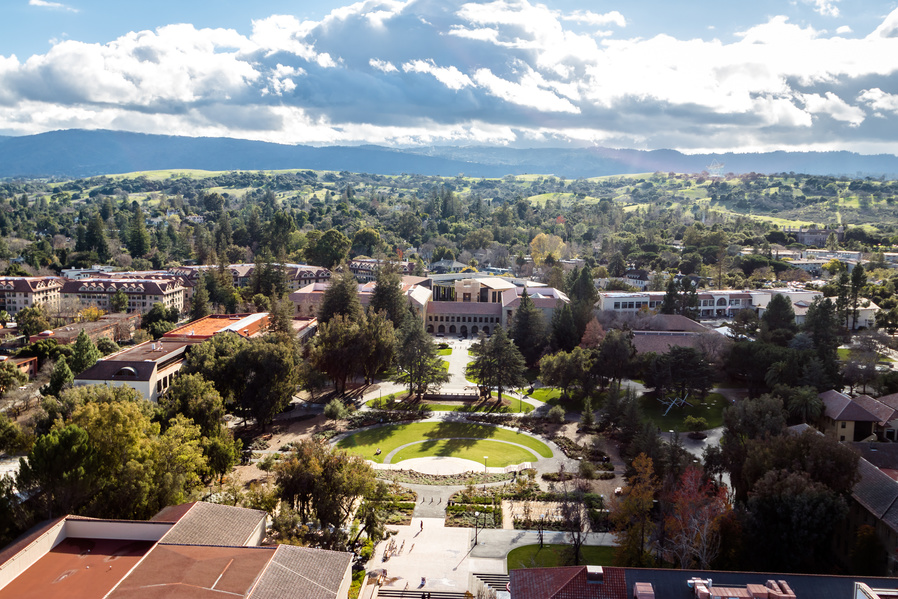 Do You Need Help Relocating to Your Dream Town? Mod 24 Is Here for You!
Before learning moving tips, the first thing on your to-do list should be finding a California moving company. Don't do this last minute - that way, you won't get the best California movers. Besides, packing and moving in a hurry is never fun, believe us. We suggest using our moving app - our Mod24 features will help you have a stress-free move. You can enjoy avoiding all those relocation industry challenges and issues with this great app to compare moving companies. Why risk falling victim to relocation scams when you can enjoy an easy relocation with reputable California moving services?
Knowing what can Mod24 bring to the industry will save you time and money. Find out more about us, and you'll realize why we are one of the boxes you must check out on your moving essentials checklist. For more information, feel free to contact us and secure your easiest move yet, with quality moving services in the Bay Area!