← Back to all posts
Things You Shouldn't Pack: What to Get Rid of When Moving
No one is aware of the number of items stored in closets, attics, or basements until the relocation process starts. However, having all this stuff doesn't mean you should pack all of them and take them to your new home. Instead, you need to declutter. Here is what to get rid of when moving, how to minimize your household inventory, and organize the whole process.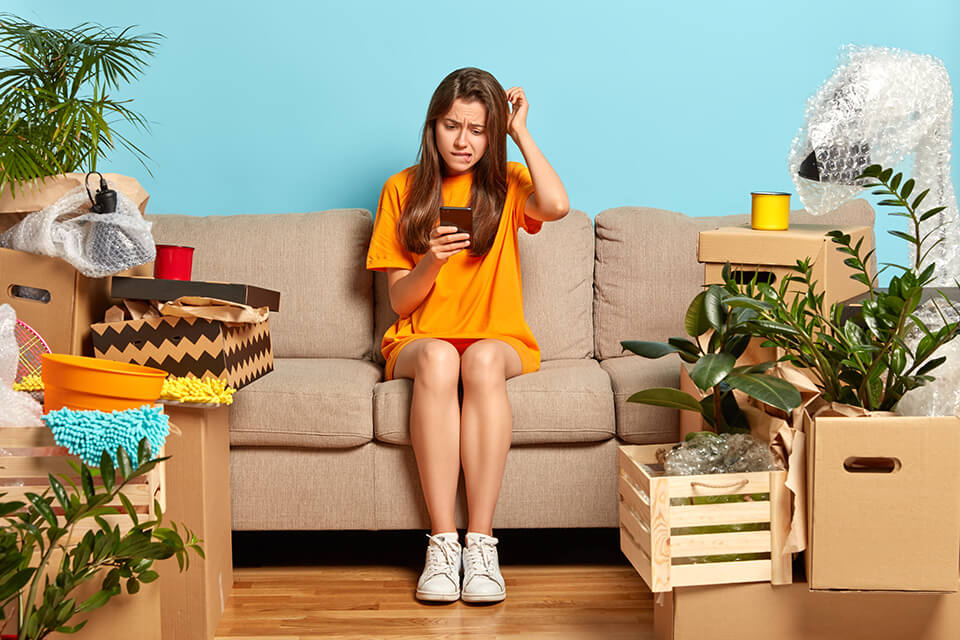 How to Get Rid of Stuff Before Moving?
Making a plan is a starting point for any home relocation, meaning you'll have to create many moving to-do lists that will help you keep everything under control and by the timeline in order to organize your move properly and have a stress-free relocation.
After you create to-do lists, another element that will help you to move efficiently is making packing lists where you'll put only belongings you wish to take to your new home. And if you're planning to take only specific belongings, it means you'll have to organize a day for decluttering that will help you divide and dispose of all things to get rid of when moving.
The best way to organize the decluttering is to start sorting out things room-by-room, beginning from those you use the least, such as the basement, attics garage, or shed. These areas are the most suitable for piling up stuff, and it will take you a while to put everything in order, so the best relocation tip is to start decluttering just right from there. Once you finish with them, you can go through the rest of the house and continue cleaning and separating the belongings.
How to Organize the Decluttering Process?
Downsizing your household inventory is quite complicated, especially if you are relocating with kids. However, with a properly set strategy and plan, you're going to make it!
How to Decide What to Get Rid of When Moving?
Decluttering means not only tidying the household before relocation but also deciding on what you should get rid of when moving. This could be especially hard when it comes to personal belongings that don't have any use-value but are a piece of memory to you. However, when it comes to this process, do not be too emotional. Try to keep as few things as possible, because this will allow you to organize better the space you're relocating to and decrease your relocation costs. This way, you will be able to shorten your inventory list and needed packing supplies which directly impact the price of relocation, helping you save money to move.
What to Keep, What to Get Rid Of?
When trying to decide on whether to pack or not to pack the specific item, always consider first if that thing is going to be useful for you in your next place. For example, if you're relocating from a house to an apartment, you will definitely not need your gardening tools. However, if you feel it's hard to make decisions like these, then try to create a list of questions you'll ask yourself whenever you come across an item you haven't used in years but still don't want to discard. Here are some questions that might help you:
● When was the last time I used this item?
● Do I really need it in my new home?
● Do I have enough room in my next place for it?
● Should it be repaired?
● Is that thing going to be more useful to someone else?
● Is it going to match my apartment style?
● Is it going to be too expensive to relocate?
The last question is especially important to answer when you decide on relocating pieces of furniture that are heavy, bulky, and just take up a lot of space in the truck.
Answering these questions when you feel uncertain about discarding a specific item can save you a lot of energy and also some space in your new home. Of course, there are other various practical ways to decide whether to keep a specific item or not, and that will impact your packing process. Here is some insight into the list of belongings you definitely won't be able to take with you.
What Items Will Movers Not Move?
Things that should not take up room on the list of relocation essentials are definitely those that your movers are not allowed to transport in their trucks. So, before you start packing, ensure that your plants, perishable food, and hazardous materials won't be on your new apartment checklist. However, when it comes to plants, there are still ways to take them with you. Moving companies usually refuse to transport them due to their delicate nature, but you can always ship them with USPS or by yourself if you're relocating close to your previous residence.
In fact, movers will not load into the truck anything that is alive, including pets. So, if you have a plan of relocating with pets, organize their transportation in advance and ensure they will be safe during transport.
What Should You Do With Unwanted Items?
There are various possible ways to deal with unwanted items, such as recycling, donating, giving away, or selling them. Before you decide to throw away old clothes, for example, consider their condition and if they could be more useful to someone else. Ask friends or family members if they would be willing to accept such a thing, whether it is clothing, furniture, small appliances, or plants.
Another option is to donate your unwanted items to charities or recycling centers for textile or electronics. This way, you will support others and show some environmental responsibility by giving a new life to already used things.
In case that you have some really valuable pieces of furniture, electronics, or pieces of art, and you want to boost your relocation budget, then organizing a garage sale is a perfect solution for you.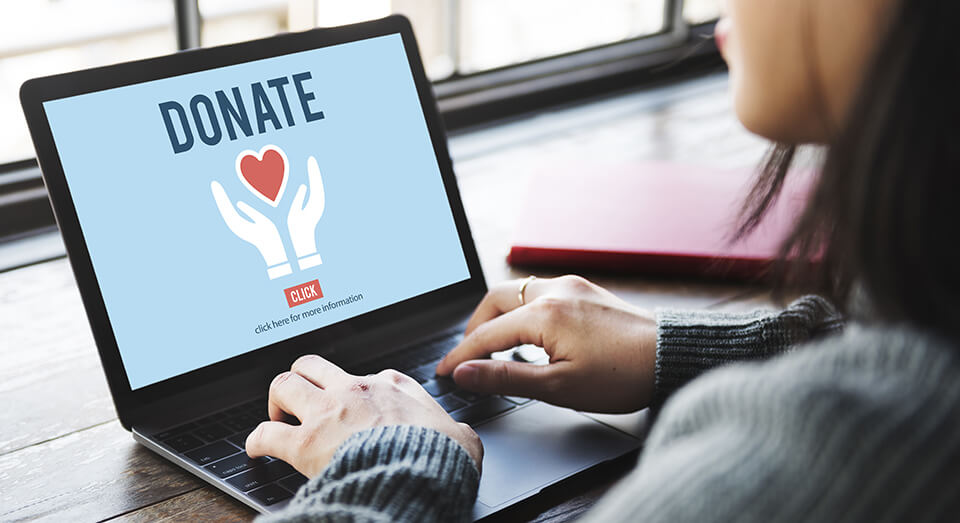 What Should You Declutter Before Moving?
When you begin with the process of organizing the packing, there is no strict rule on what exactly you should declutter because you will have to check all the storage places you have. Whether it is a kitchen cupboard, closet, drawer under the bed, bookshelves, or jewelry and other valuables, you will have to decide, for each of them, whether you will take it with you or not.
If you feel like you should have some structure, you can go by categories and rooms, so once you finish with it you will definitely know what will be on your relocation list. And since you won't have to pack to move in a hurry, you will have just enough time to thoroughly think about the stuff to be packed. Here are a few ideas and tips on how to organize and sort out the items by categories and finish the whole process much faster.
How to Get Rid of Furniture When Moving?
Since pieces of furniture are the largest items and you might not want to use them to furnish your next home, they could be the first on the list to go. The first and the easiest solution is to try to sell them to the tenants who will move in after you, especially if some pieces are custom-made, such as bookshelves.
The second solution is to try to sell those pieces of furniture by organizing the garage sale or even through social media marketplaces. There are tons of groups on Facebook intended for the sale of already-used things, so your chances are pretty good if you want to achieve a good price.
Sort Out Your Books, Magazines, and Comic Books
If you're a bookworm, sorting out your books will be the hardest part of decluttering. That is if you're ready to separate from them at all. Although this will be an emotional moment, try to be realistic and focus on those books that are not your favorite ones, or you know they will be a perfect match for a friend. If you have two copies of the same title, you can always donate one to the local library.
When it comes to sorting out magazines, there is no real point in hoarding them. Of course, if some of them are special editions, you can keep them or even scan them and have them stored once and for all in your drive or cloud storage. The rest of the magazines you decided not to take with you should be donated or sold to recycling centers since this is a much better solution than simply throwing them away.
Decluttering of comic book collections is more similar to your books, so if you're relocating to another state, take only those that really mean to you. If you don't feel comfortable donating or recycling them, then try to store them at your parents' place until you decide what to do with them.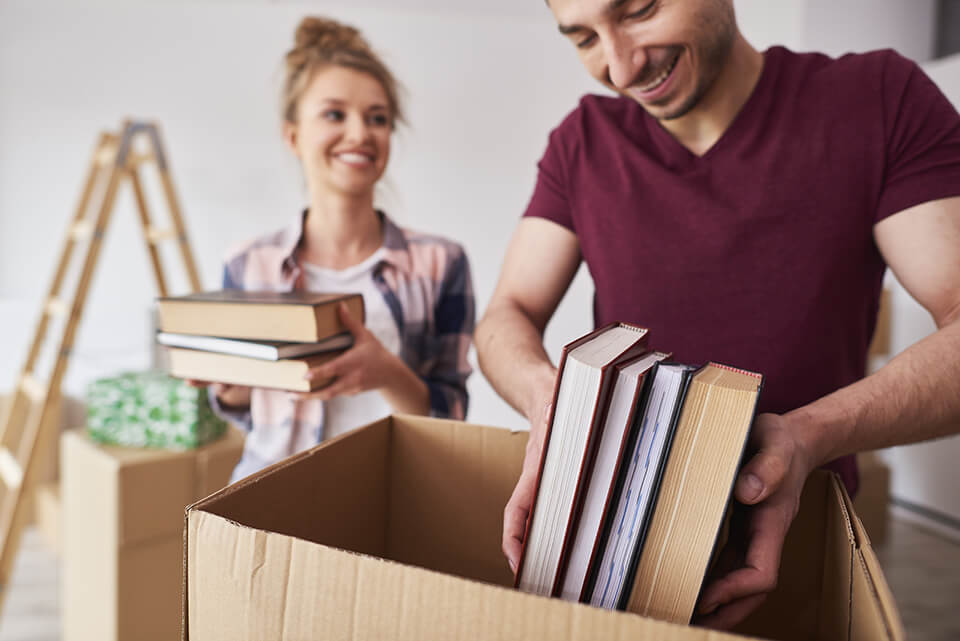 Don't Forget Children's Toys
Dollhouses, lego bricks, puzzles, or teddy bears stored in your attic most likely won't find their place on the relocation list if your kids are grown up. However, if they are still at that age when they play every day, it is most likely that Barbies, Transformers, and the rest of the crew will keep you company all the way to your new home.
No matter what your case is and how old your kids are, there is always the option to donate toys to local charity organizations or even hand them to your friends' kids. If your kids are younger, this could be a great way to involve them in the relocation process, give them the first lesson on sharing with others, and avoid emotional bonding to inanimate objects.
Prepare for Decluttering Clothes
Nothing is more difficult to declutter than clothes, and this will be the most time-consuming part of decluttering. People usually don't perform regular decluttering of their closets, so they end up with piles of clothes they haven't worn in years or they even forgot they have. For that reason, this task could take up to a couple of days until everything is sorted out.
The best way to organize it is going from room to room and closet by closet, taking all clothes out and sorting them into piles or baskets labeled as "trash," "donate," "recycle," "pack." Once you create those piles, go through each one of them again, making final decisions on what to do with particular pieces of clothing. Do the same with your kid's clothes if they are too young to do it themselves. After you finish up with the whole process, ensure those clothes will go to the right hands and donate as much as you can. Also, try to stick to the rule that if you haven't worn it in a year, you don't need it, and avoid boxing up old clothes that do not fit you.
Less is More: Sort out the Kitchen Utensils
The kitchen is another demanding area for decluttering since there are literally hundreds of small appliances, utensils, and other stuff to be sorted out and packed. Again, take out everything in the cupboards and discard everything that is useless, broken, or chipped. Also, think in terms of numbers: if you have too many mugs or decorative plates, give them away to your friends and neighbors as a goodbye gift, and try to box up only the belongings that will have use-value in your new kitchen.
Go Through Perishables and Discard Everything That Is Expired
When decluttering, remember to check all kinds of goods that are perishable and get rid of everything that is expired or near the expiration date. When perishable goods are mentioned, people usually think of food. However, this can also be your make-up and other cosmetic products and medications. Remember, if you can't use it, you do not need it at your next place, so get a deal with it.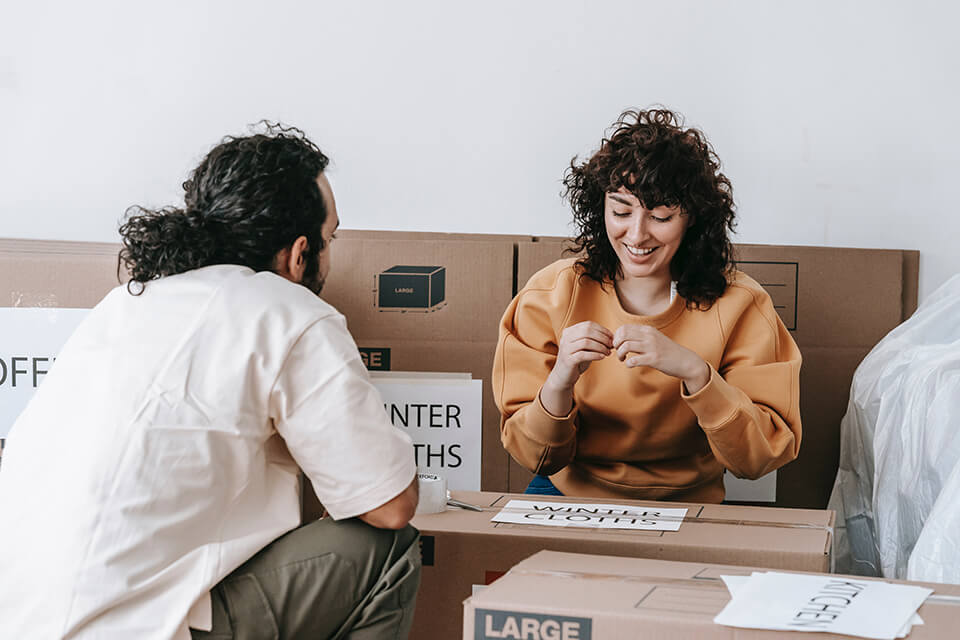 Which Relocating Company Will Take Care of Your Items?
The decluttering process takes time, and usually, you should start with preparations at least two months before relocation. Although it is time-consuming, don't let it preoccupy you and forget other essential elements that will make your relocation possible, such as choosing a moving company. If you want to be 100% sure that you're scheduling the relocation with a reliable and trustworthy company without wasting your time, try Mod 24, an app to compare moving companies and explore all Mod24 features.
This moving company app was developed to resolve relocation industry challenges and issues and enable people the possibility to compare services and prices of different companies, as well as find the best-rated companies that serve a specific area and avoid relocation scams. So, once you create a profile with our moving app, you will be able to book a relocation in a few minutes and be sure you've made the right choice. Since the Mod24 is an app for moving, the main goal is empowering the industry and providing impeccable service to its users - we are up to date with all relocation industry statistics and trends, striving to shape the future of it.