Every move is complicated, but when you are moving to a new place, you require a lot of items for an apartment. To lessen your troubles, we are here to offer a comprehensive new apartment checklist.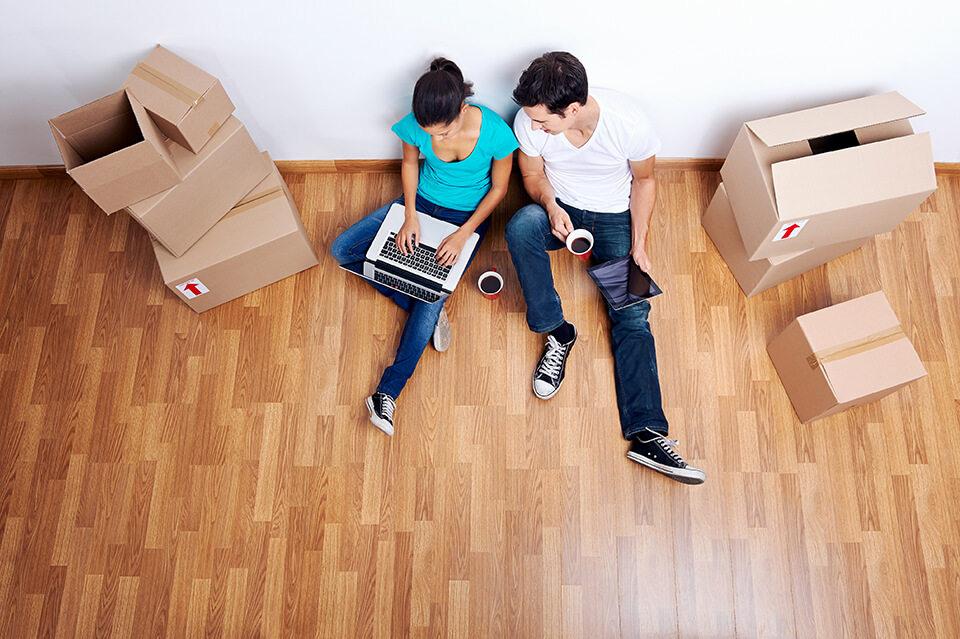 What are the things you need for a new apartment? The answer will depend on a number of circumstances: are you starting to live alone for the first time, or do you already have most of the necessities from the previous apartment? If the latter is the case, you will also require a good packing list. As for new apartment essentials, let us start with the room where we spend the most time.
The New Living Room
The living room is a space where we have fun and entertain our guests. It is, usually, a cozy space with lots of personality. But what is very important is to have in mind just how big the room is and buy furniture accordingly, so you will not end up keeping it in storage.
Living Room Sofa
One of the first things you need for an apartment is a couch or a sofa. They can be quite expensive, and if you don't have a big budget, you will have to figure out how to save money to move. Buying used ones or getting them from relatives could be a good option.
In front of the couch, there's usually a coffee table, and now you have the core of the living room. In the case you have more space, you can get a lamp, more coffee tables, some armchairs, a rug, bookshelves, or anything else that fits your taste, space, budget, and lifestyle.
TV and Entertainment
Most of us also keep our entertainment units in the living room. The most basic would be a TV and a TV stand, but don't forget game consoles, speakers, and similar stuff. One thing that people usually ignore and become aware of just after they move in is that TVs and other devices don't come with internet and cable, so make sure you take care of that before you move in.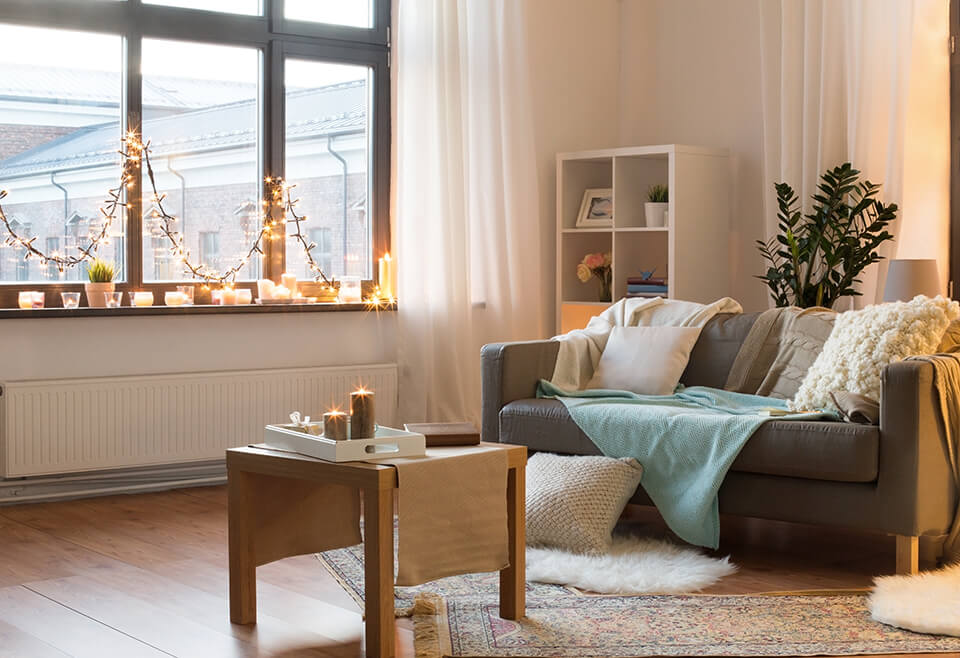 Tips on the Kitchen
When it comes to the kitchen, it is essential to know how to move efficiently. It is probably the area where we require the most supplies. Don't be overwhelmed with the sheer number of items you have to get. Even if you forget anything, you can always buy more later.
Dishes and Silverware
What do I need for my first apartment kitchen? Be careful not to buy too much and too expensive when you purchase dishes and silverware. Not only will it cost you extra, but it will also take too much space in storage. If you don't assess your needs first, you can regret it later.
The list of dishes goes as following:
● Dinner plates
● Salad plates
● Dessert plates
● Mugs
● Bowls
● Glasses
● Pots
● Pans
● Cutting boards
● Kitchen knives
● Measuring cups and spoons
● Can opener
● Wine opener
● Dishtowels
● Oven mitts
● Silverware set
Kitchen Appliances
Appliances are a must on your apartment move-in checklist. If you are on a budget, you can save up by getting them from friends and family if they no longer use them, or you can move in the ones you already have. Here is a quick appliance checklist:
● Microwave
● Blender
● Coffee maker
● Toaster
● Refrigerator
● Stove
Food and Spices
As soon as you move in, it will be convenient to have some basic ingredients and spices to make food in your pantry. Here's what you might need:
● Salt
● Paper
● Sugar
● Vinegar
● Cooking oil
● Flour
● Rice
● Grains
● Pasta
Cleaning Supplies and Essentials
Essentials that must be on your new apartment shopping list are cleaning supplies. There are many reasons why you need a move-in cleaning. Firstly, it is easier to clean an apartment while it is empty, and secondly, you can get rid of anything the previous tenants or owners may have left. Cleaning supplies you should get include:
● Sponges
● Multi-purpose cleaners
● Trash bags
● Paper towels
● Dishwasher detergent
● Kitchen towels
● Lysol wipes
Cleaning Appliances and Tools
Items to buy for a new apartment are also tools and appliances for cleaning. It is really important to clean an apartment before moving in.
● Trash bin
● Broom
● Vacuum cleaner
● Mop
● Ladder or step stool

Dining Room
For the dining room, obviously, you require a table and some chairs. They are not necessarily the first thing you should buy, but they are essential. You can buy them on sale and even months before moving in if you have available storage space; if not, you can always live a few months without a dining area until you choose the right set.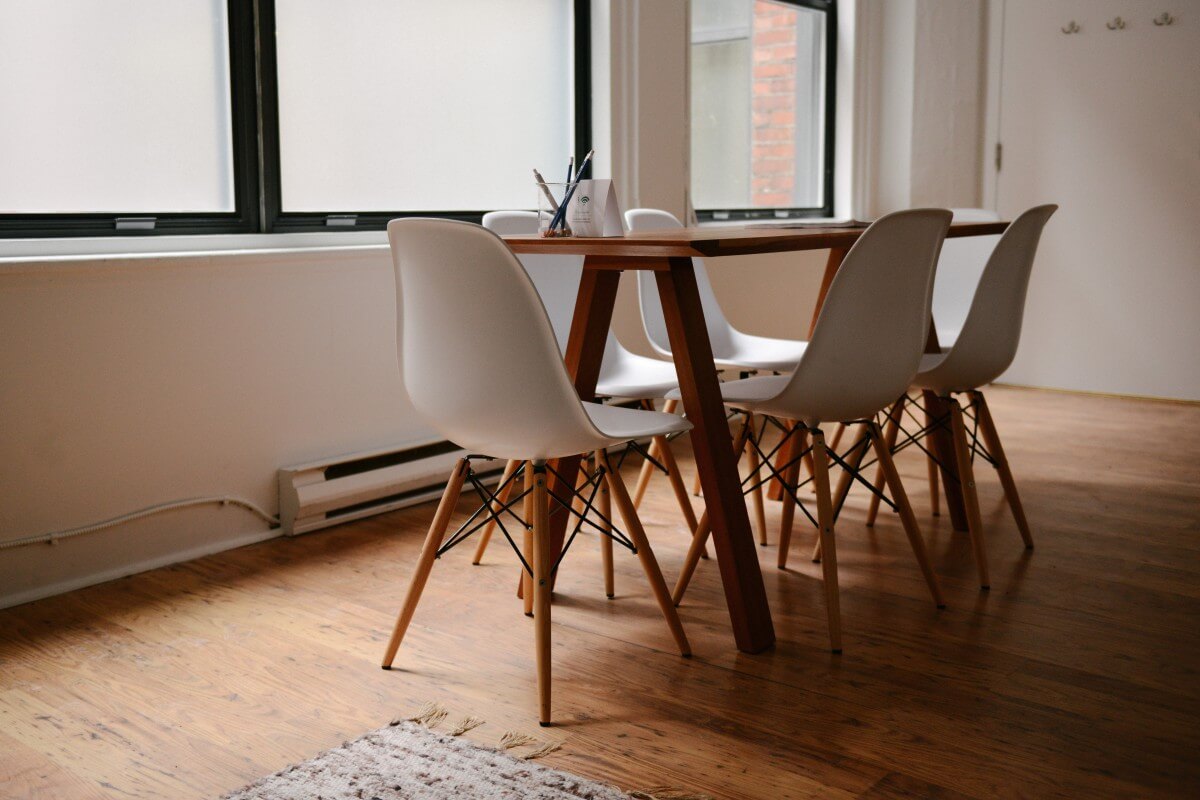 Bedroom
You don't necessarily require a lot of things in the bedroom, aside from the bed. One of the moving tips is that, for sleeping, you can have just a mattress and bedding (sheets, pillows, comforter), and the rest of the bedroom furniture can come later when it's convenient for you.
Bedroom Furniture
Here's a quick list of some of the essential furniture in the bedroom:
● Bed frame
● Bedding
● Nightstand
● Lamp
● Dressers
● Mirror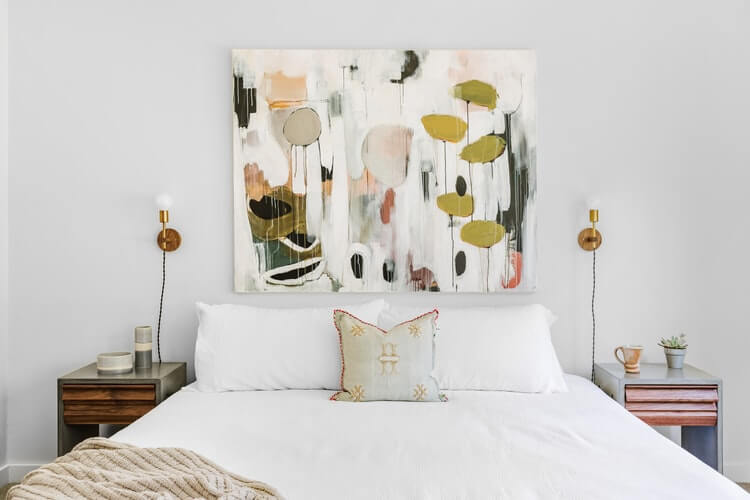 Bathroom and Laundry Room
For the bathroom and laundry room, you will have to buy quite a few things. Don't forget all the personal items like the hairdryer or hair remover kits. If you are moving with pets, you have to think about litter boxes and similar stuff:
● Shower curtains
● Toletries
● Bath towels
● Bath mat
● Hand soap tray or bottle
● Laundry detergent
● Iron and ironing board
● Laundry basket
● Fabric softener
● Stain remover
Toilet
Don't forget the things necessary for the toilet:
● Toilet cleaner
● Toilet brush
● Toilet paper
● Small trash bin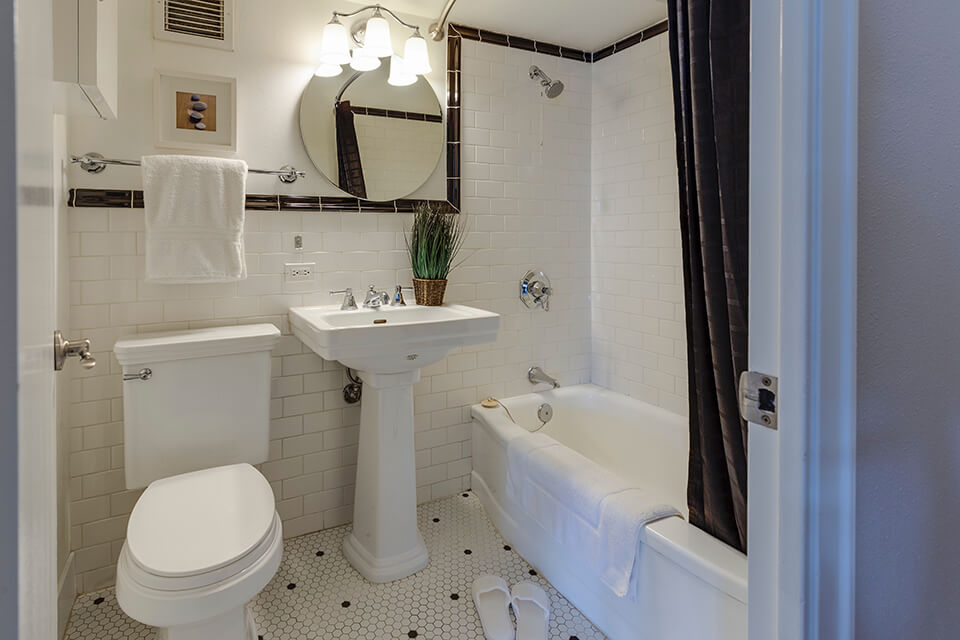 Home Office
If you run a business from your home or your job is online at the moment, you will need furniture for the home office that can be laid in a separate room or part of the bedroom. Some of the basic things are a desk, a comfortable chair, and a lamp. When packing a laptop or phone, don't forget all the chargers, cables, and batteries.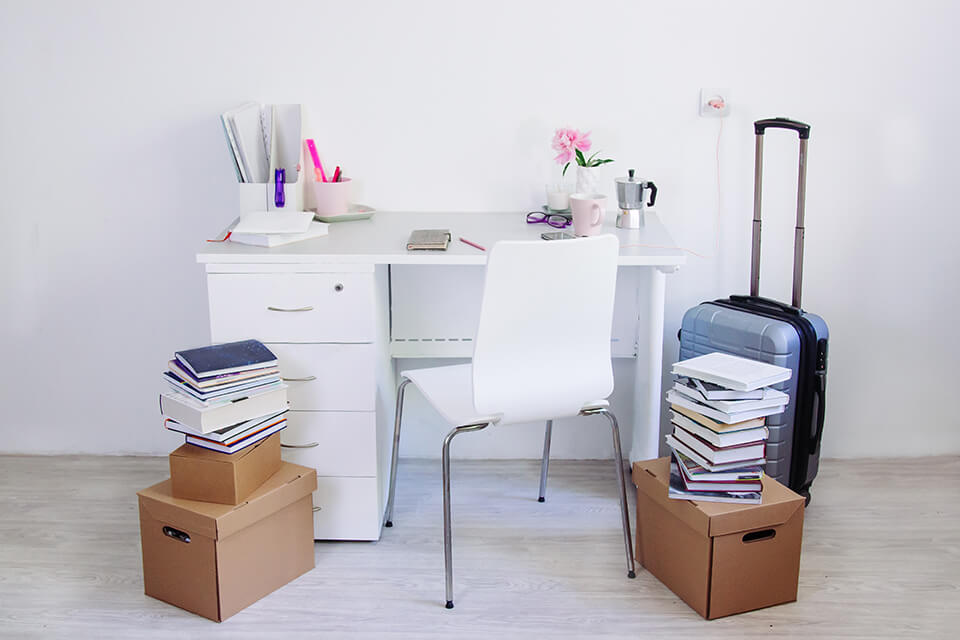 Tools and Safety Essentials
Things that might not cross your mind when moving, usually kept in storage, but will be needed immediately upon settling in an apartment are tools. You have to assemble furniture, fix things, unpack, and for all of that this you will require tools:
● Flashlight
● Hammer
● Screwdrivers
● Scissors
● Duct tape
● Nails
● Measuring tape
● Extension cords
First-Aid Kit
There are certain things that every home must-have, like a first aid kit and fire extinguishers. If you require an alarm or similar safety equipment, make sure to get them before the move. Here is a quick checklist of stuff that should be in the first aid kit that every household should possess:
● Band-aids
● Antibiotic ointment
● Medical alcohol
● Thermometer
● Anti-inflammatory medication
On Moving Day
What do you require when moving? There a few things that will be necessary immediately on the day of the move; don't forget them, and make sure they are at hand:
● Bottled water
● Paper towels
● Toilet paper
● Tissues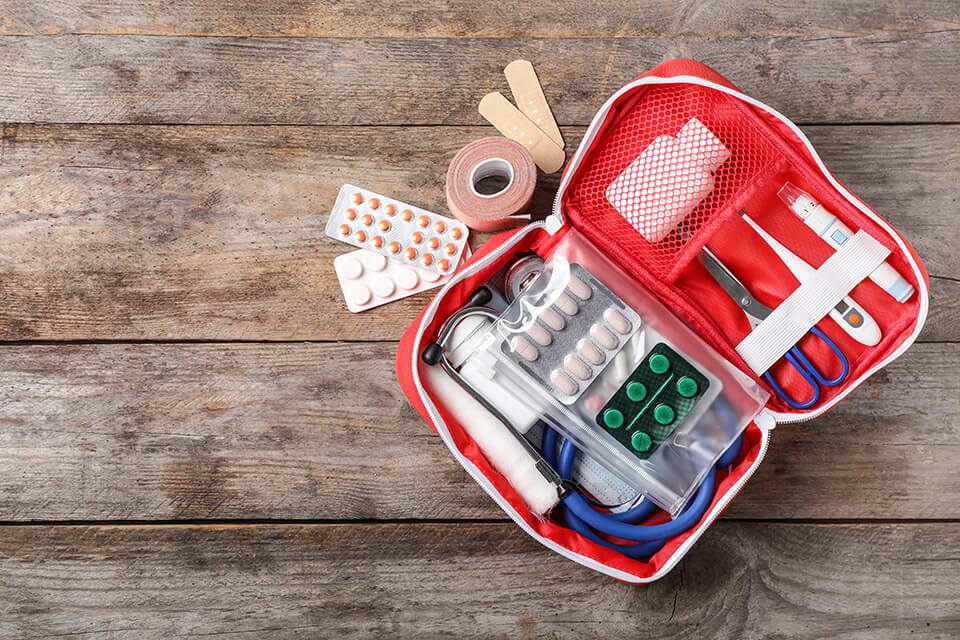 Every New Apartment Checklist is Individual
We gave you a list, but it is up to you to decide, depending on your budget and needs, what exactly you will acquire for the new place. What's certain is that you will probably require some help relocating the things you already have. Packing and unpacking are big tasks as well, as you are about to move your entire home. You could seek professional help, and when you start looking for movers, you can contact Mod24 to help you find the right ones. For example, if you are looking for professionals in bigger areas like Seattle or a beautiful Bellevue we can help you. However, we can also find you movers in Auburn and even Mill Creek.