← Back to all posts
A Complete Checklist of All the Moving Essentials You'll Need
Organizing a move takes a lot of effort, but if you keep an eye on the moving essentials, you should have a much easier relocation experience. Start by creating a detailed checklist with all the essential tasks, and then continue adding things from there. If you feel like you can't do it on your own, know that you can always hire a trained professional to assist you.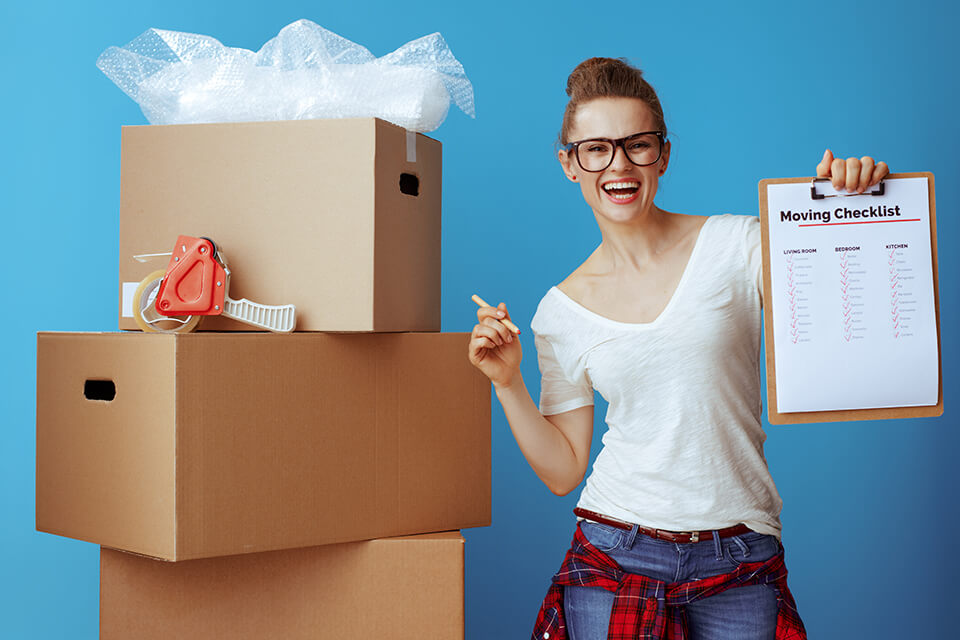 Creating a Small Checklist Allows You to Stay on Top of Everything

If you're not sure how to organize your move, start by making a checklist. This is an essential part of learning how to move efficiently, as it allows you to stay organized throughout the process. The list itself doesn't have to be overly complex, but you'll have a much better idea of your progress if you write everything down. Managing the whole relocation will become much easier, as you won't forget to do even a single thing. If you're not sure what needs to be done, the following sections should give you an idea of what you should put on your list.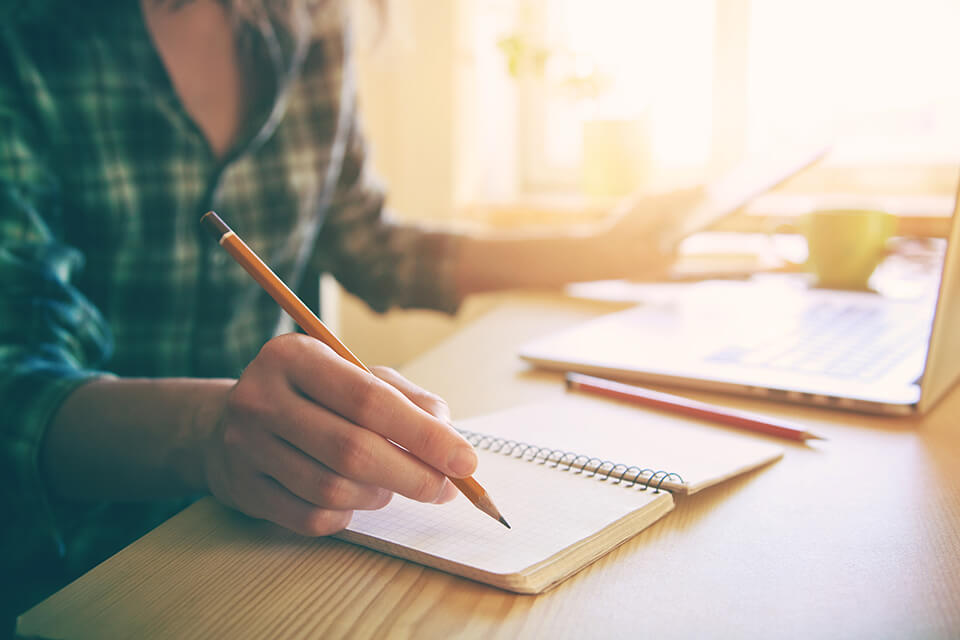 Contact Movers if You Need Any Help

Just like how a Seattle real estate agent helps you look for a new home, you want to hire a professional relocation company to assist you with the move. A mover offers all kinds of valuable services that make the whole process a lot more straightforward, saving you from having to deal with everything on your own, including most of the things we mention here.
Choosing to Move Out of Season Can Help You Save Some Money
According to recent relocation industry statistics and trends, most people that move do so during the summer, or more precisely from the beginning of May to Labor Day. While relocating in the warmer weather is undoubtedly easier, many professional movers are often totally booked during this period. Unless you book your relocation significantly in advance, you'll have a hard time finding an affordable mover during peak season. If you're not in a hurry to move, you may want to consider relocating somewhere between October and April. Your moving app will have many more listings, allowing you to choose a company that fits your budget the most.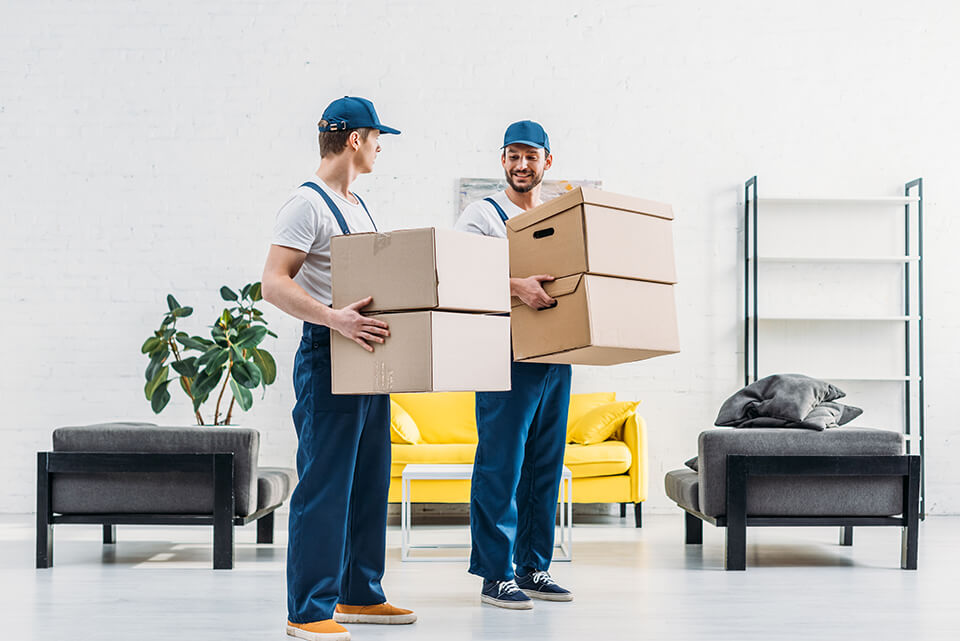 Decluttering Helps You Focus on the Moving Essentials

As one of the best relocation tips out there, decluttering helps you focus only on what's essential. It saves you from having to wrap up all the things you don't require, which means you won't have to spend as much money on packing materials. If you're not sure how to declutter, focus on sorting your inventory into three categories:
● Keep - Everything you've used recently or within the last year goes here. Remember that this also includes any seasonal items you may own.
● Donate - If you have a storage filled with all kinds of objects, chances are most of it is going to go here. Try to give away anything you haven't used in a while, like the pair of shoes you bought on an impulse. If you're planning on remodeling once you move to your new home, clear out the old stuff by finding a place where you can donate furniture in Seattle.
● Throw out - Anything that's clearly not functional or past its expiration date should be dealt with accordingly.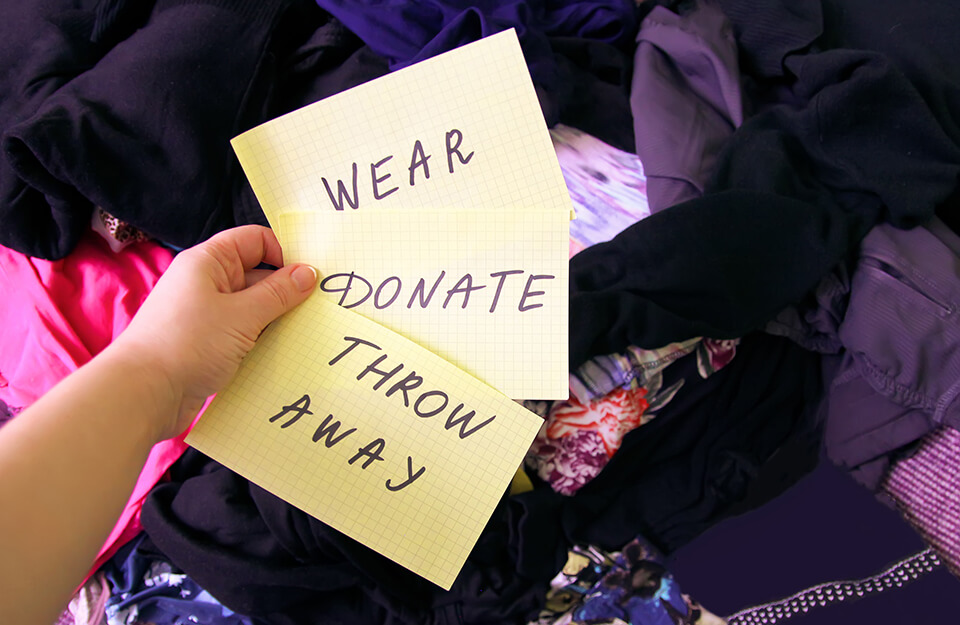 Getting Supplies Is an Essential Part of Any Relocation
Once you've gone through your whole inventory, you'll have a much easier time predicting how many supplies you should get. Without these moving necessities, it's going to be nearly impossible to pack all your belongings. That's why it's always better to get more materials than you require than to find out you don't have enough for everything at the last minute. While every relocation is different, you will always need the following few packing supplies and materials:
● Boxes - These are an essential part of your shopping list. Since cramming too much stuff into a single container can cause it to rip on the bottom, it's better to get as many boxes as you can than to miss a few further down the line.
● Paper - This is the most commonly used material not just for wrapping your belongings but also for padding each box and stuffing hollow objects, so get plenty of it.
● Bubble wrap - While paper can help you wrap almost anything, bubble wrap can ensure that even your most fragile items stay intact during transportation.
● Plastic covers - If you want to avoid cleaning your furniture immediately after relocating, wrap it in plastic, and it'll be good as new.
Save Money by Getting Some Free Materials
If you're having trouble saving the money to move, know that you can always get some basic supplies for free. You can find plenty of paper and boxes at your local supermarket, as many retailers are required to separate these for recycling. If you're looking for new and unused materials, you might find some on websites like Freecycle and Craigslist.
What Supplies Do You Need to Move?
While the materials we mentioned will help you wrap all your belongings, you still have to get several tools to prepare for the move appropriately. If you're not sure what to buy to make moving easier, consider getting one of these excellent kits:
● Packing tools - Besides getting the proper materials, you'll also require several different tools to pack and unpack your belongings. You will need scissors and duct tape to secure each box, as well as all the wraps, and a box cutter or a utility knife for unpacking them.
● Labeling kit - Properly marking the contents of each box will help you unpack much more quickly. There are several great ways to label your boxes, including everything from simply writing down the room and general contents to using color-coded post-it notes and having a complete inventory list.
● Compact tool kit - Firstly, you'll require a tape measure to check if you can fit your larger furniture through the door. If you can't, you will have to disassemble it, which requires several tools such as a screwdriver, a drill, pliers, a hammer, and some safety gear.
● Relocation tools - A dolly and furniture straps are some of the best essentials for moving out, enabling you to carry items you normally wouldn't be able to lift.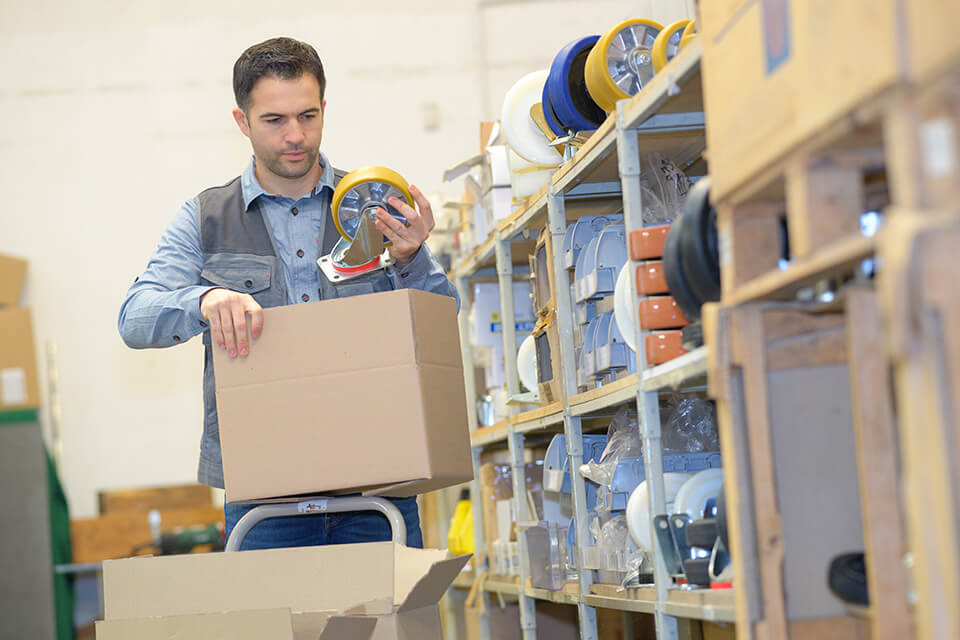 Create a Solid Packing Plan

Before you start boxing up your belongings, it's crucial to have a solid packing plan in place. While there are several ways to organize the process, it's always best to finish everything within a single room before starting the next one. You will have a lot more space for the boxes and a clear indication of your overall progress.
How Soon Should You Pack Before Moving?
If you have a big house in one of the best neighborhoods in Seattle for families, it will take you more time to prepare than for someone who's living in a small apartment downtown. In most cases, it will take you about three weeks to pack your entire home or six to eight weeks to organize the whole process. This is, of course, if you plan to do everything yourself. Hiring a professional mover through a moving company app makes everything quicker, allowing you to start preparing for the move only about a week in advance.
What Should You Move First When Moving?
If you're not sure what to move first, start with the things you don't use every day. Family heirlooms, paintings, and other decorative art pieces can all be packed weeks in advance. Interestingly these are usually the objects that require the most time to secure appropriately. Finish these first, and you'll be doing yourself a favor.
Don't Forget About the Things That Are Currently Not in Your Home
When going over your packing list, try to figure out if anything is missing. More often than not, people tend to forget about things that are not currently in their homes. You may have forgotten to pick up your clothes from dry cleaners or left some of your belongings at your friend's house. Remember to check your storage as well if you haven't done so already, as you want to have everything ready at least a day before you have to move out.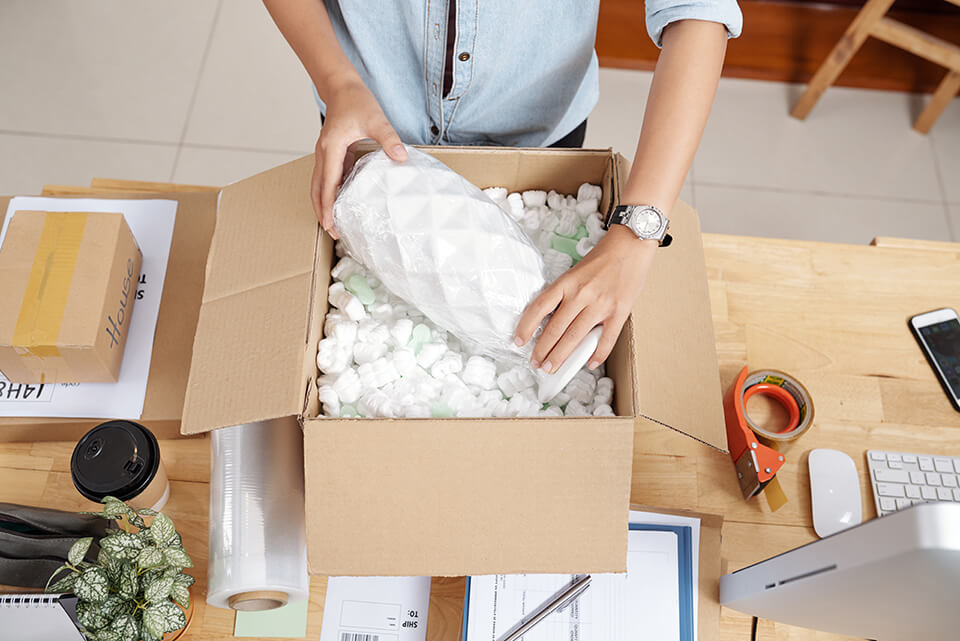 Prepare Everything Essential in a Separate Overnight Bag

As you're wrapping your belongings, remember to set aside a few essential items in an overnight bag. Having these with you on the move-in day means you won't have to start unpacking immediately just to find a single thing you've misplaced. If you're not sure what needs to be packed separately, write down the following few items on your checklist:
● A few changes of clothes,
● Essential toiletries,
● Vital documents,
● Daily medication,
● Phone charger.
Bring Some Food for the First Day or Two Before You Set up the Kitchen
Once you've moved the last box in, you're likely not going to have the will to start cooking right away. While you always have the option of ordering some takeout, you can also bring enough food for the first day or two. Depending on the move's length and duration, you should also get some snacks for the trip.
If you're relocating with pets, you should also bring their bowl and some food, so you don't have to look for them right away. You could also just take them out to one of the dog-friendly restaurants in Seattle, where you could both have a good meal.
Your List of Move-in Essentials Could Be a Lot Longer if You Have Children
Your overnight bag might be enough for you, but what happens if you have children? When relocating with family, each household member should have a separate bag packed with all the things we mentioned above. If you're relocating with a newborn, you'll also require a few days' worth of diapers and wipes, as well as baby powder and formula. Don't forget to bring their favorite toy, as it will keep them calm during the trip.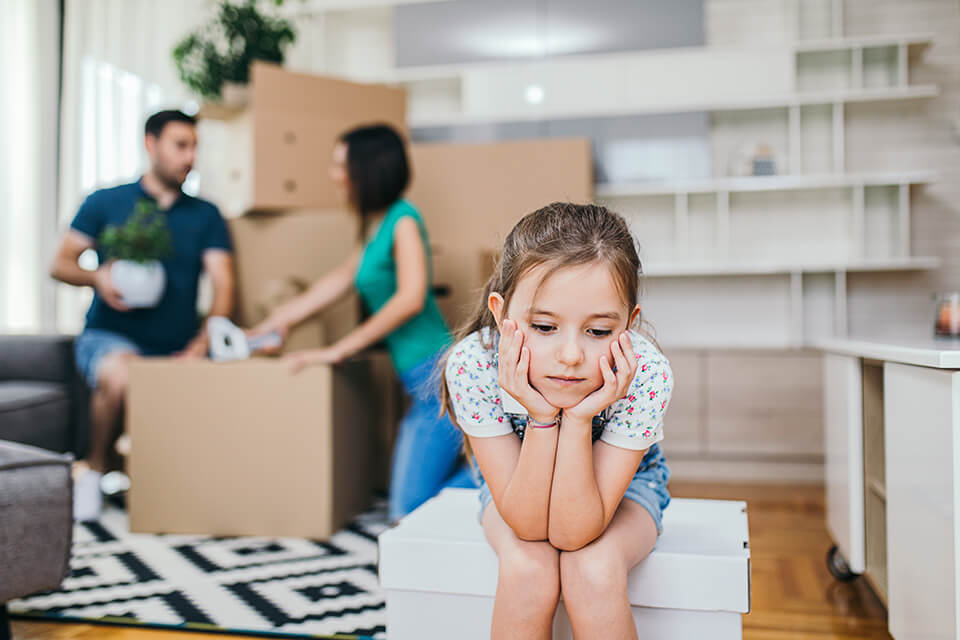 What Else Do You Need in Your New Apartment on the Move-in Day?

When making your new apartment checklist, it's vital to write down some moving-out essentials. Make sure that the first few boxes you unpack have everything your household needs to properly function, including:
● Bedding, pillows, and blankets,
● Utensils and dishes,
● Bathroom supplies and towels,
● First aid kit,
● Cleaning supplies,
● Something fun, like a board game.
Cleaning Should Be One of the First Things on Your Checklist
Some gloves, a brush, a sponge, and a good detergent are all the supplies you need to make your new living space spotless. Since you never know who previously occupied the property, you should clean the place from top to bottom before unpacking the rest of your belongings. If you don't want to get your hands dirty, you can always hire a professional cleaning company to do the work for you.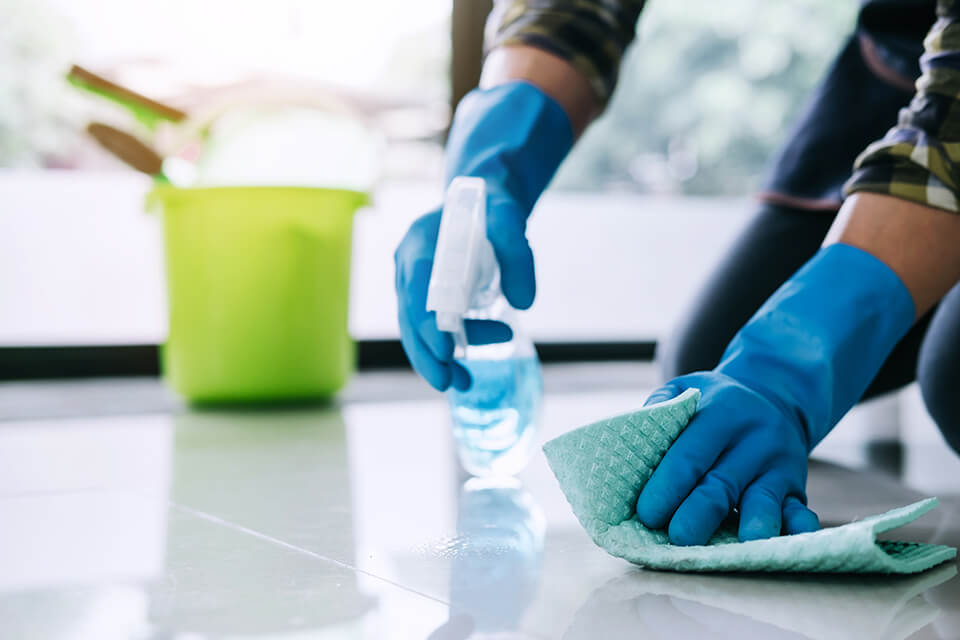 That's All the Essential Information We Have for You
That's all the essential information you need to know to move successfully on your own. If you find that you can't keep up with all the day-to-day tasks of a relocation, remember that you can always hire a professional to assist you. There are numerous options on the market, but using an app to compare moving companies makes the search much quicker. To find all the best movers in your area, all you have to do is use Mod24. If you're wondering what's different about our platform, know that there are several things Mod24 brings to the industry. Our app for moving enables you to compare prices, reviews, allowing you to choose a company that best suits your needs. For example, we can help you find excellent movers in Seattle, top-rated ones in Bellevue, or even in Auburn. If you have questions about the Mod24 features, feel free to contact us, and we'll help you find a mover in no time.