← Back to all posts
How to Pack Pictures for Moving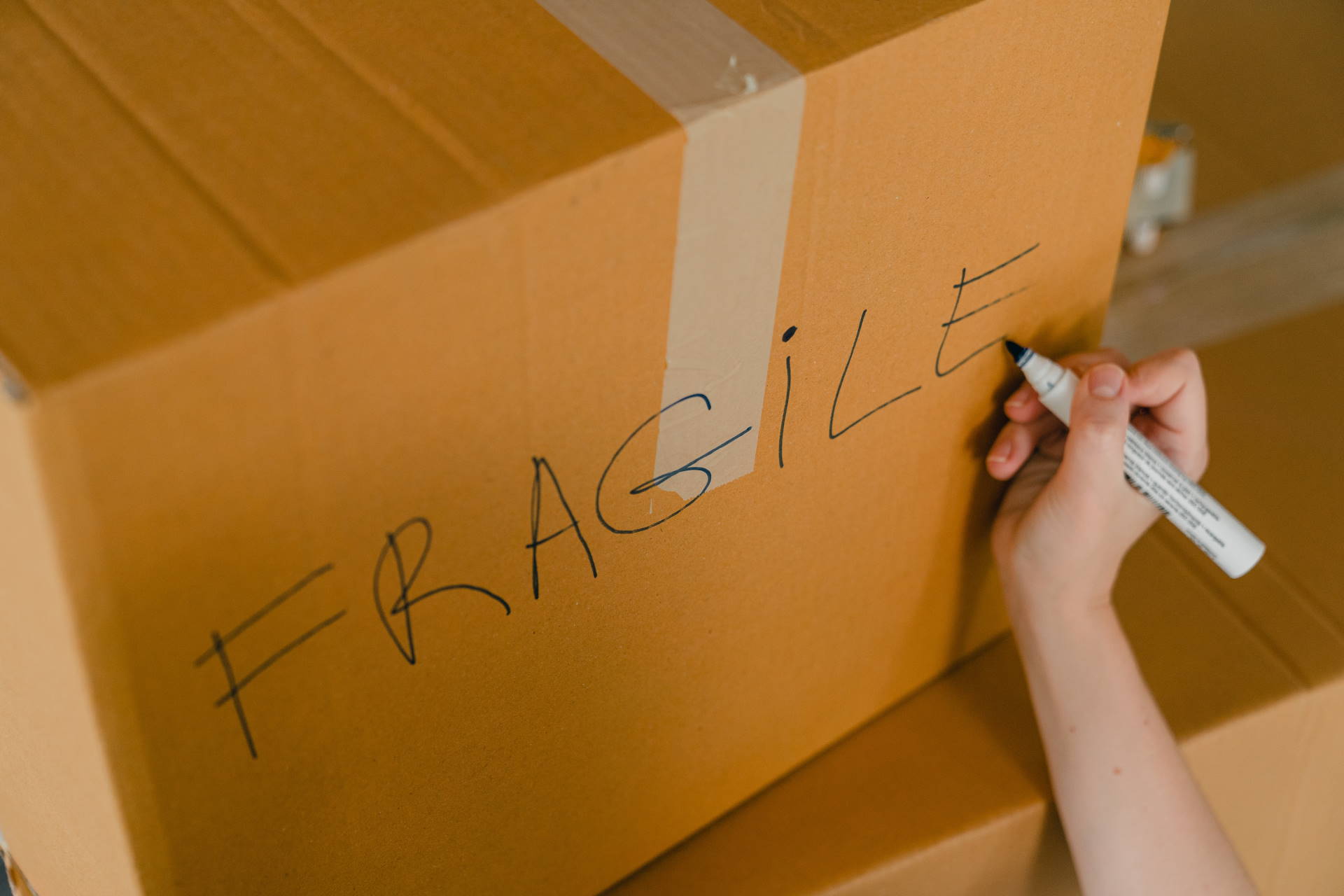 Displaying family photos can make a house feel more like home. Framed photographs are also great reminders of our roots and inspirations. These framed pictures only consist of a printed photo, glass, and a wooden or plastic frame. Yet, they carry heavy significance and sentimental value.
It's why many people ensure their framed photos are safe and secure when packing for a move. The question you likely have is, "how do I pack pictures for moving?"
Below is a brief and detailed guide on how to pack your photos, framed artwork, and other similar display items for a move.
Gather the Necessary Packing Materials
Like packing your other things at home, you'll first need packing materials.
These items include:
Moving boxes
Mirror boxes or picture boxes
Packing paper or bubble wrap
Packing tape
Artist's tape or painter's tape
Bubble wrap
Markers or sticker labels
If you're packing loose photos, consider buying a photo album. You can even insert loose certificates into the album.
It helps to look for photo boxes that match the size of the photos you're packing. Consider buying custom-sized moving boxes if you can't find their sizes.
You can use secondhand boxes for packing photos. However, you should first understand the risks. Secondhand boxes can have lower integrity and durability, especially if overused or stored incorrectly. Avoid using them for your photos unless you're gathering all the packed photos into a small moving box.
When you have your packing supplies ready, you can proceed to the packing steps.
How to Pack Wall Pictures for Moving
Take a sheet of packing paper twice the frame's size. Lay it on a flat surface, then put the photo in the center.

First, secure the most fragile part of the wall picture; the glass. Place the picture on a flat surface with the glass facing up. Using artist's or painter's tape, place an X over the glass. The X should span across the glass. Doing this will keep the glass from shattering if it breaks during transit.
Place a slightly larger piece of cardboard on top of the glass and tape it onto the frame. Add a layer of bubble wrap and then another packing paper sheet. Wrap the packing paper around the photo and its layers.
Do you have a picture laminated onto wood or other wall photos without a glass surface? Wrap the printed photo in plastic wrap to protect the surface before wrapping.
Put the Packed Photos in a Moving Box
Let's say you've packed all the framed wall photos in packing paper and bubble wrap. On their own, they're still vulnerable to breakage during transit, especially when placed in scattered places. Instead, place the photos together in one moving box to prevent breakage.
Line the corners and bottom of the box with crumpled packing paper before you start packing them together. Next, slide each photo into the box in alternating directions.
Try to arrange them by size, but keep the weight distributed. Try placing heavier but medium-sized frames towards the middle. Next, pack the empty spaces in the box with cushioning materials like packing paper and bubble wrap to prevent the frames from moving.
Label or mark the box as fragile. Tape the box shut on all sides. You can also reinforce the box's bottom and top corners by wrapping packing tape around them.
How to Pack Small Pictures for Moving
You could easily lose small, loose pictures during the move. Consider gathering them into an acid-free envelope or album. Try sorting them into the move and properly placing them in an album if you have time.
Wrap the photos and album in acid-free packing paper. Seal the packing paper with tape before placing the photos in a moving box. You can also follow this packing process for scrapbooks.
Packing Small Framed Pictures
For packing small framed photos, follow the instructions on how to pack wall photos. You don't need to add X-shaped tape on the glass of small photos. Their size is more compact, making it unlikely for the glass to shatter.
Place bubble wrap on the glass side and then wrap them in packing paper. Consider packing them together. If the box containing medium-sized wall photos has extra space, pack the small framed photos with them. Add crumbled packing paper to fill in the extra space in the moving box. Don't forget to label and seal the box properly.
How to Pack Large Framed Pictures for Moving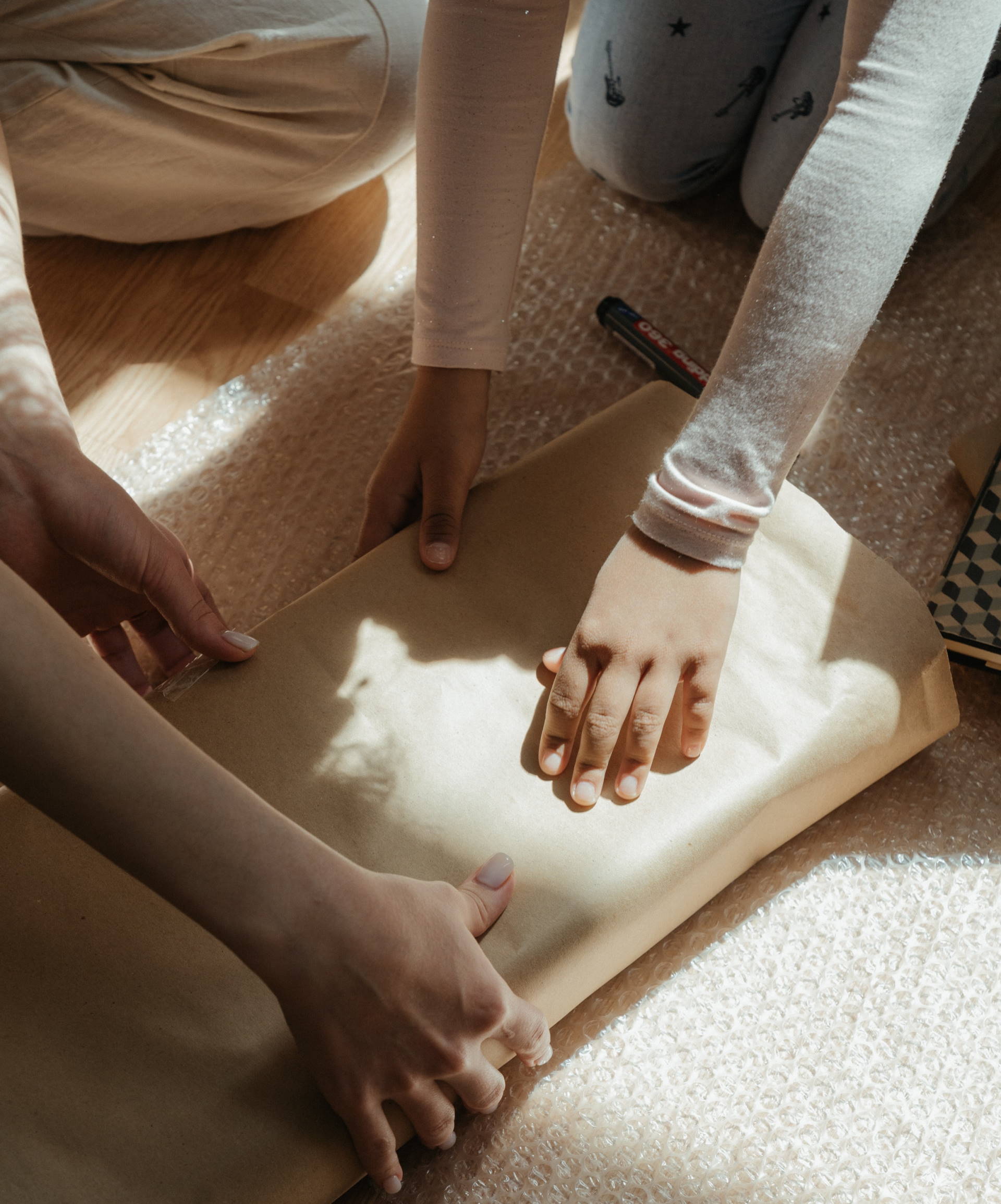 When packing larger framed photos, give them a little more care and attention. You'll also need more packing materials to ensure the whole frame is covered, so be certain that you have enough. Also, look for picture boxes in their size. Otherwise, get custom-sized moving boxes.
Start by spreading the bubble wrap onto a large, flat surface with the bubbles facing outward. Put the framed photo glass side down on the bubble wrap. Cut the bubble wrap, so it wraps once around the frame. Repeat the process until the whole framed photo is covered.
Before you slide the protected photo in its box, add crumpled pieces of packing paper at the corners and bottom. Line the empty spaces of the box with crumpled packing paper or bubble wrap to create a cushion. Also, put each large framed photo in separate boxes.
Tips to Safely and Securely Pack Pictures for Moving
Wear gloves before touching the photos to prevent smudges and fingerprints. This will help save time on cleaning when it's time to unpack.
During storage and moving, always keep the box upright to prevent the glass from shattering.
Make sure that the packed photos don't move around when they're in the box. These tips also apply to packing wall mirrors and framed artwork.
Are you running out of time to pack and prepare for the move? Don't rush the packing process for these valuable photos. Hire professional movers and use their packing services instead. They'll have the necessary training, knowledge, and materials to ensure your photos are safe and secure.
Find movers using the Mod24 moving app today. Use our platform to discover movers in your area, their services, specialties, and more.