Find the
perfect moving company

for you

Compare moving companies in your city and book with the best rate!
Trusted by our customers
If you are tired of looking for moving help online, calling different moving companies for quotes, taking quick notes and scrambling to find movers near you just in time for the relocation – welcome to Mod24.
4.6 out of 5
Based on 365 reviews
This is my fourth move with Golden Bay - wouldn't have it any other way! Friendly, prompt, careful, communicative. Always a good experience.
Emma P.
The movers were very mindful of the time and did their best to communicate the amount of time the work would be done. Truly appreciate the honesty as one of the main worries people have with movers is they would try to maintain and "milk" the time as much as possible, they definitely deserve 5 stars...
Kiel B.
I recent had the pleasure of using Dallas Movers Pro for my relocation, and cannot express how impressed I am with the exceptional service they provided. From start to finish, their team of dedicated professionals made the entire moving process smooth and stress-free. Their customer service is top-...
Morgan P.
Nice work team for providing me a wonderful and smooth experience! Love the commitment! Team was on time and helped me with full energy.
Amitabh C.
Loved my movers, they were quick, efficient, and friendly. They took care of all my stuff, and did a great job!
Thesla L.
Great job by both Daniels, punctual, cordial and fast. Definitely will use them again if needed in the future
Luca Z.
Find A Professional Moving
Company In Your Area With Ease
Wouldn't it be great to find every professional moving company in your area accessible on a single platform, complete with live reviews, estimated rates, and comprehensive information? Imagine having the peace of mind that comes with knowing that all the companies featured on a unified map are licensed, verified, and insured. Regardless of whether you choose local or long-distance movers, Mod24 is dedicated to delivering top-notch services.
..and that is exactly what Mod24 is all about.
Shop Around With No Hassle
Mod24 was designed to simplify and streamline the search for moving services in the US. Compare moving quotes at the simple click of a button and discover the optimal local or long-distance movers that align with your requirements and budget. At Mod24, our focus is on making the process of getting moving quotes effortless.
Licensed & Insured Moving Companies Near You
Every local and long-distance moving helper featured on Mod24 is licensed, verified, and insured. Our commitment is to deliver a professional customer experience, regardless of your relocation destination. With Mod24, a secure and simple move is assured for all.
Book Your Move Online In Under 10 Minutes
When you join Mod24, acquiring moving quotes becomes an efficient and seamless process. What's even more convenient? Booking your move. You can either contact your chosen moving company directly to secure your slot or opt for our online platform, which takes less than 10 minutes. It's as straightforward as that.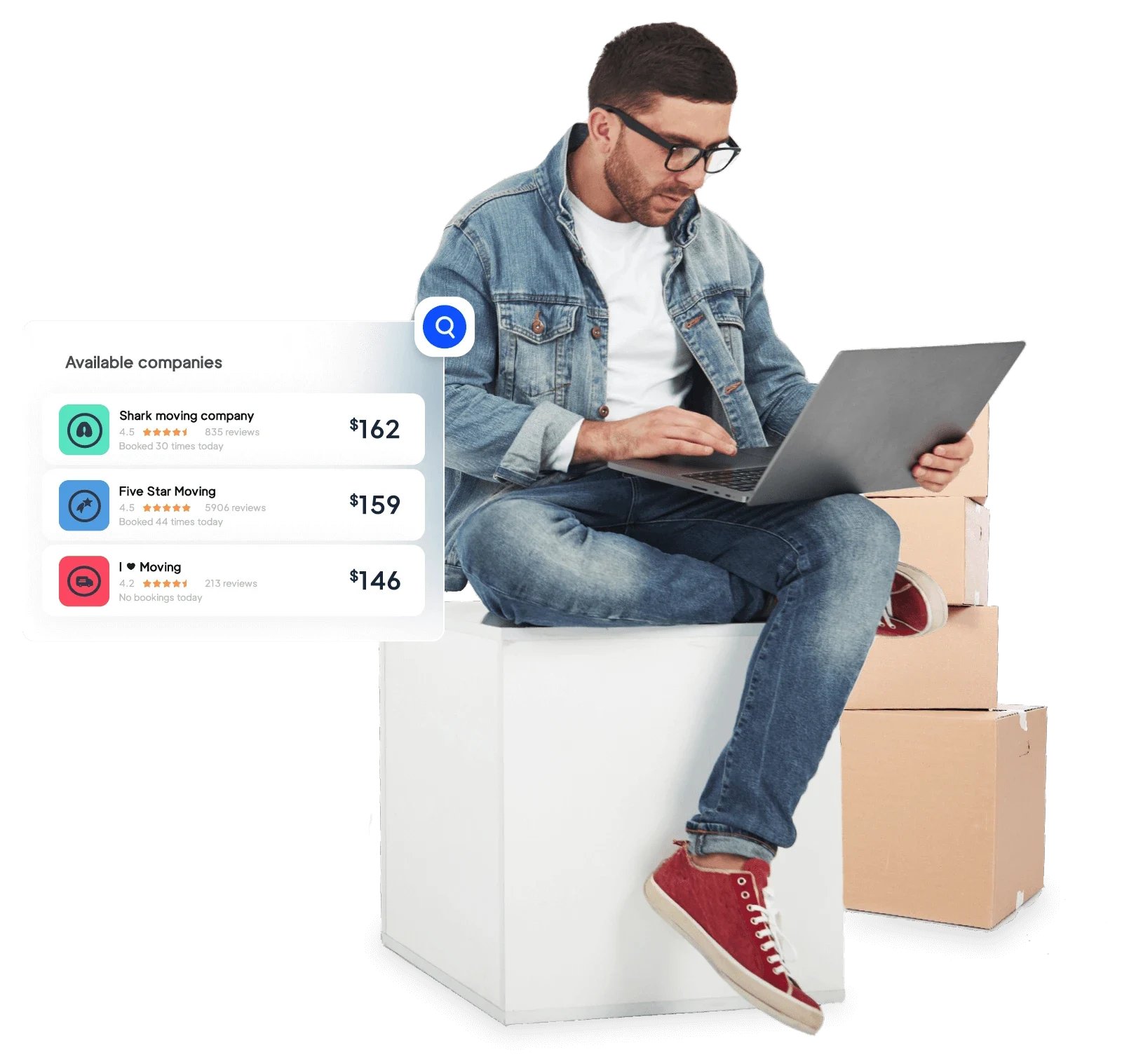 Compare Rates From Every Mover in Your City
One of the best advantages of becoming a member of Mod24 and using it to find moving help in your area and book your relocation – is how easy getting moving company quotes can be. In only a couple of minutes, you will be able to compare different moving companies in your area and find which ones suit your moving budget best.
We want to ensure that there are professional moving companies in your city for every budget and needs – which is why booking your future move through Mod24 is one of the best ways to relocate your home, office, storage or apartment.
Premium Customer Support
When you are going through an unpredictable, life-changing process such as moving – there is a lot that can go wrong, or simply change during the process. We want to make sure that your moving service remains uninterrupted, even when changes may be involved in the equation. That is why we have constant chat support available, in case you need to make changes to your existing moving arrangement, cancel or reschedule your move, or simply put it on hold if you need more time to get another moving date.
Not only that – but you may have some additional questions. Feel free to contact us through our chat support anytime, and we will be more than happy to share some helpful information or clear up some doubts.
We know how stressful it is. That is exactly why Mod24 was created.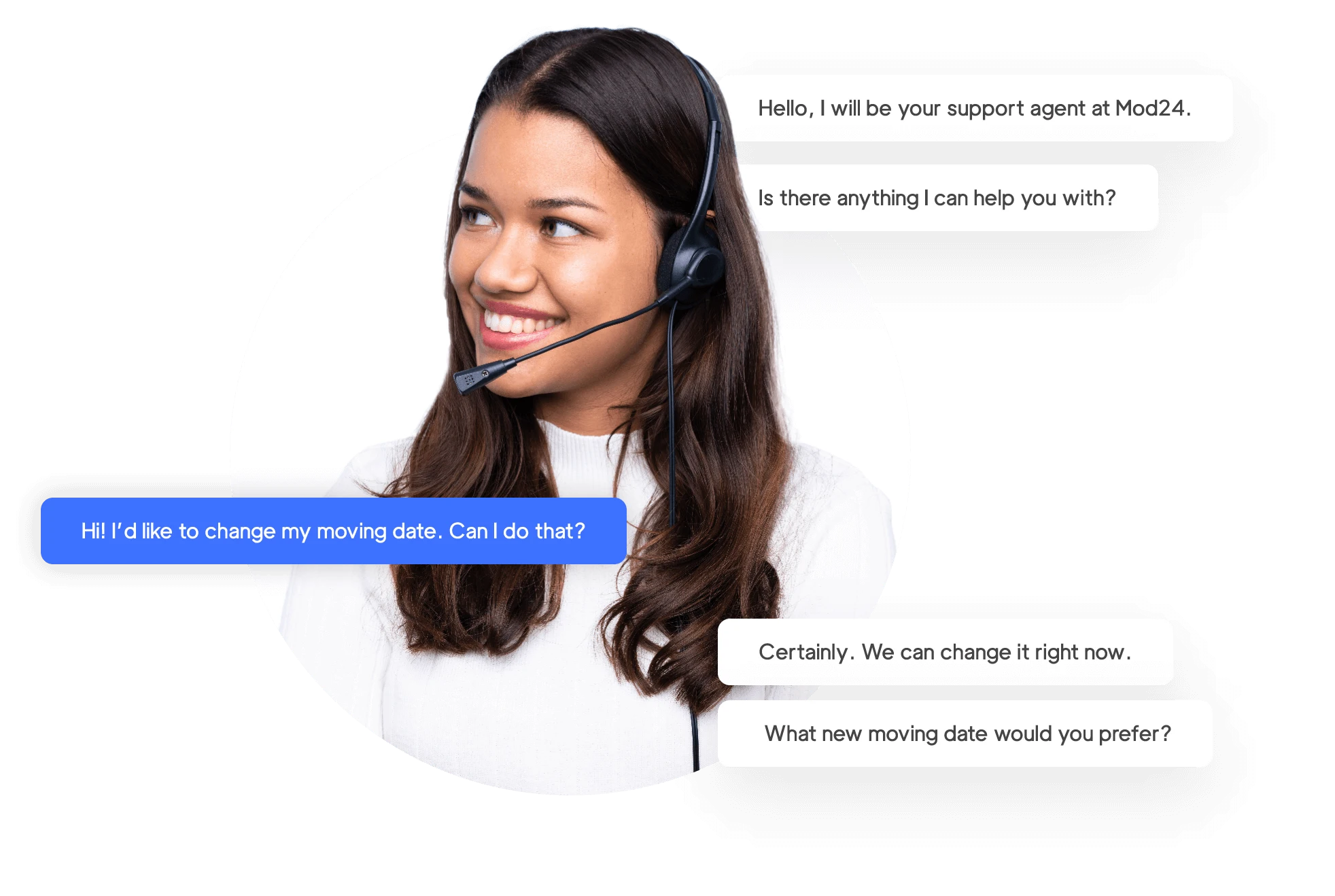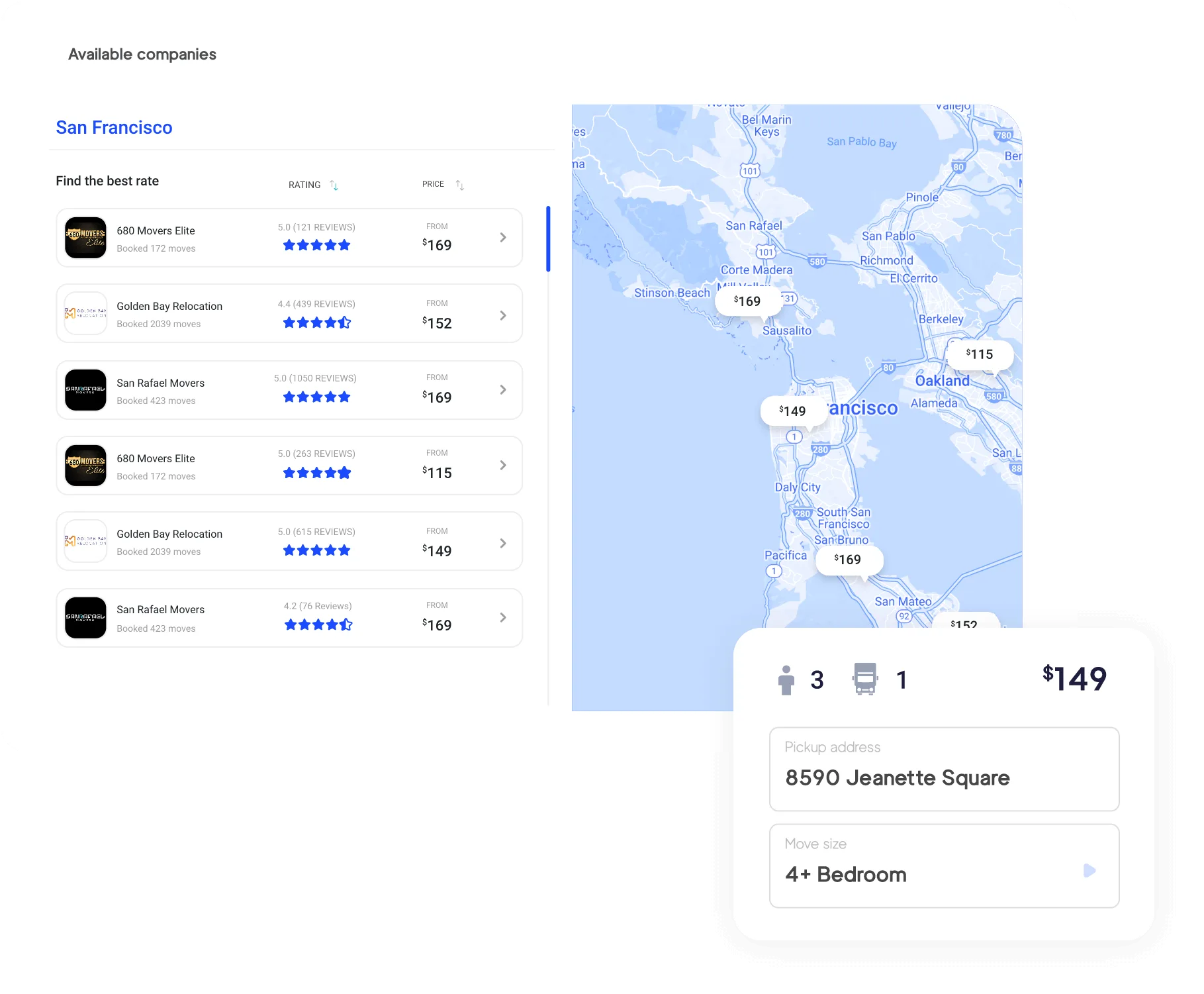 Find The Best Rate for Your Budget
As mentioned, Mod24 features moving companies for all budgets and needs. Having different professional moving companies in your area featured on our website is important to us, so you have as many options as possible when it comes to your local or long distance move.
Find moving helpers near you in every price range, with every possible service you can think of. No move is too big, small, or complicated for our professional moving companies on Mod24.
Benefits of Becoming a Member of Mod24
By becoming a member you will be granted access to our VIP list. With Mod24 membership you can get benefits that will make life easier during your next move. Check all we offer and join today!
Only
yearly!
Psst… 1st year is on us.
$49 Discount on Future Moves
$100 Worth TV Insurance
1 Month Free Storage
$200 Cross Country Move Discount
Booking Priority
$50 Off Car Shipping Services
VIP Concierge Service
20% Off For Packing Supplies
How to Use Mod24:
Step by Step Guide To Hire a Moving Company
It's quite simple, really. If there are any questions regarding using our platform, you can contact our chat support team and we will be more than happy to help.
Here is a quick step by step on how to find and hire movers near you on Mod24: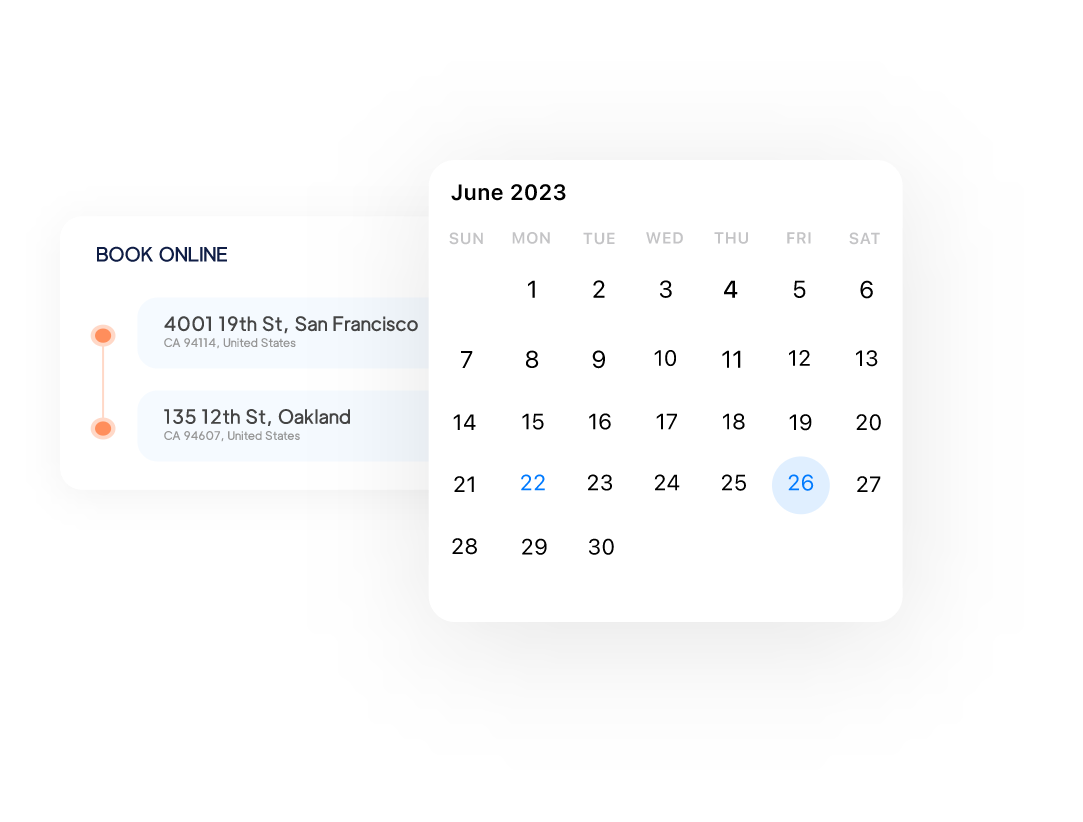 Search For Moving Companies In Your Area
Set the date for your move, type and size of your move, and the pick-up and delivery zip codes. From there, you will be able to see all the available moving companies near you that are able to help with moving.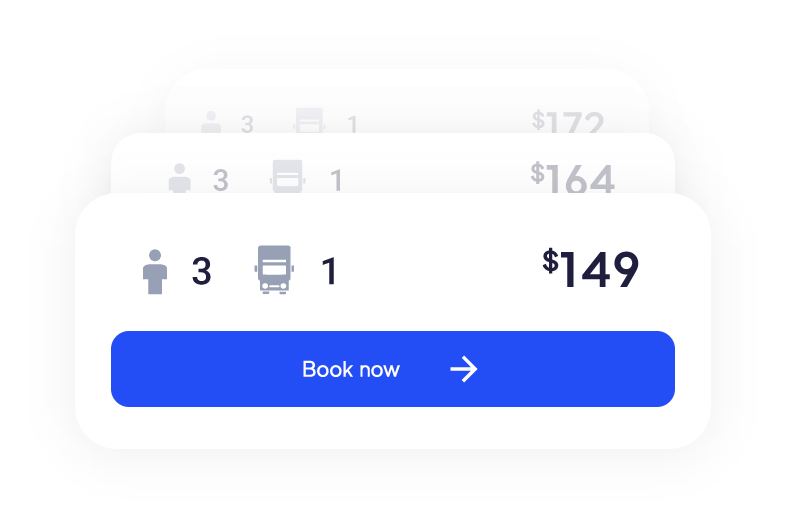 Compare Moving Quotes And Reviews Instantly
Not only will you be able to see the approximate rates for all the available movers near you, but you will also have access to live reviews, so you can hire moving companies for your exact requirements and expectations.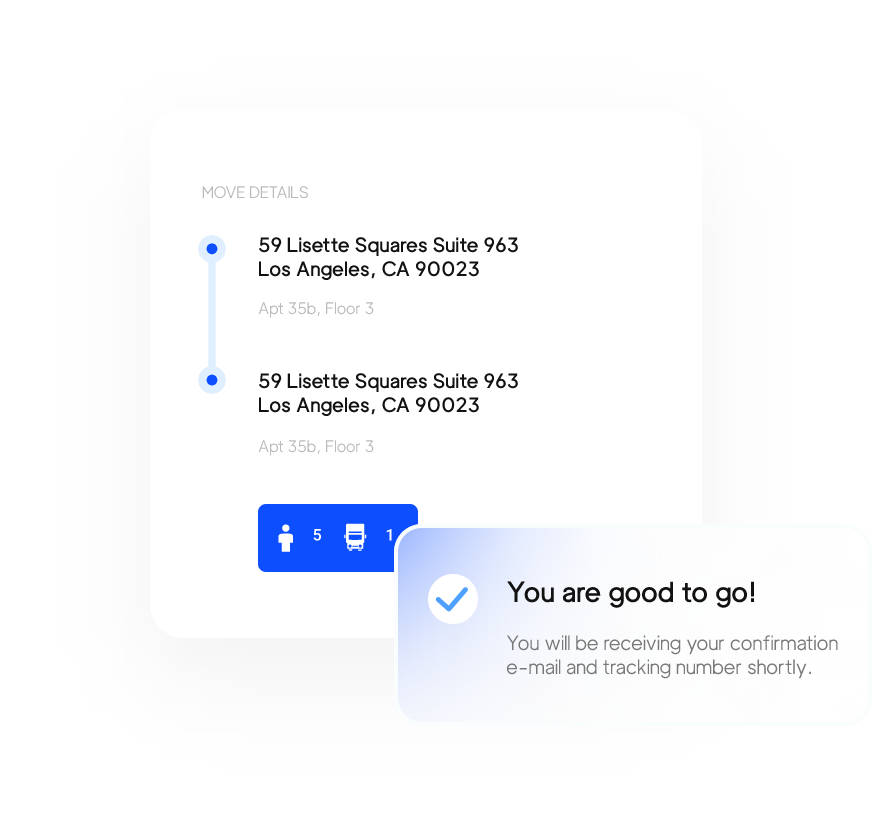 Book Your Moving Help Online
Once you've selected your mover helper of choice, you can choose to give them a call to set up your move, or even easier – book online with a few clicks. You will need to enter more detailed information regarding your upcoming move, select the best time for your movers to arrive – and you are ready to go.
FAQ
Do moving laborers have their own equipment and tools?
Yes, most moving laborers come prepared with the necessary equipment and tools to efficiently carry out their tasks. This may include dollies, hand trucks, furniture pads, straps, and basic hand tools. However, it's a good idea to discuss equipment availability beforehand to have moving labor help.
How do I prepare for a furniture moving service?
Before the furniture movers arrive, there are several steps you can take to ensure a smooth moving experience:
Declutter: Sort through your belongings and get rid of items you no longer need or use. This will help reduce the overall volume of furniture to be moved.
Measure and Plan: Measure the dimensions of your new space and your furniture to ensure everything fits properly. Create a floor plan to guide the movers on where each piece should be placed.
Pack and Protect: Remove any loose items from furniture drawers and shelves. Protect delicate items with proper packing materials to prevent damage during the move.
Label and Communicate: Clearly label each item or box with its intended room or location in the new space. Communicate any special handling instructions to the helping movers.
What happens if my moving date changes or there are unexpected delays?
If your moving date changes or unexpected delays arise, communicate promptly with your chosen moving helper in your area. They can help you reschedule the move based on their availability. Keep in mind that there might be additional costs associated with rescheduling, especially if it occurs on short notice. Being transparent about any changes allows the moving company to adjust its plans and provide you with the best possible service given the circumstances.
What factors affect the cost of hourly moving help?
The cost of moving help by the hour depends on several factors. These may include:
The number of movers you hire
The complexity of the tasks
The size and weight of items being moved
The distance between locations
Any additional services you request (e.g., packing materials, specialty items handling)
We recommend providing accurate details about your move to the professional movers to get a customized estimate.
What are the benefits of hiring affordable mover and packer service?
Hiring a mover packer service offers several benefits. Professional packers are trained to handle various items, including fragile and valuable belongings, using specialized materials to prevent damage during transportation. This reduces the risk of breakage or loss. Additionally, it saves you time and effort, as the packing process can be time-consuming and overwhelming. The services also help optimize space, ensuring efficient use of moving boxes and minimizing the number of trips.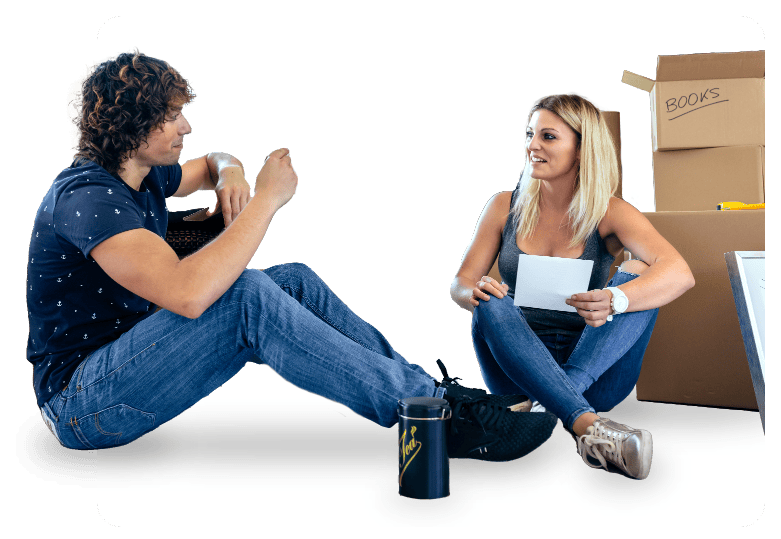 Are you a professional moving
business looking to expand?