← Back to all posts
How to Downsize for a Move - Best Decluttering Tips
Found yourself in a cluttered home full of unnecessary items just before you're supposed to relocate to a new home? Well, it means you'll have to learn how to downsize for a move unless you want to pack your things eternally. For that reason, we decided to present you with the best tips on how to downsize a home, organize the decluttering process, and understand why you're prone to piling up all that stuff because this will be the only way to get rid of all redundant things once and for all.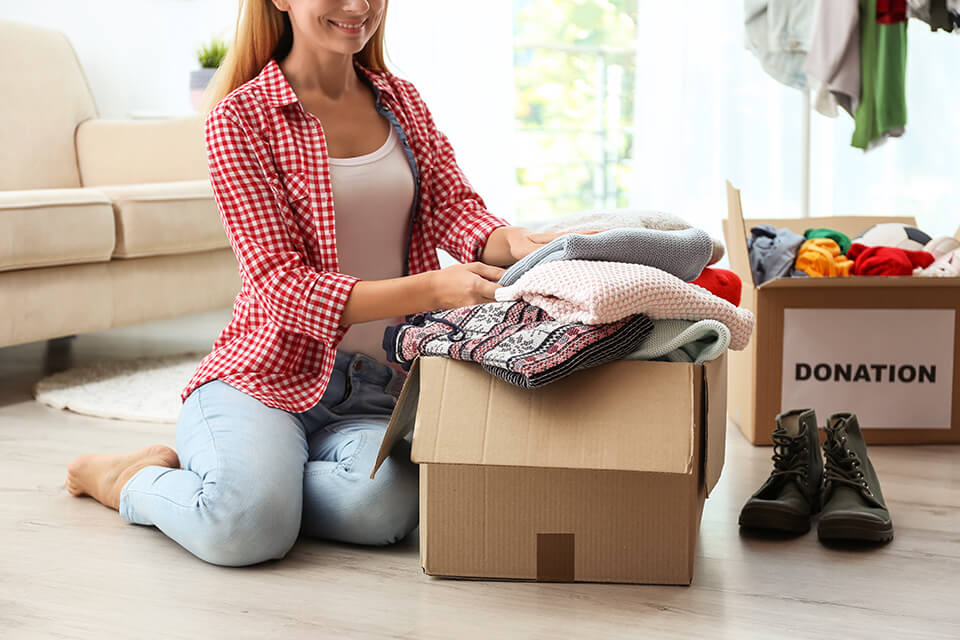 Reasons Why People Clutter Things and How to Downsize for a Move
The most common reason people get cluttered with a bunch of things they actually haven't used in years is that they infuse their belongings with emotions. In other words, they are not ready to let them go even though those things don't have any use-value. Another reason is that people are usually not aware of how often they go shopping and how many pieces of clothing, decorations, footwear, or makeup they have, so their closets and other storage places are full of unnecessary or even duplicated items.
Yet the majority of people refuse to face the problem and postpone doing the home downsizing, making excuses like I'm not organized enough, I am too busy, or I'm just a hot mess. No matter what your excuse is, once your relocation day starts to get closer, you will have to deal with it since there is no point in taking things you do not need and pack to move in a hurry. So if you want an answer to the question How do I declutter my house for moving?, here you will find all the effective techniques that will help you organize the whole process. But first, let's begin with preparations.
How Do You Prepare for a Downsize Move?
The first step is making a plan and a timeline that will help you keep everything under control and make the whole process as easy as possible. So, the essential step of decluttering to downsize is defining which areas will be the starting points to sort out the things and how you will organize items you want to keep, donate, or throw away. Also, if you're relocating from a house to an apartment, you will definitely not need all the items you needed for your house.
Another great tip that could help you with preparations is to sort out the moving essentials first, or more precisely, things you will definitely have to take to your next living space. A thing that will help you decide more easily what to take with you is knowing what items movers won't move. Once you define essential items, it is the right moment to start with the creation of a new apartment checklist that will present the first version of the packing list and, at the same time, a moving to-do list. So now that we have finished with preparations, let's go through some practical tips and get you ready for relocation!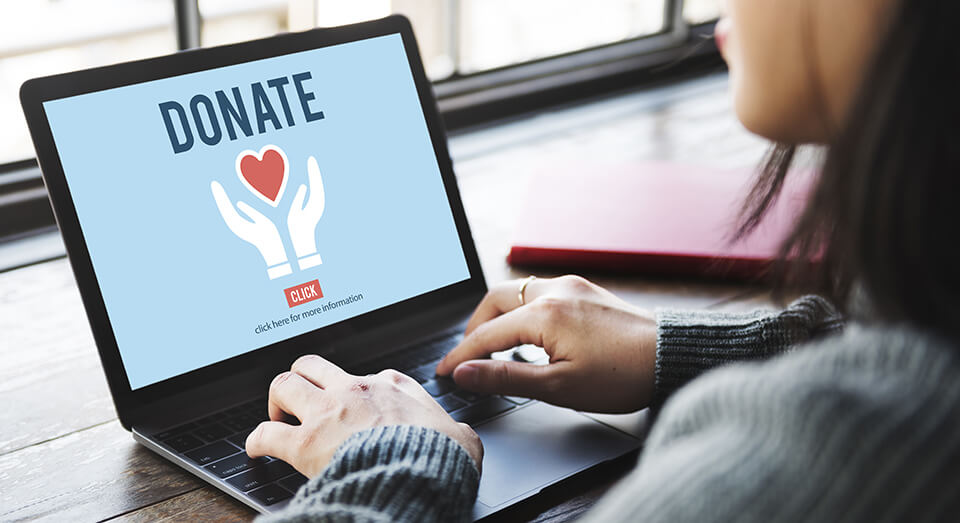 Tip #1: Organize the Decluttering At Least Three Months in Advance
If you're struggling to answer the question How do I start decluttering to move, here is what you should do. If you want to organize your move seamlessly, begin with preparations on time - i.e. begin the downsizing process at least three months before relocation. Give yourself plenty of time to establish a decision-making system, and always keep in mind that you will need at least three seconds to decide what to do with a particular item. In some way, this will be training where you will learn to focus and choose. Also, try not to expect too much from yourself. Depending on the size of the room you're decluttering and the number of belongings you have to sort out, you'll need approximately from a couple of weeks to a month to finish everything.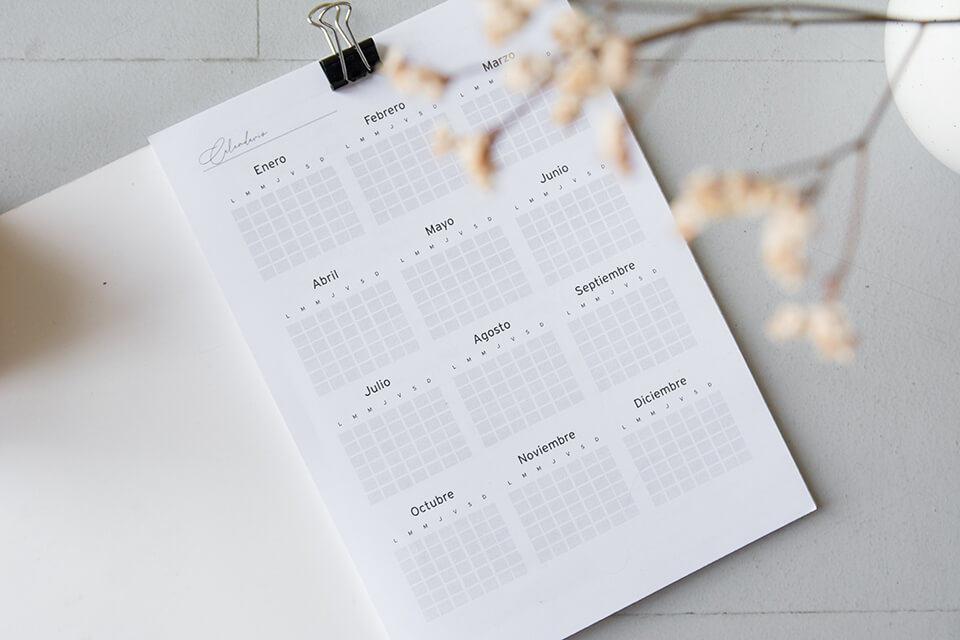 Tip #2: Start from Areas You Rarely Use
Storage places such as basements, attics, and garages are always the most critical places when it comes to decluttering. Since they are spacious and out of the way, they are a great spot to put everything you and your family only use seasonally, like skis, snowboard, golf equipment, Christmas decorations, and more. They are also perfect for storing all things that should be repaired or recycled, so it can be quite chaotic there. Although they are considered notorious places, to begin the decluttering, just imagine all that free space you'll get after you put it back in order or all that stuff you will not have to pack. There isn't a better motive to initiate the whole process.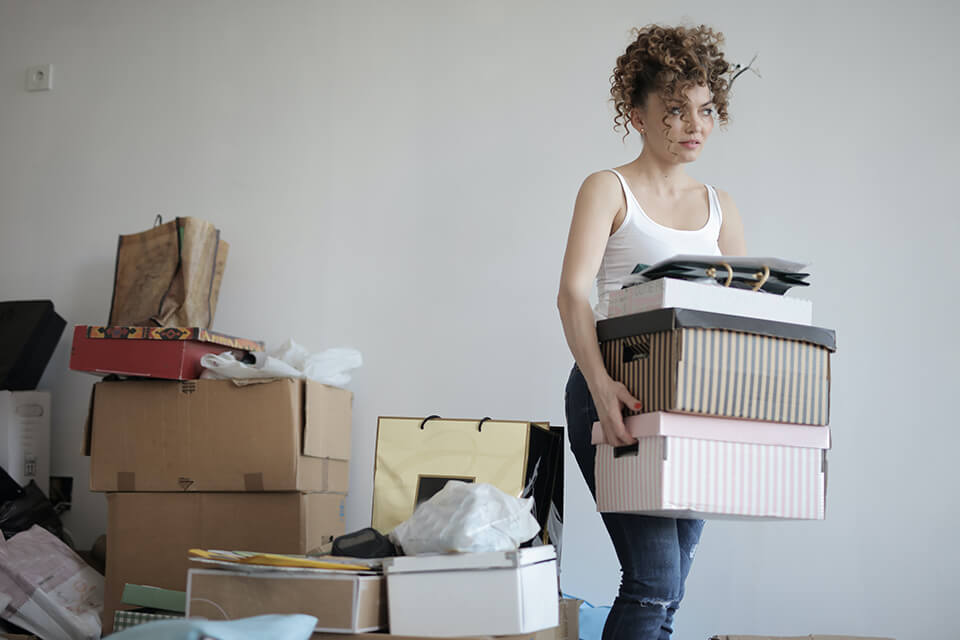 Tip #3: Always Sort in Four Categories - Keep, Throw Away, Donate, Sell
The most effective way to sort out your things is by creating four piles, bins, or larger cardboard boxes labeled as "keep," "throw away," "donate," "sell." This easy technique will help you keep the chaos under control and always know what to do with belongings sorted like that. It will also help you to go through all that stuff once again, which is highly recommended because you may be indecisive regarding an item, and after a few weeks pass, you can be ready to give up on that thing and remove it from the packing list.
Moreover, if you want to save money to move and boost your moving budget, always consider what things you could sell. Organize garage sales or post your offer on Facebook, and let the money flow into your pocket.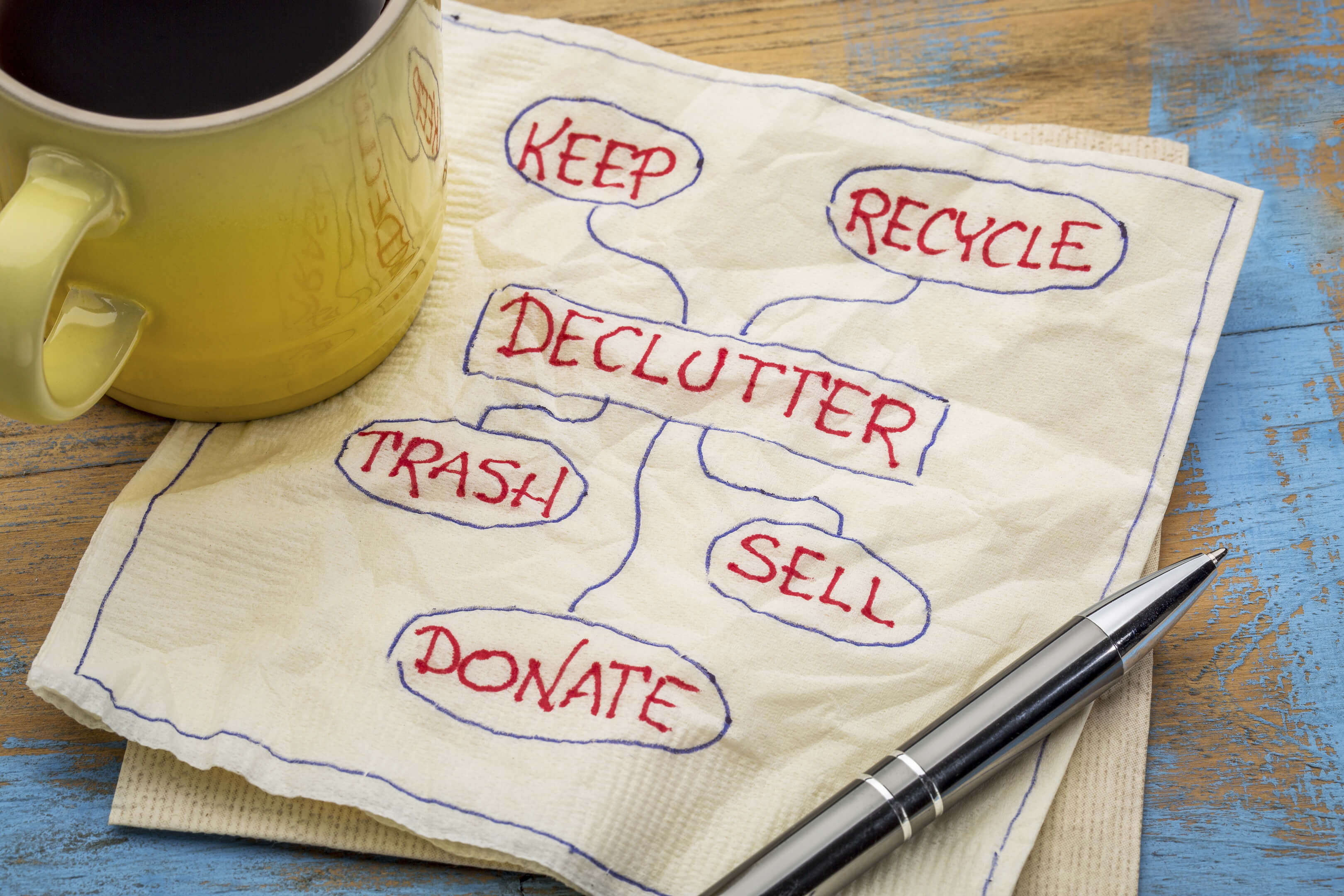 Tip #4: Bulky Things Should Be Next on Your List
Sorting out large things is usually easy to emotionally process, so consider deciding upon them at the very beginning of the downsizing process. This includes deciding what to do with your linens, blankets, even some appliances, and furniture too. When it comes to furniture, you should be especially careful, because there are some pieces that are too large to relocate, like sofas or custom-made pieces, that may increase your expenses drastically if you decide to move them to your next address. Also, always ask yourself if the style of existing furniture will be suitable for your new space.
Still, there might be some pieces such as mirrors, instruments, or antiques that will definitely not find their place on the decluttering list. For that reason, keeping the downsizing and to-pack list at the same time can facilitate you in identifying things you need or don't, which is one of the most effective ways to get rid of unnecessary items and move efficiently.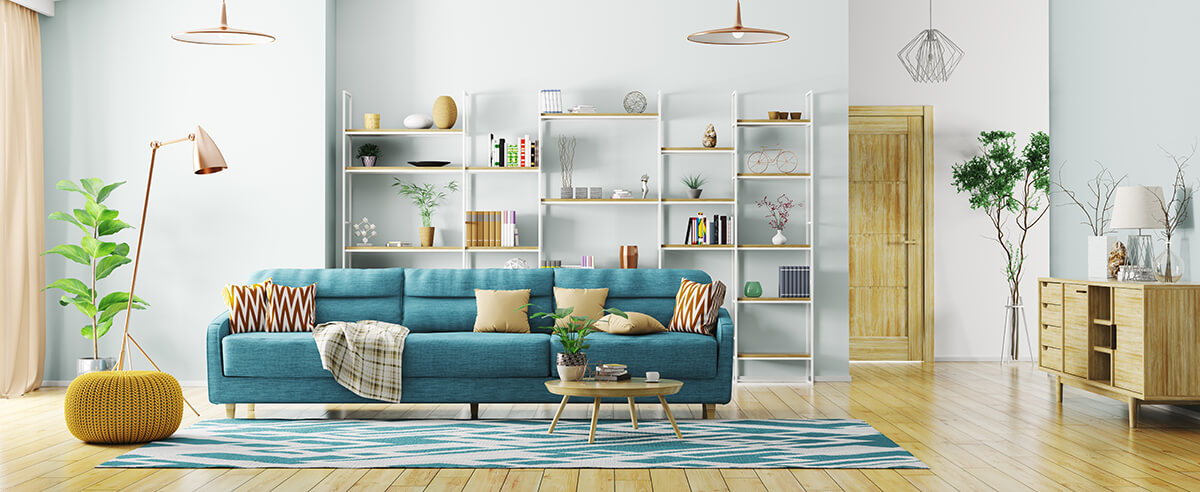 Tip #4: How Do You Downsize Belongings? Identify the Categories
Another effective method to sort out your things and make the household inventory smaller for relocation is identifying categories that will be used as a guideline that will help you get through items quickly. Here are some ideas on how you can create categories and accelerate the whole process.
Clothes, Footwear, Accessories
This is often the most critical category to sort out, and people usually postpone it until the last minute. However, once you dare enter your closet and start dealing with all those clothes, footwear, or accessories and understand how much you have, it can inspire you to begin decluttering right away. Although you might feel overwhelmed in the beginning, as time passes, it will get easier to do it, so don't give up! The first pieces of clothing you should remove are those that don't fit you anymore, you haven't worn in years, or you simply do not feel comfortable wearing. Once you finish with this, you can begin with the next category and make some space.
Cosmetics, Makeup, Medications
One of the most common things you forget to do when you move is going through all stuff that has an expiration date. You will definitely not want to take with you anything that is unsafe to use, such as expired medications, makeup, and cosmetics. Check all storage places within the bathroom, your dressing table, or medicine cabinet and remove everything that is not usable anymore.
Sentimental Items
The decluttering of sentimental belongings such as photos, family heirlooms, your baby's first toys, or souvenirs that remind you of all the nice trips you've taken are the hardest category to deal with. The first tip is to give yourself time and start small. Although you might feel very emotional, which is totally understandable, try to be realistic, too. There is no point in keeping your children's toys if they are grown up, so the best possible solution may be to take photos of them and pass them on to someone else.
Documents, Receipts, and Other Paperwork
Papers are the worst when it comes to house decluttering, especially those associated with taxes and receipts you have to keep for a few years. Before you begin packing for the move, take all papers into one pile and start sorting them out. If you don't feel comfortable discarding any of your papers, you can always scan them and have them in digitized form, so in case you need them you can be sure you actually have them. As for the physical copies, make sure to learn how to organize important documents at home.
Tip #5: Explore Charities and Donate Things You Don't Use Anymore

Being responsible and generous during your relocation is one of the best ways to pass things on to people who are in need of them. This way, you will get multiple wins! Not only will you declutter your space, but you will also help people and give new life to your belongings. So, remember to explore local charities that collect various types of things, from clothing to furniture, and learn what the conditions to accept donations are. For example, across the US, there are voluntarily-run furniture banks that have organized a network of volunteers who come to your house and collect stuff for furniture banks as a project for re-establishing homeless people in new homes.
Other things charities usually accept are linens and clothes that typically go to homeless shelters, or when it comes to clothing, some charities even support young professionals in need. Nevertheless, ensure to contact the charity before you give a donation since they oftentimes stop accepting donations if demand is low.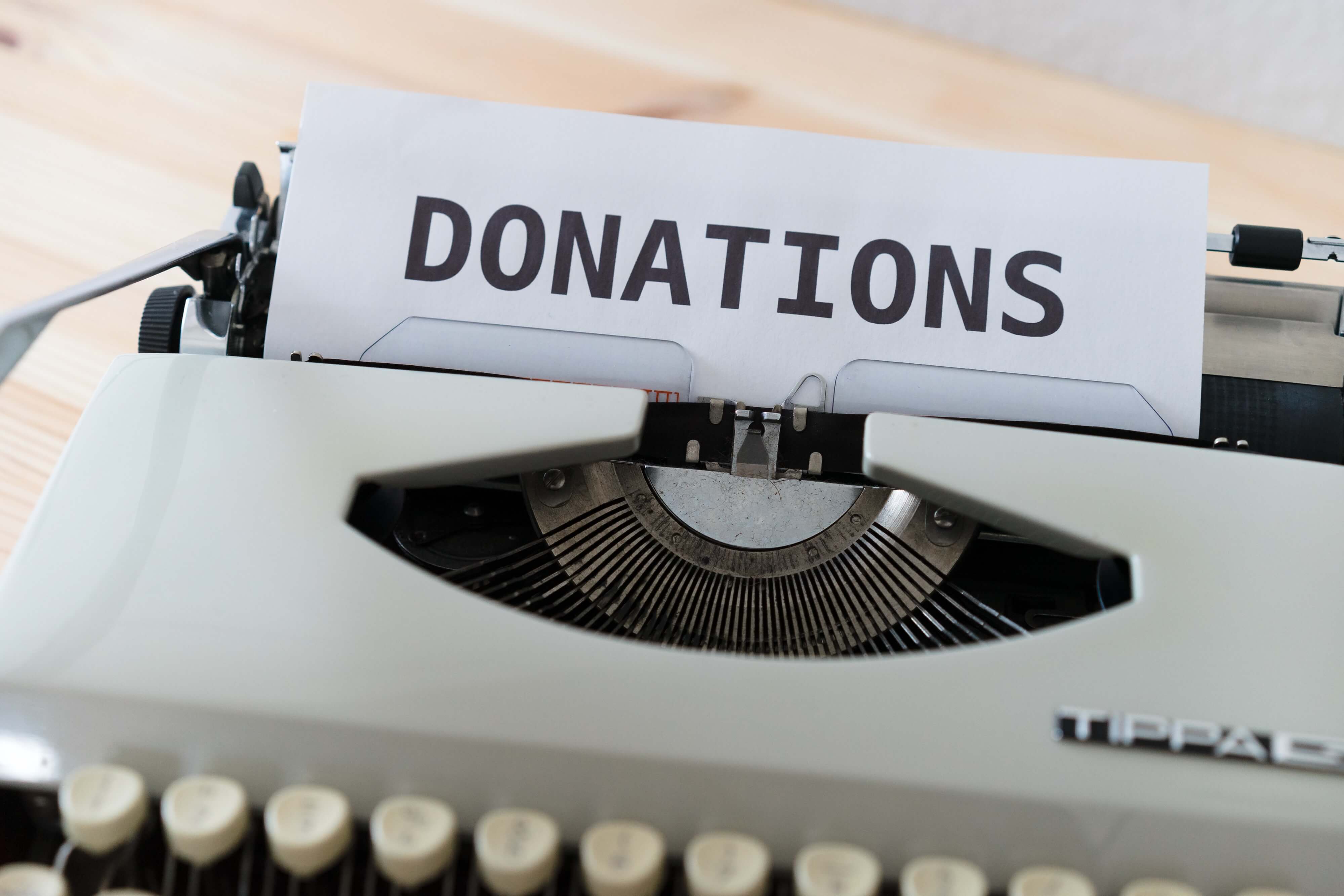 Tip #6: Make Some Empty Space to Store Things for Packing
Once you have sorted the things you will relocate, store them in a so-called packing room or corner - a completely empty space within the house where you'll put all your packed and properly labeled boxes ready for the move. This space is also very useful during the relocation itself because the movers will be focused only on one room, so everything will go much faster.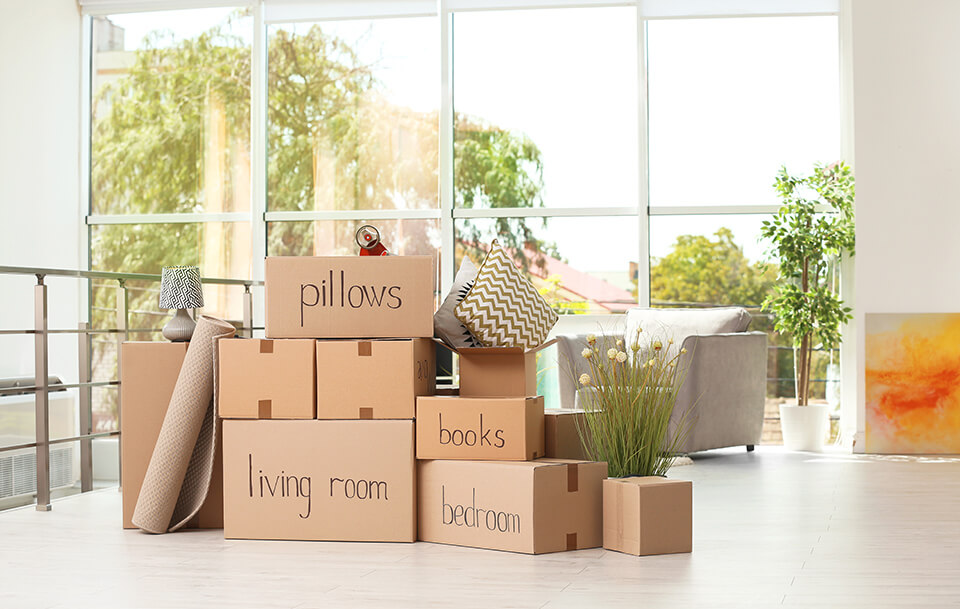 Want to Make Your Relocation Even More Effortless? Use the Mod24 Moving App and Find a Trustworthy Company for Relocations
The decluttering and sorting out of things to be packed is only the first step in effortless relocation. The second and most important step is finding a trustworthy company that will take care of every single detail and relocate you seamlessly to your new home address. And this is exactly what Mod24 features provide to its users. Mod24 is a platform envisioned as an app to compare moving companies and services they provide, helping customers book their relocation in a few easy steps, and choose a moving company.
The Mod24 database of relocation services entails only fully licensed companies, which additionally protects users from any possibility of stumbling into relocation scams. By reshaping the traditional way of communication between customers and professional movers, Mod24 brings to the industry new standards, enabling customers to find a reputable company that will provide them with a stress-free relocation experience and impeccable service. So don't hesitate - explore our app for moving and find the right moving company.