← Back to all posts
Moving Supplies: What You Need and Where to Find It
Have you decided that doing everything yourself is your best move? If you're truly up for the challenge, it can be rewarding. Knowing that you're able to accomplish everything on your own can empower you to do everything else that you have to take care of when you move.
But here's something you should know. Preparation is an essential part of moving. You'll need to have a system in place to ensure that everything goes smoothly. The very first thing you have to take care of is your moving supplies.
If you're not sure what exactly it is that you need for this big move, this post is for you. We'll talk about everything you'll have to get when you pack your stuff.
What Supplies to Get When Moving?
You'd be surprised to know you'll need more than a box and a pen. You'll need quite a few items to make the process as smooth as possible. We've categorized these into the following three main items:
Packing supplies: These are everything you need to organize all your items into a box and make sure they don't get damaged. When thinking about moving, most people think that this type of supplies is all they need. Although you technically can do it with just your packing supplies, it will be way more stressful and complicated.
Cleaning supplies: We highly recommend that you clean the items before packing them. The same goes with your new place. Make sure everything is spotless beforehand. You'll need cleaning supplies for that.
Package transportation supplies: If you're doing everything by yourself or with a friend, you can make the job so much easier if you have supplies that can help ease the load or transport your packed items more quickly.
We'll go into specific items in the next section, but all the items that will be mentioned can easily be bought at places like Amazon, Walmart, Lowe's, and Home Depot. All you have to do is compare prices if you're looking for the best price.
The Definitive List of Moving Supplies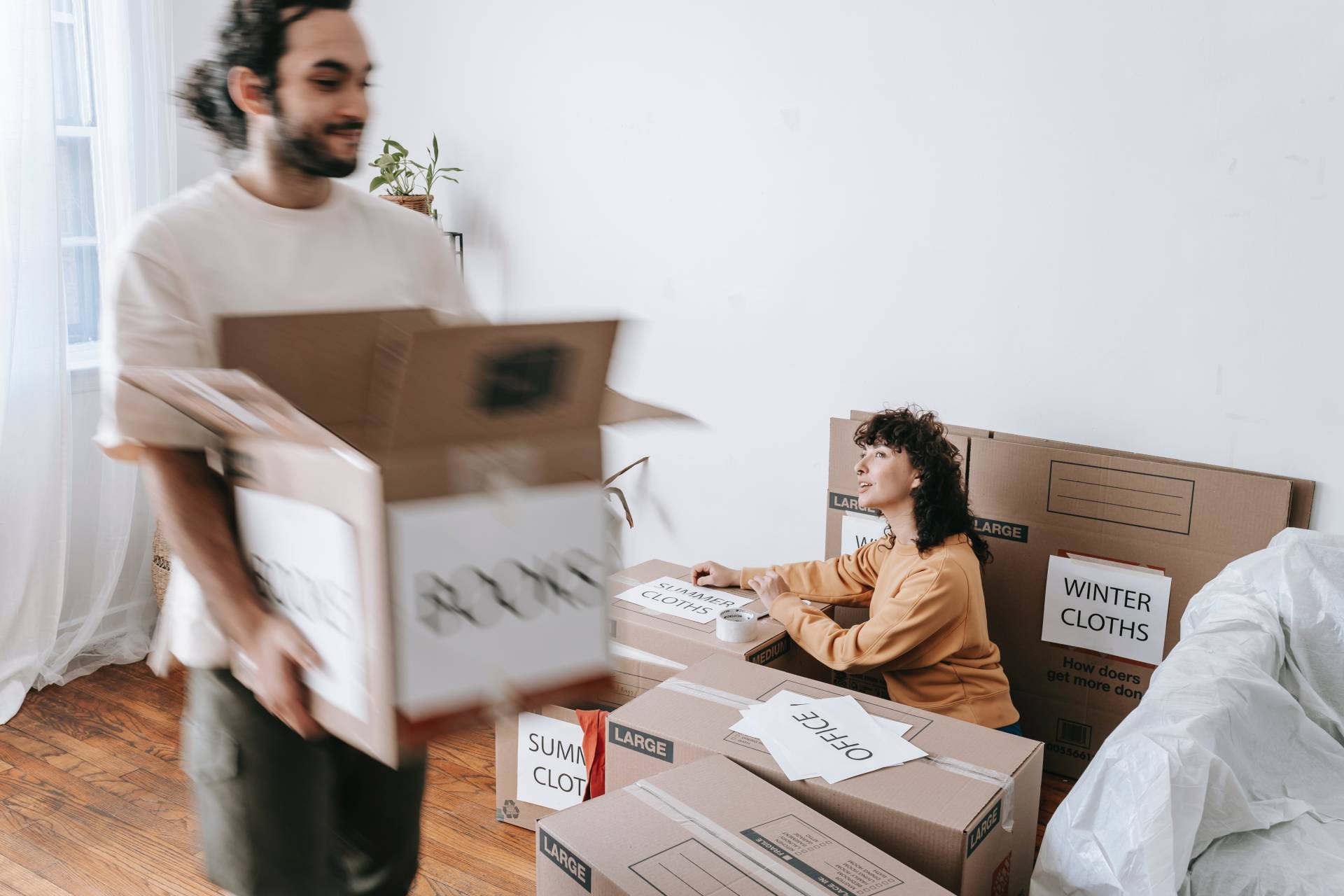 Excited to get started on packing? Here are the most basic items you'll need:
Boxes: You can't pack if there's nothing to place your items into, right? This should be at the very top of your list. Cardboard boxes are the go-to choice here because they're cheap and relatively durable. If you have non-cardboard boxes, though, you could use those, too. We suggest that you buy more than you need, just so you don't have to go out again for more.
Markers and labels: If you think a pen should be enough, you're wrong. Markers are a lot more visible, allowing you to know what's inside without going close to the box. You can also go with color-coding, depending on your organizational system.
Paper: It doesn't matter what kind you use for as long as it's clean. Paper can add a few layers of protection to fragile items like your plates. Plus, they also help fill out the empty spaces in the box, so your items don't move around while you're transporting them. If your office has a paper shredder, you can ask for those, too. But for food items, it's better to buy packing paper.
Bubble wrap: If you want your items to be a little more secure, bubble wrap will be the better option. This may be a little more expensive but is definitely worth it, especially for pricey chinas.
Packing tape: The boxes must stay in one piece, so make sure that you don't skimp on quality. Your packing tape must be durable enough to prevent damage to your items.
Tool kit: How are you going to unpack the boxes? We strongly advise against tearing it with your bare hands because it's unnecessary to do so. You should have a tool kit to make your life a little easier, such as with disassembling furniture or cutting open the boxes.
These are the bare minimum items that you'll need. You may also benefit from other items, like moving straps and furniture pads. It's up to you if you want those.
How Many Boxes Do You Need for Moving?
If you're hiring full-service movers, you don't have to worry about this. They'll usually ask you about how much stuff you'll need moved before the day itself. In this case, they'll do the estimating for you. Some companies will only include a certain number of boxes, so be prepared to pay extra should you need more than what's included in the package.
But if you're doing it alone, it can be hard to come up with an estimate. One way you can arrive at a final number is by doing a test drive. Buy 10 boxes and see how much you can fit in there. This would allow you to make a guess, something that's very important, especially if you're buying in bulk. As we mentioned earlier, buy more than you think you'll need, so you have a few extras if some of the boxes get damaged.
Do Movers Supply Boxes?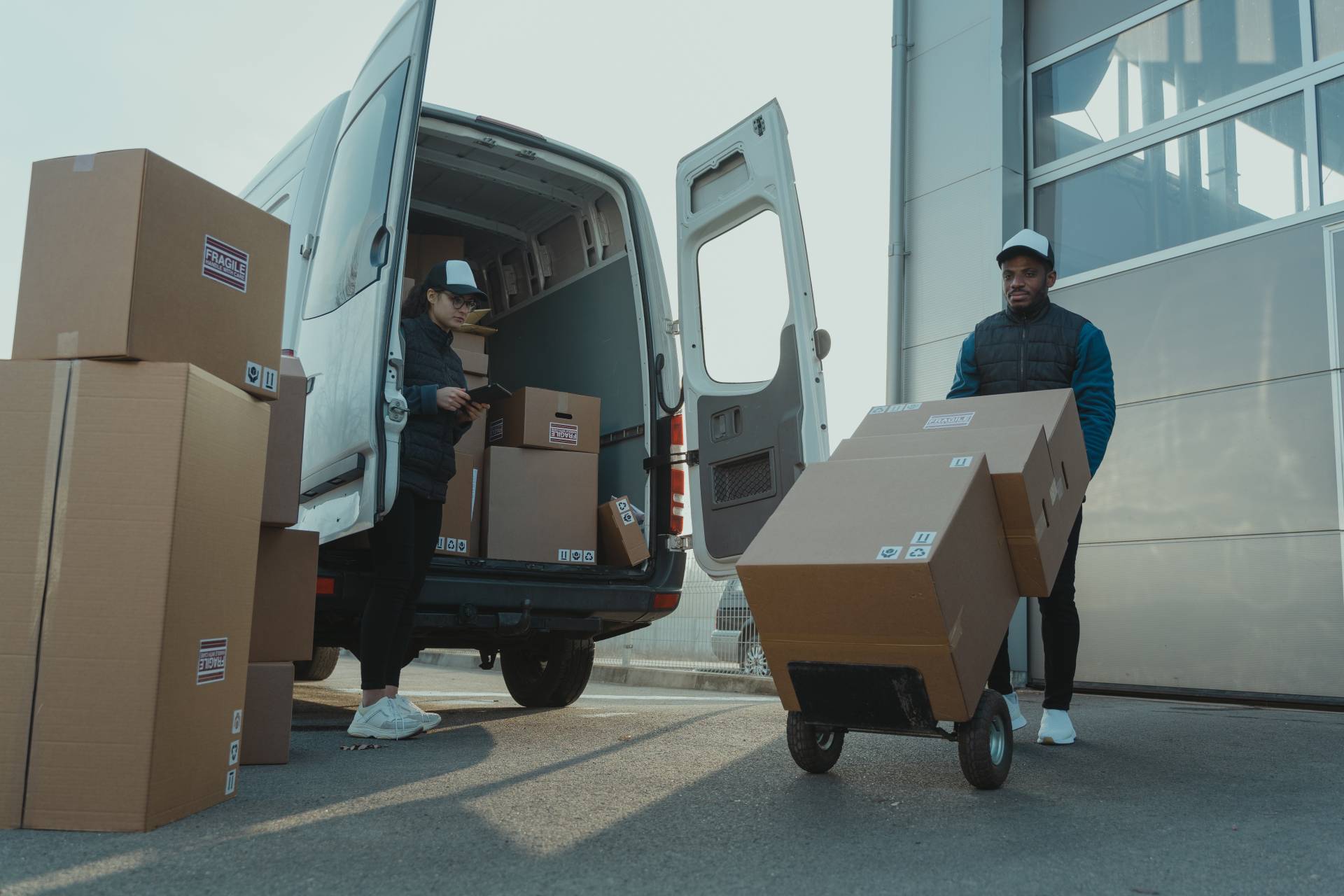 Have you decided that getting the help of a moving company is the better option for you? You'll be glad to know that they can include boxes as part of the package or you can get them for an additional fee. This usually only applies to full-service moving companies. So, if you're just hiring movers to carry boxes and transport them, this may not be part of the package.
Aside from the boxes, they may also supply other packing materials like bubble wrap. Make sure to ask what supplies they can provide and what the associated fees are. The great thing about this is you don't have to think about moving supplies at all. Your movers will be responsible for everything from packing to unpacking them in your new home.
Moving can be made easy with full-service moving companies from Mod24. Because each of them has gone through our strictest standards before going on our list, you're sure to get excellent services every time. Enter your location on our homepage to see your options today.