Planning a relocation is not an easy task, but applying some ingenious moving hacks will make the process a lot less time-consuming. Some of them will help you save money on supplies, while others show you how to pack your belongings more efficiently. Take a look at our list and start preparing right away.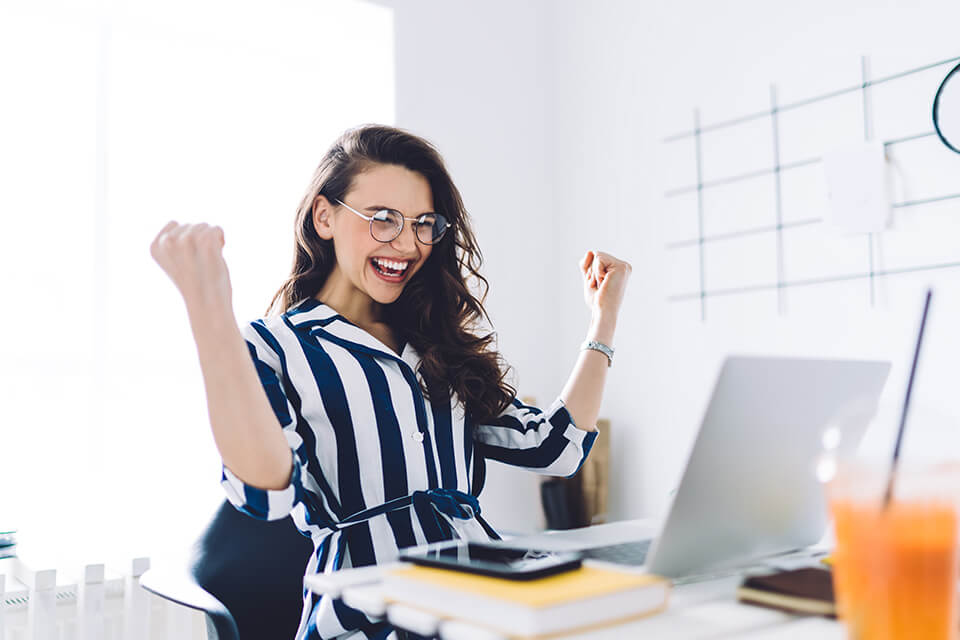 Track Your Progress Easily - Make a Checklist
If you want to learn how to move efficiently, you have to start by creating a to-do list. While this hack may seem obvious to you, many people still forget about it. Keeping a list of everything that has to be done saves you from feeling overwhelmed, which can build up a lot of stress by the time the relocation is over. The checklist can be as simple as writing it down on a piece of paper or so complicated you'll have to get a binder or an app for moving. It just needs to have all the tasks like "cancel the city of Seattle utilities" to "unpack". Creating a deadline is also very helpful, as it will discourage you from delaying everything for the last day. Planning a budget will keep you from overspending, allowing you to reallocate your resources where they're truly needed.
Let Somebody Take Care of Your Children and Pets for the Duration of the Move
People with small children and those relocating with pets will have a much harder time dealing with day-to-day tasks. If that's the case for you, it would be better if you let a close friend or family member take care of them for the duration of the move. You'll have more than enough time to hang out with your loved ones once you've finished all your relocation responsibilities.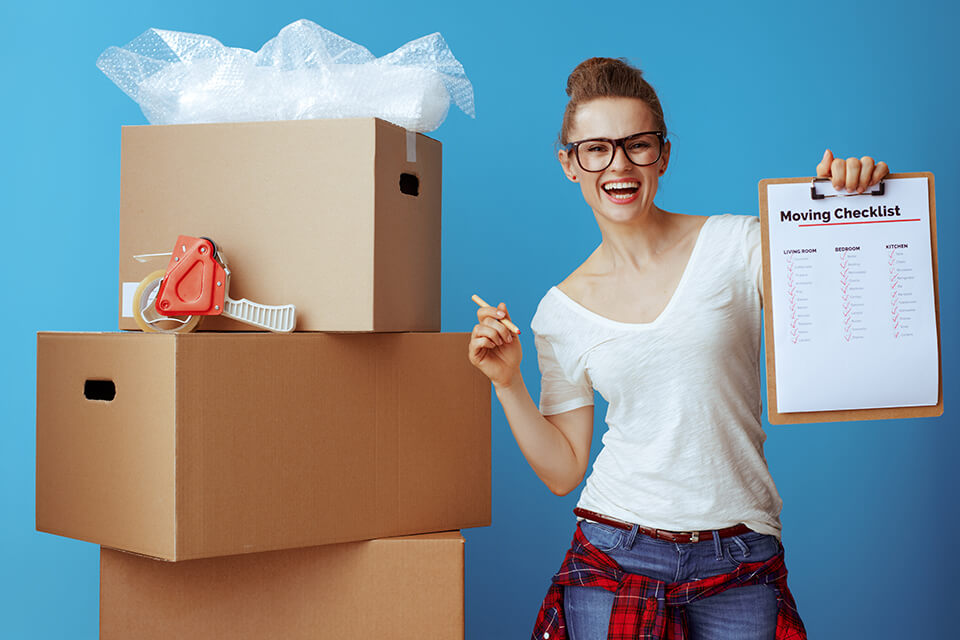 Save Some Money on Movers With These Excellent Moving Hacks
According to the current relocation industry statistics and trends, only 22% of all people prefer to move by themselves, with a vast majority using at least some professional services. Unless you're a part of this minor group, you'll at least want to get a truck. Hiring a mover doesn't have to be expensive, and there are several ways you can learn how to save money to move. Firstly, try to move during the off-season. Most companies are booked from May through August, and the high demand may cause some of them to increase their rates. Also, avoid relocating on weekends, as that's when they're most likely to be busy as well. It would be best if you tried to secure a mover at least a month in advance. If you start looking for a company at the very last minute, you'll only find expensive offers, if any.
Getting Several Free Quotes Is One of the Better Tips for Saving Money on Movers
Whether you're planning to move to the best suburbs of Seattle or somewhere out of state, remember to ask for a free quote. Long-distance moves usually cost significantly more than local ones, so you'll need all the information to plan your budget carefully. Installing a good moving app is one of the easier ways to get an estimate from several companies, allowing you to find an offer that just right for you.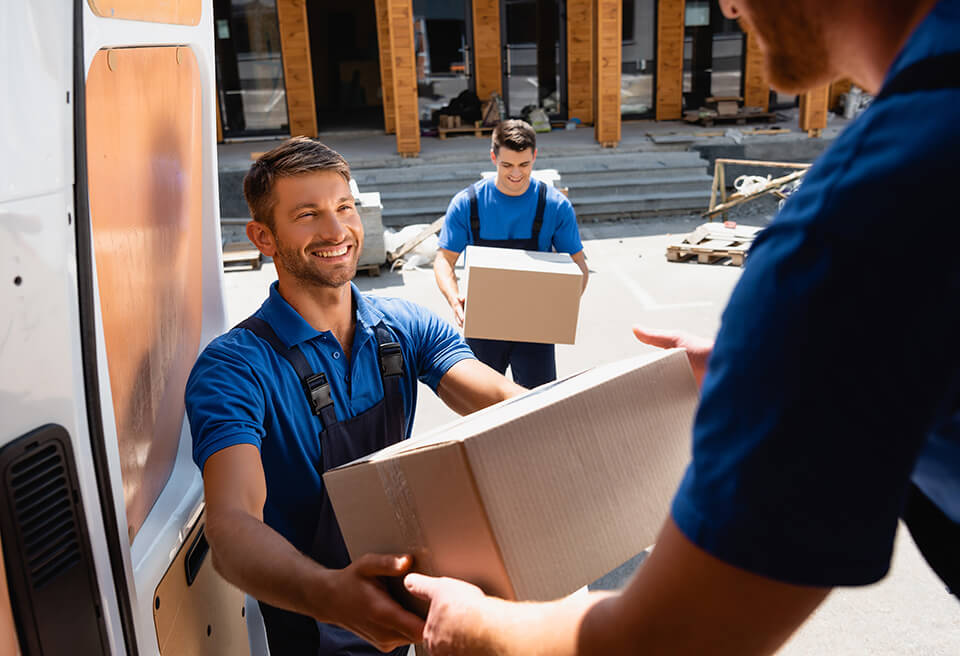 Decluttering Has to Be One of the Best Hacks to Make Moving Easier
Do you have so much stuff you can't keep the count? Don't worry, as decluttering will help you reduce your inventory very quickly. As one of the first steps in learning how to organize your move efficiently, it enables you to get rid of all the things you don't need. The process is straightforward, and all you have to do is classify each item into one of the next three groups:
● Keep - The first category consists of all the belongings you still plan to move with you to your new home. It should only include objects you use regularly, or you've used in the last year.
● Sell or Donate - These are all the items you're not actively using or the objects you got for "just in case". Since these are often brand new, It's better to sell them or give them away than to keep them lying around for nothing. You can also ask someone in your inner circle if they require the item before giving it away.
● Throw away - The last group consists of all the things you couldn't bear to throw out. Most of these are probably well over their expected lifetime, so it's perhaps the best you just get rid of them.
Which of My Belongings Can I Donate?
Most charity organizations like Goodwill accept all kinds of donations. Besides goods like unopened cans of food, clothes, and toys, you can also donate furniture in Seattle. Giving away some of your stuff is not only going to make your move a lot easier, but it's also a good deed that does a lot to help the homeless in Seattle. The only thing to keep in mind is that the donations have to be in good shape, so don't give away anything you wouldn't use yourself.
Use Up All the Food You Have in Your House
Unless you plan to donate all your food, try not to buy groceries two weeks before relocating. Having to move your leftovers or opened goods will only be a nuisance, so try to cook with what you've got in the house. You can even opt to order some of the best takeout in Seattle and avoid cooking altogether.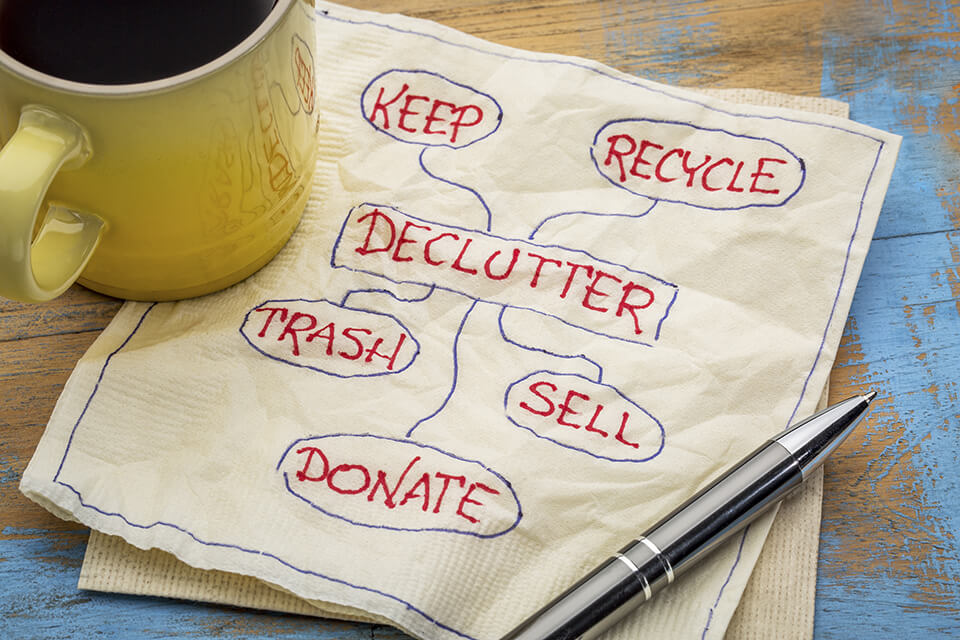 Use What You Have in Your Home to Save Some Money on Supplies
Once you have your packing list ready, you should be able to tell how much materials you have to buy to box up everything correctly. Since packing materials aren't cheap, it would be better to use everything you have in your apartment first. Most towels, linens, and clothes can be used for wrapping delicate objects such as plates and figurines. You can also save some money on paper by using sheets from old magazines and newspapers, just be sure it doesn't leave stains first. While you'll likely still have to buy some boxes, you can pack some of your belongings in suitcases. In fact, any large hollow item can be used as a container on its own.
Where Can I Find Boxes and Other Packing Materials for Free?
If using what you have in your home isn't enough, there are several ways you can get some supplies for free. .You can try looking for materials on Freecycle, an online platform where people share stuff for free, which keeps reusable goods from reaching landfills. Local retailers are also a perfect place to check out, as they're often required to separate their packaging materials for recycling. Ask the store manager politely, and you'll get more than enough boxes, and sometimes even some paper and bubble wrap.
Check Out These Excellent Packing Hacks for Moving
Since boxing up all your belongings would take too long, these next few tips will help you go through the process quickly and easily:
● Don't empty the drawers - While emptying the drawers from your dresser or coffee table may make them lighter and easier to load into the truck, it leaves you with a lot more packing to do. Unless the items are fragile, wrap the whole drawer with bubble wrap and secure it with tape so it doesn't fall out during transport.
● Leave clothes on the hangers - A large trash bag can fit most of your clothes, so there's no reason to take them off the hangers. You'll shorten the process significantly, as you won't have to fold each piece of clothing.
● Place smaller objects into larger ones - We already said that many everyday items might serve as containers on their own. For example, pots can be used to pack smaller things like kitchen spices and figurines, while suitcases are excellent for books and other heavier objects.
Set Aside a Separate Box With All the Moving Essentials
Even if you're going to be living in Downtown Seattle where almost everything is only a walking distance away, you should still set aside an overnight bag with all the essentials. Preparing all the things you'll need is especially important for long-distance relocations, where most of your belongings tend to arrive at your new home a few weeks later. It would be best if you prepared a few changes of clothes, essential toiletries, some bedding, key documents, a phone charger, and some dry snacks in case you get hungry. For everything else, you can wait out the shipment or buy it.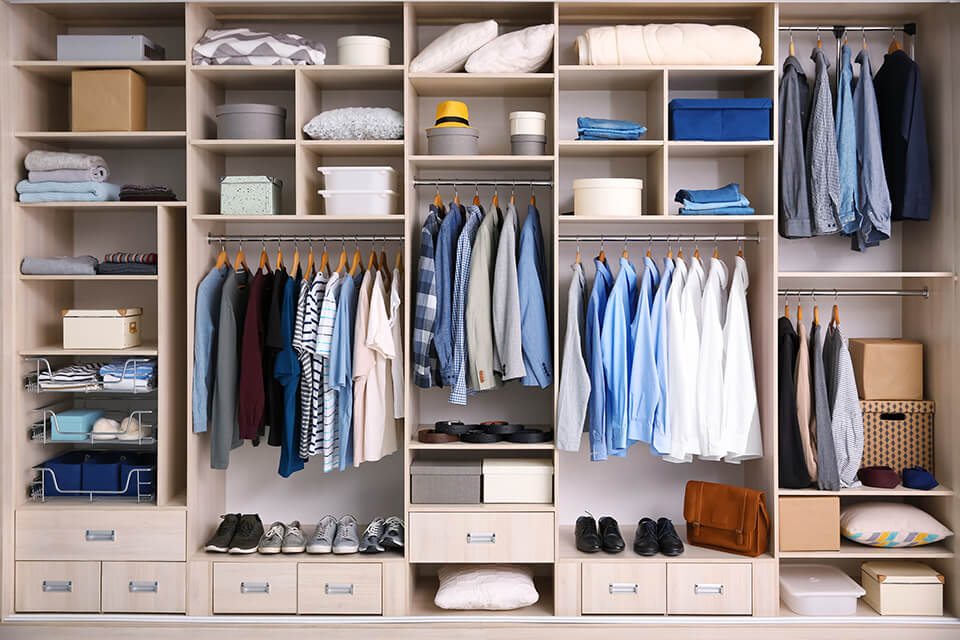 Label All the Boxes as Soon as You Pack Them
There are several ways to label all your containers properly. To avoid any mixups, mark each box as soon as you fill it out. A simple room and number should suffice, but some people prefer a more detailed approach. You can use colored post-its that correspond to a particular room or even create a detailed inventory list. The latter option will allow you to find any item you want quickly, making the whole unpacking process significantly easier.
Know Where Your Valuables Are at All Times
It's essential to keep track of your valuables throughout the relocation. Although rare, it's not unheard of for a shipment to get mixed up during a move. Most professional companies usually move several people simultaneously, so labeling your belonging correctly becomes even more critical. Besides the general contents, each box should also have your name and phone number in case they get lost. If you have a family heirloom or anything irreplaceable, it's best to carry it with you once you move out.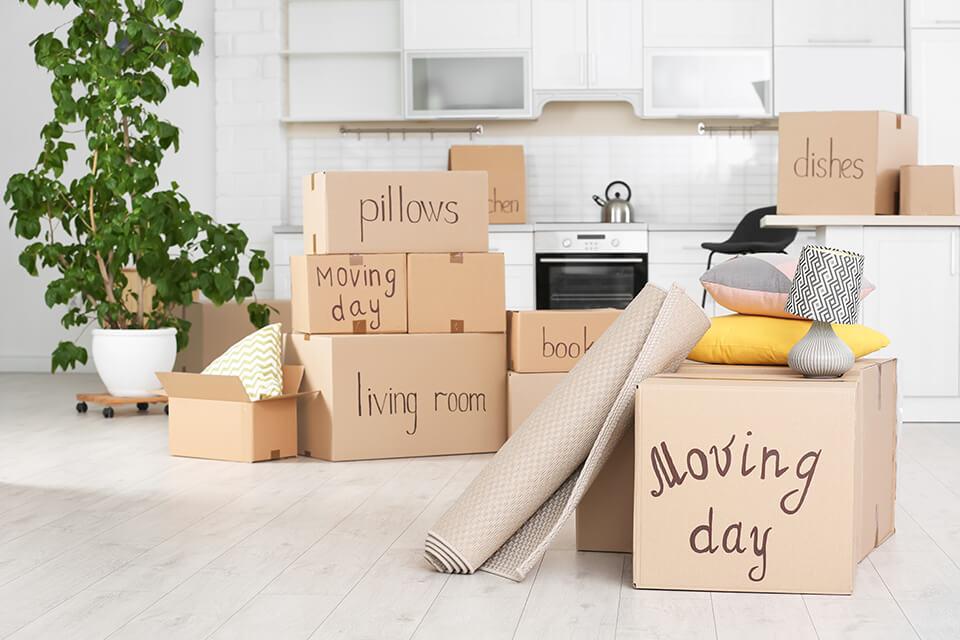 These Next Few Tips Will Help You Unpack Quickly and Easily
While most people don't unpack on the day they move in, it's better to avoid prolonging the process indefinitely. Fortunately, there is more than one way you can make unpacking easier:
● Start with the kitchen - Starting with the kitchen is always recommended, as you'll want to get it up and running as soon as possible. While the best burger in Seattle may have been enjoyable, you can't eat out all the time, so at least unpack the cutlery and some of the dishes.
● Do little at a time - You don't have to unpack a whole room or every box at once. For starters, doing little by little, about 15 minutes at a time, should be more than enough.
● Organize a friendly gathering - Nothing will encourage you to unpack as much as a scheduled gathering. Arrange a housewarming party, and you'll empty all your containers promptly.
● Remove unpacked boxes - Getting rid of empty containers is an easy way of seeing the progress you've made, which will stimulate you to finish the rest of them.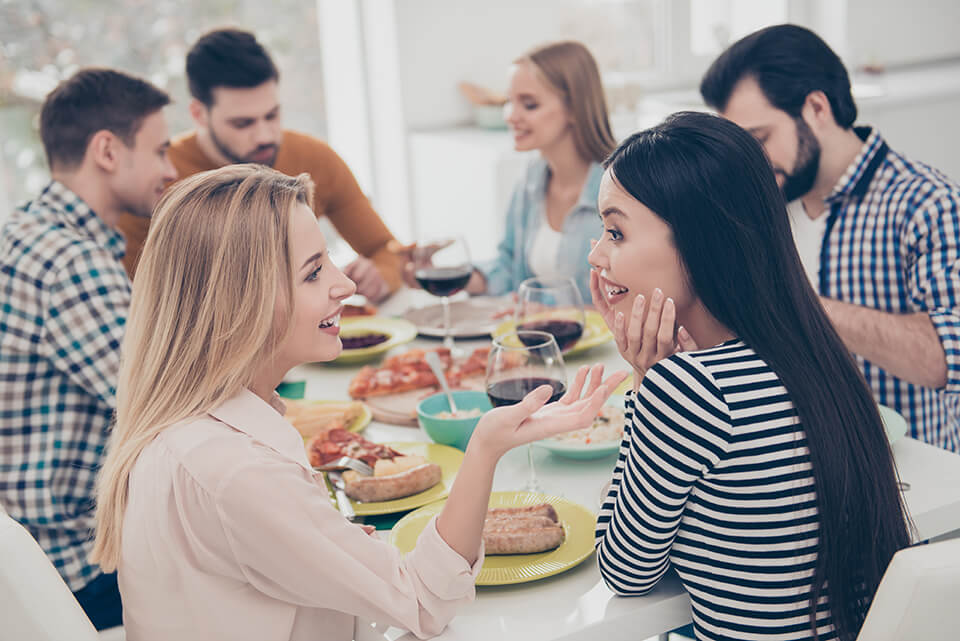 Now That You've Learned All the Moving Tips and Hacks, Find a Great Mover Through Mod24
We hope this list of hacks can help you have a simple and easy relocation experience. Now all that's left is to find the right mover to assist you on your journey. If you want an app to compare moving companies, Mod24 has the tools you need to reach all the top professionals in your area. Not only that, but one Mod24 feature enables you to compare the prices between different companies, allowing you to pick the one that suits your budget the best. Try our moving company app, and you'll gain access to some of the best service providers in the industry. This means you can move to Seattle and beautiful Bellevue or some smaller area like Lynwood in no time.