← Back to all posts
How to Plan a Move to Another City - All the Tips and Help You Need
Relocations can be very stressful. In fact, relocation is considered one of the most stressful events in people's lives. So, when wondering how to plan a move to another city, arm yourself with patience. Knowing that an average American moves around 11 times in life, it's no wonder that everyone wants to make the relocation process as stress-free as possible.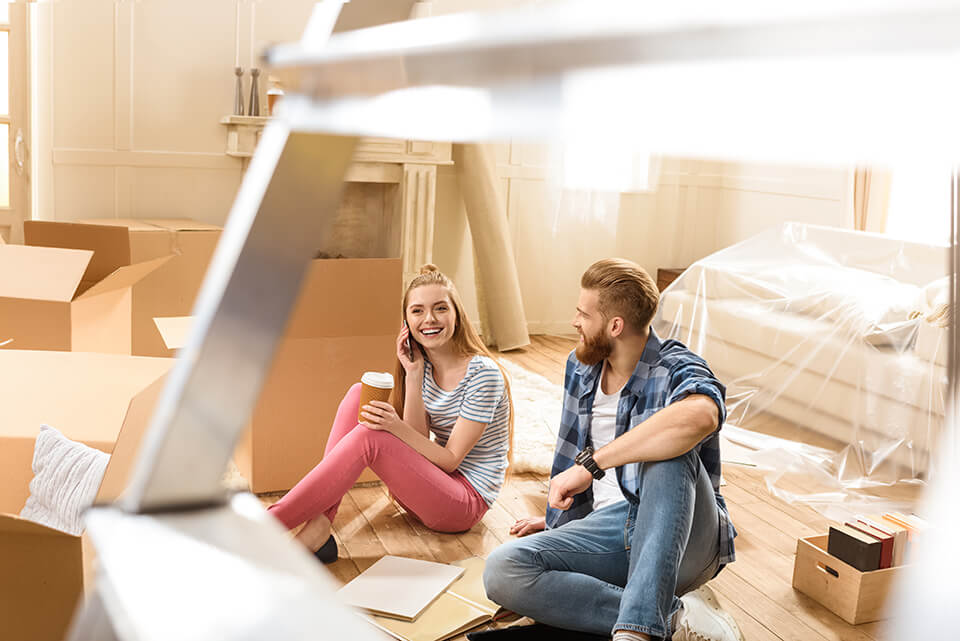 Once you've counted in all the benefits of the relocation, you should decide where you will live and learn how to organize the move. The planning and organizing of the move is something you shouldn't skip since, without this crucial step, you can't have a stress-free relocation. So, if you're asking yourself How do I prepare to move to a different city, the answer is to start on time and plan every little detail. Although it is a big change and quite an adventure, you'll have to deal with a lot of stuff, including anxiety about moving out, especially if you've never moved before. That's why we've prepared essential steps to moving to a new city that will guide you through the whole process.
What Is the First Thing to Do When Moving to a New City
? Get a Guide of the Place and Start Exploring
Once you decide it is time to move and pick the place where you want to live, the best thing would be to visit it and be sure your future neighborhood has everything you want. However, that can be very hard to do because travel costs can really pile up. Luckily, in 2021, we have all the possibilities that the internet offers us. Go online and do your research by visiting websites and blogs about the place and find out everything you have to know. There are Google Maps that can assist you to get the bigger picture of the place you wish to move to.
Explore everything your future home and neighborhood have to offer - if you're relocating with kids, be sure there is proximity to good schools. On the other hand, if you're relocating with pets, ensure there are parks and green places where your furry friends can enjoy themselves.
Finding a House or Apartment Where You Will Live Should Be Your Priority
Once you are sure that the chosen neighborhood is safe and has everything you want, from multiple options of public transportation to low crime rates, you should start finding a home. There are many house-hunting tips you can use. However, consider some things if you're planning on relocating from a house to an apartment. One of the things that will help you the most is a checklist for the future apartment. With a checklist of all things you have to do, you'll be sure that nothing will slip your mind.
When you're done with your research, to avoid issues with the landlord, prepare in advance proof of income, social security number, and driver's license number.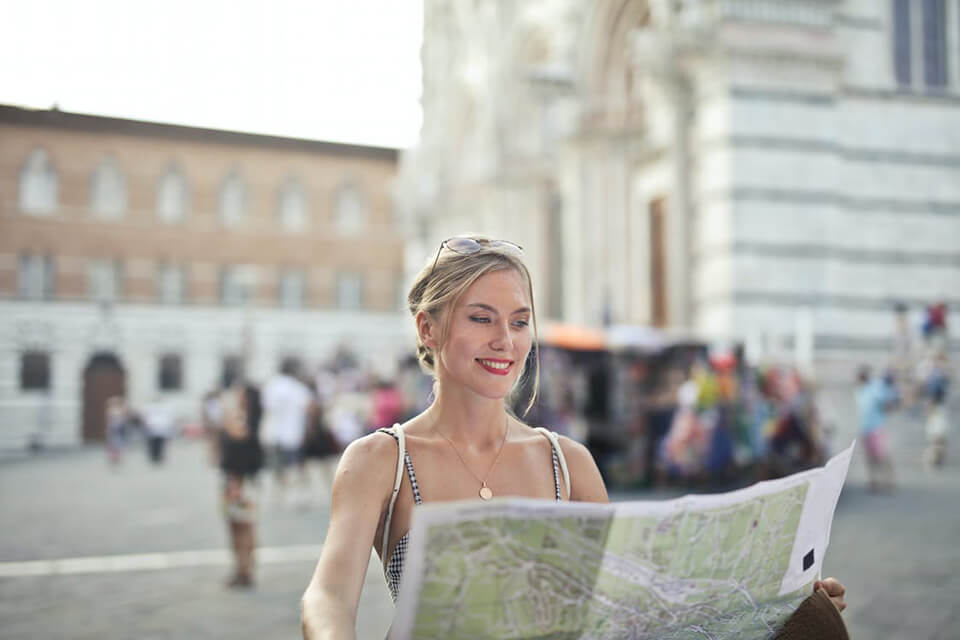 How Much Money Do You Need to Move to Another City
? Plan the Budget in Advance
One of the first questions that come up when relocating is How much money should you save before moving to a new city? If you're a college student and don't have that many savings, you better start saving right after you decide to move. On the other hand, if you have put some cash aside, it might be less stressful. In both cases, a relocation budget is a must.
Take some of your free moments and create a list of services and moving companies that you have to pay and hire for the relocation. One of the greatest relocation tips you can get to help you is to use an app to compare moving companies. That way, you'll be sure you picked the right one with the services that meet your budget.
Research the Cost of Living When
Planning a Move to a New City
When it comes to calculating the expenses and cost of living in your future place, the essential thing is to list everything you need money for. So, research how much rent, utility bills, tax, and gas will cost you. Once you have a clear picture of how much money you'll need, it's going to be easier to plan other things.
How Can I Plan a Move to Another City
on a Budget - Consider Getting a Roommate
Once you find that perfect home you should think about your budget limits and if the rent and housing expenses will meet them. If you realize that it will be too much for you, then think about some ways to save money to move - consider finding a roommate. In the first moment, it can be quite a shock because you won't have privacy, but over time, you'll get used to it. We all want our free space and privacy but think of this like an adventure and all the good things that can come out of it.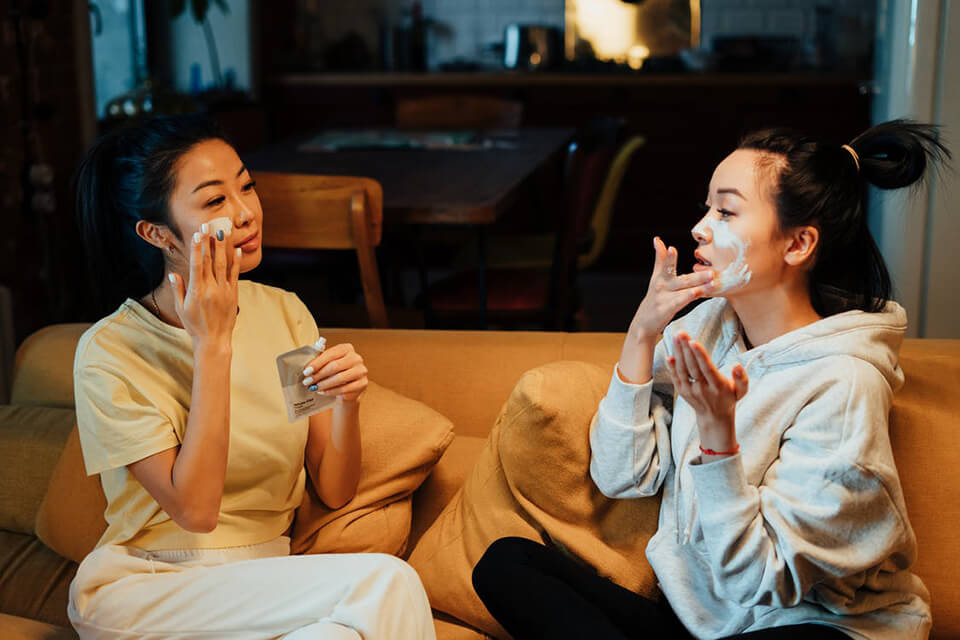 How to Plan a Move to Another City
- Make a Checklist of Things You Have to Do Before the Move
Every successful relocation is based on good planning and organization. To make that happen, create a relocation to-do checklist. List every task you have to do before the move and the timeframe of when you will do them. That way, you'll keep track of things you already have done and those that still have to be done. Here are some of the things people forget to do when they move:
● Transfer utilities - contact utility companies, let them know about your move, and ask to transfer all utilities at least a day before you move in.
● Change the address - the great thing is that you don't have to wait for hours in lines to change the address. Instead, go online and fill out the USPS form.
● Organize important documents - having everything in order and knowing exactly where your important documents are is essential when relocating.
● Update voter and car registration - you can do these tasks online, as well.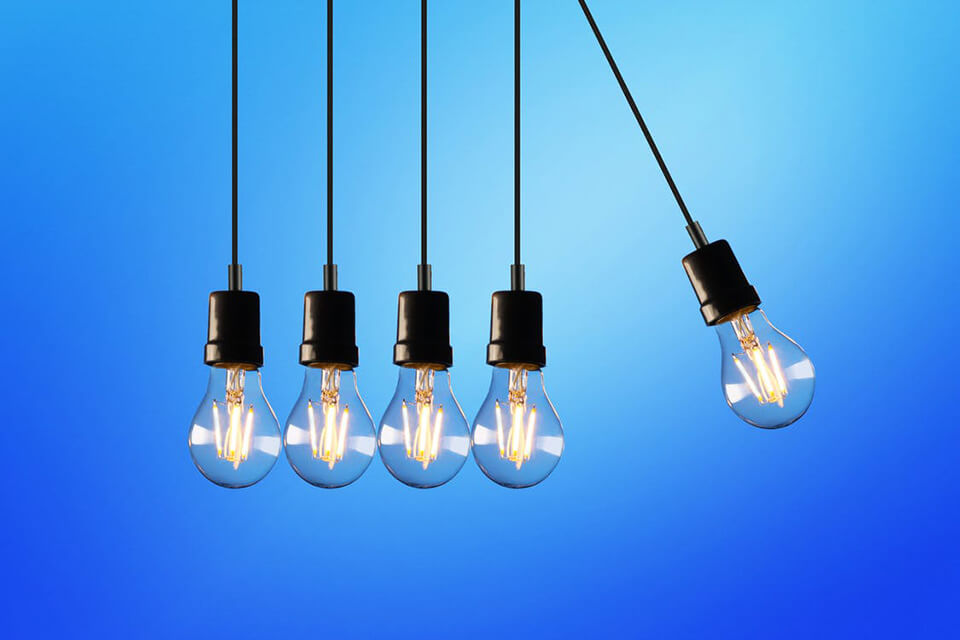 Finding a Job After College Is Though, so Do It Before the Relocation Day
If you're a college student and you moved to a completely unknown location for your studies, you can find part-time work and have some pocket money that can cover some home expenses. On the other hand, if you're not a college student, you should start thinking about finding a job before you move. The best way is to use Linkedin and see what job offers there are on the market. Don't give up if you can't find the job you've been looking for right away. However, you have to find work that will give you monthly income. So in the beginning, don't refrain from settling for not-so-ideal positions and working your way up to your dream career.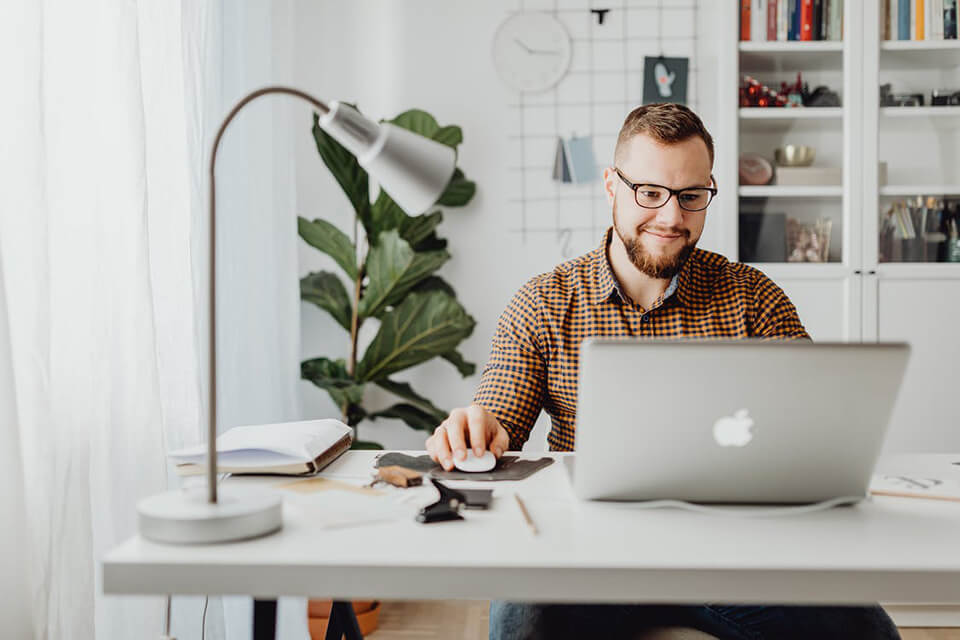 Best Tips on How to Pack Efficiently
Packing is surely one of the most tedious parts of the whole relocation process. So start packing your items in advance and create a packing list to keep organized and move efficiently. So, the crucial tip is to avoid packing in a hurry, even though it is possible, but to reduce the stress level, it's best not to do it.
The fewer items there are to pack, the fewer free moments you will spend on this task. So, start with decluttering your home. You'll have a handful of work, but once you're done, you'll realize there are many things to get rid of when relocating, and as a result, you'll have fewer items to protect and put into boxes.
Another step for successful packing is having enough packing supplies and materials. Ensure you get as many boxes, packing paper, and bubble wrap as you can. Since these materials can be quite expensive, you can use some materials you already have:
● Bedsheets and blankets for protecting fragile items,
● Socks for glassware,
● Use any soft material as padding because it will be great protection.
The final step to packing efficiently is labeling boxes. Be sure to write exactly what you packed in which box. For example, on the kitchen box, write which smaller appliances are in it, and repeat the same method for each box. It will save you when it comes to unpacking.
Prepare a Bag With Essentials for the Relocation Day
When the relocation day comes, you'll have too many tasks to do and probably won't remember to pack an essential bag with some food and snacks. So pack it a few days before professional movers come and start loading your boxes and furniture into the truck. This is a step you shouldn't avoid, especially if you're relocating with children and pets - this change is stressful for them too, so bring their toys and stuff they like.
Don't Forget to Clean Your Old and Future Place
This is often a part of relocation that comes last, and because of that, it is often forgotten. However, you should clean your new place before you start unpacking and have everything nice and tidy, especially in 2021, given the coronavirus pandemic. The same thing goes for your old place - clean it and leave it in the same condition as it was when you first moved in.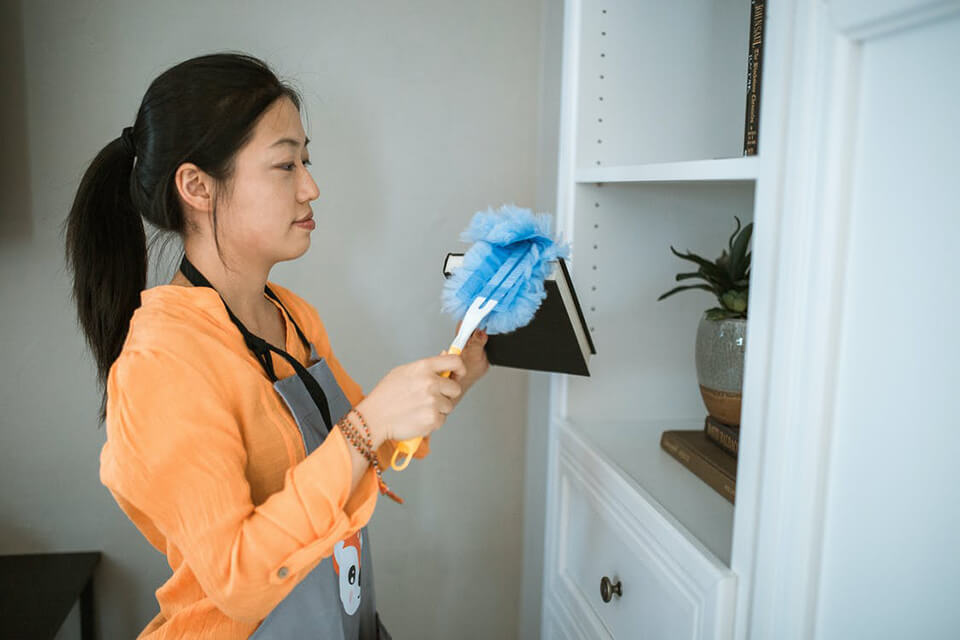 Get to Know Your Neighbors and Socialize
As mentioned before, relocation is a very stressful period with a lot of changes in your life. In the beginning, it will be hard and it's completely understandable if you don't want to meet new people. However, after the adjustment period passes, you'll feel ready to socialize. The best way to start is to invite your neighbors over for some snacks and drinks.
Don't be a stranger to your coworkers, invite them out to drinks after work. It might be the safest approach to making friends because you'll certainly have at least one topic in common to talk about. But don't stop there. There are other ways to meet people - Facebook and other social networks are a great starting point.
Join Local Groups That Interest You and Make Friends
Thanks to the internet and all those social media apps there are, it won't be that hard to find people with the same interests. Check Facebook groups where people exchange thoughts about a specific topic. For example, you can join a book club and after a while, you can be in contact with people with similar book tastes. The year 2021 is full of opportunities as far as online meetings are concerned, so take advantage of them.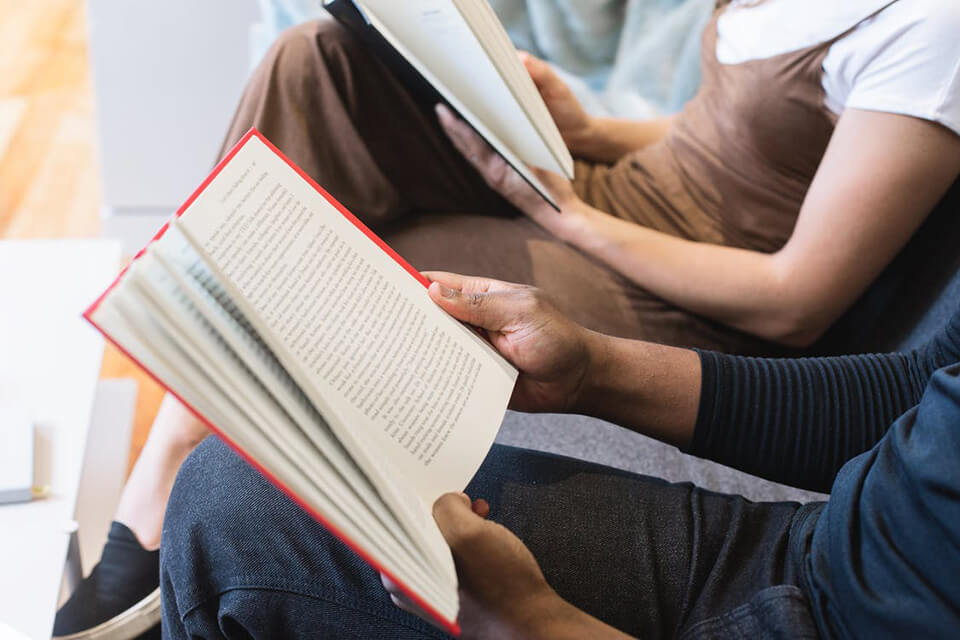 Check a Reliable Moving Company App and Book Your Relocation
There are many challenges and issues in the relocation industry and you shouldn't be surprised if you hear there are relocation scams. Luckily, our app for moving will give you the possibility to find trustworthy companies and movers with the services that will make your move a breeze. Use our moving app and find the best services for your relocation.