← Back to all posts
How to Pack Pots and Pans - Packing the Kitchen When Moving
The average size of today's kitchens takes up around 15% of the overall square footage of the house. And this means only one thing - there are too many places to store hundreds of utensils and kitchenware. When it comes to relocations, knowing how to pack pots and pans and all other dishes the right way is the best strategy to handle the relocation of the cooking area. Here is what you need to know when it comes to packing pots and pans.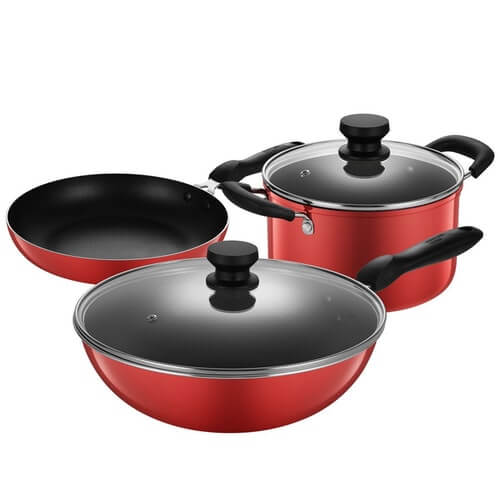 What Is the First Preparatory Step When

Packing Pots and Pans for Moving?
Packaging kitchen items does not differ much from boxing up all other household pieces. Creating a final packing list is a must if you want to be sure you'll take everything, and this means you'll have to deal with sorting it out first. Whether you want to package fragile items and learn all the techniques on how to pack glasses or need the best advice for packing plates, the very first step of organizing your move is to take all the stuff out of the cabinets and sort out which dishes to pack.
Decide if You Need Everything and if There Are Items You Can Get Rid Of
Since one of the most effective ways to organize packing to move is to minimize the number of household items, downsizing for a move and deciding on what to keep and what to get rid of will be one of the first tasks on your relocation to-do list. This is especially important to do if you're relocating from a house to an apartment, which means you'll have less storage space and should use it smartly.
The same method can be applied when it comes to cookware. Getting all the kitchenware of this kind out of the cabinets and deciding whether to add them to the new apartment checklist is definitely the first step of boxing them up. So, how do you determine if they are worth taking to the new home?
The
Telltale
Signs that You Shouldn't Include Kitchenware on the List
No matter if your kitchenware is made of stainless steel, teflon, or any other material that grants longevity and high quality, after a couple of years of active use, at some point they will start showing their age. Browning and rusting, warping, discoloration, or scratches are the consequences of cooking, and no matter how well you take care of them, small damage is simply expectable.
The reason why you should get rid of old cookware is that in such conditions, it could negatively affect your health. Namely, items made of teflon, which is a chemical-coating type of product, when damaged, can have a cancerogenic effect. So, the moment you notice signs of wear and tear on an item, it is time to replace it, since the food you are preparing in it might not be safe for consumption. This also means that an item like this shouldn't take a place on the list, and here is how you can dispose of it safely.
Eco-Friendly Ways to Dispose of Unusable Cookware
Since old cookware can't be used safely, the best solution is to find a way to recycle them. Unfortunately, there is no universally accepted rule on how to recycle cookware since many contain chemical coating and plastic that can't be recycled at all. Knowing what material a cookware set you own is made of is the essential detail when searching for ways to dispose of it.
Since the recycling system in the U.S. is localized, before you go to some of the recycling centers or scrap metal facilities, make sure to check what kind of waste they accept. Depending on the state where you live, there might be a way to recycle old cookware safely. As specialists from Natural Resources Defence Council suggest, another possible solution is that the manufacturer accepts used products in return for an additional discount when buying another set.
Some places whose recycling agencies accept worn-out cookware and remove coatings are New York City and Maryland's Montgomery County. If you live outside of these places, approaching local metal dealers or contacting TerraCycle, an organization specialized in reusing hard-to-recycle materials are definitely solutions to consider.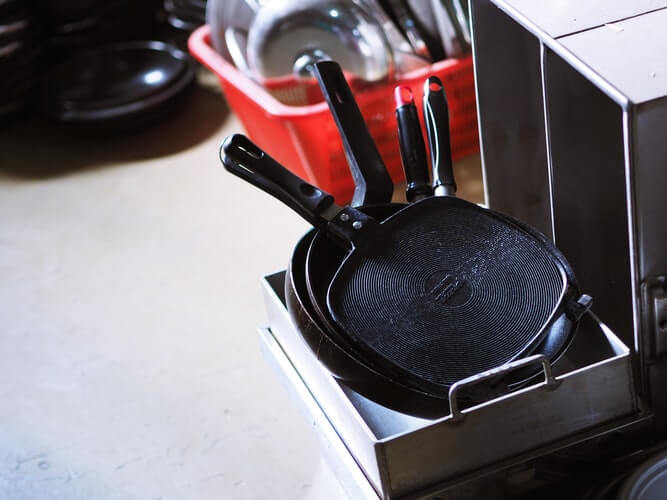 Another Essential Step Before Boxing up Cookware Is to Clean It
A detail to add to your moveout cleaning checklist should definitely be the cleaning of cookware. If kitchenware is not properly cleaned and there are still traces of grease, you run the risk of damaging the box tearing the cardboard bottom, which can cause further damage. To avoid this relocation mistake, the best solution is to clean everything in detail using nonabrasive scrubbers, specialized cleaning products, baking soda, and vinegar to remove even the tiniest traces of grease.
Another important detail is that all the utensils should be perfectly dry before you put them in boxes since any presence of moisture can damage the cardboard, so don't leave these to pack when relocating in a hurry at the last minute. Even if you're planning a last-minute move, don't forget to tackle this task on time.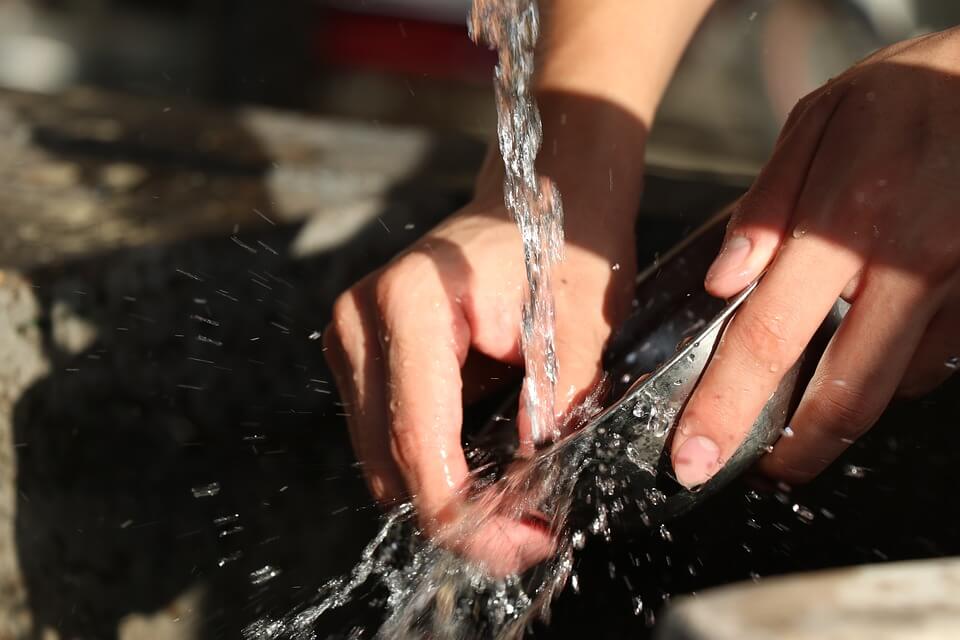 How to Pack Pots and Pans for Moving?
Here Are the Best Techniques
Knowing some useful relocation hacks and techniques for boxing up cookware will definitely help you accelerate the process and move efficiently. Here is everything you need to know when it comes to answering the question: How do you pack pots and pans to move and have all cooking essentials ready to prepare the same delicious dishes in your new home!
Categorize Cookware by Size and Type Before You Start to Pack for Moving
Those delicious cooked meals require different types of cookware, and there can be plenty of them, especially if you like to cook and try out different cuisines. Stockpots, frying pans, quart sauté pans, saucepans, and all other types need to be sorted into proper categories.
Since you won't be able to put a bunch of pieces in one box, categorizing them by size and type will be the best technique to handle them all.
Get Necessary Supplies and Consider Eco-Friendly Options to Wrap Cooking Items
After the sorting, cleaning, and categorizing is done, the very next step is to get all the necessary supplies for boxing them up and protecting them from any potential damage. Here are the essential materials you should have:
● Packing paper,
● Duct tape,
● Bubble wrap,
● Sturdy cardboard boxes,
● Foam peanuts,
● Labels.
Another great relocation tip to follow is to try to get some eco-friendly materials. This will provide you with a substitute for all the plastic-based materials in the form of sustainable options that are not so harmful to the environment. Although this could somewhat burden the relocation budget, it's worth it because small steps like these bring big changes.
Don't Use Already-Used Cardboard Boxes or Overfill Them
If you're trying to save up, you might be considering using already used boxes. However, these can often be flimsy and easily damaged. Most kitchenware is pretty heavy, so putting too many things in one box is definitely not a good idea. The maximum weight a sturdy carton can sustain is around 34 lbs – 45 lbs. If some of them are heavier, make sure to consult the moving company on how to label it so the movers will know what to expect when lifting them and avoid any potential injuries.
If you're wondering how many items can fit into one box, be prepared not to put more than three cooking tools together and get the right number of boxes accordingly.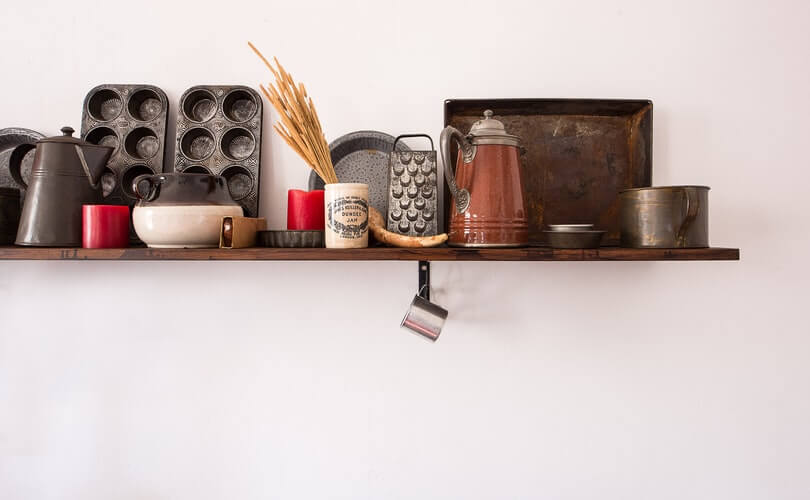 How Do You Package Pots
- A Practical Guide
Now that all the preparatory steps are finished, the next step is to actually box up all the cookware. No matter what material your cookware is made of, the method is the same.
Step #1: Protect the Box Using Paper
Cushioning the boxes with extra layers of paper is a mandatory step when boxing up cooking utensils. No matter if all of them will be wrapped, it is still necessary to put this additional layer to minimize vibrations during transport and the risk of any potential damage. If you don't want to spend extra money on buying paper, you can always go for alternative materials like newspapers or old magazines.
Step #2: Wrap Each Piece Separately, Fill All the Gaps, and Use Packing Materials Generously
Each piece needs to be packed individually, so make sure to wrap it properly if you want to avoid scratches, dents, or similar damage. For this purpose, you can use paper or bubbles. Whatever you choose, don't skimp on it and protect all the utensils with a minimum of two layers.
Another important thing to remember once everything has been packed is to fill all the gaps. Crumpled papers, foam peanuts, or even kitchen rags and towels can serve this purpose. Whatever you choose, ensure that everything is packed tightly and there won't be any space left for movement during the transport.
Step #3: Remember to Remove Glass Lids!
One of the most common dilemmas when boxing up kitchenware is whether to remove the lids. Although bundling lids together with pots is an acceptable technique if both of them are metal, when it comes to glass lids, a general recommendation is to remove them and pack them separately since the glass is breakable.
The best solution to protect glass lids is to cushion them with bubbles, papers, or towels. This is the only way they can be delivered whole to your new home.
Another Essential Tip -

Is It OK to Stack Pots and Pans?
Many people believe that the most effective way to box up all cookware is to put items into one another. In principle, this is correct. However, remember that you shouldn't overfill the carton and make it too heavy.
The answer to the initial question is - yes, it's okay to stack cookware items as long as you place a protective layer between them. Still, this is not a guarantee they will get undamaged to your new home, so think twice about whether you really have to do it.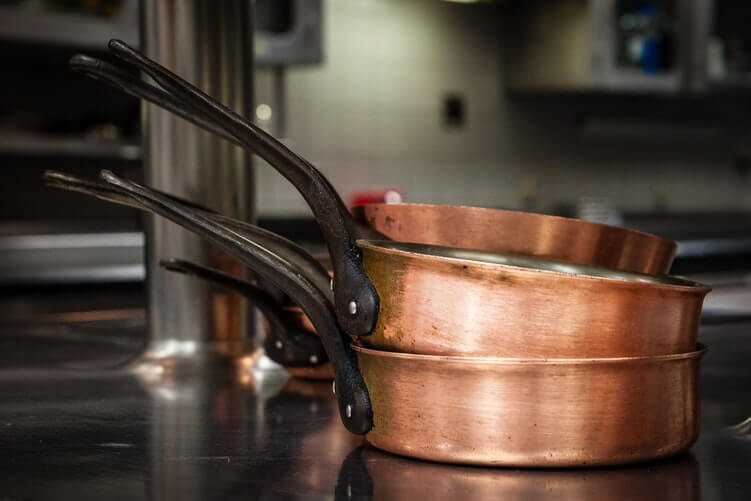 Want to Speed Up the Process? Find the Right Moving Company Using the Mod24 Moving App
If you want to speed up the process and find reliable movers quickly, then explore all the Mod24 features. It is the first app to compare moving companies. Using this moving company app, you'll be able to learn how much movers cost, easily compare quotes, get rates, and book the relocation in a few simple clicks.
Why is this app for moving so important? Since one of the greatest relocating industry challenges and issues is dealing with relocation scams, the Mod24 platform provides direct contact only to reliable and trustworthy moving companies that are fully licensed and registered. This way, all customers are completely protected from any fraud, and a stress-free relocation is guaranteed.