Packing up a home is all fun and games until it's time to deal with the expensive, fragile things. Porcelain, crystal, and ceramics are beautiful but tricky when it comes to relocating. That's where we come in. Let us teach you how to pack china for moving so that you can stop worrying whether they'll live long enough to see your new home. We have the tips and tricks to ensure your possessions will have a long and prosperous life.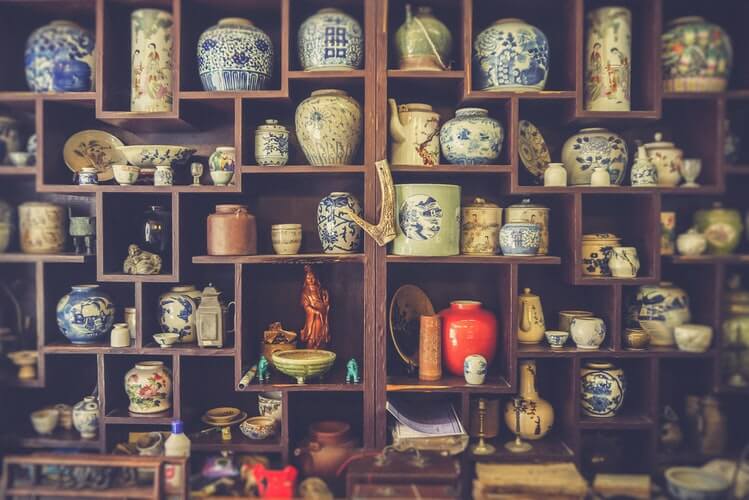 Why Does Chinaware Require So Much Attention?
The main problem with chinaware is that it's beautiful yet too delicate at the same time. Besides, there are so many different objects that fall into that category. And while some of the things in your inventory are breakable and tiny, others can be massive, heavy, and of irregular shapes. The main thing they all have in common, unfortunately, is how easily they can get broken on account of the materials they are made of.
On the other hand, many of these objects have sentimental value, as they might be a part of an heirloom or are expensive in the true sense of the word. Its value - whether it's a personal or a material one, combined with its fragility, makes up for a tricky combination when it comes to packing. Chinaware is super susceptible to breaking during transport or in storage, of course, if you don't protect it properly. That's why we are here to tell you all the tips you need to know about dealing with chinaware before the big move.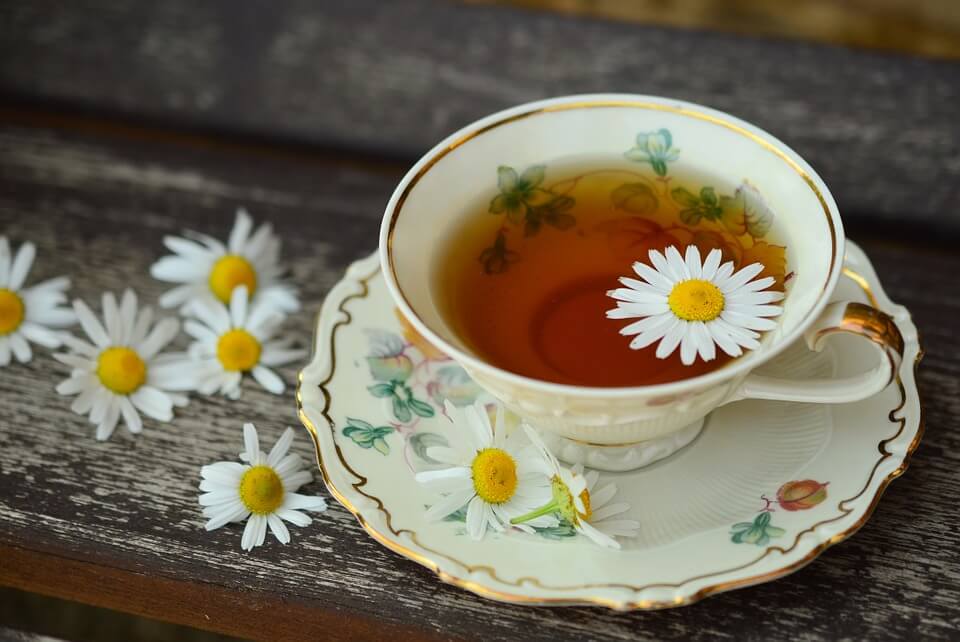 You'll Want to Start by Getting

Packing Materials for China Dishes
The boxing-up process is bound to start with acquiring the required protective equipment. As the main issue with your beautiful dishes and decorations is their fragility, adequate materials are going to be the primary way to battle it. So get your relocation budget ready, because you'll want to pay for the following:
● Containers of smaller sizes and china packing boxes - You'll want to have containers that will protect your fragile belongings in the best way possible. This means you should know what you are packaging and acquire boxes to match. Try to find special containers with partitions to ensure your belongings are protected.
● Paper, bubble wrap, foam peanuts, and other cushioning materials - These cushioning materials are perfect for filling up those little spaces that always remain empty in containers. They will ensure nothing moves and everything stays in place.
● High-quality scotch tape - When your containers are filled up, seal them with high-quality tape. Look for the tape that has ''Fragile'' written on it so that it's clear what kind of content is inside.
● Markers in eye-catching colors - In case your tape doesn't have labels, markers will be required to label your cardboard. Buy black ones or other colors that pop out.
Try to Avoid Alternative Materials for

Packing China
While there are many alternatives that can help you save money while you move, there is a reason why professional materials are just that - professional. If you were boxing up plates as normal, we would tell you all these great tips, such as not to buy new supplies and to reuse boxes and take old newspapers instead of packaging paper. However, when it comes to dealing with such breakable items, we strongly recommend you splurge. New quality materials will ensure you don't accidentally downsize for a move by breaking your precious items. If the fragile dishes on your packing list are not something you want to get rid of when relocating, invest in materials that will ensure their safety.
If you really want to go the alternative route, a good way to do that when dealing with chinaware is to use cotton items like towels, rags, and old shirts to pad the bottom of the carton. Cotton is a great material to cushion the blow of a fall of any object you own, delicate or not.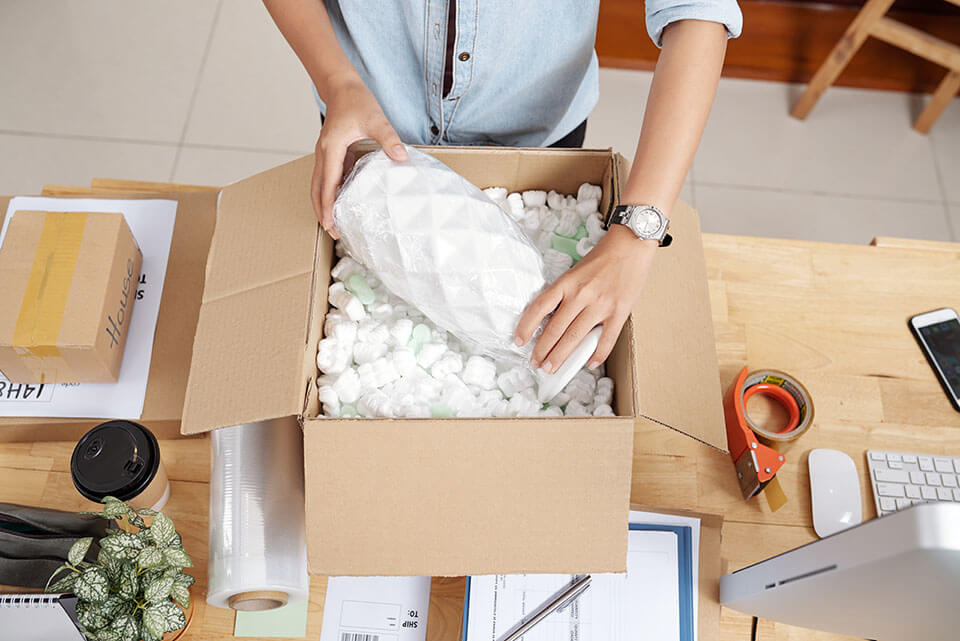 What Is the Best Way to Pack Fine China for Moving
?
If you wish to move efficiently (i.e., without your items breaking), now is the time to stop boxing up to move in a hurry. While many things regarding the way you organize your move have shortcuts and easy solutions, with chinaware, nothing will work except for calmness and patience. The task itself is neither hard nor complicated, but it requires a steady hand that anxiety about relocation will surely shake. So leave the thoughts about last-minute relocation aside, and let's figure out the answer to the question: How do you pack china and crystal for a move?
The Right Way to Begin - Put the Chinaware on a Clean Surface and Dusting It Off
Since chinaware is largely decorative, we presume that you'll have to box up a few items of irregular shapes. So in order to get a sense of what you're dealing with, take out all your breakables on a clean flat surface. You want to know how many objects you have to deal with and which ones you'll be able to combine inside of one carton. Once you have this figured out, you're all set to move to the next step.
First, you'll want to wipe it off, but don't stress - you don't need much from your moveout cleaning checklist. Just take a damp kitchen cloth and clean each item of any remaining dust. Next, figure out which items are to go in which containers, but don't start boxing them up just yet - first, you'll have to prepare them.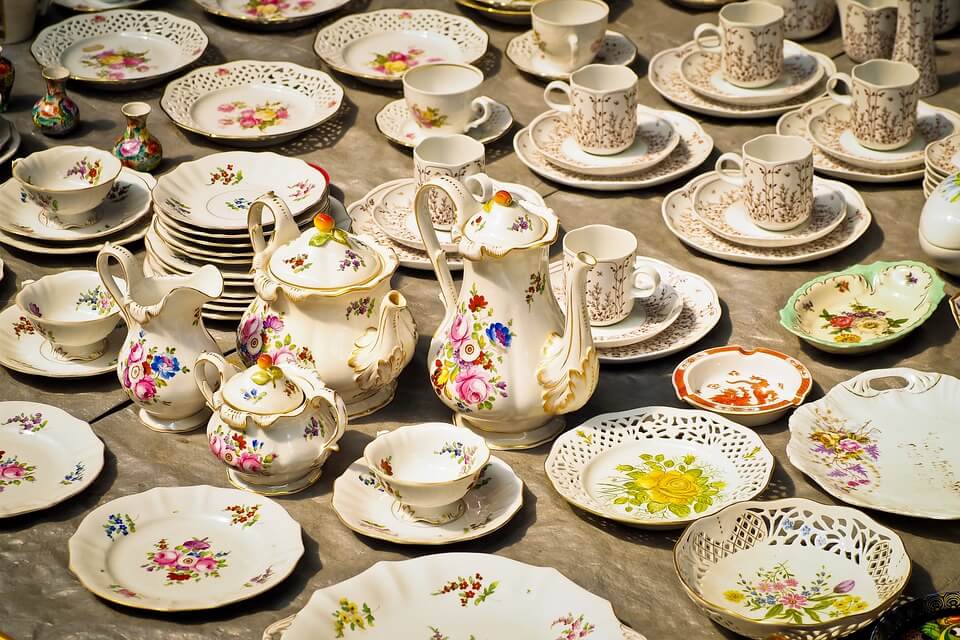 The

Best Way to Pack China

Is By Ensuring It's Properly Wrapped Up
You won't need many moving hacks here just to figure out the logic of properly wrapping up breakables. Now that you have all your items on a flat surface, all you have to do is secure each one. Begin doing so with cups and glassware first.

So, how do you pack a china dish for moving? Begin by placing a sheet of paper on the surface of your choice. Next, take a glass and put it on its side. Start gently rolling it over the sheets until you've reached the other edge. Take the remaining ends of the sheets and tuck them inside, and then fill the rest up with foam peanuts. Add an extra layer of bubble wrap and secure everything with a tie or sticky tape.
What Is the Best Way to Pack Plates for Moving
?
When it comes to wrapping up plates and bowls, the logic is pretty simple and similar. You'll want to put a plate on a sheet of paper and then wrap it till its ends meet in the middle. Then, use scotch tape to make sure they stay there. If you are dealing with expensive plates and bowls, put a few foam peanuts in the bowl before you wrap it up. Later on, just add a layer of bubble wrapping, and voila - you're good to go.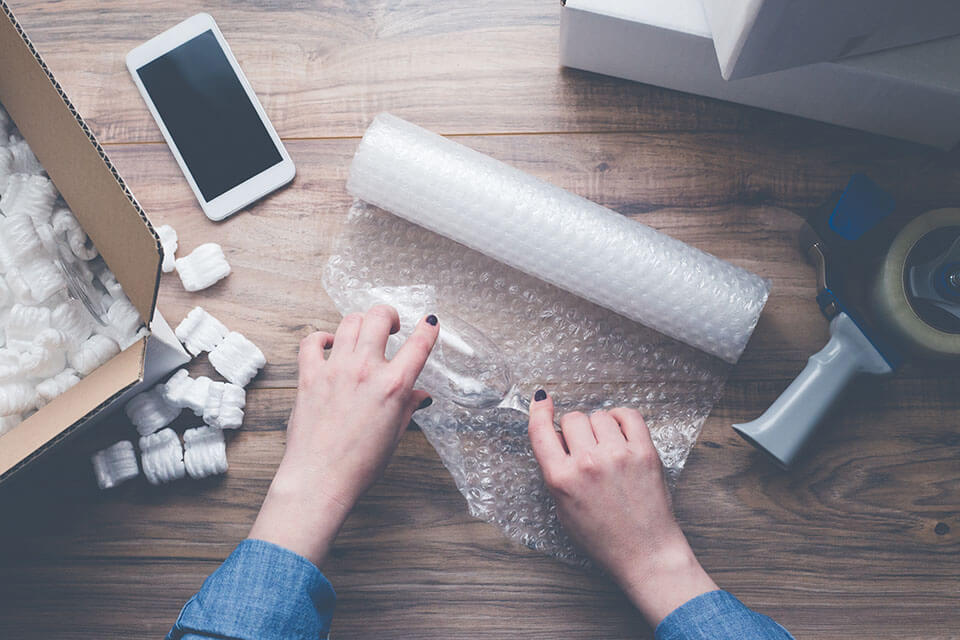 How to Fill

Moving Boxes for Fine China

?
Now that you properly wrapped all your precious chinaware, it is time to put it into boxes. You can't get to packing without adequate preparation of the containers, though. They'll have to be properly padded with cushioning materials. We recommend putting a layer of crumpled paper at the bottom of the container. You can even use towels, kitchen rags, or t-shirts you wear around the home as padding. Cotton materials will also work nicely.
When you actually get to the putting of objects into boxes, it's important to start with the heavier stuff. If you are placing multiple things in one carton, it's crucial that the bottom layer is made up of the heaviest things and then place the lighter ones on top. If you are dealing with tiny breakables like teacups and small decorative objects, put these in specialized containers and ensure there is at least one layer of protection between them.
Don't Forget to Label Everything Properly
Once your box is filled up, close it and tape it up. After that, all you have to do is label the container. Make sure to write the following three main things on three sides of each carton:
● Name of the room the carton is meant for - You want the movers to place the stuff in the appropriate rooms. If you keep most of your chinaware in the kitchen, write ''kitchen'' in large letters. Separate your objects into cartons according to the rooms they are to end up in.
● The fragility of the content - Write ''Breakable'', ''Fragile'' or ''Top load only'' so that the movers know how to load these containers in their truck and to generally be gentle while handling them.
● The content in short bullet points - If you want to help yourself once you get to the unpacking phase, don't skip this step. Although it's not a crucial one, it will make your life much easier when the boxes are unloaded. You'll know exactly which containers have your essentials and which ones can wait in the corner until you're done with the heavy lifting.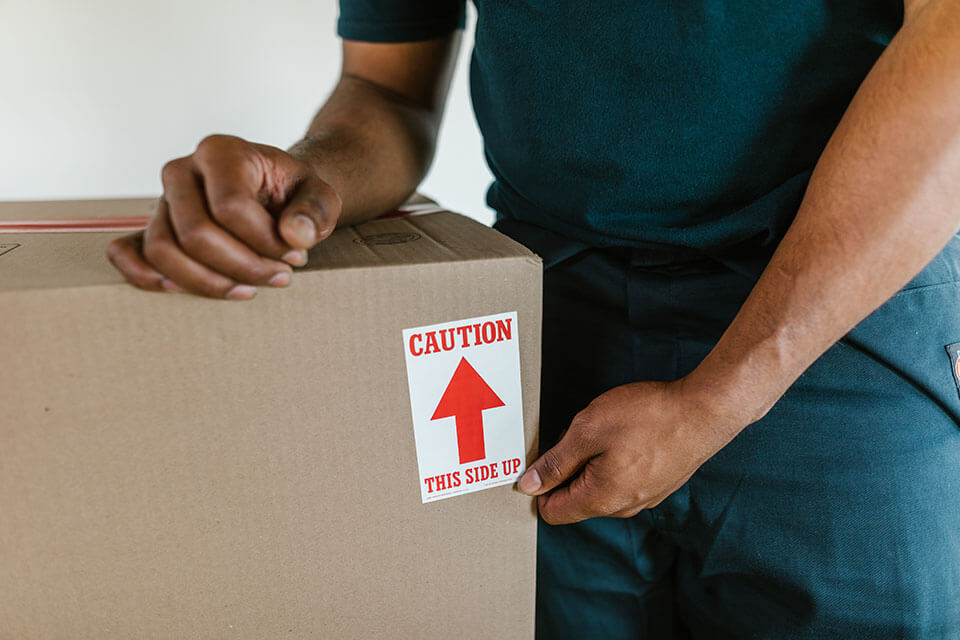 How to Pack China for Moving
? With the Help of Professional Movers That You'll Find Through Our Moving App
If you don't want to spend time and money on boxing up chinaware, we completely get you. After all, there is a reason relocation companies exist - and it's to help you have a stress-free relocation experience. And if you're unsure how much movers cost or where to find ones that won't play a relocation scam on you, we are here to help you choose a relocation company.
The Mod24 features of our moving company app are meant to assist people in avoiding any relocation industry challenges and issues, such as getting scams or being overcharged. Our app for moving scans and analyzes relocation statistics and trends to find the best movers in your area suited to your needs. You don't have to worry about anything, as we do all the research for you.
After you download the Mod24 app, all you have to do is create an account, fill in the information about your upcoming move, and the app to compare moving companies does the rest. You'll get to look at prices, relocation and storage services, and reviews to get to the right company for you. If you need any further info or have questions for us, feel free to contact us. We'll respond in the shortest possible time span!