← Back to all posts
Downsizing Tips and Tricks for Seniors: How to Simplify Your Home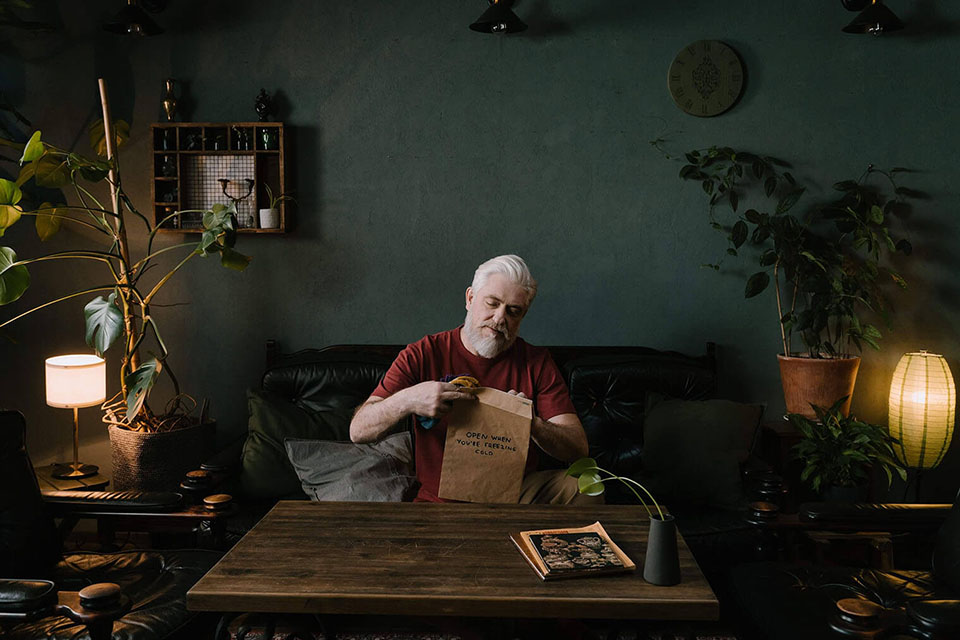 Transitioning to a smaller home in retirement can be a daunting task. It's difficult to part with belongings that hold sentimental value or downsizing items that have been accumulated over a lifetime. However, downsizing can also be liberating and freeing. It's a chance to declutter and simplify your life. In this article, Mod24 explores some of the best tips and advice for seniors on downsizing, making the process as painless as possible!

Use Helpful Technology
Are you moving into a new home and need to make some changes? Don't worry. With the help of some fantastic apps, you can instantly connect with professional contractors who can make the improvements you require. No more searching through endless results on Google or asking friends for recommendations. Simply check out helpful apps that can quickly connect you with licensed professionals. From plumbers to interior designers, whatever your needs may be, these apps have got you covered. So why wait? Reach out to licensed service technicians and make your new home perfect in no time.
Downsize Your Wardrobe
The closet is one of the most challenging areas to downsize, but it's also where a lot of clutter lies. Go through your wardrobe piece by piece and get rid of anything that you haven't worn in a year. If you're worried about parting with clothes, start by selling them online or at a consignment store. Clothes that are in good condition can be donated as well. By downsizing your wardrobe, you free up valuable closet space in your new home.
Get Rid of Your Ironing Board
Ironing boards take up a lot of space, and there are alternatives to using them. Steamers are a great time saver and take up minimal space. Ironing mats can also be an excellent substitute if you have a table or countertop. Many viable ironing board alternatives will help you save space and simplify your life.
Donate Unused Items
It's common to accumulate many, many things over time. When downsizing, you likely won't have the luxury of taking everything with you. Rather than throwing items away, AARP recommends donating them to charity centers. Not only do you get to declutter your home, but you also give back to someone in need. This can be incredibly satisfying and helps your community. What makes the donation even more satisfying is knowing that your items will be genuinely appreciated by someone else.
Save Important Documents Digitally
Seniors have accumulated many vital documents over their lifetime, but these documents take up space. Rather than taking up an entire drawer with paper copies, scan your documents and convert them to PDFs. Once your records are in digital form, you can start by combining multiple files without hassle. Then you're able to store them on a hard drive and access them whenever you need them. This process will significantly reduce your clutter and free up valuable space in your new home.
Ask Family About Keepsakes
It can be challenging to part with sentimental items, but it's essential to focus on what's essential. When downsizing, Uncluttered suggests asking family members if they'd like to keep any of your keepsakes. It's satisfying to know that cherished items won't be wasted while also freeing up space in your new home.
Use Storage Wisely
An essential part of downsizing is efficient storage. It's essential to have enough storage space, but it's equally important to utilize that storage effectively. Good storage requires planning and organization. Use shelves and hooks to maximize your storage and avoid clutter.
Find the Right Movers
A reputable and reliable moving company can make the difference between a smooth, stress-free transition and a chaotic, nerve-wracking ordeal. The right company will not only handle your possessions with care but also provide accurate estimates, adhere to schedules, and offer insurance options to safeguard your belongings. Moreover, they'll have experienced and courteous staff, well-maintained equipment, and a track record of customer satisfaction. Reach out to Mod24 today!
While downsizing can seem overwhelming, it doesn't have to be a source of stress. By applying the recommendations and guidance provided above, you can streamline your living environment and simplify your life. Keep in mind that downsizing presents a chance to embark on a new chapter and embrace change. With a positive attitude and an efficient strategy, you can transition into a smaller home with ease!
Amy Collett
Mod24 helps you compare moving companies in your city and book with the best rate. Connect with us today to learn more! (877) 861-8377