Packing plates for moving can feel overwhelming before we even start doing it. The fact that they're some of the most fragile items in our home inventory continuously makes us wonder how to pack plates for moving safely and if it's even possible. We can tell you that it is, but it requires following five easy steps.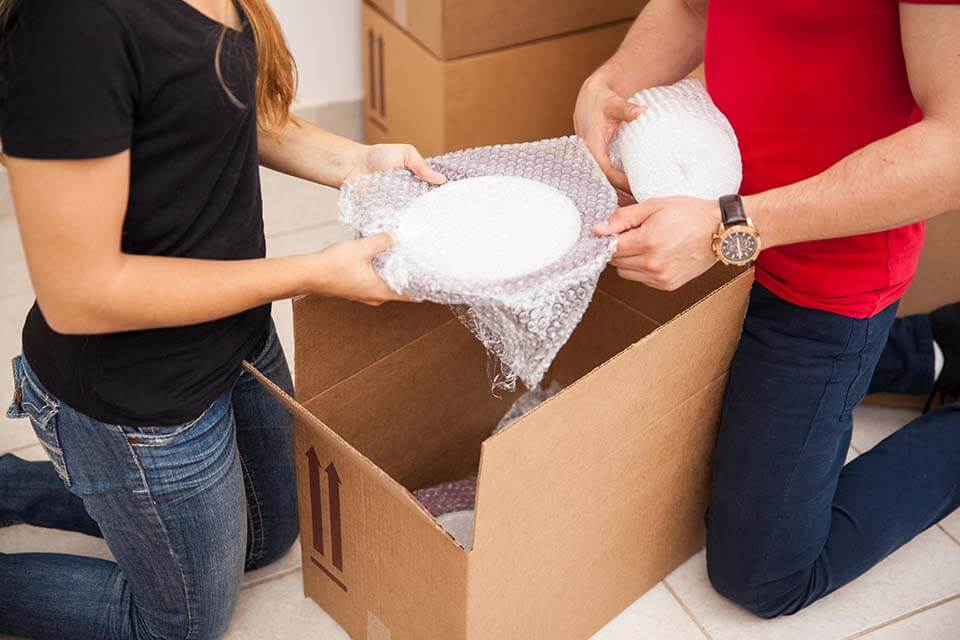 Step #1 - Create an Inventory of All Your Dishes
Making an inventory of all your kitchenware counts as the first step because it's the most important relocation tip. Why does this matter? Knowing exactly how many bowls, cups, and glasses there are determines the amount of materials you'll need. Additionally, this creates the perfect opportunity to declutter, which helps prioritize and create a more efficient packing list.
In case you'd rather leave some dishes behind, don't simply throw them away. Organize a garage sale as an additional way to save money to move or donate the rest of the stuff to a charity that'll need them more than you currently do. Decluttering like this helps the community, and it's a great way to downsize for a move, whether for relocating to a smaller space or simply want less stuff in the new house.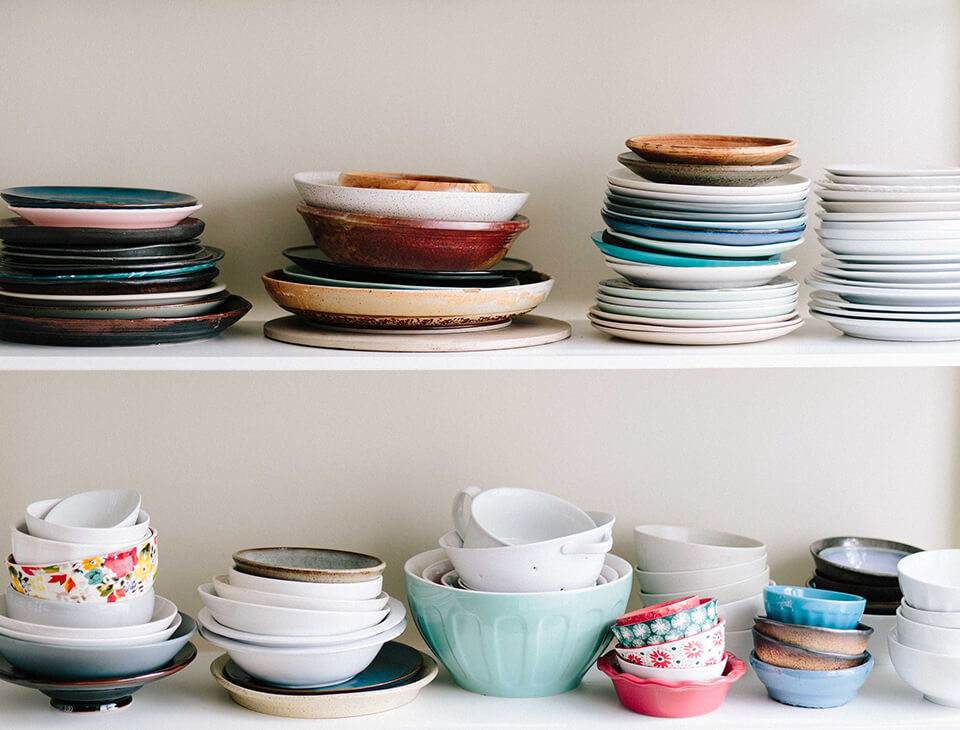 Step #2 - Buy or Find Packing Supplies
The good news is that you can both buy and find packaging materials. Buying supplies may seem a lot easier because they're sold everywhere, but taking a day to look around the house for newspapers, boxes, old t-shirts, rags, and pillowcases can save you a lot of money. If you'd instead get new materials (or simply don't have a choice), you'll still be able to find cheap relocation essentials online and in stores alike.
A great way to get free shipping boxes is to visit the local supermarket, restaurant, or wine shop and ask them to give you as many as they can. Any of these places likely have loads of empty cardboard boxes just waiting to be repurposed. If you have extra cardboard, another great way to package and relocate efficiently is to create dividers and put them between each wrapped plate inside the box.
Other essentials include duct tape and scissors or a boxcutter, some of the basic stuff everyone has at home. Don't try to organize your move without thinking about these materials, too. Having a boxcutter around is excellent for opening packages and cutting duct tape, but it'll also be handy if you have to cut out extra materials. Doing this will make the containers lighter.
How Do You Pack Dishes Without Papers
?
Tips for Packing With the Items You Have at Home
One of the more popular relocation hacks is using cotton materials and paper from home to wrap breakable things, and it's easiest to do with dinnerware and a little more complicated with smaller things like glasses. While it may have been a while since you've seen a fresh print of newspaper, we're sure you have more than enough old t-shirts and other cotton things, such as pillowcases and kitchen rags.
Say you're using t-shirts for wrapping every dish. Ensure to protect and cover them individually, on both sides, so that the shirt protects the entire surface of the plate. If you have a very large t-shirt and smaller platters, you can bundle them together, but again, don't use more than four at once to avoid breaking.
There's another excellent way to handle kitchenware with unlikely materials from home safely. Putting a disposable paper plate between each dish and then wrapping them together is one of the brilliant ways to use birthday and barbecue paper plates that have been sitting in the pantry. The same goes for separating items with unused coffee filters.
How Do You Pack Dishes for Moving With Bubble Wrap
?
If there is nothing you want to get rid of when relocating, but you don't have enough wrapping materials, visit department stores or search online for packing paper and potentially some bubble wrap. Moving companies tend to utilize these two materials when packaging anything, and they'd recommend using them, too.
Bubble wrap can turn out to be a bit bulky, but you can bundle more than one plate within it and still have them well protected and safe from breaking. The bubbles have air inside, making them ideal to cushion the fall for every piece of kitchenware. It's perfect if you have to pack to move in a hurry and avoid the sometimes inevitable relocation anxiety.
Something to consider when using bubble wrap, apart from it being bulkier than other wrapping materials, is that it's plastic and therefore impossible to recycle. However, safe-keeping some leftovers from relocation might come in handy one day. Another thing to consider is the price. This material tends to be slightly more expensive than others, and if there's a lot of stuff to be packed, it may not pay off.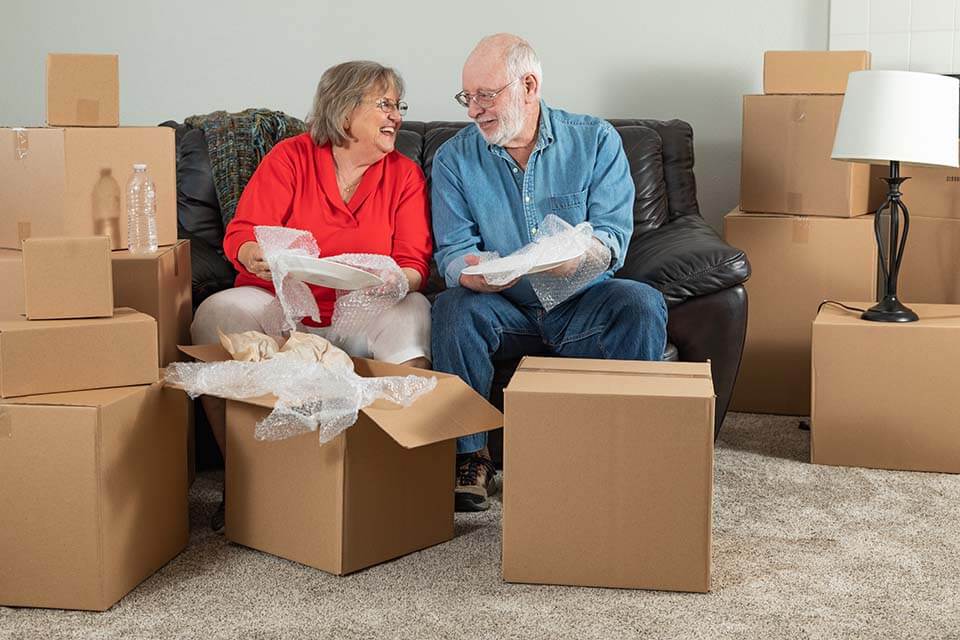 Step #3 - How to Pack Plates for Moving Without Breaking Them
You can stack the kitchenware vertically or horizontally in the box but try not to stack more than four things at once. Making the package too heavy can result in breaking. However, if you stack too few, the contents will have enough free space to move around and get broken.
One more vital thing to remember is to add padding to the bottom of the container before putting anything inside. This ensures that the cargo stays safe during transport. Add padding on top, too, to create a sort of protective bubble around the fragile stuff. Because there are so many ways things could go wrong, be sure to organize packing for a move and check all options on how to pack plates for shipping before choosing the best one.
The
Best Way to Pack Plates
is to Stack Them Vertically
As the title says, stacking vertically always turns out to be the best method for handling breakable stuff. Each plate you put in will sustain far less damage by falling on its side than when falling flat down. Vertical stacking also provides more balance inside the box. If you're relocating with pets, for example, and they start running around the packed cartons, the kitchenware will stay protected. That's a pretty great hack for a stress-free move.
If it feels safer to stack every dish horizontally into the container, it's important to be sure they're well wrapped and the bottom is padded with enough materials. Stacking kitchenware like this makes it harder to see how much can fit inside the box, which can lead to overloading the container. Even professional movers would recommend vertical stacking.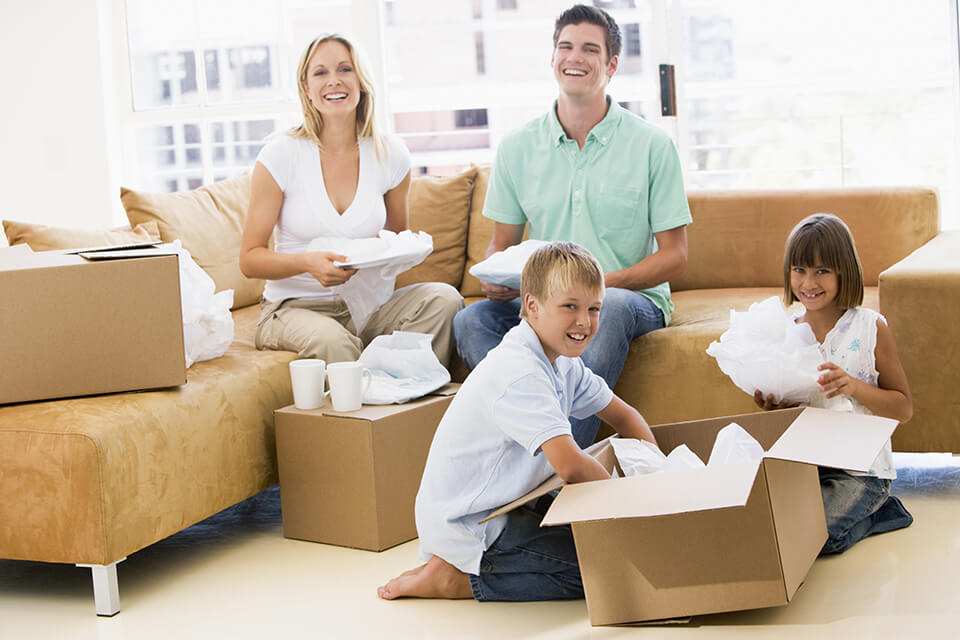 Step #4 - Seal and Label the Packages Well
As mentioned before, one of the essential things to have while boxing up is duct tape. If you can, find a tape dispenser for it, too, as everything will be way easier with it. If there's no dispenser, scissors will work just as well. Tape isn't used only for sealing but also for securing the containers' bottoms both on the inside and outside. This is a foolproof way to avoid broken belongings.
Sealing containers and labeling them are technically two steps, but they go together. Right after closing a box, there needs to be some sort of marking on it that identifies the contents. In other words, you need markers or pens to label the containers. If you're feeling super creative, make stickers or draw pictures of the contents. Just be sure it's recognizable, which means reserving your inner Picasso for another opportunity.
Aside from labeling the containers with a list of the contents, emphasize if the stuff inside is breakable and needs to be handled with care. That'll help you while unpacking, too. This is a step you simply can't go without.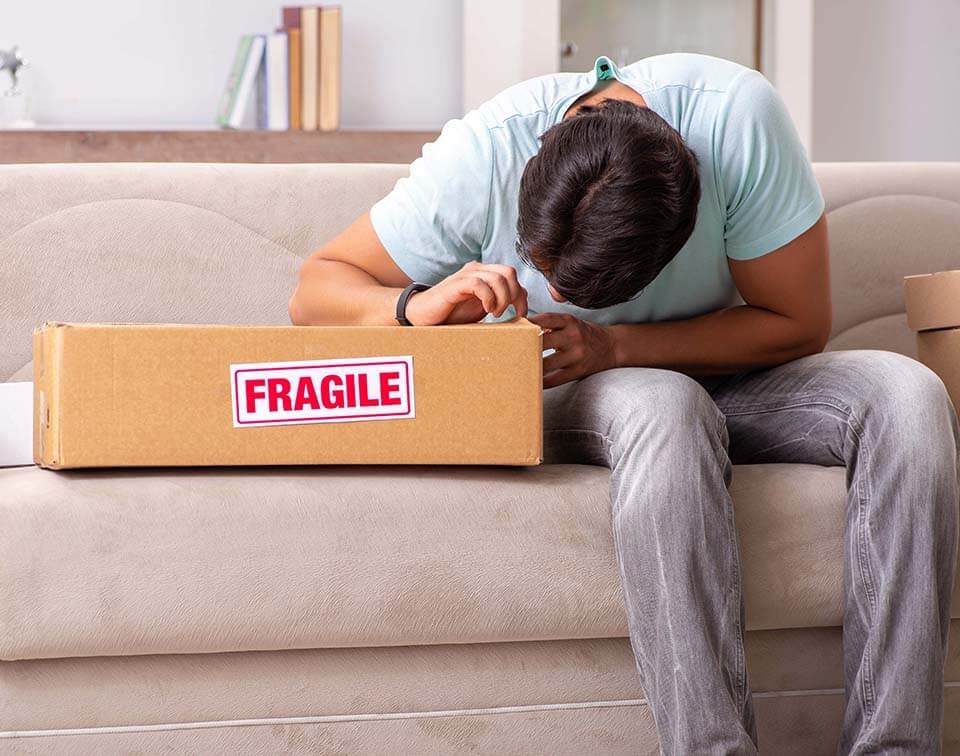 Step #5 - Load the Containers Into the Relocation Truck Properly
When the time comes to put stuff into the transportation truck, the best place to start is to load large items like furniture and appliances. They normally go to the front of the truck first and are the last to be taken out. All the other cargo, including the boxes with the smaller stuff, should be placed last at the back of the truck. This way, no matter where you've decided to live - an apartment or a house - unloading the vehicle will be much smoother.
There's a way to arrange containers so nothing gets damaged. Ensure that the larger ones sit together with the smaller ones to balance out the weight between them. Put containers with breakable stuff on top of others and in tighter, more secure areas of the truck. By having all of the smaller and delicate items ready to go out of the truck first, you can tick them off the new apartment checklist as soon as you arrive.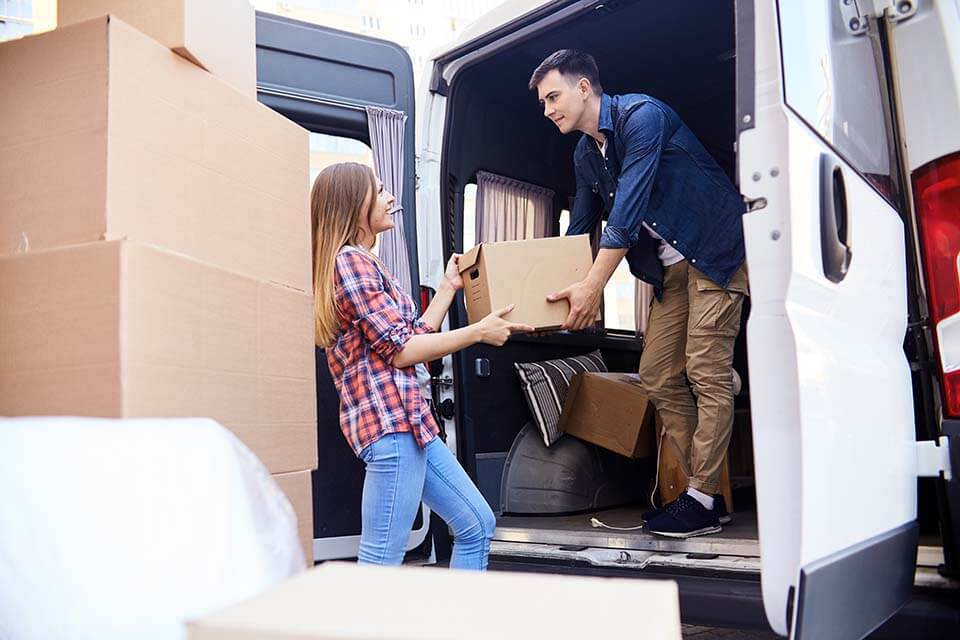 What Should You Not Pack When Moving
?
Tips on What to Avoid and Other Relocation Options
There are tips on what not to bring when relocating, but we'll mention just the essentials. Firstly, don't package any already broken kitchenware. These things pose a threat of getting injured, not to mention damaging other belongings. Secondly, don't take any household cleaners, especially not into the transportation truck. They could cause fires and fumes if they get mixed up at the back of the vehicle, and the same goes for lighter fluids, fertilizers, and car batteries.
When it comes to things you shouldn't do when packaging cargo, don't bundle breakable stuff in towels. It seems like a great hack, but they're very bulky, and you'd need double the containers with them. It's much better to bring towels separately. Don't forget to protect items and add a layer between each dish, and most of all, don't forget the extra bottom and top padding.
Use a Moving App to Hire a Company
We'd also recommend not relocating on your own. It may seem like a cheaper option, but most of the time, it's not. Relocation mistakes happen too often, and even more so during the first time. You can check out apps that provide tips for choosing a relocation company and get services that will make life and relocation a lot easier. After getting a free quote for the services you need, you'll only have to consider how to tip the movers later on.
A moving company app like Mod24 presents the relocation industry statistics and trends, and you can use it as an app to compare moving companies before deciding which one to hire. Using the service is easy, too, just register on the website and start looking. After reading about the Mod24 features, you can use the contact form if you'd like to ask more questions. Whatever you choose, we hope that your move goes smoothly.