If you're planning on relocating to this region, but you don't want to reside in a crowded and expensive city such as San Francisco, then it's time to check out some of the best places to live in the Bay Area. We did thorough research on all of the top communities and selected the most popular ones.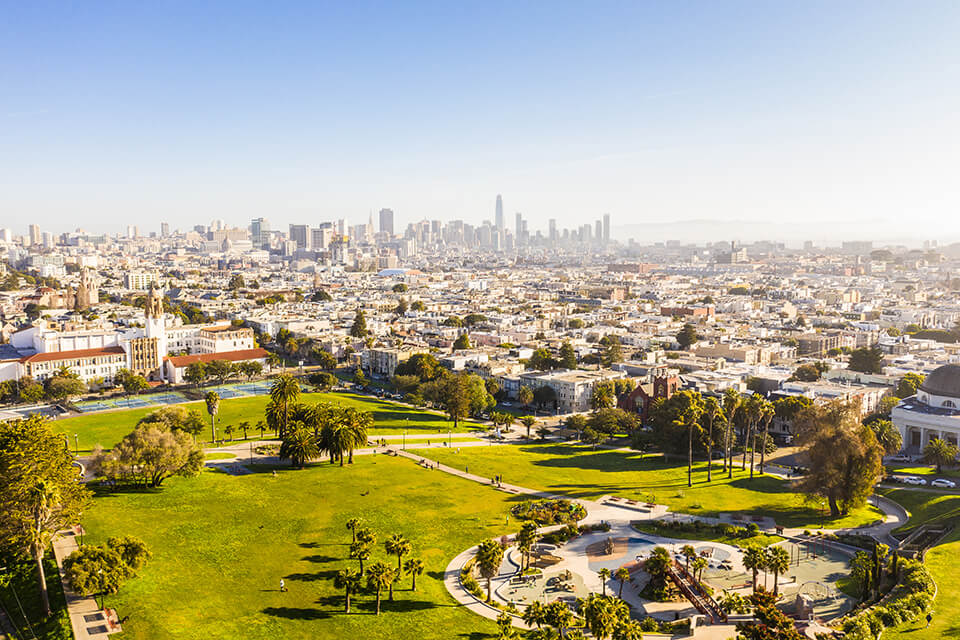 Are you eager to finish your packing list, learn all of the relocation tips, and get professional moving services in the Bay Area? It can be hard to decide where to live since there are so many spots that can be considered the best places to live in the SF Bay Area. If you're wondering what might be the perfect location for you, take a look at this blog before hiring a Bay Area moving company and becoming a resident of this region. Let us help you figure out where you want to reside.

San Francisco Does Offer Amazing Opportunities, but it Also Has the Biggest Cost of Living in the Nation
According to the current data, SF is the most expensive city in the US, and there's a good reason for that. The city's economy and job opportunities have made the housing market that way since some of the biggest and most important tech companies in the world are located here. These corporations also bring a lot of money to the city and state, which provides amazing quality of life.
Researching the living expenses in your future town should be a top priority on your moving to-do list. According to Numbeo, a single person needs $1,200 per month without the rent. For a one-bedroom apartment in the center, you will require around $3,150 for monthly rent. Quite a sum, right? The thing about the high cost of living is that residents here also have some of the highest hourly wages and salaries. An average salary after the tax in SF is $7,800.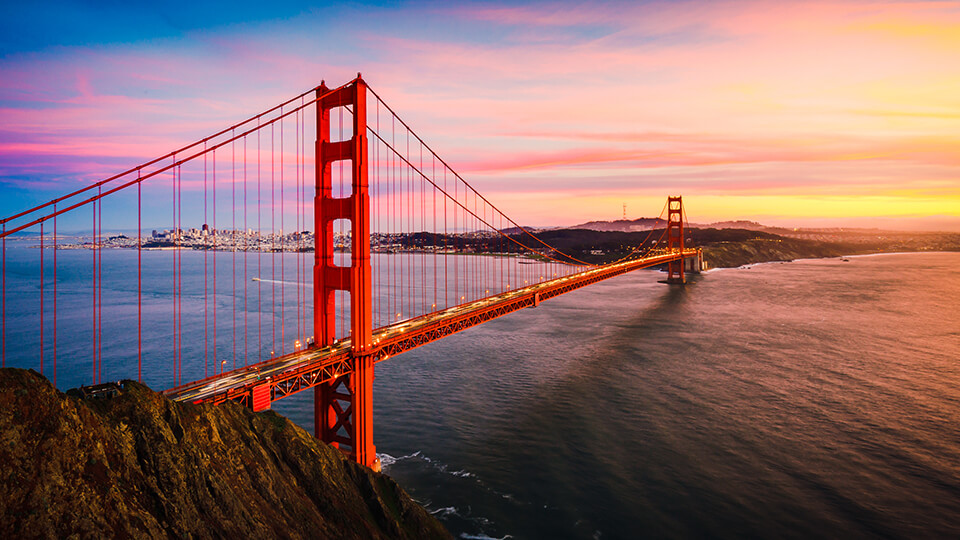 You Can Still Work in SF but Pay Less if You Choose One of the Best Places to Live in the Bay Area
There's a great way to avoid paying an arm and a leg for your rent and groceries and avoid the hustle and bustle of a metropolis. The answer is in finding the perfect spot outside of SF, but still close enough to come work or visit whenever you want. Find the right town in the region that fits your needs - you can pay a lower rent but still enjoy everything that San Francisco has to offer. This way, you will also have more money for the things you need for your first apartment.
How Much Do You Need to Live Comfortably in the Bay Area?
Even though the rest of the region isn't as expensive as SF, it's still one of the country's priciest corners. A big part of your costs will be the taxes because everything is more expensive in California. Still, the amount of money you're going to spend each month largely depends on the suburb or town you choose. The region has nine counties, and the most expensive one is SF. Alameda, Santa Clara, Marin, San Mateo are the pricey ones, while Contra Costa, Napa, Solano, and Sonoma belong to the affordable ones.
Your lifestyle will also have a significant impact. Generally speaking, a single person that rents a relatively modest place, not spending or saving a lot, can have enough money if their annual income is $120,000. If you wish to have a comfortable life, you'll probably have to earn around $200,000. In case you're coming with your family and want to buy a home and send your children to daycare or school, both you and your partner have to earn between $150,000 and $250,000.
Where Is the Most Affordable Place to Live in the Bay Area Near San Francisco?
If your main criterion for finding a new home is affordability, don't worry. There are still some areas that have a fair rental rate. According to the Zumper real estate company, you should consider some of the following options:
● Vallejo - It's the biggest town in Solano County, with an average monthly rent of $1,450 for a one-bedroom apartment.
● San Pablo - Only 20 miles away, this is one of the most affordable San Francisco suburbs. You can expect to pay $1,500 for the rent per month.
● Concord - If you're looking for a spot with many amenities and family-friendly activities but with an inexpensive rental rate, try Concord. For a one-bedroom apartment, you will have to pay around $1,750 per month on average.
Palo Alto Is the Perfect Answer to the Question: Where Should I Live in the Bay Area?
Thinking about calling California movers and coming to this region, but you don't know where exactly to move to? Palo Alto is a location that offers a little bit of everything. It's a great town for life, work, education, and exploring the outdoors. There's a strong sense of community, the residents are very friendly and welcoming, and they genuinely care about the town. If you're planning on starting a local business, you will be able to do it here without a hassle. Lots of attractions, beautiful parks, and a short drive to the beach make Palo Alto even more desirable.
The Safety Level Makes Palo Alto One of the Best Places to Live in the Bay Area
Palo Alto can also be the answer to the question: What is the safest city in the Bay Area? This is a very family-friendly community and a great place for raising a family. There are great schools and excellent teachers, so if you're relocating with kids, this neighborhood might be an amazing choice.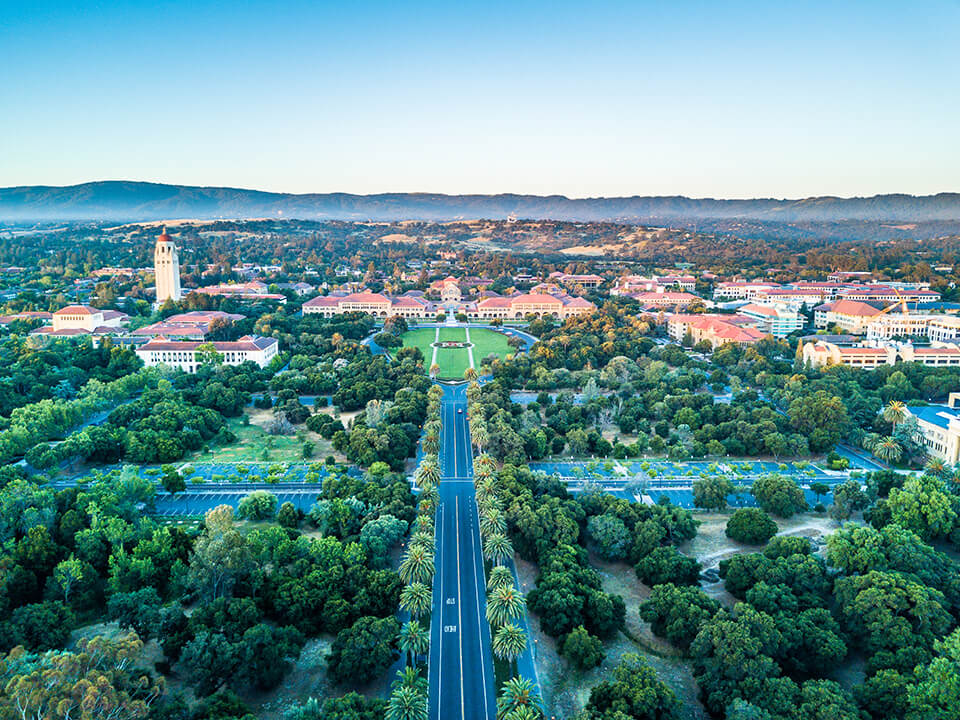 Berkeley Is One of the Best Places to Live in the Bay Area for Young Professionals
If you're free-spirited and liberal, you're more than welcome in Berkeley. This town is located in Alameda County, only 30 to 40 minutes away from SF. The cost of living here is not the cheapest - the prices are close to SF, but the place itself has so much to offer. Berkeley is known for political and environmental activism, food culture, and of course, the University of California. Lots of students and faculty staff reside here, which gives Berkeley a lot of cultural diversity. Great schools also make it a family-oriented spot, but there's also a thriving small business economy with many job opportunities.
You can work in SF and reside here because of the proximity and good commuting options. There are three public transportation BART stops, and you'll be 10 to 20 minutes away from the highway if you decide to drive. The weather is not too hot or too cold, so you can spend your free time outside almost all year round. Entertainment and outdoor activities are plentiful, which is great, especially if you're relocating with pets. You'll get to enjoy great restaurants and bars on University Avenue, many concerts, live music, and free festivals. Before you create a new apartment checklist and get all your moving essentials ready, keep in mind that buying a home costs a minimum of a million dollars, while renting is around $2,800 for a two-bedroom apartment.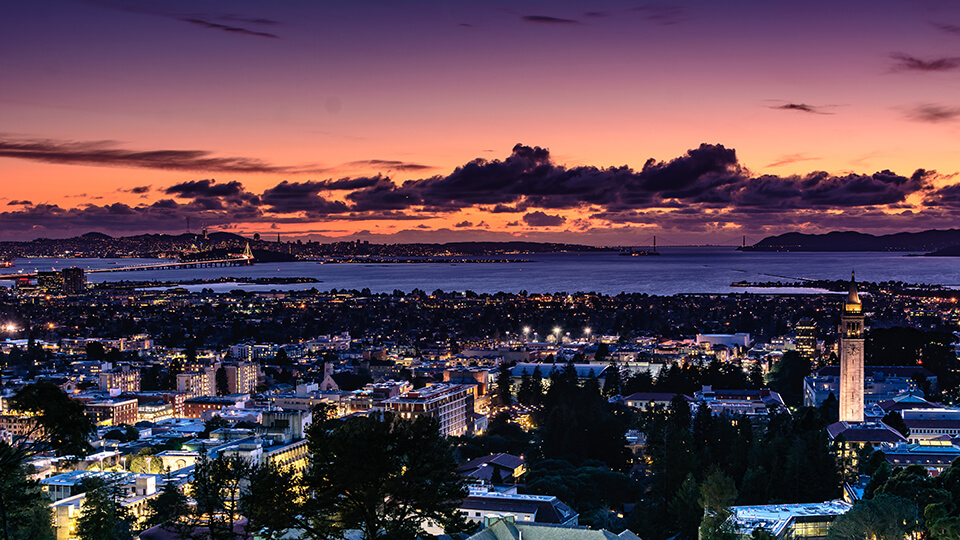 Near the Briones Regional Park Lies Walnut Creek
In case you're a fan of spending time outside and enjoying the warm weather, Walnut Creek is the perfect spot for you. It's more affordable than the neighboring cities, there are great schools, job opportunities, and activities both for people with and without the kids. Homes here are more spacious, unlike in the nearby areas, so you can be close to SF but have a yard or even a pool.
Commuting to SF can be tough because of the traffic, but you will need only half an hour to make it to the SF on a good day. This town is served by two public transportation BART stops - one in the downtown and one that serves the northern portions. The city center has plenty of shopping and dining options, and if you're up for a more active lifestyle, you can go hiking, biking, wildlife sightseeing, camping, and picnicking. Briones Regional Park is nearby, as well as Mount Diablo State Park and Las Trampas Regional Wilderness Park.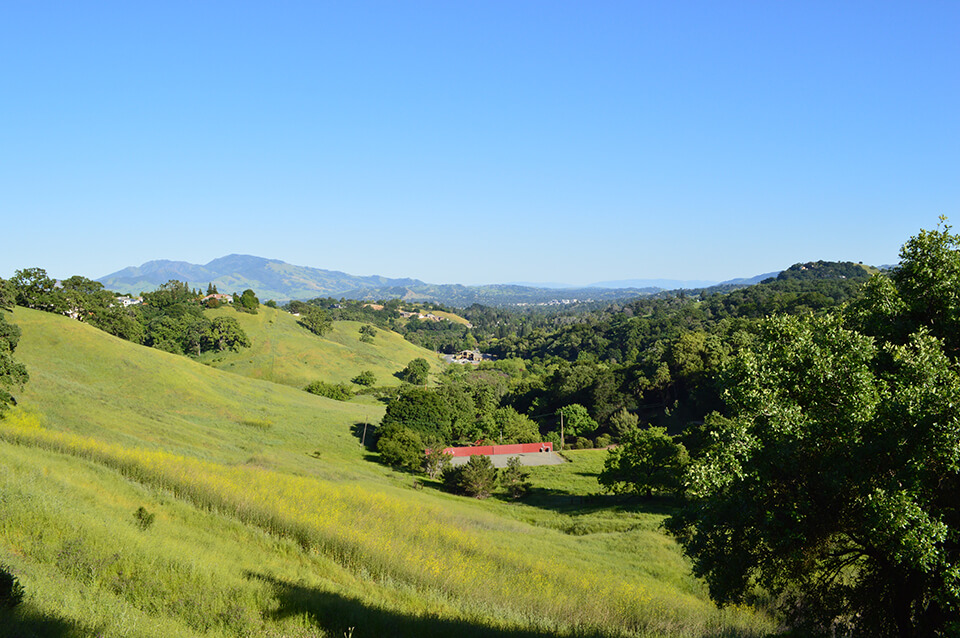 Living in Oakland Will Give You Access to North and South Bay and SF Peninsula
Centrally located in the Bay Area, Oakland gives you an opportunity to be anywhere in the region within an hour or so. If you're headed to SF, you can take public transportation - BART and be there in less than half an hour. It's very fun, urban, and artistic, there are great spots for dancing and live music. Sports is important here - Athletics, Raiders, and Warriors are just a few of the most famous teams. The food culture is huge, and you will find so many different international cuisines. You can go to the restaurant or grab a meal from one of the many food trucks that serve amazing dishes. Oakland is very diverse when it comes to both nationalities and ages, interests, and professions. The weather is just perfect, and it's much warmer than in San Francisco, so you can spend time outside in one of the cities and regional parks.
Oakland Has Great Neighborhoods, and Lafayette Is One of the Top Ones
Lafayette simply offers a great quality of life. If you're looking for a suburban or small-town vibe, you're in the right place. It's calmer and quieter compared to the areas nearby, and there's lots of greenery. Because of the great schools, this is also one of the best places to live in the Bay Area for families. It's also warmer than the rest of Oakland, so if you like that Cali temperature, Lafayette should be your choice.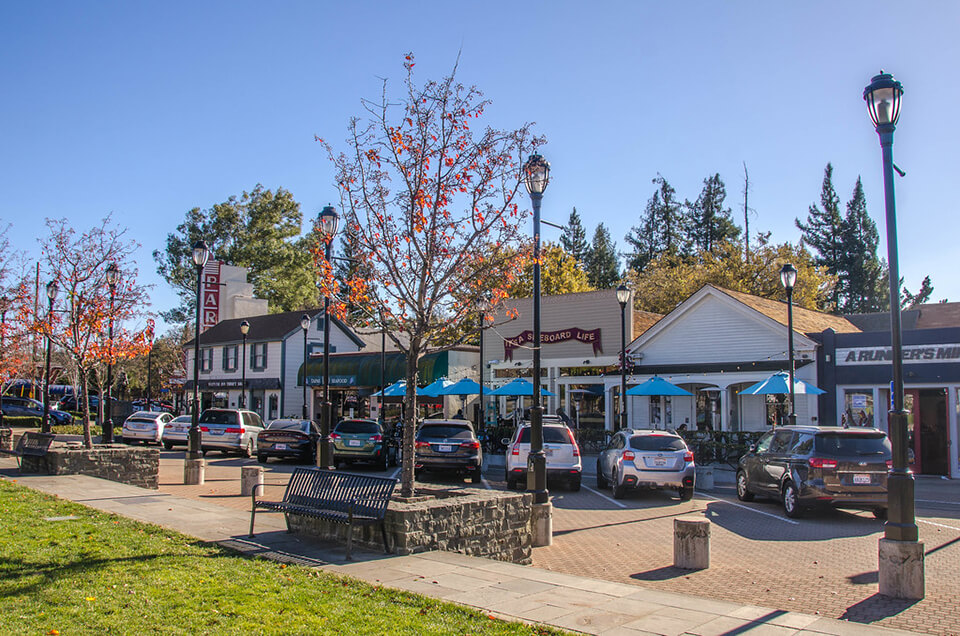 Once You Find a Spot That's Your Perfect Match, It's Time to Get California Moving Services
Finding a perfect California moving company isn't as simple as everyone would like it to be. At least, it wasn't until Mod24 showed up. Because of the numerous moving industry challenges and issues, we decided to make an app to compare moving companies. This moving app is a great and simple way to choose which of the California moving companies you would like to hire.
If You're Looking to Hire a Good Moving Company, You'll Need Mod 24
Once you learn how to organize your move, you can just hop on our moving company app and get the ideal answer to how to move efficiently and how to save money to move. This is the perfect example of what Mod24 can bring to the industry and the most useful Mod24 features. With our app for moving, you will be able to compare the prices and services from local moving companies in the region and hire the best movers.
Moving industry statistics and trends show that it's easy to have a bad experience with a moving company, but if you contact us, you will avoid that problem. Pick a professional and trustworthy moving company in California and be sure that you'll have a pleasant experience.