When looking for a new home in a metropolitan area, it's very important you check the location's safety. Washington State has some of the lowest rates of violent crimes in the US, with plenty of the safest neighborhoods in Seattle where murder never occurs. Here are a few things to know if you want to live here.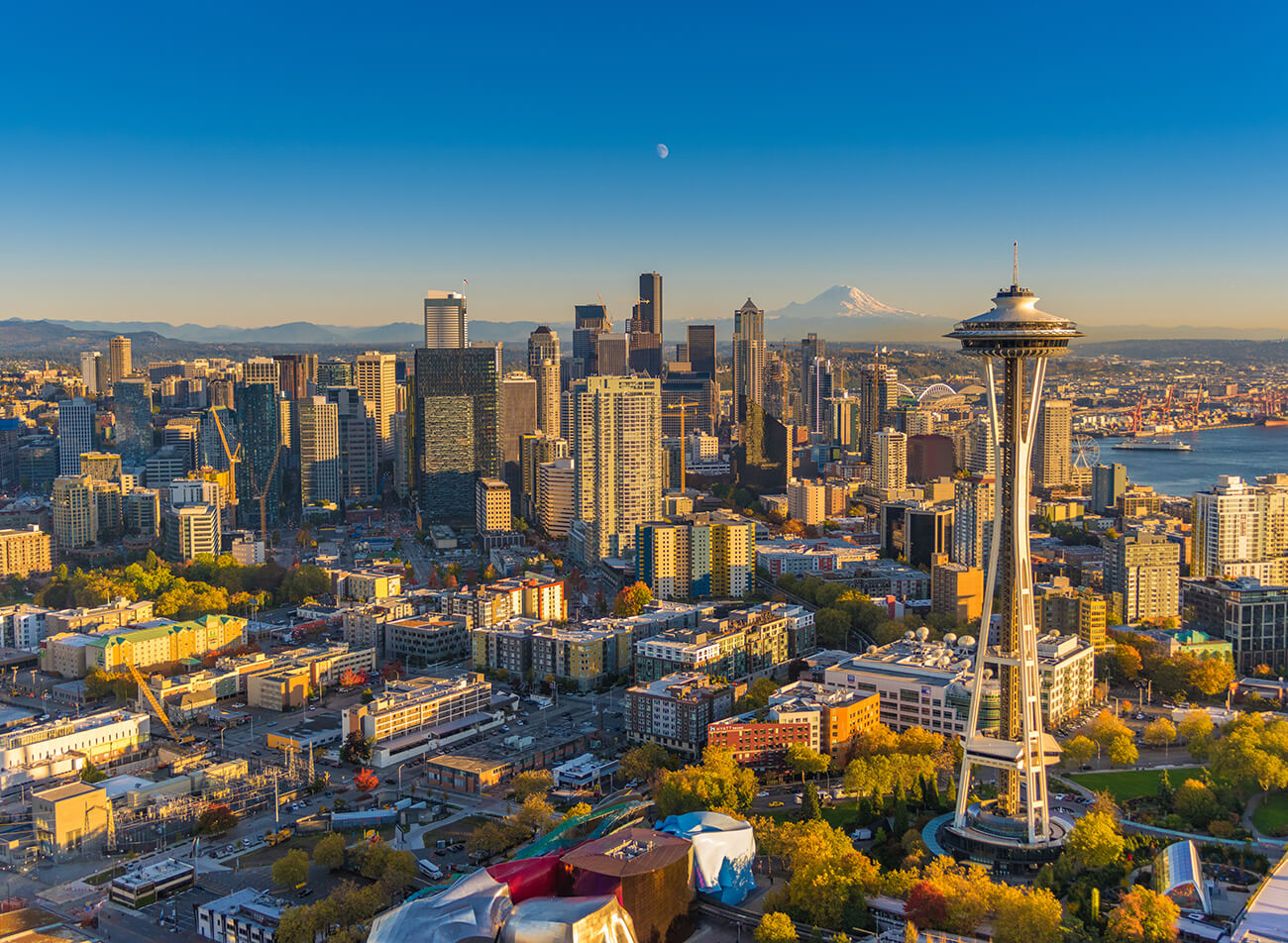 Does Crime Occur Often in Seattle?
Safety is often the main concern when moving to a big city like this. You might be wondering, Is Seattle a dangerous city? Luckily, the answer is no, at least partially. Despite having around 740,000 residents, violent crimes are rare, and since the beginning of 2020, less than 1% have ended in a loss of life. On the other hand, more than 23,000 property thefts have occurred, with more than 13,700 robberies and 2,900 auto thefts. Luckily, crime, in general, is progressively decreasing and has reached its lowest point since the 1970s.
What to Check When Looking for a Property
When you search for the best neighborhoods in Seattle for families, check every location for great police stations, secure parks, and lower crime rates. The best suburbs of Seattle will make you and your family feel secure in your home with the community looking out for each other. It's important to note that depending on the address, the cost of living can vary significantly. Use an online cost of living calculator such as Numbeo to estimate how much you should save up.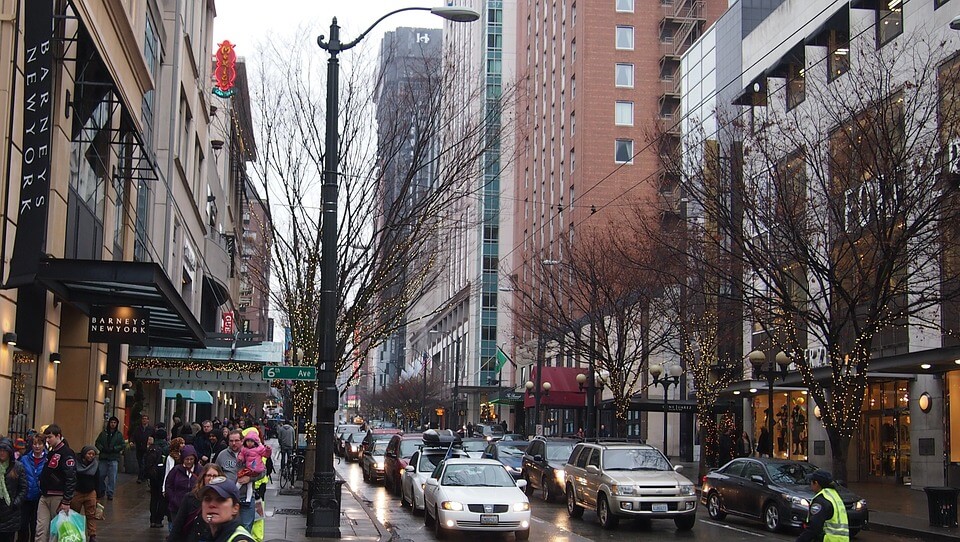 The Best and Safest Neighborhoods in Seattle
There's more than one neighborhood that meets the safety requirements we just mentioned. Here are some of the safest Seattle neighborhoods:
● Wallingford is a pretty safe place to live and has no murders. Furthermore, it's one of the cool neighborhoods in Seattle, with many urban young professionals moving here.
● Green Lake is just north of our previous entry and surrounds its namesake lake. You can even rent a bungalow that will make moving here feel like being on an endless vacation. The neighborhood has thrived without raising the crime rate.
● Madison Park is one of the safest places in the city since a part of the community is gated. There are even a golf course and a beach in the area.
● Magnolia is the second-largest community in the city by area and has almost 20,000 residents. There's plenty of housing options and employment opportunities.
● Ravenna and Bryant is a community of professors and students located just north of the University District, where the University of Washington is seated. There are also plenty of shopping opportunities in the area.
Affordable Seattle Communities Without Violent Crimes
Even affordable Seattle suburbs can provide a safe environment. Ballard is a great place to raise a family. Besides many restaurants and pubs in the location, the rent price is a lot more affordable, making it an attractive place for young adults.
Secure Places to Live for LGBTQ+ Folk
Despite a small number of violent crimes in the city, it's necessary to acknowledge that the LGBTQ+ community suffers more assaults than most other groups. It's important that the minority has options when looking to move. Luckily, the area's residents are very accepting, and the local community is very active. Lower Queen Anne is a nice place with plenty of interesting things to do and see, like visiting the Space Needle. Other good choices include Minor and Green Lake.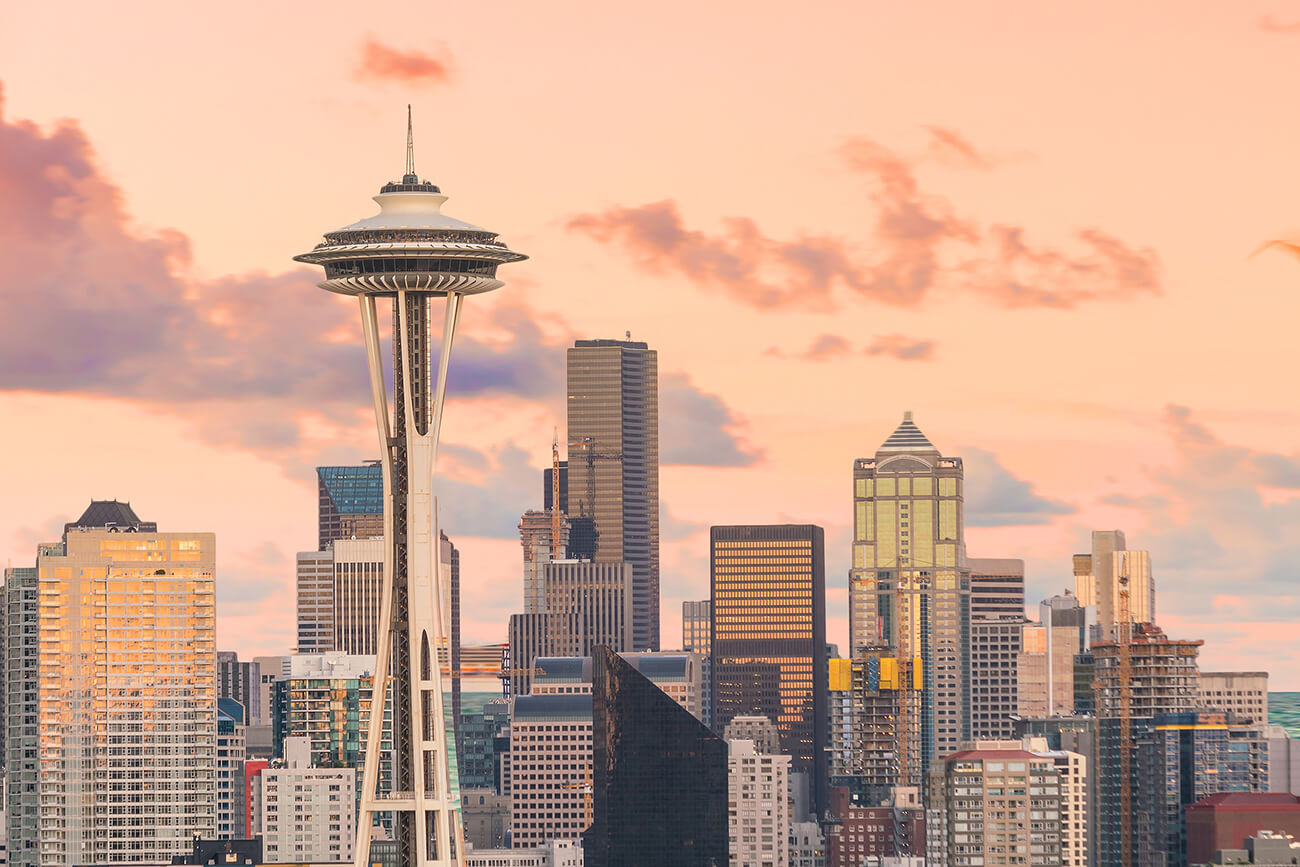 Is Downtown Seattle Safe
Living in Downtown Seattle may be expensive, but it's as safe as many other places in the metropolis. If you're aware of your surroundings, stay in populated and well-lit areas, you shouldn't experience any uncomfortable surprises. Here's a video showing some amazing aerial views of Downtown.
What Are the Bad Areas of Seattle
Even though we mentioned that the city is overall pretty safe, crime still occurs. From larceny and burglaries to auto thefts, property felonies occur a lot more often compared to the US average. To minimize the risks, these are some of the places to avoid renting:
● South Park has 187% more felonies than the national average. The biggest contributing factor to this is car thefts, which occur around 48% more often here.
● Rainier Beach offenses are 158% higher, with more than 20 crimes per day with numbers, unfortunately, increasing by nine percent each year.
● Othello felonies are 155% above the US average, with 1 in 14 chance of residents being a victim.
Some other locations you best stay away from are Georgetown, Roxhill, North Delridge, and Sand Point.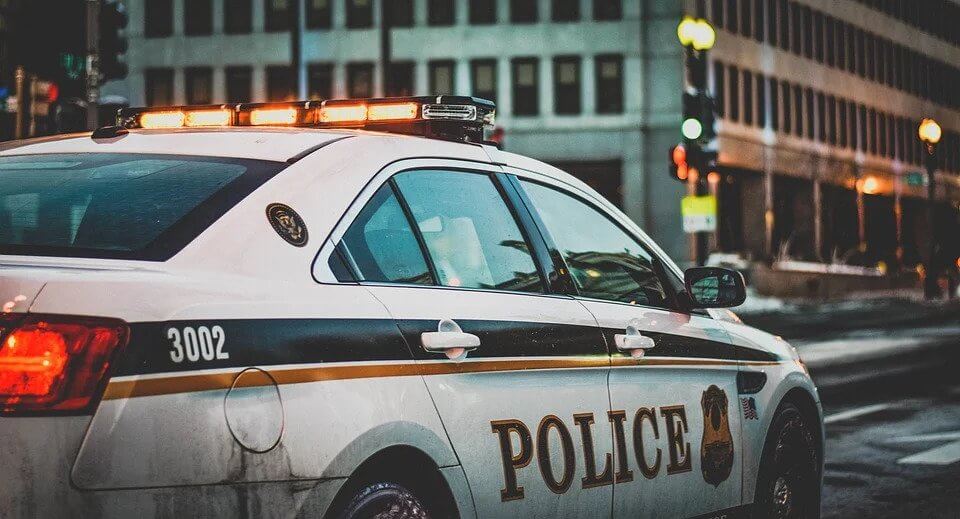 Mod24 Connects You to the Best Movers in Seattle
Mod24 is an online platform that provides moving industry statistics and trends to all of its users. You might be wondering what can Mod24 bring to the industry? We aim to modernize the moving process and bring all reputable moving companies in one place. No matter if you are looking for professionals in Bellevue, or even Redmond, and Renton, we got you covered.
We Aim to Improve the Moving Experience
Mod24 features allow you to check reviews and compare relocation costs all in one spot. We aim to resolve and improve upon many of the moving industry issues and challenges by creating a user-friendly experience where you can easily check reviews and track your shipment at any time. Contact us and hire a credible professional mover in Seattle, Washington right here on our website.