We all know how difficult relocation can be, but when you have a child, that's a whole new level. Moving with children can be tricky, but it's nothing you can't handle. To help you understand how to deal with this challenge, we gathered a couple of tips for moving with kids that will make this process easier for you and them both.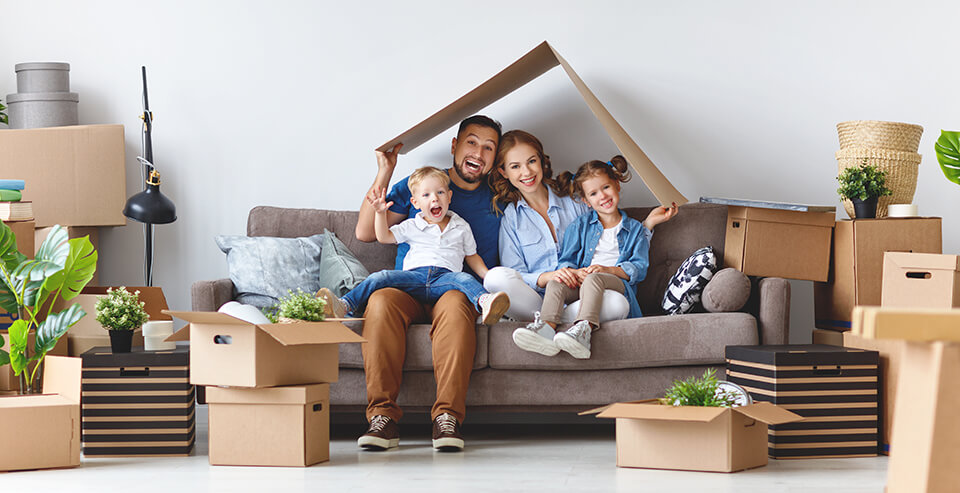 Whether you are only planning a local relocation or moving with kids out of state, you are bound to ask yourself: How does moving house affect a child? They have to leave behind their friends, school, and everything familiar. Are they going to be okay? Will they like the new house? Luckily, there are a few things you can do to help them out, and we are going to tell you exactly what they are. Keep reading to find out the best advice on this topic!
Moving With Kids
Is Stressful for Parents and Children Both
Moving out of state with children will be a massive change for obvious reasons, but you shouldn't underestimate the effects of a local move. Change is change, no matter how small it seems to you. They aren't accustomed to such things, and they could have plenty of anxiety about moving out. So, how to move with kids? How do you move with two kids? How to help them relax and be excited about the upcoming changes? Naturally, you will have to organize your move the right way. We can show you how.
Is Moving During Childhood Harmful
? How Does It Affect a Child?
This greatly depends on the number of moves. One move won't affect them tremendously, but if the family moves often, that's another story. We tend to think kids are resilient and adapt nicely, but frequent changes of scenery can affect a child's social skills and self-esteem. Every move is a stressor for them, and it's hard to have a stress-free relocation, so you must do your best to help them adapt to changes and learn what to do and not do when they are anxious.
Children of Different Ages Deal With Relocation Differently
If you have preschoolers, this probably won't be an issue for them. They don't understand everything that's going on, so you can keep explanations straightforward. Older ones will understand better and could be open to changes but will still need encouragement and help. The problem occurs if you have teens - they will rebel against the move in most cases. However, you shouldn't dismiss their concerns. Leaving their friends and school behind will be genuinely hard for them. Try to talk as much as you can with them and show you understand the issue. Work together on finding solutions, and they will eventually be okay with the move.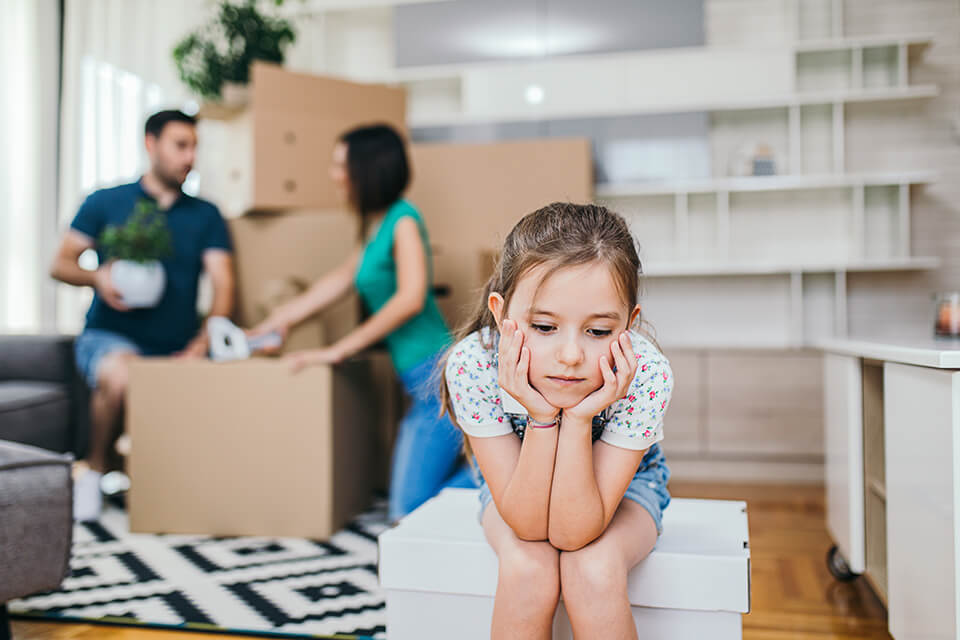 1# Break the News of the Move Gently
It isn't enough to tell the kids plenty of time ahead of the move. You should put in the effort to say it right. What does that mean? Well, for starters, you should gather the whole family and carefully explain what's going on. Of course, this will be upsetting news for them. The important thing is to let them have their reaction and not to try and suppress the feelings. After the initial wave of shock, proceed with the talk and stay positive. Try to explain why you have to move and bring out the positive sides of changes. If you're relocating with pets, use that to your advantage - tell your little ones that the pet is also worried and that they should care for them. That way, they will have something to occupy them and less time to overthink and worry.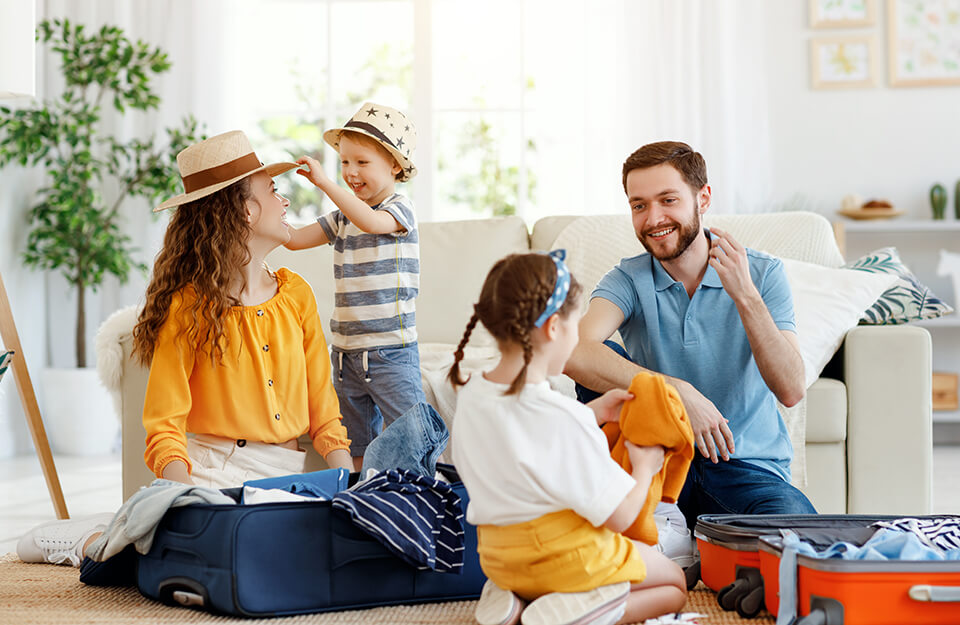 2# Give Them Plenty of Information About the New Town and Home
Naturally, you can expect countless questions. Every kid is curious, and parents should always make sure to answer whatever they can. Calming them down is the first thing on your relocation to-do list. In this case, it's crucial to lay out all the info you have about the new house and town and explain the relocation process. The more they know, the less anxious they will be. Tell them about what fun activities they can expect in their new town. They could use some information on what will be better than the old home or school. If you are relocating from a house to an apartment or vice versa, be sure to explain the differences and the advantages. In the end, check if they have any more questions.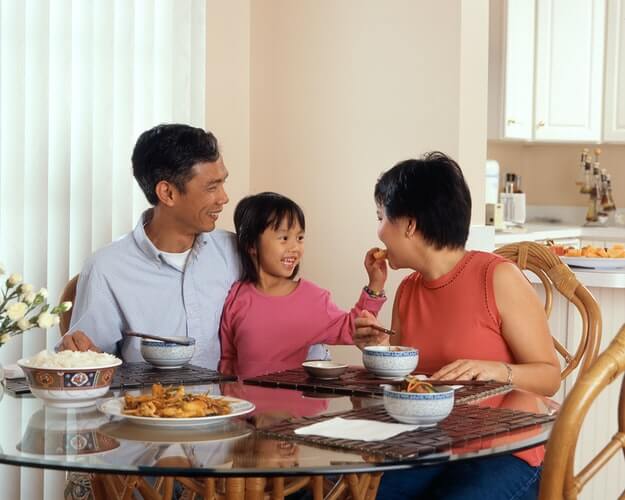 3# Talk About the Positive Sides of the Move
Try to keep things as positive as you can. Instead of reminiscing about the old home and people they will leave behind, it's better to talk about any new and exciting changes that will make their life even better than it is now. Talk to them about how great their soon-to-be school is and how they will make many friends. Show them pictures of the town and its amenities. You can even plan family trips in the nearby area if there is something they seem interested in seeing. The point is to focus on the positive side of this change, so they have no time to feel sad. If you are planning a local move, one of the relocating hacks you can use here is planning weekend trips back to the old town or going for walks in the old neighborhood so that the little ones can see their friends. That is bound to make them feel better.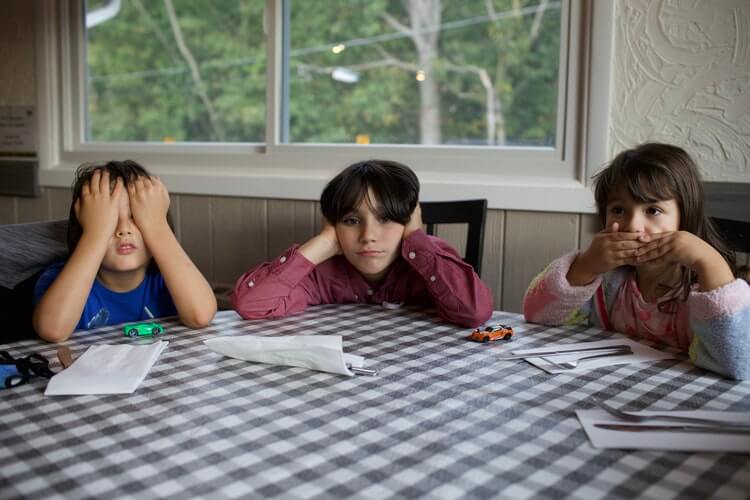 4# Visit the New Town Before Relocation Day
This is one of the great ideas that can get your kid to like the town better. Seeing the place for the first time before the move could help them make peace with the changes and accept their to-be home more easily because they had time to get accustomed to the idea. If you plan the move efficiently, you should have a day or two free for this activity. We understand that this may seem excessive and that you'd rather deal with packing, so you don't end up packing for a move in a hurry. But this will mean a lot to your kid. Isn't that more important than checking off tasks from your packing list? We sure think so.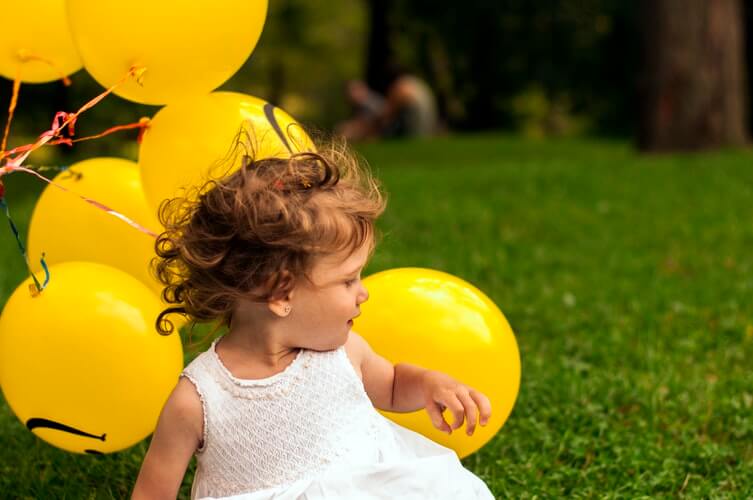 5# Don't Pack Their Things Weeks Ahead of the Move
We know that you will want to pack everything you can as soon as possible, and of course, starting packing early is one of the fundamental relocation tips. But in this case, you should know it's not the best idea. You shouldn't pack your children's belongings weeks before the move, as that would leave them without the comfort that their favorite toys bring each day.
This is especially true for toddlers and preschoolers. They won't like not having anything to play with for weeks while you are busy deciding what to get rid of when relocating. Not only will they get annoyed or anxious, but they will also distract the parents from preparations, and that can lead to plenty of things you forget to do. To avoid that, leave their belongings out of boxes for as long as you can.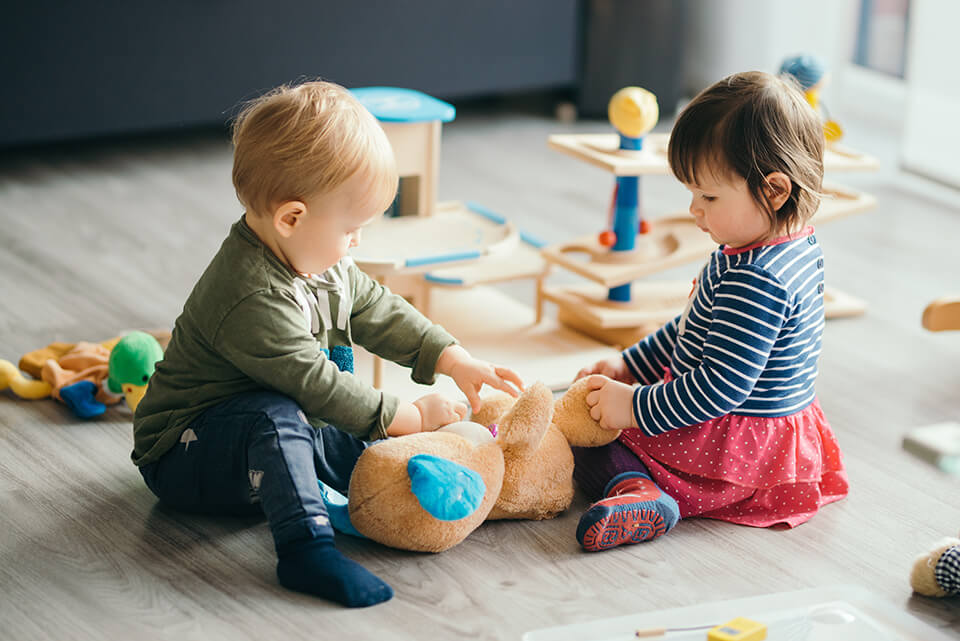 6# Include Them in the Relocation Process - Give Them Little To-Do Lists to Keep Them Busy
Parents should let the little ones know that they can be of use during this period. You can prepare little to-do lists for them with safe and straightforward tasks. If you present it like it's a game, they will love it and can actually assist you. That will occupy them and prevent overthinking. You can turn the tedious task of wrapping up items into a fun family activity! Plus, you can talk with them even more and try to fight the anxiety together, both yours and theirs! Also, if they're old enough, let them pack their items on their own. It will calm them to see the boxes in which their toys are going, and it will also teach them a bit of responsibility.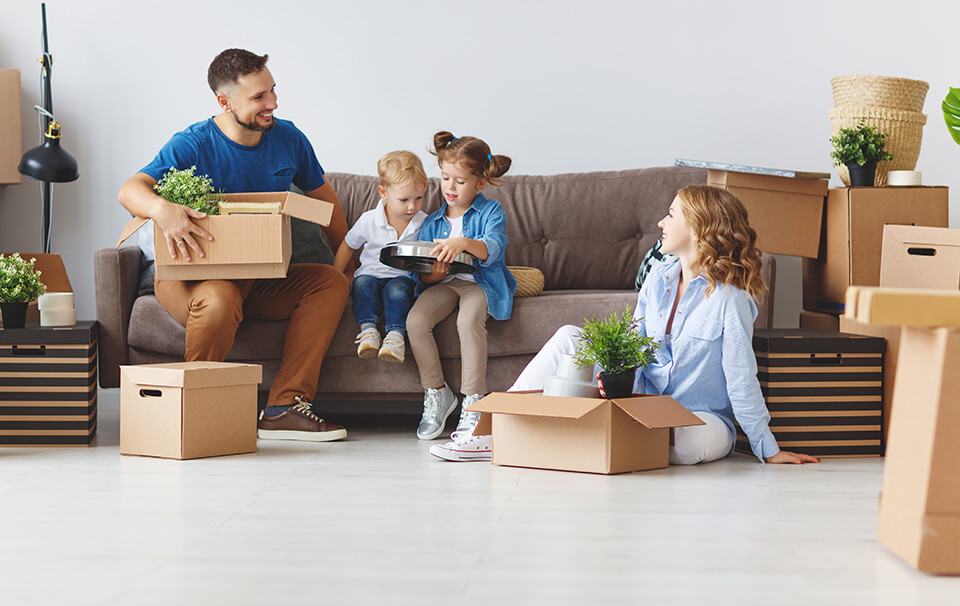 7# Let Them Decorate Their New Room and Other Parts of the Home
One of the great ideas is letting your kid participate in the decorating of the home. Hear their ideas on how they want their room to look, and try to achieve everything that's within your relocation budget. This will do a lot for their peace of mind and give them the feeling of being in control when everything else is out of their hands. Additionally, you can ask them for their opinion on how to downsize for a move. Let them get rid of things they don't want in their room anymore. In some situations, it's possible to include them in the conversation on how to decide where to live - if you can, by all means, do that.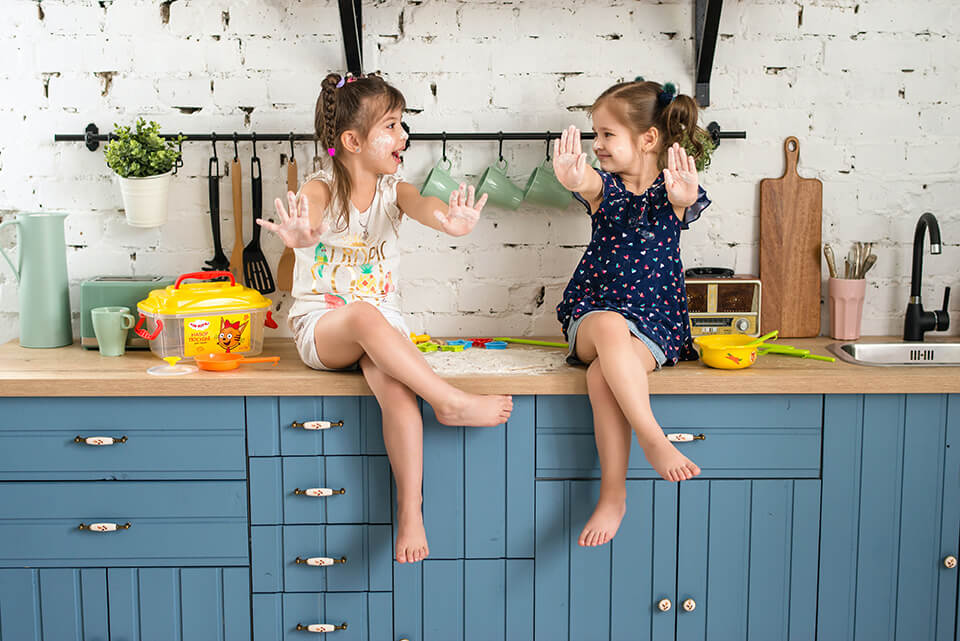 8# Pack the Relocation Day Essentials Bag
The bag with essential items to get you through the relocation is a must-have. It's usually advised to pack this bag the evening before the movers come. However, the insides of the bag are a bit different for you and your little ones. While you will put the laptop, medications, and similar vital items in your bag, the bag you pack for your kid should contain comforting items such as toys or anything they are especially fond of - books or crayons and coloring books.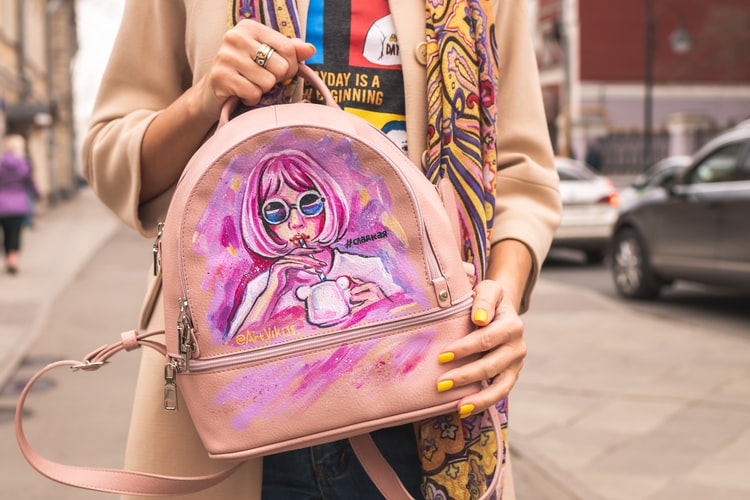 9# Have an Elaborate Plan for the Relocation Day
Usually, it's wise to keep the young ones away from the chaos of the relocation. If a friend or grandparents can babysit, that is a perfect solution for everybody. Your babies will have fun. If this isn't an option, you should carefully choose a moving company, since some companies have kits designed to keep little ones occupied while they load boxes onto the truck. The key is to give them anything fun to do, so they don't run around and distract the movers. In some cases, you can let them take care of little tasks such as bringing water or carrying small and light boxes.
Sort Out Details Before Movers Come, and Tell Kids What the Plan Is
Naturally, you won't wait until the last minute to think of a plan, just as you wouldn't research how to tip movers when they are already in your driveway. Don't forget to share your plan with your kid as soon as you have it. Open communication is always helpful in these situations.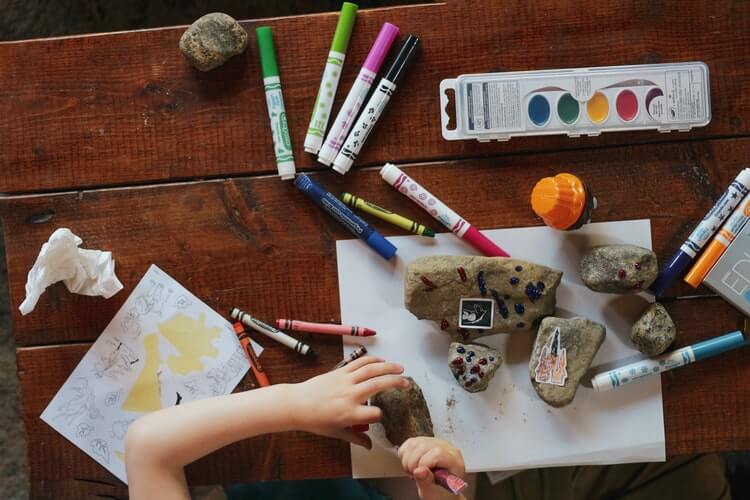 10# Tips for After the Move
Not everything is over once the movers leave. The adaptation takes some period, shorter or longer - it depends on the kid. But the important thing is that you can be there for them. Organize some activities such as exploring the neighborhood, or take them to meet their peers next door. It's also wise to check in on them just by asking if they are doing okay, if anything is bothering them at school, if they are getting along well with their classmates, and so on.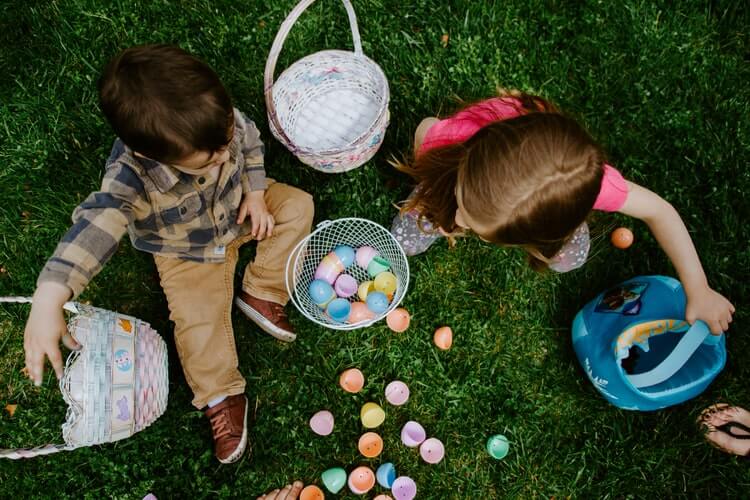 Find a Suitable Moving Company to Ease the Process
We at Mod24 understand the relocation industry challenges and issues, so we have developed an easy and efficient way to find moving companies using our Mod24 features. With our moving app, you will be able to find the perfect movers for affordable prices. Following industry stats and trends allows us to stay on top of the relocation game, and our app to compare moving companies always connects our customers with the best picks. If you have any questions, you can always contact us and we'll be happy to assist you however we can.