Hiring professionals to help you with the relocation is a smart decision, but no matter how good a company is, there are still some things to be tackled beforehand. It's important to know how to prepare for movers, so they can do their job properly and effortlessly, and to make sure that the move-out day is relieved of stress.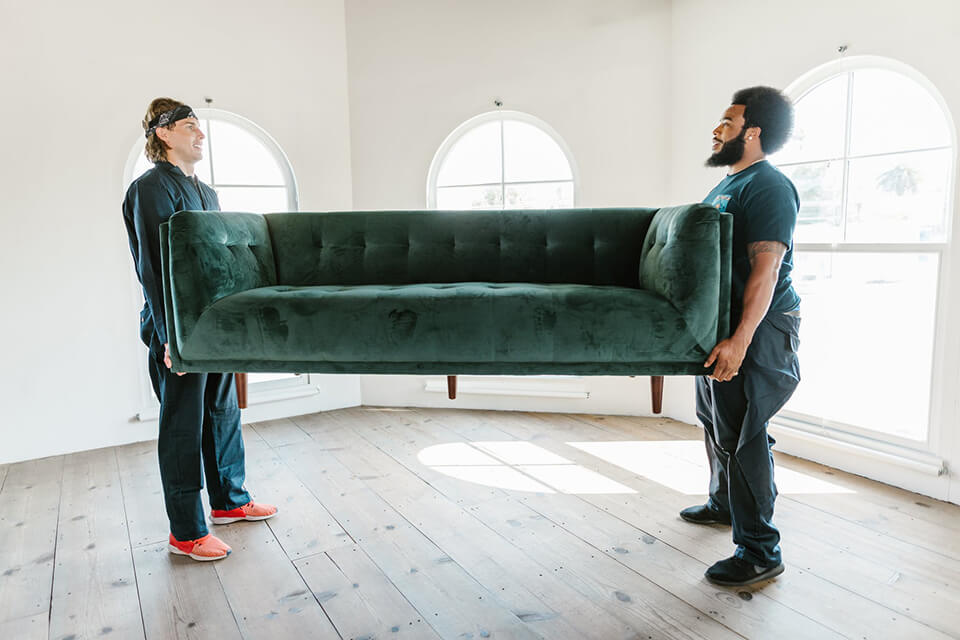 Like with any other big event in our lives, it's better to begin the journey prepared. Make sure to begin as early as possible, so you have plenty of time on your hands to take certain preparatory steps. These can only make the whole process less demanding. Americans consider relocations the third-most stressful event in their lives, so if you have an opportunity to make it easier on yourself, grab it by the horns. After all, in the words of Benjamin Franklin - "By failing to prepare, you are preparing to fail." Let's check out some really good relocation tips, as well as thorough advice on how to prepare for the professional movers that you have chosen through an app to compare moving companies.
Love It or Hate It, a Checklist Makes You Efficient
You may be one of those people who love creating lists (we know we are), but even if you believe that making a thorough to-do list makes you look like a control freak, don't disregard its advantages. It will enable you to be more efficient and help you stay on track, so there are no leftover tasks when professionals enter your home. Sit down and create a written timeline of relocation-related duties and write an inventory list of items you're taking with you for the professionals hired through our app for moving.
You Can Start to Prepare as Early as 8 Weeks Ahead
As much as we agree that eight weeks ahead sounds like too early, in reality, you can take care of many things before the move-out date. One of the relocation essentials is to contact the professionals you've hired and ask them for a rough estimate of the move. This will help you project a budget, just don't forget to add some unexpected expenses into the calculation.
Contact Your Utility Company and Cancel Their Services
When the move-out seems certain, and the date you will leave your previous home is a fact, the next tip in organizing your move is to call utility companies and set the disconnection dates. Be sure you still have electricity and water on the day the professionals come in, so they can work around the house and use the bathroom.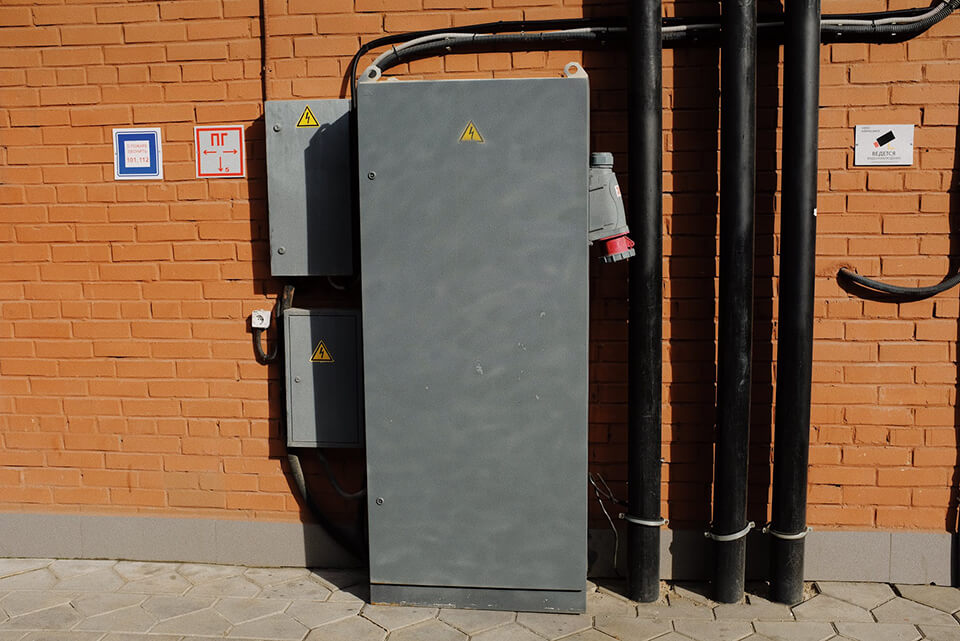 How to Prepare for Movers and Save Up
If you have gone through a relocation before (and since Americans move more than 11 times in their lifetime, chances are that you have), you're probably convinced there's no such thing as a simple and stress-free move. But certain tips can be applied to most moves to make them more bearable. If you're wondering "How should I prepare for a mover and save up on my moving budget", the answer is to go over your belongings and decide their fate in the style of Marie Kondo. Here's what you should do:
● One of the first steps when preparing for movers is being honest to yourself and admitting that you have piled up unnecessary stuff all around the house. Don't worry, we all tend to do that, especially when we live in the same place for several years. That's why it's crucial to separate all the ruined, damaged, and unusable items and get rid of them.
● While throwing stuff away, contact the professionals you've found through our moving app and request a list of non-allowables. This list will contain every item professionals won't move, such as toxic and flammable materials, poisonous, corrosive, and explosive items. Paint, fertilizers, pesticides, and similar materials are all on this list, so it will be easier for you to decide what goes in the trash.
● Donating will help you in several ways - your packing list will be shorter, your move will be cheaper, and you'll feel like your heart is in the right place by helping someone in need. Create a pile of items that are still usable and in good condition that you've decided you no longer require and make a call to a charity organization.
● Among all your stuff, there are probably those pieces that could earn you some money if you decide to sell them, so set them aside and throw a garage sale. If you don't have time to do it, you can sell them online.
Decluttering or downsizing for a move is probably one of the best ways to save money, as professionals will charge less if they have fewer belongings to transport. This is also a perfect time to part with unnecessary stuff that is only collecting dust and spiderwebs in forgotten corners of your home. And perhaps you can make purging the house a regular thing in your life after you settle into the new residence.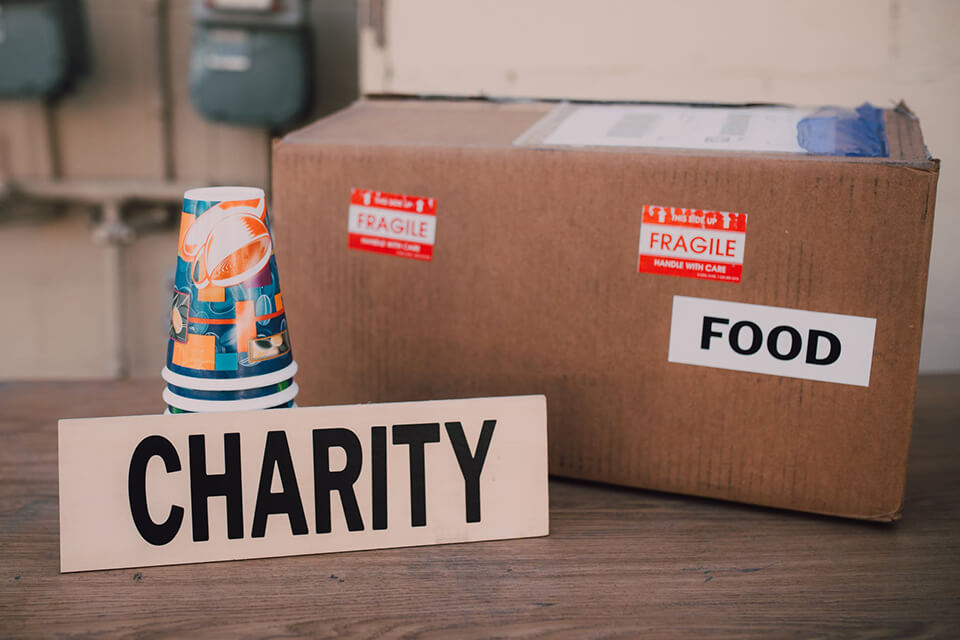 One of the Important Tips Is to Pack a First-Day Survival Bag With Essential Items
Every step of the move-out process is important, from avoiding relocation scams to gathering all the possible tips that can aid you while you take preparatory steps. And one of those tips is actually a life-saver, and that is to have a designated box for the first few days at your new place. This box should contain basic toiletries (imagine the horror of not having any toilet paper after a long trip), a change of clothes, chargers, some kitchen utensils for a quick meal. For those who are relocating with pets, be certain that you've packed some pet food and a few toys to avoid chewing marks on the new furniture.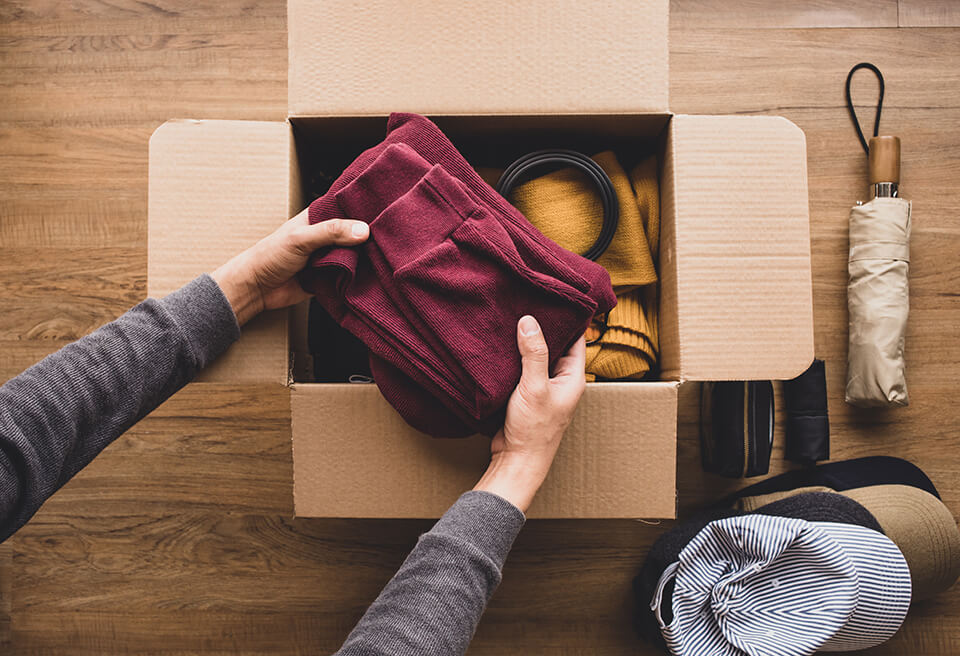 No Job Can Be Done Without Proper Tools and Materials
One of the most obvious answers to how to prepare for movers to pack is to purchase the materials and supplies you'll need to take care of your belongings. No move can be accomplished without boxes of all sizes, mostly medium ones, so they shouldn't be among the things you forget when relocating. Just be sure they are sturdy enough to hold even a bit heavier items. You'll also want to acquire packing paper, lots of sturdy packing tapes to secure the boxes from opening (your fragile possessions surely wouldn't survive the fall), plastic wrap, a tape dispenser, scissors, a marker, and above all, lots of bubble wrap.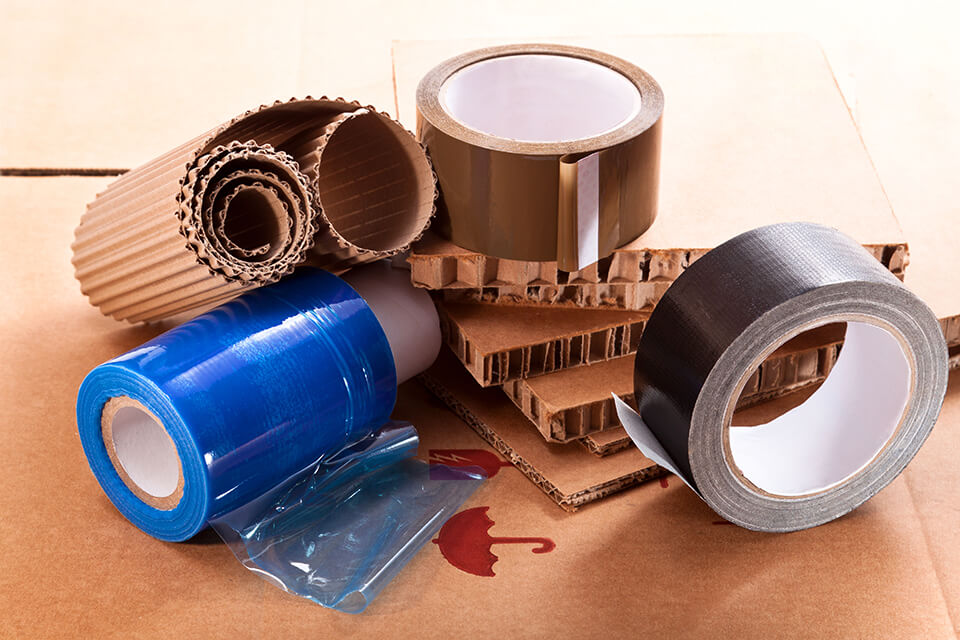 What to Pack Before the Movers Come to Your Home?
Placing your life's worth of belongings into cartons might sound dreadful, and it's understandable because it's probably the most time-consuming part of any relocation. Even if you have a last-minute schedule and have to pack to move in a hurry, that's still something that will take the most time. All your seasonal clothes and shoes, but also decorations that are probably located all over the place, can go into boxes. Just keep in mind that all the packages must be cleared away from the path, and it's probably best to designate a room for this.
Label the Boxes Properly as an Ultimate Moving Hack
If you're looking for the best tips on how to organize packing to move, labeling is one of the most practical methods out there. This is the part where that marker comes in handy. Most people will do this in the simplest way possible - by writing the name of the room on each box. But there are even better ways to do it, for instance - color coding. You can designate a color to each room and label every box with that color so that relocating professionals can unload them directly where they belong in your new place.
Everything Should Be Neat and Clean
Before the professionals arrive, you should be sure that every piece of furniture is thoroughly cleaned and taken care of, but pay special attention to appliances. It's important to empty the water out of any hoses and to secure them. Tie up any loose cords and clean and disinfect every surface. Scrub the oven and microwave, and defrost the refrigerator and freezer. This is all essential to prevent any mold from appearing on your belongings.
Do You Need to Empty Dressers for Movers?
If you require some more relocation hacks on how to prepare your home for movers, there's an easy way to get a dresser ready to be moved. There is actually no need for you to empty the contents of the drawers (what a relief, right?) to be able to ready the dresser to be moved efficiently. Simply take out each drawer full of its contents and wrap it thoroughly with plastic wrap in several layers. Once you've done that to each drawer, place them again inside the dresser and secure the whole piece again with some plastic.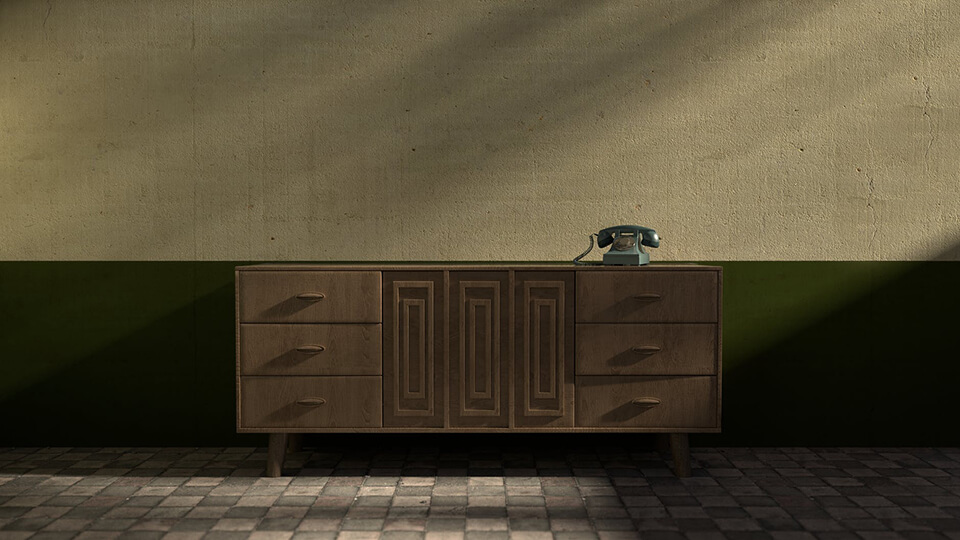 Hire a Babysitter and a Pet Sitter
For anyone that has a toddler, it's a known fact that trying to do some work with them running around is almost impossible. Above all, with so many people involved in doing different things around your home, it will be really hard to keep an eye on kids. That's why it's best to find a helping hand, whether it's a babysitter or a caring family member, anyone reliable to watch them for that day.
The same goes for having pets. It's definitely wise to book pet care for them or have someone watch over your furry companion. You should be aware that lots of people will be circulating through the house and leaving the door open, so removing your pet from that whole conundrum is a smart move.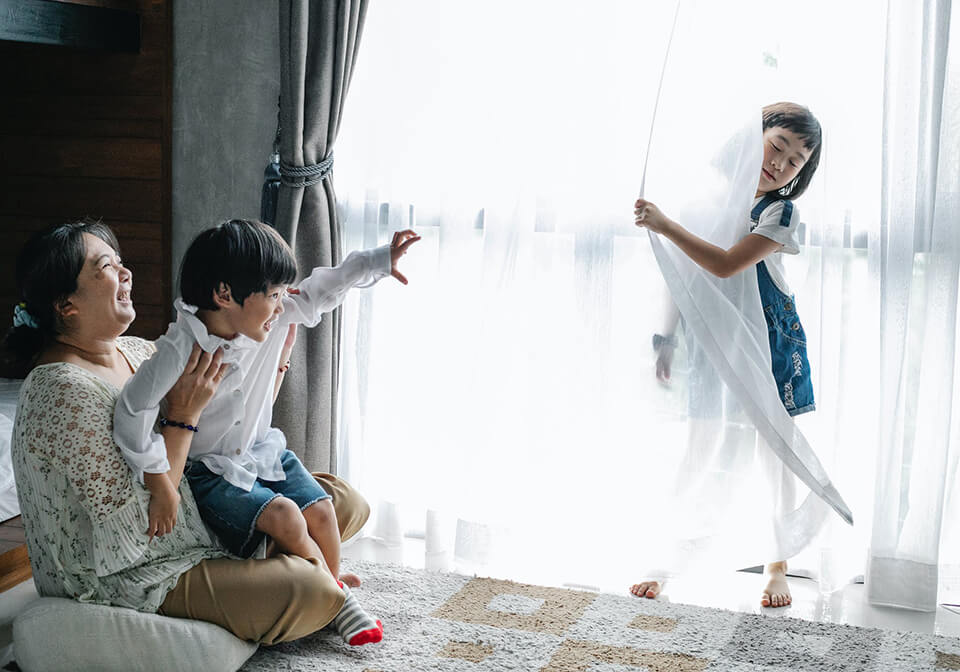 What to Do While Movers Are Moving?
It may seem like your work is done, because the professionals you have found through our moving company app have arrived and started doing their magic. But besides trying not to stand in anyone's way, there are several things you can do for the crew that's doing the hard work. Ensure they have enough fresh water and snacks, as well as a functional and clean bathroom they can use. Also, it would be good if you were present as they might need you for consultation, and remember to set aside some cash so you can tip your relocating professionals.
You Might Want Your Relocation Professionals to Help
In the end, there's one more wise saying from Benjamin Franklin - "An ounce of prevention is worth a pound of cure," and it rings very true when it comes to relocations, too. While some of these listed tasks are definitely on you, because no one else can come in and declutter around the house for you, some of these steps can be left to professionals if you think it's too much work.
When you use our app to choose a moving company, you may want to look at the different services they offer. Most companies provide their customers with quality packing service, where they send their highly skilled team armed with supplies to do the dreaded task for you. While they're at it, you can have more space in your schedule to tackle other tasks before you venture out to your new place.