If you keep wondering how to pack kitchen items for moving without losing your sanity, you've come to the right place. Even the smallest kitchenette can turn into a living nightmare once you realize you need to relocate all of the dishes and appliances and don't know where to begin. Luckily, we've got you covered. This step-by-step guide will save you a lot of time and energy you'll definitely need for packing other household inventory for your upcoming move.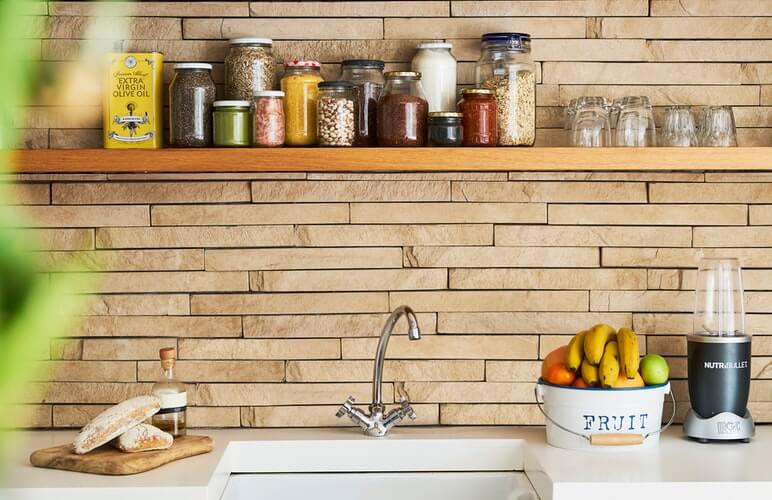 How Do You Pack a Kitchen for Moving
?
Believe it or not, an average person spends more than 2 hours in the kitchen daily. Basic math will show you that this makes one of the most significant parts of our life. Many people find the time when they are preparing food for their loved ones a true pleasure, and this room is a place where all the family members meet up after a long and busy day to talk and catch up.
Naturally, you'll have various objects here that you use daily to make your life less complicated and your food tastier. You probably also have many decorative objects and fine china dishes as well, so you need to think through the relocation of these objects carefully. If you're wondering how to pack kitchen stuff for moving, you'll learn everything you need to know in the following article.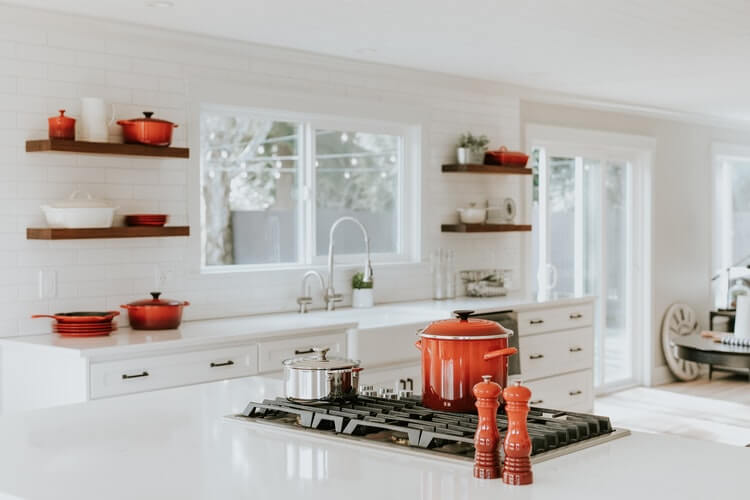 Step 1: Make a Good Plan and Organize Your Move
It is essential that you learn how to organize your move on time and make a good to-do list with all the steps mentioned below for an easier relocation process. If you want to move efficiently, but you still have many other responsibilities and you're in a hurry, hiring a professional moving company for assistance might be a good option. They can give you great relocation tips and help you avoid anxiety about relocation and other problems.
When Should I Pack My Kitchen When Moving
?
If you are wondering How to pack my kitchen items for moving, you must be curious about the perfect timing as well. So the question is - when to start? Depending on how much time you have ahead, you can start wherever you like as long as you stay patient and focused with fragile objects. Obviously, that means that you can start a month in advance and begin with rarely used inventory - plates, mugs, and gadgets you use daily should be packed last. You can also use plastic cups and plates for the last few days to have a stress-free move and avoid the terrors of last-minute packing.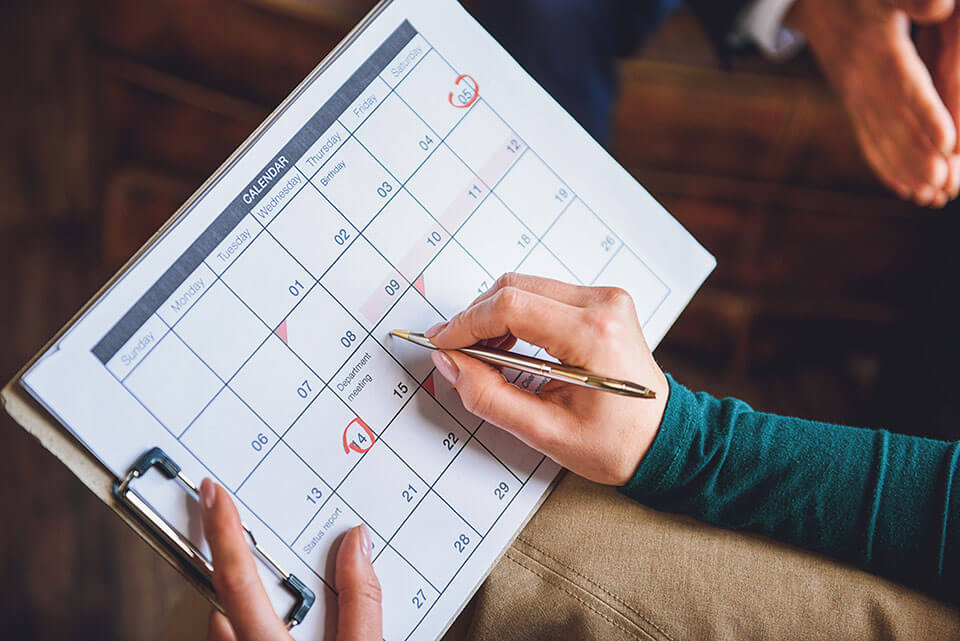 Step 2: Decide What Items You're Going to Relocate
Once you decide where to live, the next thing to do is to decide what items you are going to relocate. If you're relocating for the first time, it might be hard for you to say goodbye to some of your favorite belongings even if you're aware that getting rid of them or putting them in storage is the best decision.
Declutter and Get Rid of Items You Don't Need
Wondering what to get rid of when relocating? The cooking area is often full of many unnecessary belongings we barely use, so once you take everything out of the cabinets, you'll realize that some food is expired or that one of your old plates is broken. Throw away things you won't use again and donate an old set of plates if it's still in good condition.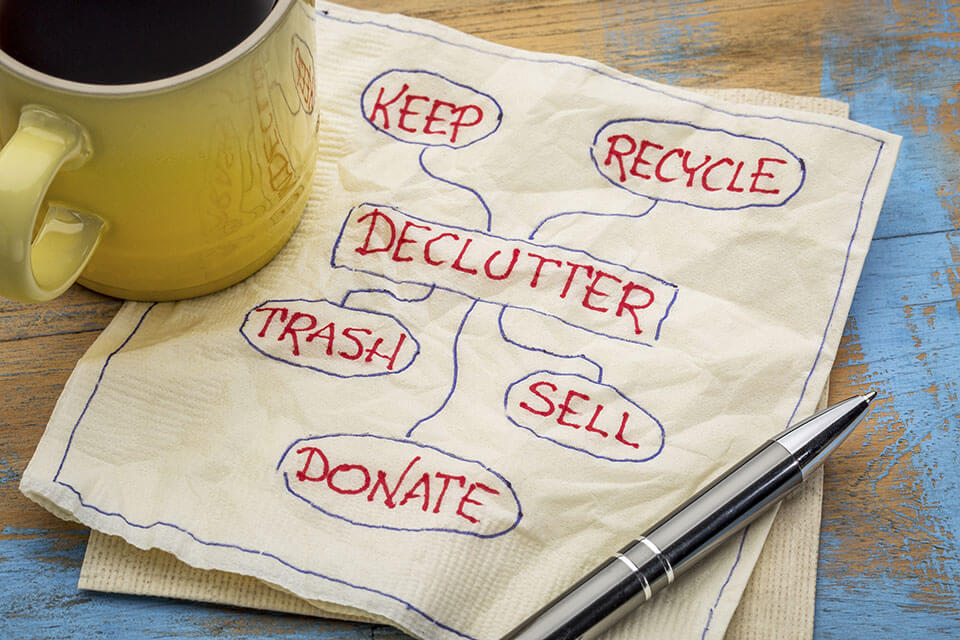 Step 3: Throw Away or Donate Perishable Food
One of the things movers won't move and you shouldn't be relocating long-distance either is perishable food. The relocation process can take a lot of time, and the relocation truck often stays under the sun for hours until you and your movers take everything out. If you have perishable food inside, you risk something getting spoiled. Relocating opened food packages is also inconvenient because you risk something spilling out and ruining your new sofa for example. Throw away or donate everything you find potentially problematic and you can get yourself fresh ingredients as soon as you get to your new home. The move-out cleaning of these objects is something that can save you from much bigger problems.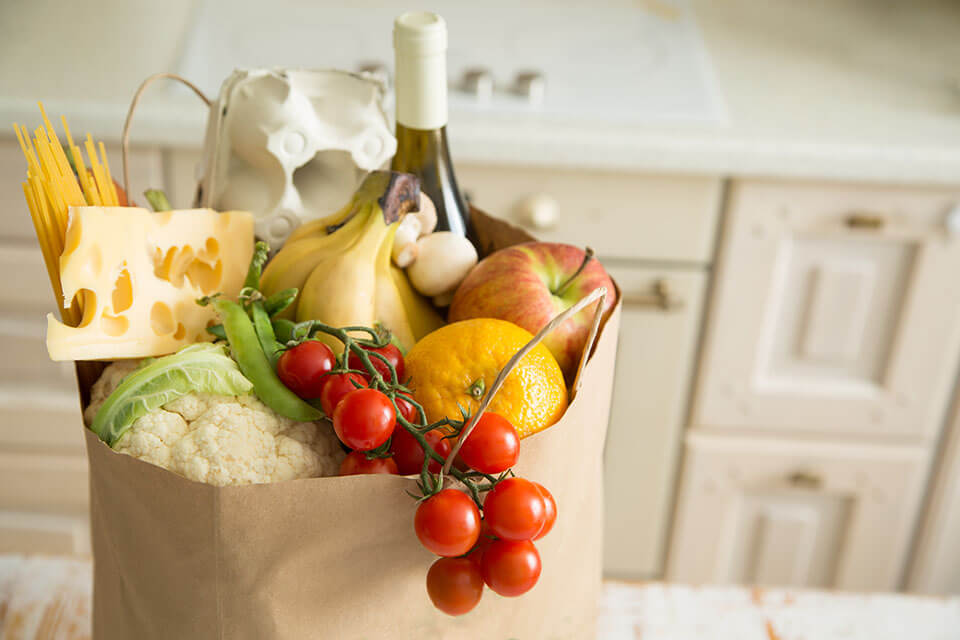 Step 4: Gather Suitable Packing Supplies for Knives, Dishes, and Appliances
Different things require different packing methods, as well as different supplies. If something is fragile, you need to protect it from breaking. If something is sharp, you need to protect yourself from getting injured. Some appliances can be disassembled, so it's easier to protect individual pieces than to wrap the whole thing at once, especially if you don't have the original packaging. You'll need to go to some of the local stores and get suitable packing materials, starting with:
● Cardboard boxes,
● Plastic tape,
● Bubble wrap,
● Paper,
● Labels,
● Cushioning.
You Need Different-Sized Boxes: Every Category Should Be Packed Individually
You'll need to have boxes in different sizes for different objects. Some things that are heavy must be packed in a smaller box - otherwise, you risk the cardboard bottom breaking and all of your dishes falling out. It is for the best that you put the same sized plates in one box, and when you start packing mugs, you should put heavier ones on the bottom and lighter ones on the top.
How Do You Pack Dishes for Moving Without Paper
? Use Convenient Alternatives - Some of These Materials You Already Have at Home
Protecting these belongings with paper and bubble wrap is one of the basic rules, but you can find alternative solutions around the house as well, and they are completely free. For example, old newspapers are a good alternative for paper, and towels and dish towels can be used as cushioning and additional protection. You can also use clothes made from soft fabric like cotton to wrap your pots, and socks to protect glasses.
You Can Find Some Free Supplies at Local Stores
If you're wondering how to save money when you move and want to stay under the relocation budget, it might be a good idea to look for some free supplies at local stores. Go to liquor stores in your neighborhood - they can give you some free boxes that are ideal for packing belongings such as glasses because most of them already have cardboard dividers inside that will stop glasses from bumping into each other.
Ensure Everything Is Clean Before You Start Packing
Before you start wrapping everything, you need to clean every object. This shouldn't take you a lot of time but it can save you from adding unnecessary tasks once you get to the new home. This way, you'll only need to clean counters and cabinets if necessary before placing your clean and sparkling dishes inside.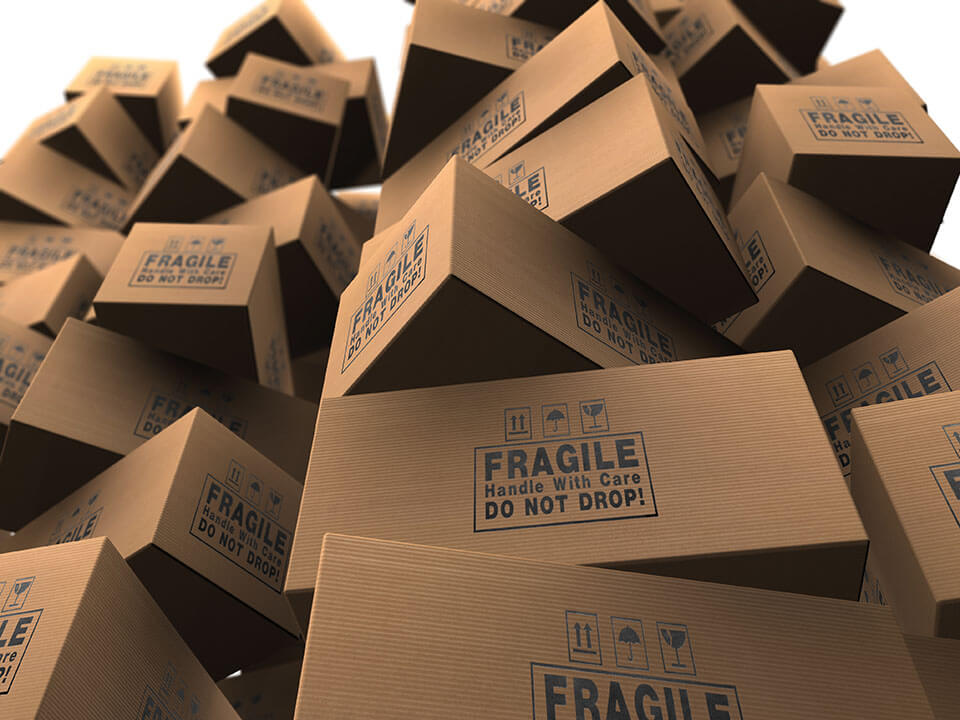 Step 5: Start Packing by Categories
As we mentioned earlier, you'll need to gather various sized boxes and different protective materials for different objects. There are some basic rules and steps you need to follow for each category, but they will all come in handy and provide good support and quality protection because most of these objects are fragile.
Disassemble the Furniture and Clean the Appliances
Disassemble the furniture and prepare it for the move. Remove smaller parts and wrap them individually - this will provide better protection than wrapping the whole thing at once. Appliances should be cleaned and dried before the big day. If you don't have the original box to protect these objects, ensure you use quality ones that will hold the weight of appliances and secure all the edges with additional layers of plastic tape.
Pots and Pans Can Be Packed Together - Put Small Ones into Big Ones
When you get to your pots and pans, ensure that they are all in a good condition and throw away everything that is damaged. These objects usually aren't very fragile so you can put smaller pots inside bigger ones and bring them together without worrying too much. If you have some delicate pans, you'll need to cover them in protective materials first and secure that layer with tape.
You Can Put Spices Inside a Pot
How to pack plastic kitchen items for moving? Depending on their structure and fragility, you may not have to be that careful with them - for example, if they are less fragile than glass objects. You can also use one pot as a container for plastic spice bottles and other smaller objects, just ensure you secure the lid of the pot.
Use Dividers When Packing Glasses
One of the most important tips is not to let glasses bump into each other inside the box. This can be done using cardboard dividers inside the box. Wrap every glass individually and place it between cardboard pieces to maximize protection.
Plates Should Be Packed Vertically
Wondering how to protect plates for relocation? This task requires that every item be separately wrapped in protective material and stacked vertically inside the box. Containers should be additionally filled with more cushioning to prevent unwanted movements, and all of the edges of the box should be sealed.
Knives Can Be Stacked Inside Heat Protection Gloves and Towels - But Never Facing Up
When it comes to knives and other sharp objects that can hurt you and your movers, the most important rule is to carefully cover them and ensure they don't fall out from their containers. You can wrap knives in a towel or stack them inside heat protection gloves.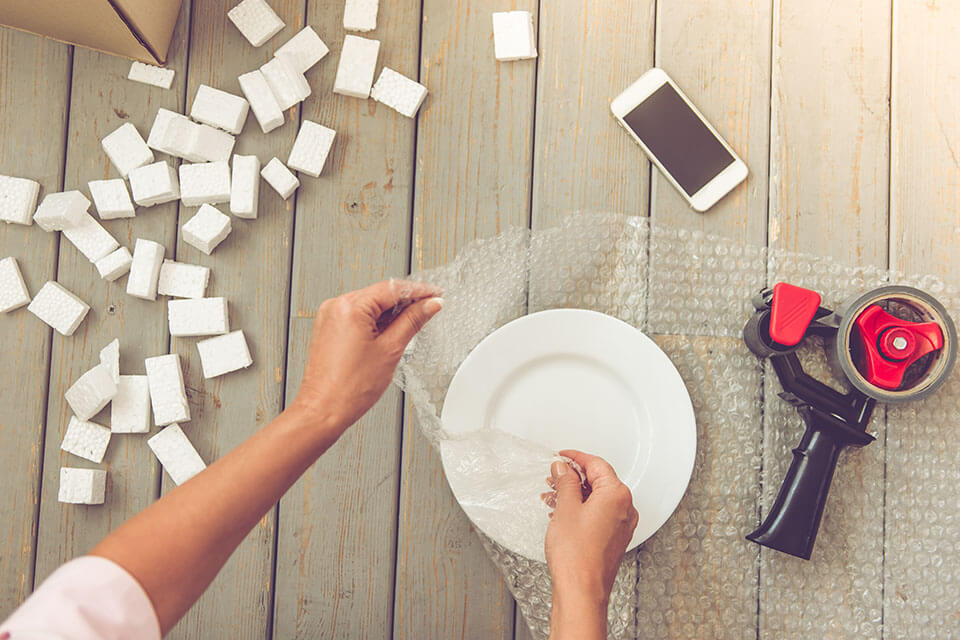 Step 6: Ensure That Everything Is Labeled
One of the common relocation mistakes people make even if they followed previous steps is to forget about labeling, or they simply believe it's not necessary because they will remember everything. You need to label each box, especially if it contains fragile objects such as dishes - otherwise, your movers might be less gentle while carrying these boxes. This can cause some of the objects to get broken, and there's absolutely no need for that now that you've come this far.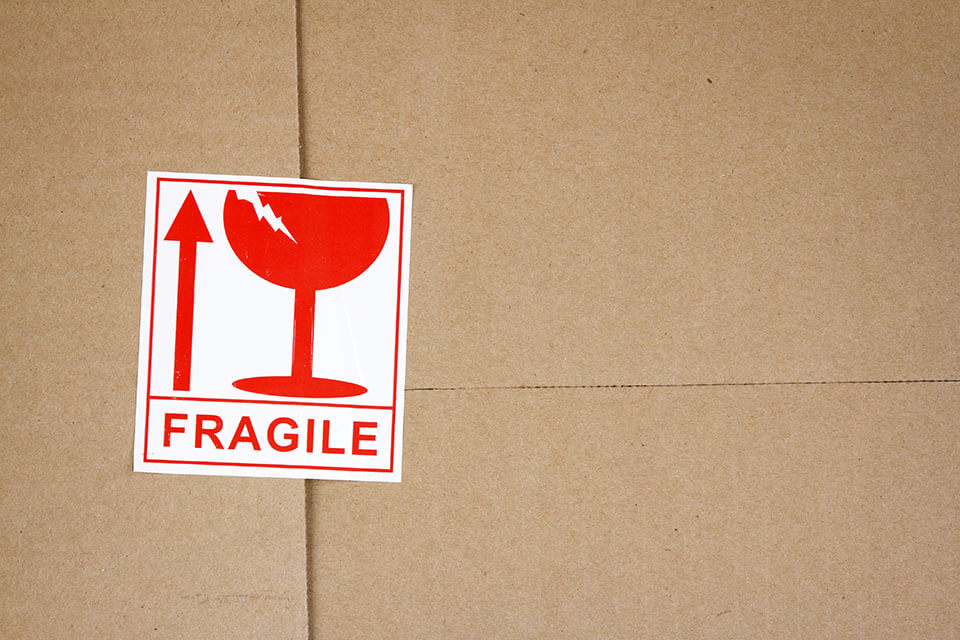 If You're Still Wondering
How to Pack Kitchen Items for Moving
, Hiring Professionals From a Moving Company App Is the Solution
Finding reliable moving companies around you and avoiding relocation scams can be challenging if you don't know where to look. Luckily, our app for moving can help you find safe and fast solutions. Once you make a packing list and decide which objects you're going to relocate, it should be easier to decide which services you're going to need.
Our app can help you find trustworthy companies in your area that provide the services you want. You'll just need to make an online account and provide us with a few details about your upcoming move. Once you log in to your dashboard, you'll be asked where and when you are relocating and what services you require. Our search engine will offer you the most convenient solutions.
If you're wondering how much movers will cost you, you can also request free quotes before you make any final decisions. After you book a company that you believe is perfect for you, you can continue to communicate with them directly. If you make a cancellation, their policy might offer you refund options as well. Feel free to contact our customer service if you have any other questions or concerns, and our kind and responsive agents will guide you through everything you need to know about the process.