Defining the price of relocation is very difficult without all the essential details, such as the size of the house, whether it is a local or a long-distance move, or how many items are there to be packed and transported. To answer the question How much do movers cost, these and other factors have to be taken into consideration. Since all professionals m have different rules on calculating their prices, tracking all this information and details is very important, but also difficult.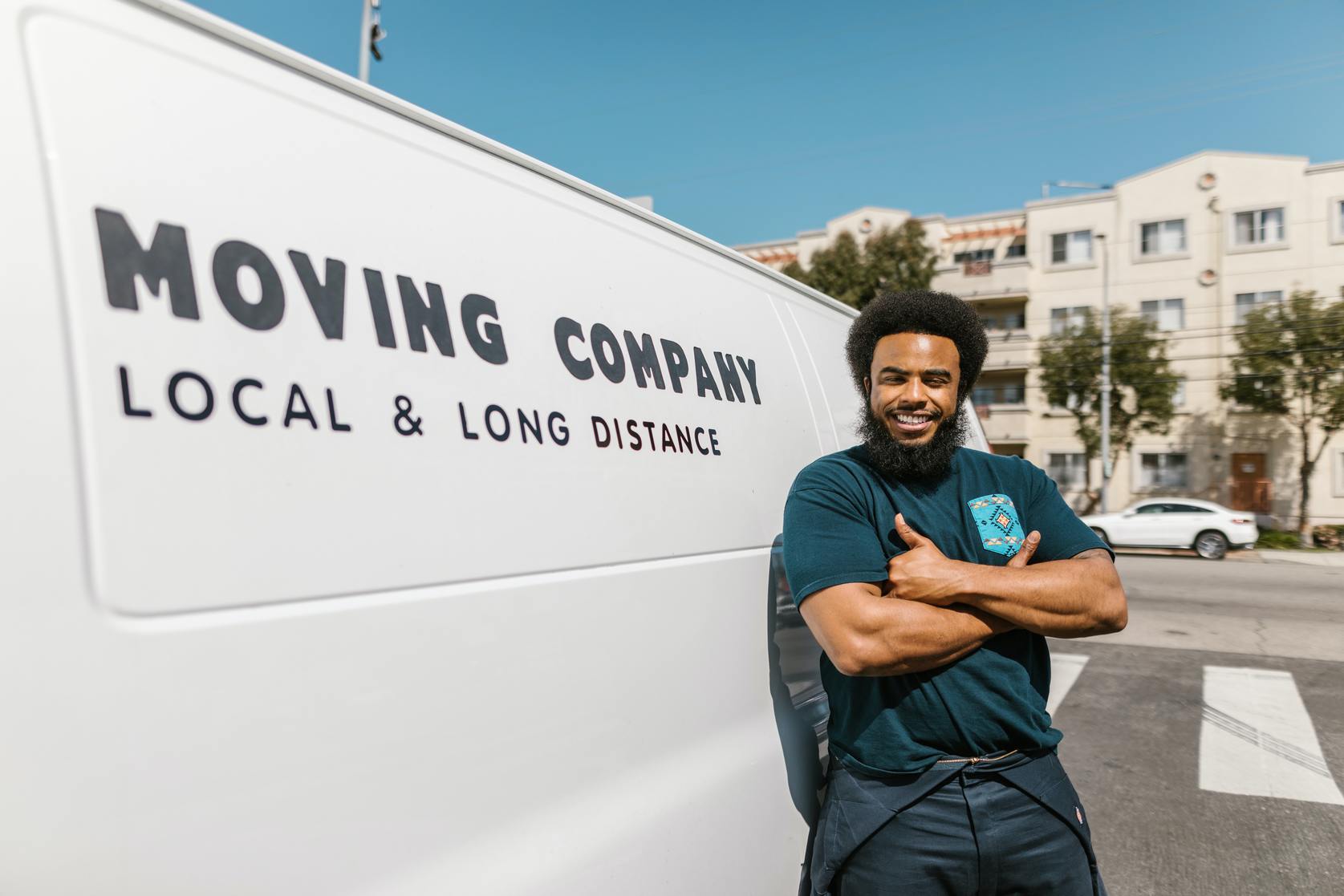 To help solve this puzzle, we developed a unique moving app, Mod24, which provides users with a centralized system for filtering data in real-time. This way, you will be able to easily compare multiple quotes from numerous and trustworthy companies and decide which conditions are most acceptable for you. But before you install our app to compare moving companies, learn what factors influence relocation expenses. Here, we present you with all the essential information you should know about before scheduling the relocation date.

How Much Does It Typically Cost to Hire Movers?
Depending on your household size, whether you want a local or a long-distance move, the packing services you choose, whether you need a storage unit or car shipping, the expenses may vary from a couple of hundred to a couple of thousands of dollars.
There are multiple ways companies calculate relocation expenses. Some companies insist on weight or hourly rate, while others count the expenses combining all possible methods used to define the relocation price. Once the average customer floats into this ocean of different information, it becomes really hard to track everything and spot potential moving scams.
Although all relocation companies have different criteria, the fairest option for defining expenses is based on inventory lists. The moment you find this type of offer, you can be sure you're dealing with a reputable relocation team that takes care of every customer and gives them the power to control the moving budget. This is exactly the type of relocation specialist the Mod24 app for moving presents and favors in an effort to resolve some of the most difficult relocation industry challenges and issues.
Can Generic Calculators Provide You with the Total Costs of Moving?
One of the most frequently asked questions on the internet is How much do long-distance movers cost? For that reason, relocation companies try to answer this question in many different ways. One of them is placing a generic calculator on their website that provides users with preliminary expense estimates. In many cases, users fall for this information and book their relocation. However, the unpleasant surprise in terms of expense increases, hidden expenses, and unexpected fees await after the movers load their belongings into the relocation trucks. So the answer to the question above is - no. Generic calculators can never provide you with an exact price.
Still, this does not mean that booking your relocation online is mission impossible. With our custom coded moving company app and all the advanced Mod24 features, not only will you get the exact estimate of relocation costs, but you will also be able to compare different quotes, book all the services you need, and the best news is - you will be able to avoid scams. Furthermore, once you book your relocation date with the professional local or cross-country mover you choose, their representative will contact you and confirm all the details. This means you will have the possibility to clarify all the minutes and wait for the relocation truck in front of your home.
Does an In-Home Estimate Provide You With the Definite Cost of Relocation?
In-home estimates are the most common way professionals use to define the expense scheme. However, keep in mind that, according to the law, all quotes can be increased 10% after the relocation, so if any additional factor or item wasn't estimated in advance, the relocation team can charge you additionally. This means that in-home estimates can be helpful in introducing the customer to the method of defining the prices but are still not 100% guaranteed. For that reason, Mod24 insists on transparent expense schemes and complete control over the relocation expenses.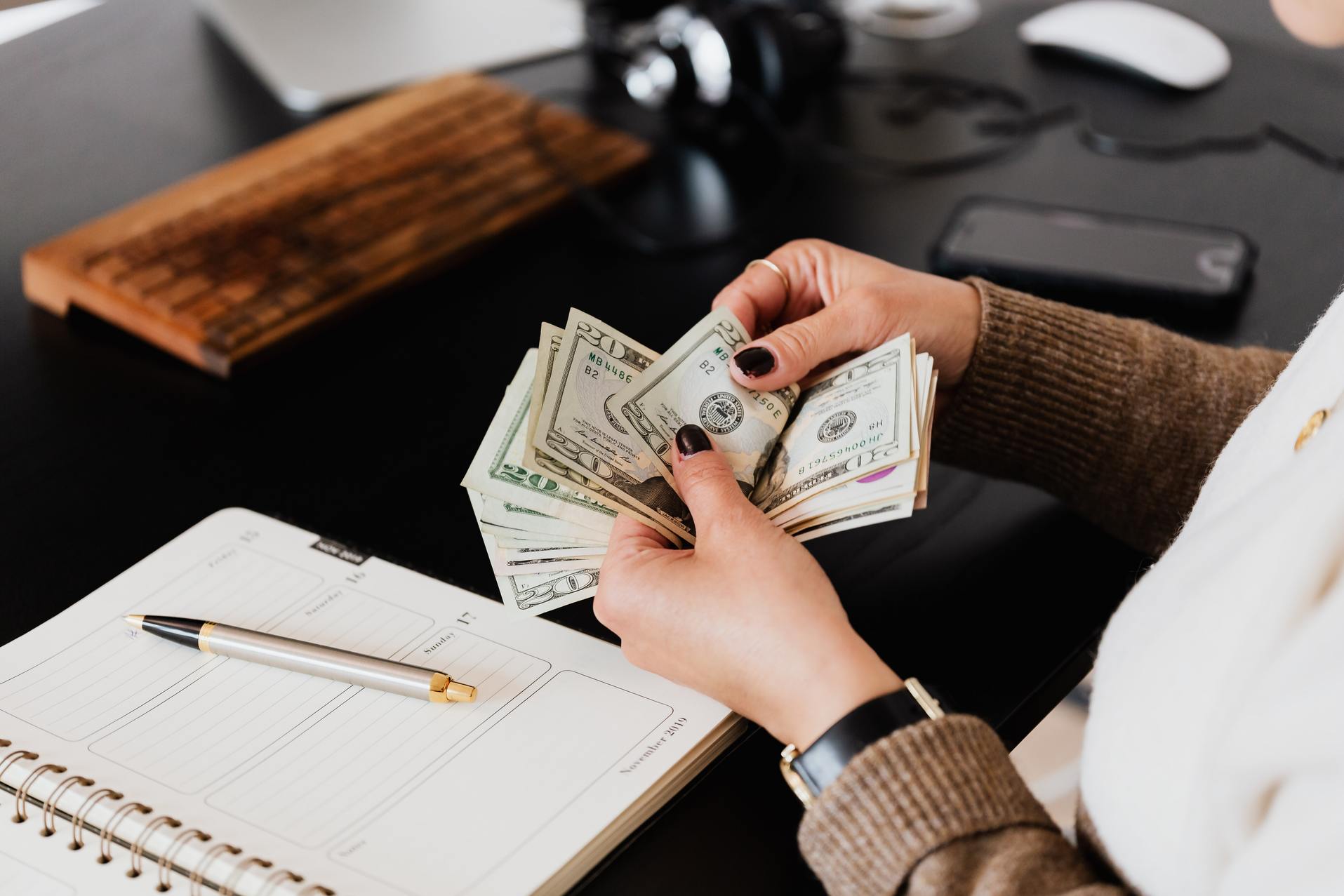 Factors that Determine How Much Professional Movers Cost
Various factors affect the final amount of relocation expenses since this is a multilayered process that entails many different services. Logically, with your needs, the expenses increase, too. Here are the major factors that affect the increase and how you can influence the decrease:
Size of your move - the longer your inventory list is, the higher the final bill will be. This is a crucial factor since it is related to all other factors. For example, the size of your move directly affects the packing materials you need, the time necessary for packing, and the size of the truck. If you want to stay within the budget, try to cut down the packing list, get rid of all stuff that doesn't have any use-value, and bring nothing more than relocation essentials.
Packing services - depending on the service you choose, whether you'll go for the partial or full option, your quote will differ. So, if you want to decrease the final bill, you can always go for a partial option, which means you'll pack the majority of your belongings while the packers will take care of some valuable things you're not exactly sure how to box up properly. Still, keep in mind that relocation specialists can pack everything from the storage areas to the living room and bedroom.
Packing supplies - another thing to add to your expenses list are materials, which can cost a couple of hundred dollars if you buy new boxes, bubble wrap, and all other supplies. If you want to save money to move, find already used cartons, and don't forget that some relocation companies provide their customers with free supplies, so you won't have to add them to your expenses list. Finding free materials and trying to avoid packing to move in a hurry are certainly some of the best relocating hacks that will positively affect your budget.
Items movers won't move can also increase the expenses because you'll have to ship some stuff in a different way. This especially applies to relocating pets, which require special transport conditions, and plants, appliances, or gardening tools that can be shipped by USPS.
Storage place - in case you have to store things before, during, or after the relocation, you should definitely use a storage place. The prices are usually based on a monthly basis and can be a few hundred dollars on average. Finding a relocation company that will provide you with one month of free storage and charges per day will be a more budget-friendly option.
A moving insurance policy is another factor that may increase the total relocation bill. When using the assistance of moving companies, there is always mandatory liability coverage included in quotes, which usually guarantees reimbursement of 0.60 cents per pound of damaged goods. However, if you want to additionally insure your valuable or new possessions, you will have to buy a full-value replacement policy, which guarantees full reimbursement. This policy usually costs between 1% and 5% of the value of the insured goods. In other words, if you want to insure $20,000 worth of items, you can expect that the policy will amount to between $200 and $1,000.
The moving day is another factor that can crucially affect your relocation costs. For example, if you're trying to organize your move during the peak season or weekends, the price will be higher. The solution is to avoid those periods if you can, and your budget will be saved from all additional and unnecessary expenses.
How Much Should You Tip a Mover
The element that always stays out of all expenses calculated in advance is a tip for the mover that, after all the effort relocation specialists put into your move, is definitely deserved. The usual amount ranges from 5% to 20% of the total relocation expense, and the higher your satisfaction with the service, the higher the tip. In case your relocation specialists had to deal with narrow passages, staircases, or heavy things, and all your stuff has been delivered in perfect condition, consider a higher percentage of the tip.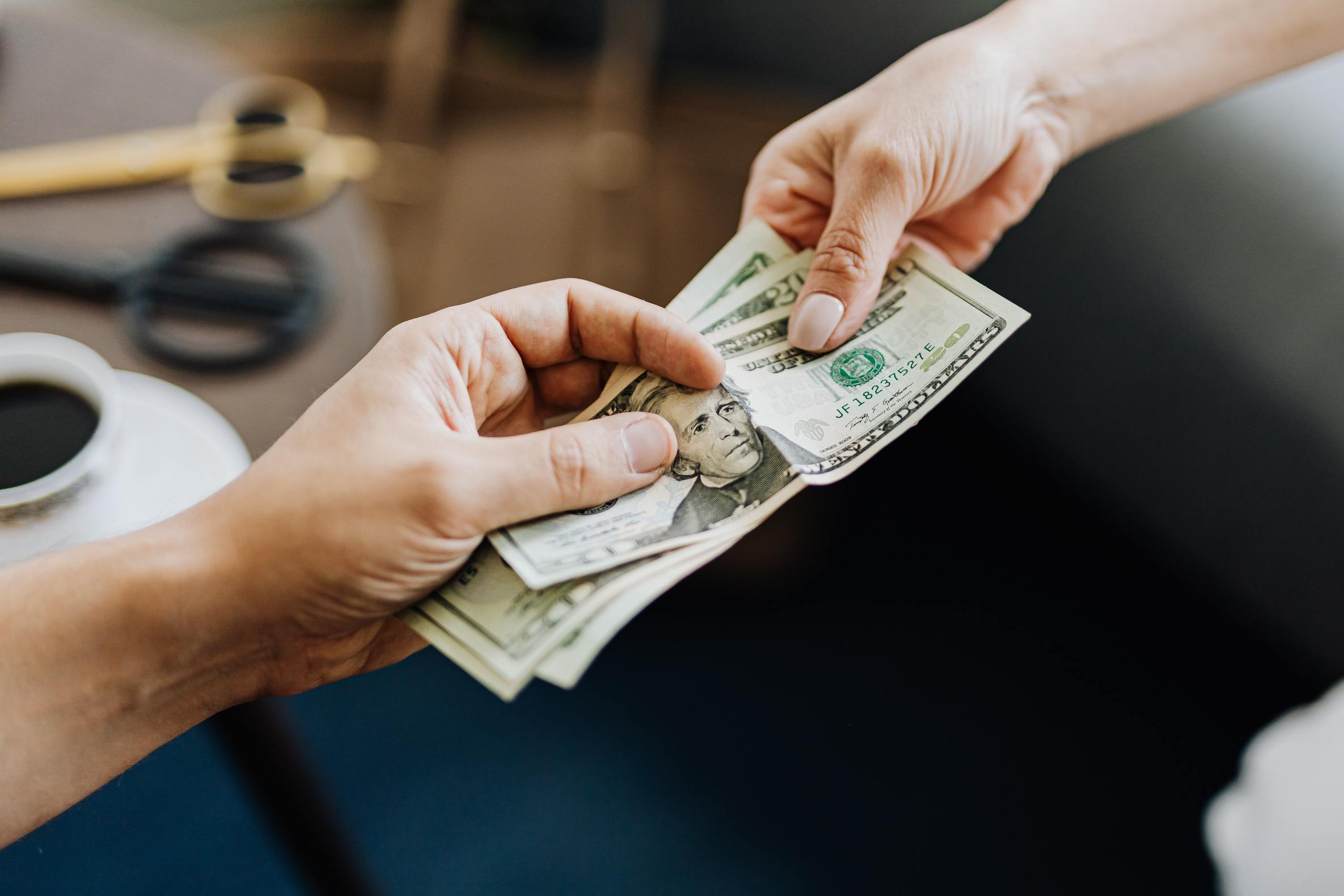 Is It Cheaper to Hire Movers or Rent a Truck - Ultimate Moving Tips on How to Control the Costs of House Relocation
The price of truck rental depends on the size of the truck, mileage, and rental time. In case you're relocating locally, you will be charged by the hour, and those relocations usually don't take more than $1,000. However, if you're relocating long-distance, then this expense can rise to $5,000+. If you choose to rent a truck, be ready to add the costs of fuel, tolls, and labor workers, too, so this can easily raise the total expenses for a couple of hundred dollars.
Is It Worth It to Hire Movers and What Types of Long Distance Service Should You Choose?
Another dilemma all those planning a relocation have is whether hiring a professional mover is worth it. Although the estimation of the final expenses might seem too high at first sight, once you face organizing every detail that relocation entails without the support of your relocation specialists, you might change your opinion. Having a relocation company that will take you through the whole process and offer you all the needed help will shorten your relocation to-do list significantly. Here is how the professional mover's to-do list looks like:
Packing,
Taking care of all supplies needed for boxing up your belongings,
Loading and unloading the relocation truck,
Disassembling and reassembling the furniture,
Relocating demanding objects such as pianos,
Insurance policies,
Fully protected storage places,
Transportation trucks,
Door-to-door or terminal-to-terminal deliveries,
Car shipping,
Additional assistance such as cleaning.
Imagine now how it would look like to organize all these details by yourself. Calling separately a truck rental company, a storage company, car shipping providers, insurance agencies, organizing friends and family to help with the heavy lifting, and working it all into everyone's schedule.
On the other hand, a single relocation company that can provide you with all the help you need, organize the whole process at the time it suits you, give you beneficial prices when you combine a few services, and allow you to move efficiently is definitely worth hiring. It looks like attaining a stress-free move is possible!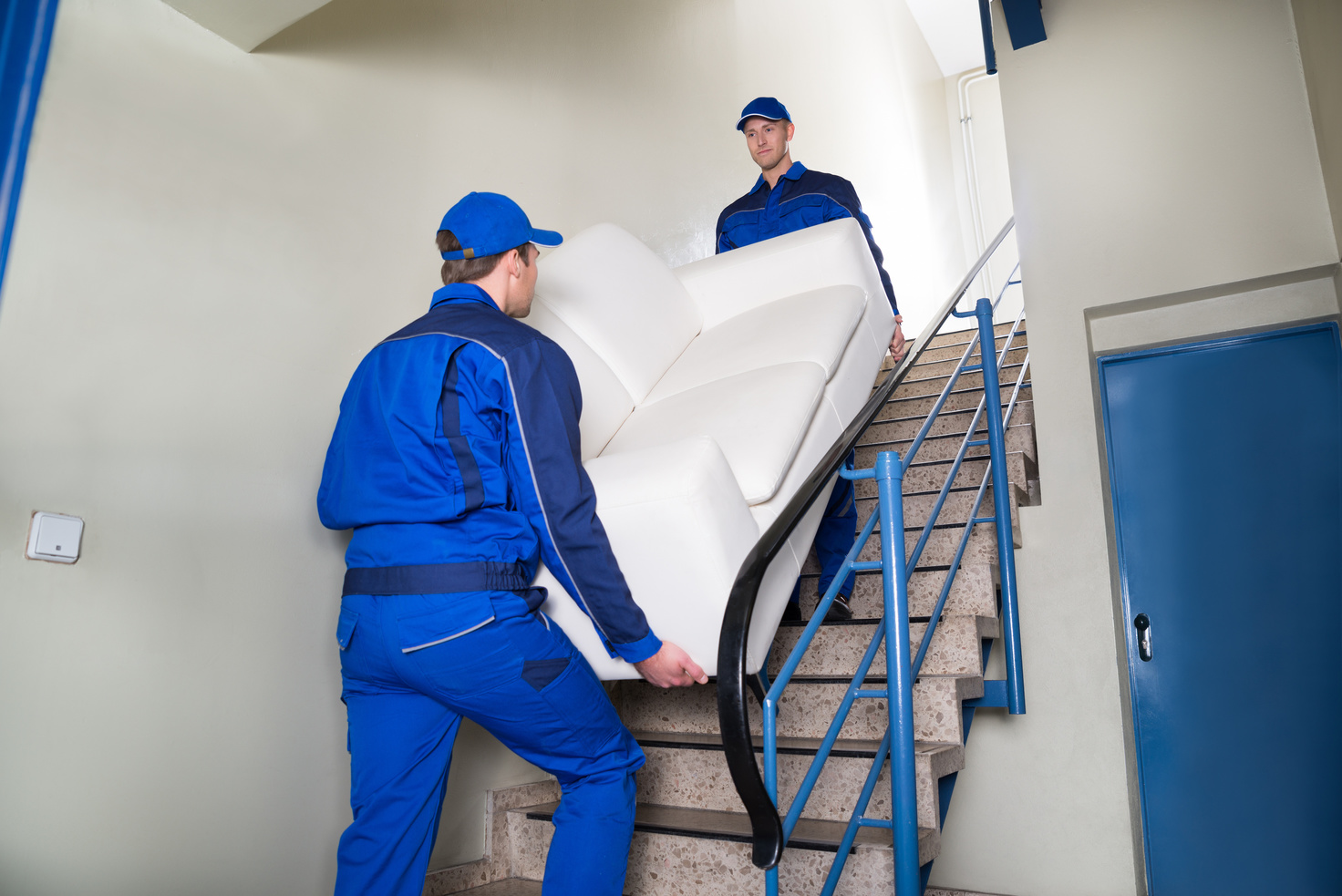 Mod24 Provides Its Customers With Guaranteed Quotes and 100% Sure Estimates
Along with an advanced system that provides direct contact between a relocation company and a customer for booking and scheduling moves, Mod24 features provide users with exact cost estimations. Moreover, the Mod24 app to compare moving companies allows users to make comparisons of quotes and get the answer to the question How much does a mover cost. If you're interested in getting estimates of your relocation expenses, make sure to create a profile and start searching for the right local or cross-country moving company.