If you plan on changing your place of living soon, you are probably wondering how to organize a move. Although it's a stressful process, getting organized to move isn't impossible if you know what you are doing. You can plan it all and turn the relocation into a simple task. By following these simple steps that we've listed below, you will help yourself more than you can even imagine.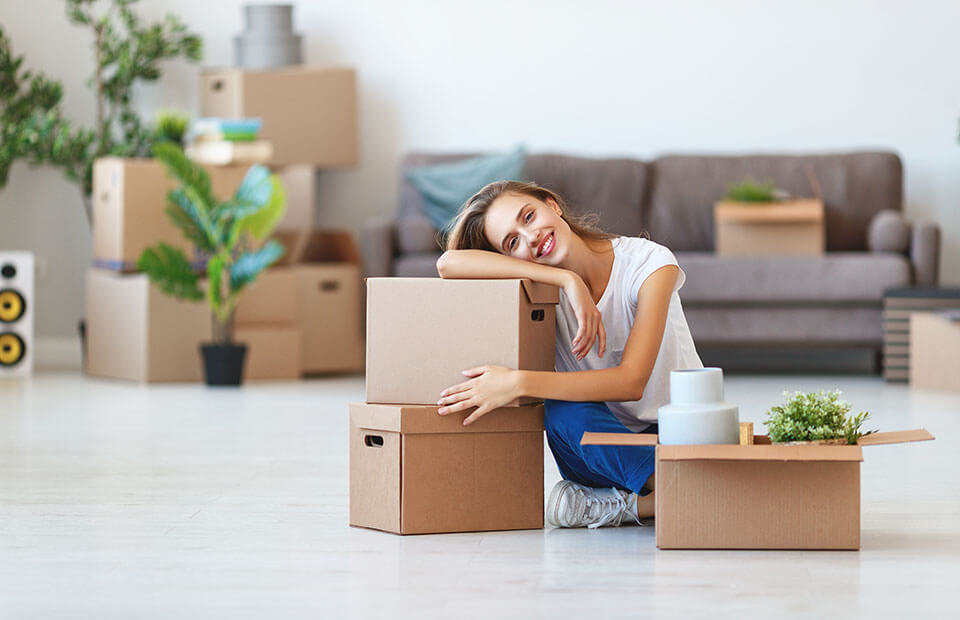 The moving organization list is not a short one. There is so much to do - it's not all about wrapping items and placing them into a box. The important thing is that you start your preparations on time and have a clear set of goals. If you stay focused, you will be ready for the relocation day and quickly find yourself inside the new home.
How Do I Get Organized to Move?
How do I start preparing to move? This question bothers many Americans once they set the date for their relocation and start thinking about everything that lies ahead. Relocation stress sets in, and suddenly, you're not thinking clearly. How will you organize an efficient move when there are so many tasks you have to handle? Luckily for you, we are here to help out and turn this nightmare into a stress-free move. Yes, it is possible! All you need to do is organize every little detail, follow through with the plan you've written for yourself, and the rest will follow.
Our Moving Organization Tips Will Save You a Lot of Time and Energy
Of course, this won't be easy without some helpful relocation tips. We gathered the best ideas that will show you how to organize your move. These are proven to work, and they can be of use even if you have to move in a hurry. What's more, these tricks will also show you how to avoid the most common relocation mistakes and get through this painlessly.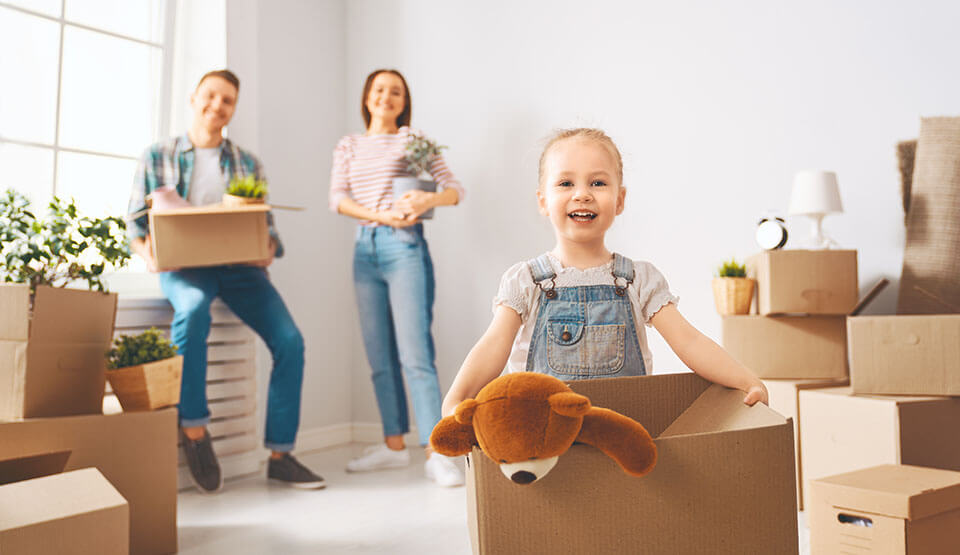 #1 Make a Moving Binder
One of the relocation essentials is, without any doubt, a binder where you can store anything related to your move to a new house. What to put in such a binder? First, we suggest you organize important documents at home and place them here - medical, financial, and any kind of personal documents should be carefully sorted out and carried safely.
You Should Have a Getting Ready to Move Checklist
The to-do list is the basis of your preparations. Here, you should write down everything you have to do, from packing dishes to figuring out the right way to change voter registration. Having a list ensures that you won't have to improvise - that's simply a waste of energy. Also, you will finish your tasks in the correct order. For example, you won't pack plates weeks ahead of the move and then have to buy plastic ones for weeks because you have no dishes to eat from. You will hardly manage to wrap all your belongings without making a mess in your soon-to-be-former home, so all the leftover supplies and the dust will have to be cleaned before you head to the new house. We suggest you make a moveout cleaning checklist as well and add it to the relocation binder.
Keep Track of Relocation Expenses
Huge expenses in the weeks leading to the move will only increase your anxiety about moving out. How can you deal with this? Easy, you have to keep track of your spending, and that is easily done if you have an expenses checklist. Set a relocation budget and focus on staying below the limit you've set for yourself. This likely won't be an issue if you have saved money to move, but it's always wise to control how much you spend. Keep in mind that there could be unexpected expenses even after you settle in the new home.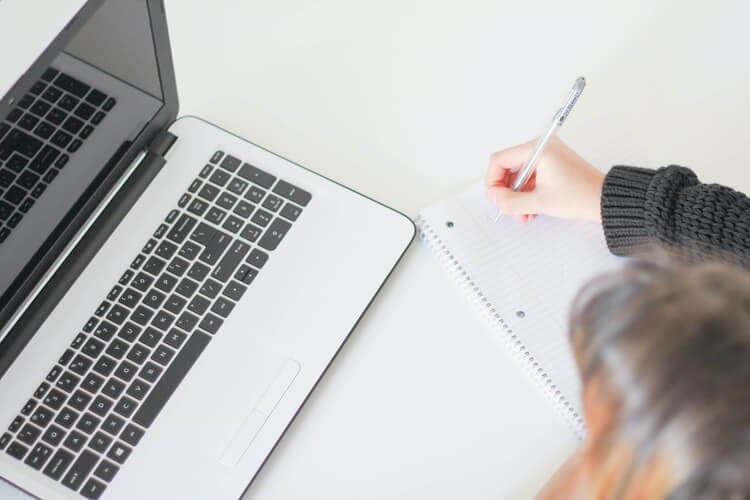 #2 Decide Between a DIY Move and Hiring a Professional Moving Company for Your Relocation
Deciding whether you need movers or want to move all the stuff on your own is best done as soon as you determine when the big relocation day is. Naturally, you won't have much time if you find yourself planning a last-minute move, and in that case, it's almost impossible to pull off a DIY relocation. But, in other cases, you have to choose between easy and cheap. If your budget can take it, hiring movers is the safest way to go, and our app for moving can help you choose a relocation company that provides all the services you need.
If You Decide to Go With the DIY Option, Expect Obstacles Down the Road
When you're planning a move to another city or state, the DIY approach can be pretty tricky, especially for those about to move out for the first time. You are about to face the unknown, and having no safety net such as a professional team of movers will only increase the stress you must be feeling. You shouldn't have to make yourself go through this. We know you're about to ask how much movers cost, and trust us - the most straightforward answer is that they cost less than losing your nerves while trying to move on your own.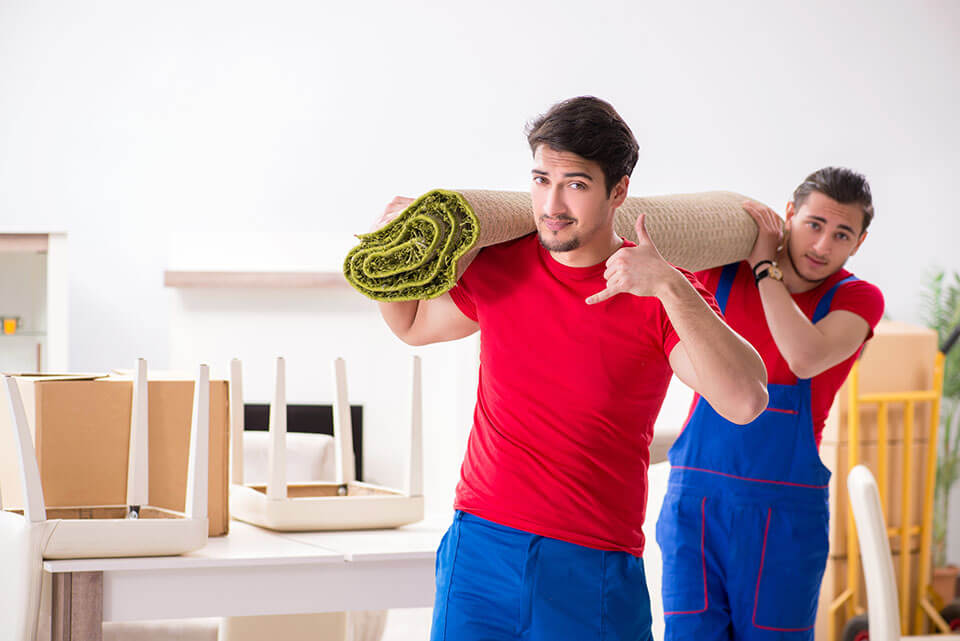 #3 Declutter Your Home Before You Start to Pack
How do I start decluttering to move? Should I even declutter? These are some of the most common questions, and we will explain why the answer to them is a firm yes. Decluttering is almost a mandatory task before you start organizing packing for a move. It will allow you to finally decide what to get rid of from your home - we often put off this task, and so the clutter only continues to grow for years. Relocation is a perfect chance to throw, out, donate, or sell stuff you no longer like or use. You may require a day or two for this exhausting task, but it will be worth it. Remember to recycle what you can. Also, keep in mind that you have to get rid of items movers won't move. Once you start to pack room by room, you will be thankful that you've downsized for a move - decluttering will only make things easier.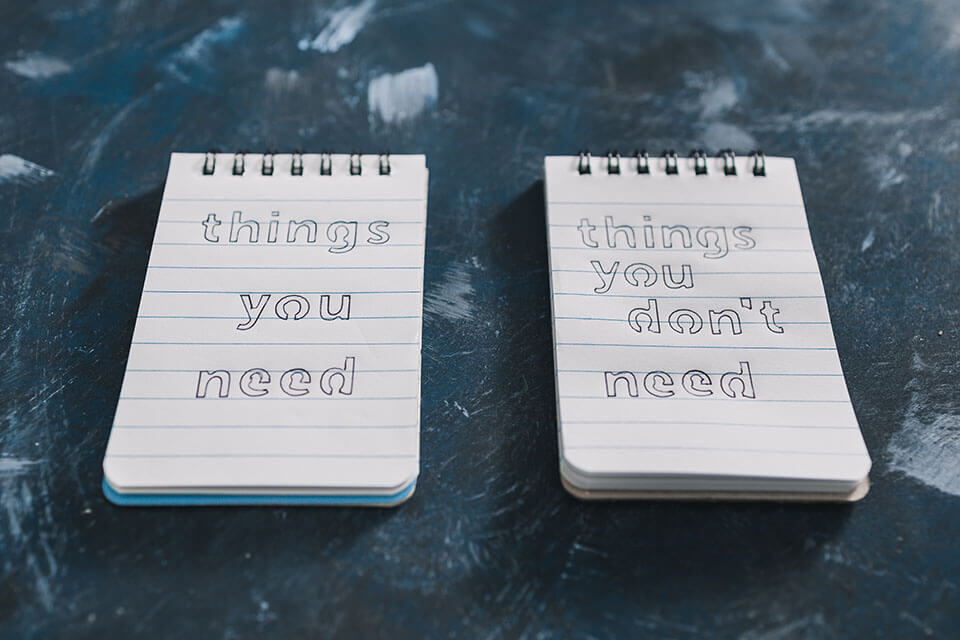 #4 Buy Boxes and Other Necessary Supplies on Time
After you have successfully gotten rid of the things you don't need, you will have an approximate idea of how many boxes you require to store everything you'll take with you. That means that buying supplies is best done after decluttering. Pro tip - before you overspend on supplies, try to get your hands on some free boxes. They are pretty easy to find, and you can save a bit of cash that way. However, you should still pay a visit to the supply store and buy things from the following list:
● Boxes (small, medium, and large),
● Tape and markers,
● Bubble wrap,
● Plastic wrap,
● Packing paper,
● Styrofoam peanuts,
● Blankets for wrapping furniture,
● Dolly and ropes.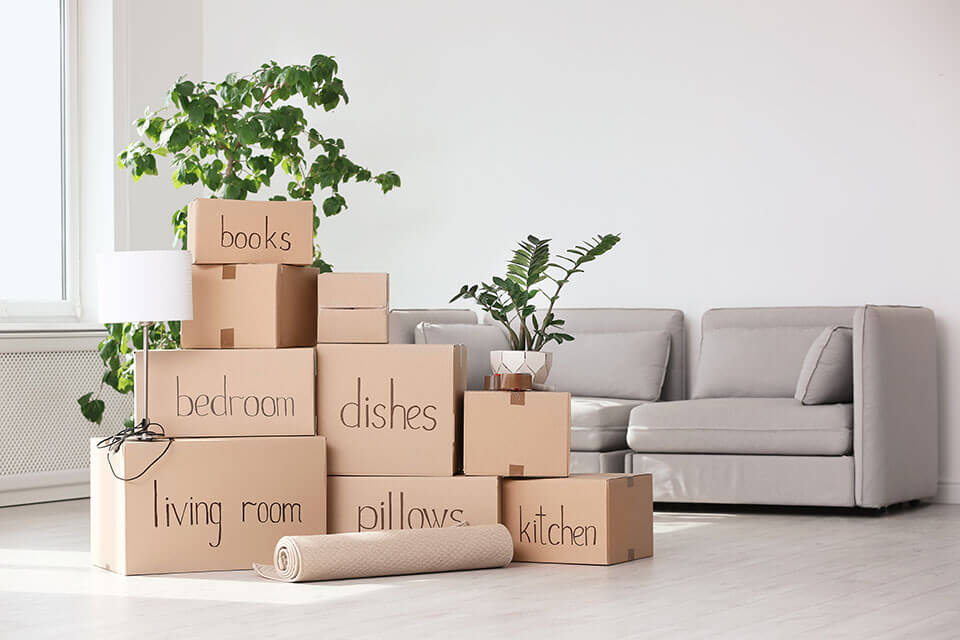 #5 Have a Packing Plan Before You Start Wrapping Your Items
Have you asked yourself - in what order should I pack to move? Indeed, you can't just start anywhere and randomly throw items into a box. One of the wisest relocation hacks is to organize a packing schedule based on the necessity of the belongings - first, wrap up those that you can last without for a few weeks.
Start With Non-Essential Belongings
You can start by wrapping books and decorations such as paintings, vases, and mirrors - these should be one of the first tasks on the wrapping list. Then, continue by clearing out the storage areas such as the attic or garage and then get to wrapping clothes. Next is furniture - that might take a while if you have to disassemble a few pieces or a piano. Also, we advise you to start with living room furniture and leave your bed and kitchen table for last. After furniture, you'll have to tackle the challenge of wrapping electronics - be careful with those screens, as they are easily breakable.
The Kitchen and Bathroom Should Be the Last Parts of the House to Be Packed
It's recommended that you put off wrapping up belongings that were stored in these rooms for as long as you can so that you can continue to function (almost) normally while your house is being packed. But it's important to remember that wrapping dishes such as pots and pans or clearing out your kitchen cabinets and wrapping glasses will take a while. Don't put it off so much that you won't be able to take a break before the movers come - plus, you also have to prepare for movers. The bathroom doesn't store so many belongings, and you will see that it won't take long to clear it out. The more significant issue will be cleaning it before you move out.
Have an Essentials Bag Ready for the Relocation Day
It usually takes a while for movers to load every single box onto the truck and then unload them once the truck arrives at your new address. Relocations are exhausting not only for workers but for you as well. That's why we recommend you have a bag filled with essentials by your side. What to put in an essentials bag?
● Laptop,
● Chargers,
● Medication,
● Money,
● Important documents,
● Valuable belongings,
● Water bottles and snacks.
In case you are relocating with kids and didn't leave them with family or friends until the move is over, we suggest you put their favorite toy or book in the bag to occupy their attention and ensure that they don't get bored while the movers do their job. If you are relocating with pets, remember to have their favorite snack by your side during the move. And lastly, you should have cash on you so that you can tip movers.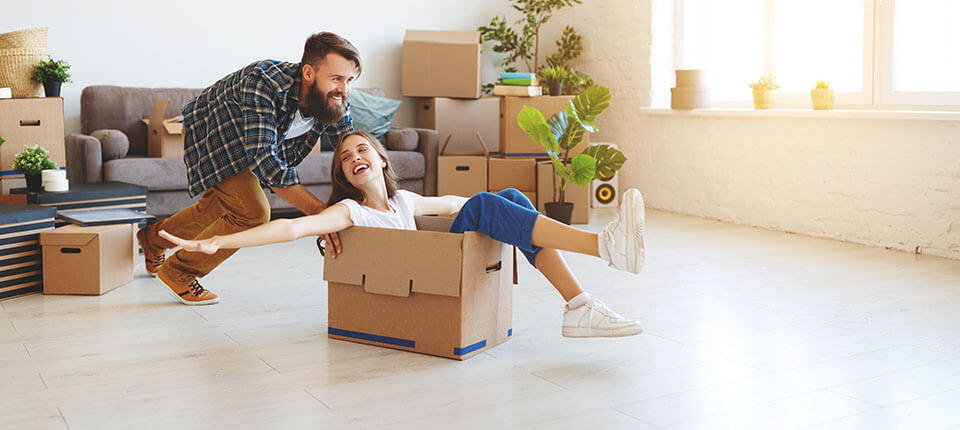 #6 Keep an Inventory of All the Stuff That You Box Up
While wrapping your belongings, be sure to write down what you have packed. Why is this important? Well, it will be helpful to check the list if you can't remember whether you have packed something or not. Also, once you start unpacking, you can compare the inventory with the packages that have arrived, see whether something is missing, and notify your movers immediately. If you notice broken or damaged belongings, you can report that as well.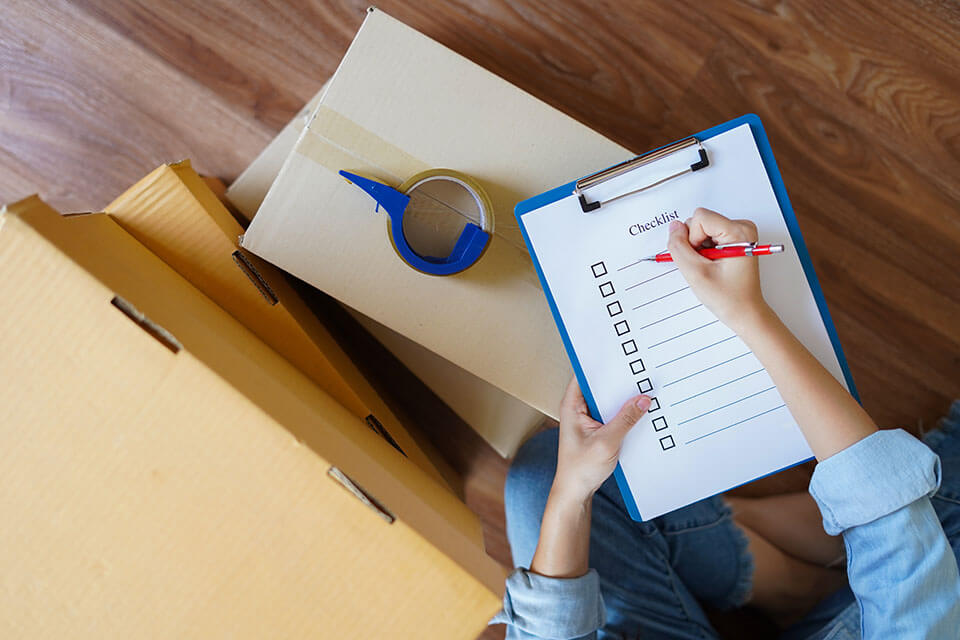 #7 Label or Color Code Your Packages
You shouldn't even consider not labeling your packages - that is a horrible idea, and every expert will agree on that. You should have a permanent marker ready, and once you seal the package, write on it. It's crucial to emphasize if the package contains fragile belongings, so the movers know to be extra careful. If you're not fully satisfied with simple labeling, you can improve this method by color-coding packages. Buy colored tape, and dedicate one color to each room. Just seal the package with the tape of the color that corresponds to the belongings inside - it's a simple system that can speed up the labeling process.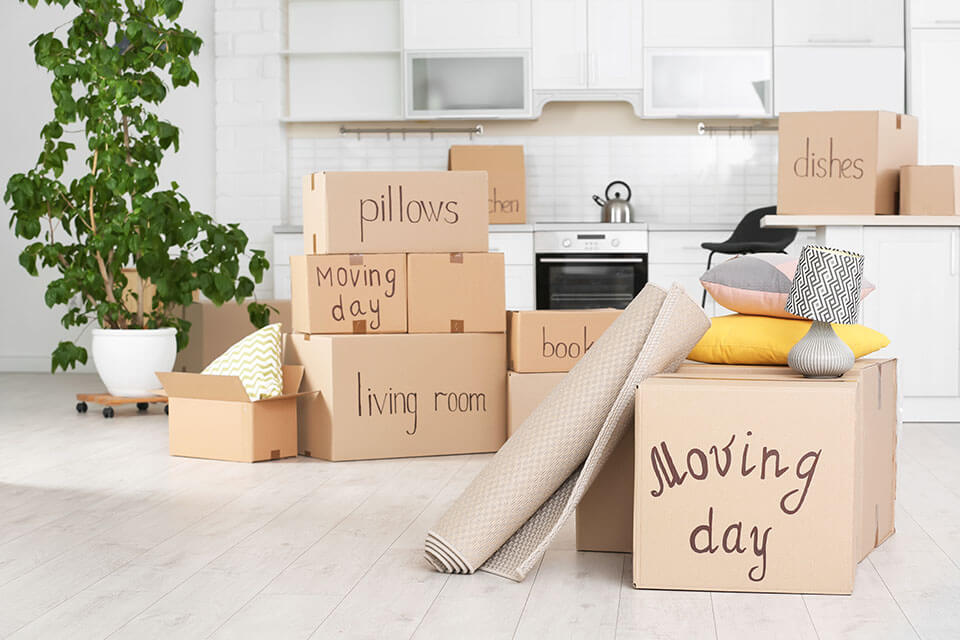 Mod24 Is the Best App to Compare Moving Companies - Find the Right Moving Company for Your Move
Using our Mod24 features, you can ensure you have found the top relocation company for your upcoming move. Avoid all the industry challenges and issues with a few simple clicks, and enjoy a relaxing move without any relocation scams. Mod24 is a leading moving app that follows all of the relocation industry stats and trends, which allows us to find the right match for every customer. If you were wondering what Mod24 can bring to the industry, you could find that out by reaching out and securing yourself a reputable company for your relocation. Contact us for any questions you may have, and we will be happy to provide you with the necessary information.