← Back to all posts
Benefits of Moving - 5 Good Reasons to Move
While each relocation has its pros and cons, most of us will agree that the benefits of moving far outweigh the costs. While organizing a move is not easy, that doesn't stop 10% of the entire US population from regularly relocating every year. Each person that moved certainly had their motives to do so, so let's go over and analyze some of the most common great reasons you might decide to move.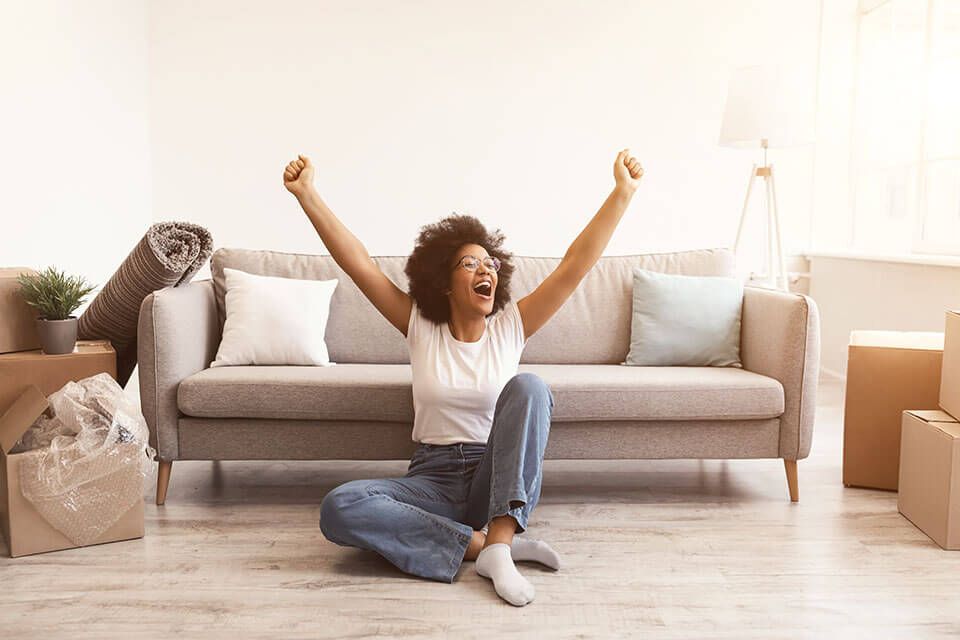 While having a good reason to move will certainly motivate you to go through with it, it doesn't make the preparations any easier. Although those who move often will have a clear picture of what needs to be done, someone who's doing it for the first time likely won't have a clue where to begin. Considering all the preparations that come with relocating, it might be good to get some professional assistance right from the get-go. If you're having trouble finding a mover in your area, try using Mod24, a high-tech moving app that features only the best relocation companies working in the industry today.
Benefits of Moving Out Will Always Outweigh the Costs
Although calculating the pros and cons of moving might not always be easy to do, the benefit of relocating certainly outweighs its costs. That's precisely why Americans tend to move pretty frequently, with nearly 31 million people relocating in just a single year. While some prefer to stay within their hometown, others leave their state and travel across the country looking for the life they've always wanted. Lastly, although there are both good and bad reasons to move, it's usually the better ones that finally get you to move out and find a new home.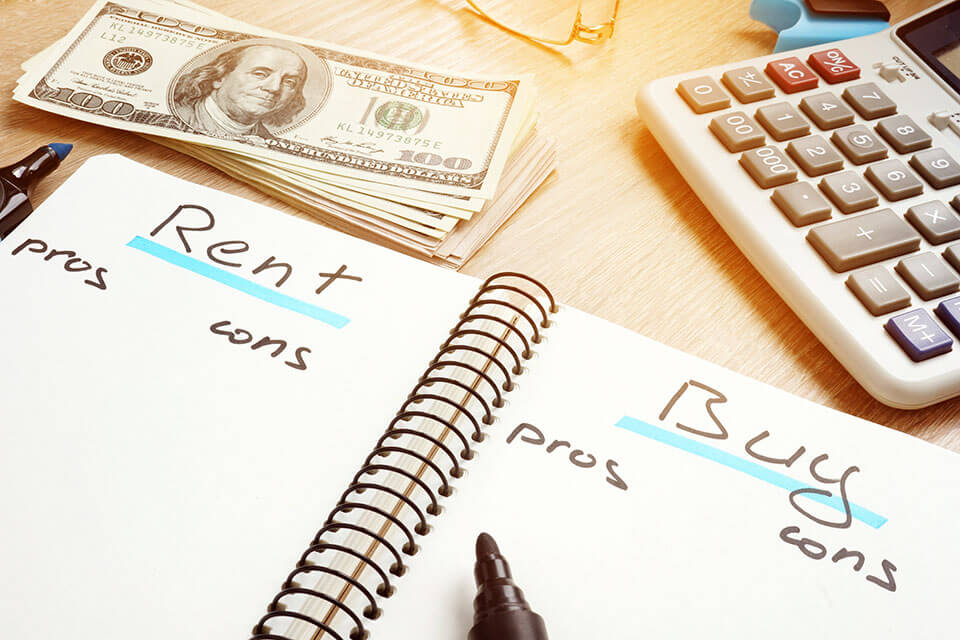 #1 Landing a Much Better Job Is a Great Reason to Move

Landing an excellent position at a successful company is one of the most common reasons many young professionals are relocating across the entire country. While it might seem inconvenient at first, many would not hesitate to move to a different city if that would get them a job that pays way more than the one they currently have. After all, the position could allow you to live in a big city and rent an apartment that would otherwise be out of your reach.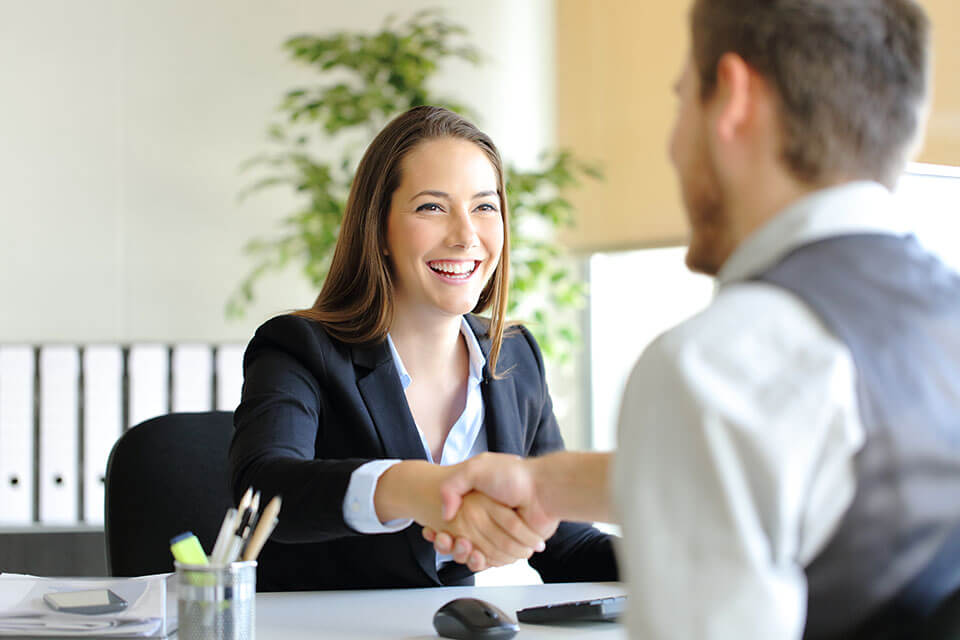 #2 Deciding to Move in With Your Significant Other Will Take Your Relationship to a Whole New Level
Is there a better reason to relocate than wanting to live with the person you love? Besides feeling amazing, deciding to move in with your significant other will bring all sorts of benefits to your relationship. For starters, spending a lot more time with one another gives you a chance to connect in a way you never have before. While some people prefer to wait until they are married, many decide to move in with their partner long before tying the knot, allowing them to grow their relationship naturally.
Pregnancy Is Also a Good Reason to Move in With Your Partner
If you don't already live with your significant other, having a baby will undoubtedly speed up your decision to move in together. It might be good to start preparing for the move as soon as you find out you're expecting. However, if your partner is not from the same city or lives across the country, it's best to first go through all the medical checkups. Deciding to move to a different town during pregnancy holds certain health risks, so make sure that the doctor clears you before setting a date. After all, the life and health of your unborn child is the most important thing to worry about. To avoid any unnecessary relocation stress, let your partner handle all the preparations or hire professional movers to organize your move.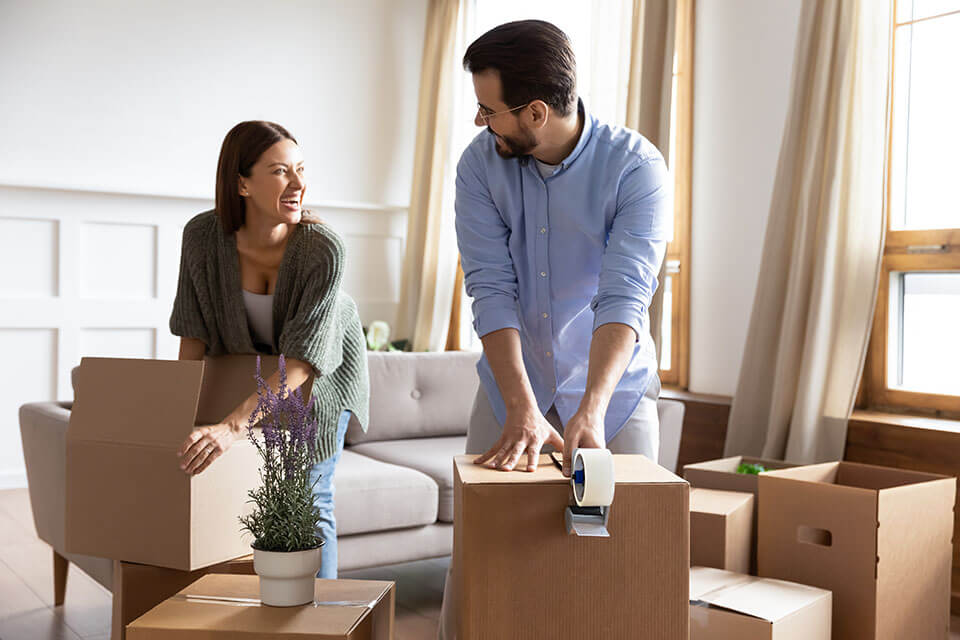 #3 People Often Move Looking for Better Living Conditions
Most Americans decide to move based on amenities they have or don't have in their immediate surroundings. More often than not, the place we're born in doesn't have everything we want and need, requiring us to move to a new home, neighborhood, or an entirely different city. This is not bad by any means, but you'll have to be financially stable or have a significant pay increase to make such a change. However, relocating to a better place will improve the quality of your life, making it worth the wait.
Getting a Bigger Home Is a Pretty Common Reason to Move
Upgrading to a much bigger home is one of the most common reasons people decide to move.
Buying or renting a large new house will usually solve all your storage problems, meaning you won't have to learn how to downsize or worry about what to get rid of before relocating. Couples who want children will benefit significantly by securing a bigger place from the start, particularly if they plan to have more than one or two kids. Getting a house with a large backyard is very convenient for those relocating with pets, or more precisely dogs, as it will allow them to have appropriate exercise without having to take them out for a walk three times a day.
Families Will Often Move to Gain Access to Highly Rated Schools
Considering it's a parent's job to do what's best for their children, many families choose to move to a neighborhood with plenty of highly-rated schools. This will often require you to relocate to an entirely different city, something the little ones might not appreciate. Relocating with kids might not be easy, but remember that it's even harder for them. Having to leave behind all their friends will cause them a lot of relocation anxiety, so do everything you can to help them adapt to the new surroundings.
Living in a Safer Environment Is a Universal Reason for Moving
Safety is always one of the deciding factors when choosing where to live, as nobody wants to spend their days fearing for their life every time they have to leave the house. While a majority of smaller cities and towns throughout the country are genuinely safe, that's certainly not the case with many larger cities. NYC, LA, and San Francisco all have dangerous neighborhoods that are notorious for the number of crimes that occur on a daily basis.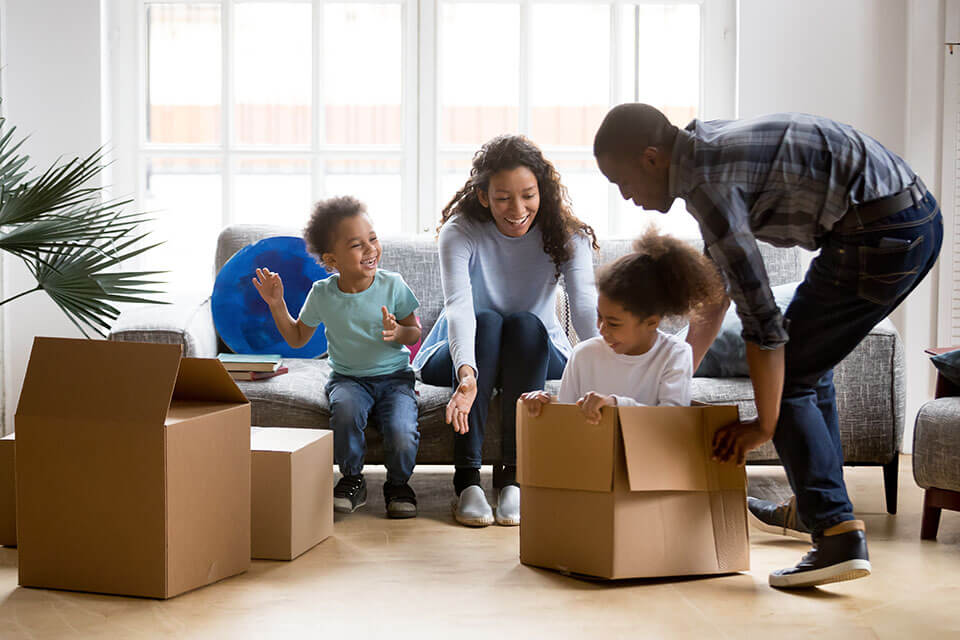 #4 Many Decide to Move Out for the First Time to Become Independent
While nobody denies that staying with your parents well into your late twenties provides a sense of security, you won't be truly independent until you start living on your own. Leaving the nest is a crucial part of growing up, as it forces you to learn all the necessary skills needed to survive and thrive in today's world.
With So Many Things to Do Before You Can Leave the Nest, Consider Hiring Movers to Assist You
If relocating for the first time was an easy thing to do, most people wouldn't stay with their parents for as long as they do. The first step is to secure a stable source of income, as you'll need plenty of resources to set up a proper relocation budget. If you're not sure how to save money to move, try cutting some unnecessary expenses or sell some of your unused belongings.
Once your finances are in order, start looking for a home, which just needs to be within your budget. If the place is entirely unfurnished, be sure to add all the things you need for your first apartment to the packing list. It's also good to get familiar with some relocation essentials, like learning how to organize important documents or change your address. If you want to move efficiently, try to use as many relocation hacks as possible or find professional movers to assist you. Considering all the tasks that have to be done before the move, you'll need all the help you can get.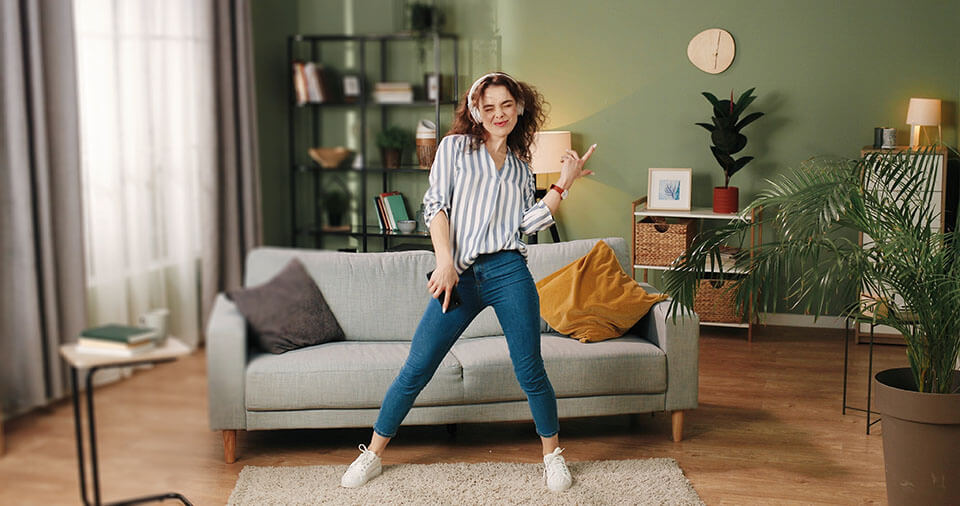 #5 Making Friends and Exploring New and Exciting Opportunities Are the Main Reasons People Move Several Times in Their Life
Is moving good for mental health? When it comes down to it, many people choose to move simply because they need a fresh start and a change of scenery. Relocating to a different neighborhood or a city will provide all sorts of exciting opportunities, allowing you to meet new friends and expand your horizons. If you feel like a sudden change would be too much for you, try relocating from a house to an apartment and see how long it takes you to get used to the new living conditions.
Why Is It Good to Move to a New Place
Every Now and Then?
Considering an average American tends to move up to a dozen times in their life, it is very clear that a person's perspective and priorities can change drastically over time. While this might seem strange at first, it doesn't take long to realize that you've likely already been through at least a few changes. This is very noticeable when comparing your teenage years to adulthood and becomes even more apparent once you find a partner, have children, or go into retirement. The frequent relocations are just a result of your growth, so don't hesitate to move to a different place when the need arises. After all, you can't really grow or change if you stay in the same spot your whole life, can you?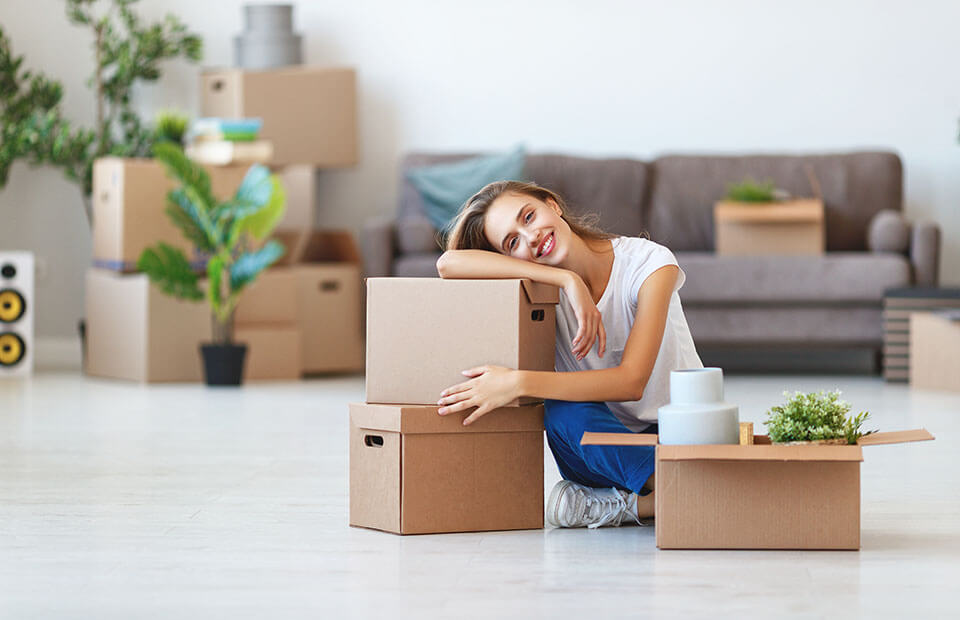 No Matter What Your Reason for Relocating Are, Using Our App for Moving Will Help You Find the Best Movers in Your Area
As you can see from this short list, there are more than enough good reasons to relocate that everyone will want to move at one point or another. Whether you're planning a relocation to a different neighborhood within the same city or across the country, it's often best to look up some professionals to assist you with all the preparations. This is particularly important when relocating in a hurry, as you won't be able to get everything done in time for the move.
If you're not sure who to hire, using our app to compare moving companies in your area can help you choose a relocation company that's right for you and your overall budget. Besides allowing you to find a perfect mover fairly quickly, Mod24 also protects you from running into a relocation scam. All the service providers on our moving company app have been verified, so feel free to contact anyone you find on the platform.