The 31 Most affordable King of Prussia Movers
We've hand-picked and vetted the 31
best moving companies in King of Prussia

for you
King of Prussia Movers
The Best Movers In King Of Prussia Are Now Available On Mod24
Mod24 is a very useful and also very popular platform for finding the best moving companies in King of Prussia. We know exactly how difficult and time consuming it is to look for the King of Prussia movers by yourself and that is exactly why we have already made the selection of the best and most reputable movers near you. Just enter your zip codes and the preferred time and date of the move and get the list of all the available King of Prussia movers near you within minutes!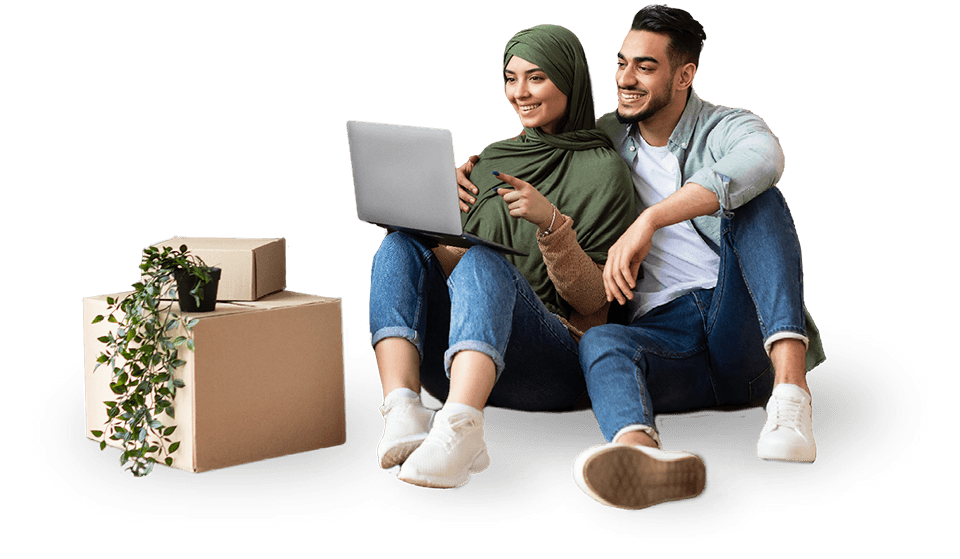 You can also use our platform to read and compare a bunch of reviews, get your moving quote or book a move completely online. Also, by setting your account and becoming a member of our Mod24 family, you will open yourself many doors to winning some of the most amazing benefits and discounts on the market!
King of Prussia Mover Costs and Stats
FAQ
How Much Does It Cost To Hire A Professional Moving Company In King Of Prussia?
Hiring a reliable and experienced moving company in King of Prussia is extremely important when planning a successful move. Movers you hire will not only help you disassemble the furniture or load the moving truck, but also properly prepare for the moving day and organize the whole process as efficiently as possible. Of course, such a great service always comes with a certain price. It is estimated that hiring movers in King of Prussia costs $460 on average, but that doesn't mean your relocation will cost exactly the same.

The cost of hiring reliable King of Prussia movers will depend on the distance between locations, the services you decide to ask for, square footage of your home, types of belongings you possess and many other factors. Also, when moving locally, King of Prussia moving companies will be charging hourly and if you are moving long distance, they will probably give you a flat rate.
What Services Can You Expect From King Of Prussia Moving Companies?
Organizing a perfect move also means knowing what you can do alone and what you should ask your
King of Prussia movers
to do. Movers in our catalog offer many moving services and you should definitely check them out in order to understand what works the best for you. Some of the services
movers in King of Prussia
offer are the next ones:
Apartment movers

Residential movers

Office movers

Storage movers

Furniture movers

Labor only movers

Packers and movers

Piano movers

Before making a reservation, you should make sure to double check whether King of Prussia movers you want to hire can truly provide all the services you need. If they can, the next step is booking your move!

Where To Find The Most Experienced King Of Prussia Movers?
Mod24 is without any doubts the ultimate best place for finding reliable and respectable moving companies in King of Prussia. Our platform only works with King of Prussia movers who have already proven their worth to many clients and are highly rated. Movers you can find in our offer know exactly how to disassemble your furniture or pack even the most fragile items from your inventory and you will have a stress-free move with them by your side.

Also, all the King of Prussia moving companies from our selection are completely licensed and insured which means that you can have a complete peace of mind during the relocation process.
What Does A Typical Moving Day With King Of Prussia Movers Look Like?
Moving day is not the same for everyone, since not everyone has the same inventories and requirements from their
King of Prussia movers
. For example, a moving day doesn't look the same for a person moving their office and a person moving their home, right? Well, although some things are different, there are things that remain the same.
King of Prussia movers
you find via Mod24 will definitely come to an agreed location on time and take care of everything professionally and efficiently.

Also, keep in mind that all respectable moving companies in King of Prussia have a minimum hour charge. This allows them to have enough time to disassemble your furniture, pack your belongings and help you have a safe relocation without any rush and stress.

How Many King Of Prussia Movers Do You Need To Hire?
It is completely natural to ask about how many
King of Prussia movers
you will need to hire in order to have a perfectly safe and efficient move, but the answer is that the number of movers actually depends on your particular moving process. A person moving a small apartment and the one moving a spacious office with a lot of equipment will definitely not need the same number of
King of Prussia movers
. On average, two
King of Prussia movers
and a truck are enough when it comes to moving a studio or one bedroom apartment, but this can also vary depending on the types of belongings you possess.

It is recommended to always consult with your King of Prussia moving company about the number of movers you are supposed to hire. This way you can make sure that everything will go perfectly fine and your moving process will become a big success.

What do I get when I book King of Prussia moving company through mod24?
Experienced Movers
Mod24 works directly with the best moving companies in King of Prussia. Rely on our professional, trained movers with years of experience.

Loading & Unloading
Our dedicated labor-only movers on Mod24 guarantee a seamless customer experience, no matter how big or small your upcoming moving project may be.
Instant Pricing
Transparent pricing. Instant quote comparisons. No hidden fees. Mod24 offers instant, straightforward, and detailed pricing for your upcoming relocation.
Protective Covering
Protective materials such as moving blankets, tape, and shrink wrap will always be provided during your move to ensure the safety of your belongings.
Secure Online Payment
Book online in a few minutes and secure your moving date with absolute ease. We offer online payment options that are comprehensive, straightforward, and secure.

Moving to King Of Prussia, PA
King of Prussia is a census-designated place located in Montgomery County, Pennsylvania, US, and it is a suburb of Philadelphia. The place is named after an 18th century tavern also called King of Prussia, in honor of King Frederick the Great of Prussia, and it continues to rapidly grow and develop each year. King of Prussia offers quite an urban vibe to its residents and it is considered as one of the best places to live in Pennsylvania.
Demographics
King of Prussia, PA, currently has around 23,841 residents calling it its home according to statistics.
Climate
King of Prussia has a mid-Atlantic climate. Summers here are warm and humid, and winters are cold and snowy.
Economy: Jobs, Housing, Rental Prices
Major Employers
Universal Health Services, Arkema, AmeriGas Propane, UGI, Radial, Tekni-Plex, OnDemand Agility Solutions, NovaCare Rehabilitation, Epic Resorts Scottsdale Links Resort LLC, Ci&t, Atx Communications, MDS Pharma Services, ExecuPharm, Allied Universal, BNP Paribas, Lockheed Martin, Leidos and many other highly rated employers are located in King of Prussia and are waiting for you!
Housing Prices
A median home value in King of Prussia, PA, is around $448,549 according to statistics.
Rental Prices
The median rent for an apartment in King of Prussia, PA, is currently noted to be around $2,025.
Lifestyle: Shopping, Culture, Education, Food and Sports
Shopping: 10/10
All the shopping lovers will simply stay breathless once they see the King of Prussia shopping mall. This shopping center is the third largest one in the US and offers a huge range of shops, restaurants and cafes. No matter whether you are into luxury brands or are simply looking for some more affordable pieces, you will find them here without any doubts!
Culture & Arts: 10/10
King of Prussia offers a nice selection of beautiful and very interesting art galleries, museums, theaters and many cultural events. No matter whether you love creating arts or are simply enjoying admiring artwork, you will feel at home here in King of Prussia!
Education: 10/10
Education is very important for King of Prussia, PA, and if you are moving here with your kids, we are sure they will have the best time learning new skills and making some of the life-long friendships in King of Prussia schools!
Food: 10/10
King of Prussia has numerous restaurants, bars and takeouts where you can enjoy tastes from various cuisines. All the foodies will simply enjoy spending their time discovering new places and new recipes that will leave them amazed every single time in King of Prussia!
Sports: 10/10
King of Prussia offers many possibilities for those who hope to enjoy some sports or personal recreation. Once you move here, you will be thrilled with the number of sports and fitness events you can participate in!
Trusted by our customers
If you are tired of looking for moving help online, calling different moving companies for quotes, taking quick notes and scrambling to find movers near you just in time for the relocation – welcome to Mod24.
5.0 out of 5
Based on 52 reviews
Find Professional Movers in King of Prussia with Ease
Wouldn't it just be perfect to have all the professional moving companies in King of Prussia on one platform, along with their estimated rates, live reviews, and detailed information?
Shop Around With No Hassle
Compare moving quotes easily with a click of a button, and find the perfect King of Prussia movers, or long distance movers for your budget and needs.
Licensed & Insured Moving Companies Near You
Every local and long distance moving company you come across on Mod24 is verified, licensed and insured. We pledge a professional moving service, no matter where you are and may be moving to. On Mod24, everyone is guaranteed a safe and simple move.
Book Your Move Online In Under 10 Minutes
Not only is acquiring moving company quotes a quick and easy process when you become a member of Mod24, but booking your move is even easier. Contact your moving company of choice to book, or simply do it online in under 10 minutes. It's really that easy.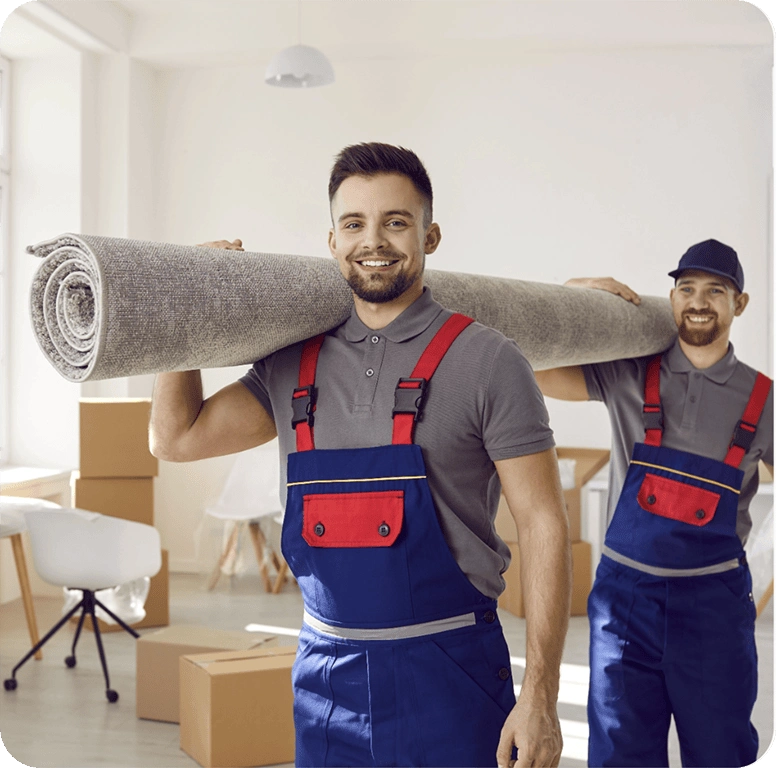 Benefits of Becoming a Member of Mod24
By becoming a member you will be granted access to our VIP list. With Mod24 membership you can get benefits that will make life easier during your next move. Check all we offer and join today!
Only
yearly!
Psst… 1st year is on us.
$49 Discount on Future Moves
$100 Worth TV Insurance
1 Month Free Storage
$200 Cross Country Move Discount
Booking Priority
$50 Off Car Shipping Services
VIP Concierge Service
20% Off For Packing Supplies
How does mod24 work to find the best King of Prussia movers?
Tell us what you're moving
It's simple. We require very minimum information on the specifics of your move to generate a quote from a company of your choosing. Simply let us know about the type of move you are interested in (residential, commercial, storage, etc.) and the size of the move based on the square footage or inventory list.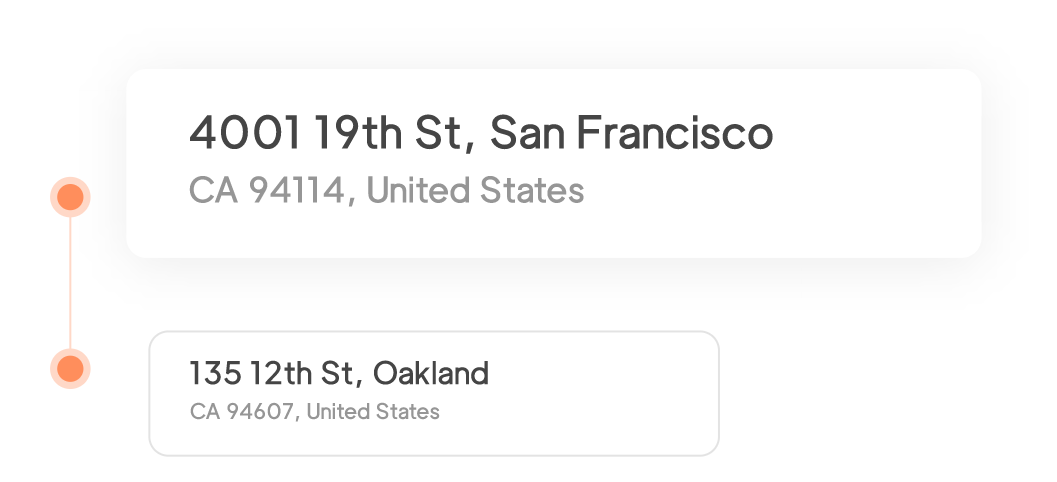 Select your pick-up location
Let us know where you will be moving from (the zip code of the pick-up location). Some companies cover multiple pick-up and delivery locations, so a pit stop won't be an issue! Just let us know about your pick-up needs and we will create the perfect quote for you!
Find your move destination
It is important to select where you will be moving to – so the distance between the two locations can be calculated. Remember that your detailed moving quote may vary depending on the distance between your pick-up and delivery locations, so try to be as accurate as possible when selecting both for an online quote.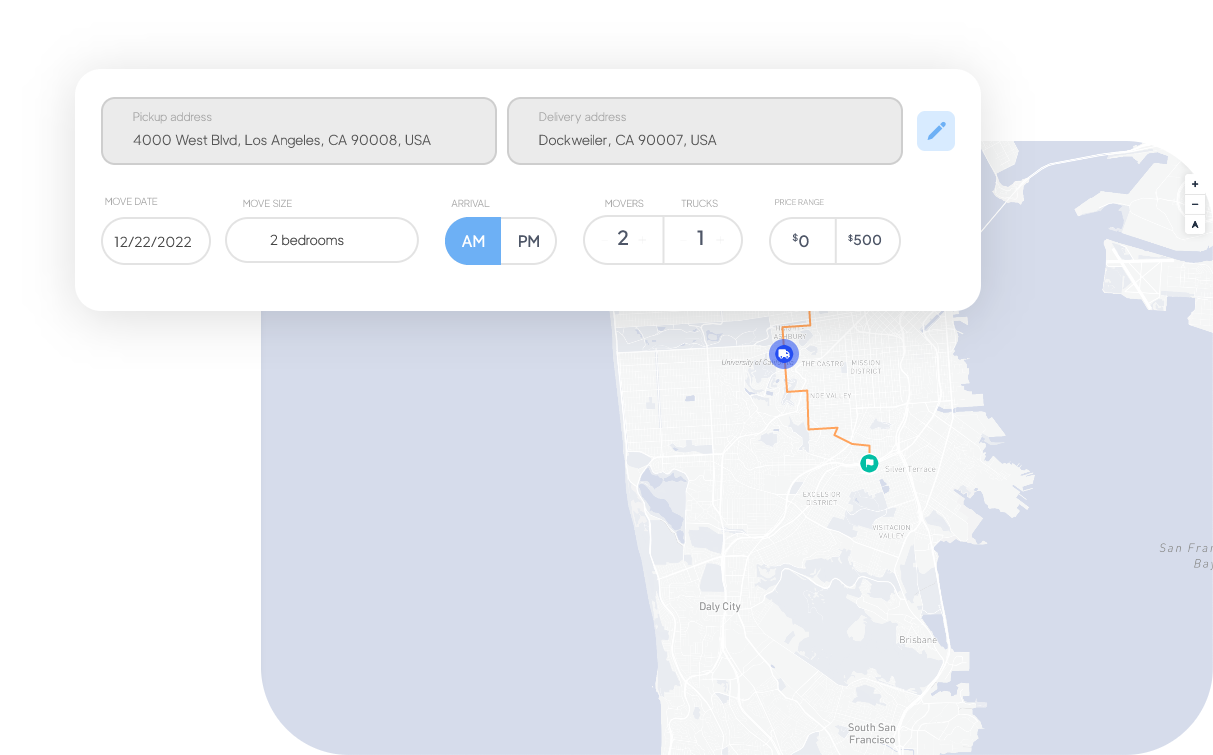 Choose your preferred date
Choose the preferred date and time for your move to take place and we will find the best moving company in King of Prussia to suit your needs!
Compare quotes and book instantly
Book in just a few simple steps and secure the best King of Prussia moving company for your upcoming relocation!