The 190 Most affordable Santa Monica Movers
We've hand-picked and vetted the 190
best moving companies in Santa Monica

for you
Santa Monica Movers
Mod24: Your Trusted Platform for Santa Monica Movers
Are you planning a move to or from Santa Monica, CA? Look no further than Mod24, your go-to platform for finding reputable and trustworthy moving companies in Santa Monica. We have partnered with licensed and insured movers in the area to ensure a smooth and hassle-free relocation experience. With Mod24, you can access a wide network of Santa Monica movers who have been carefully vetted for their expertise and reliability. You can save valuable time and effort by using our platform to find the perfect movers for your unique needs.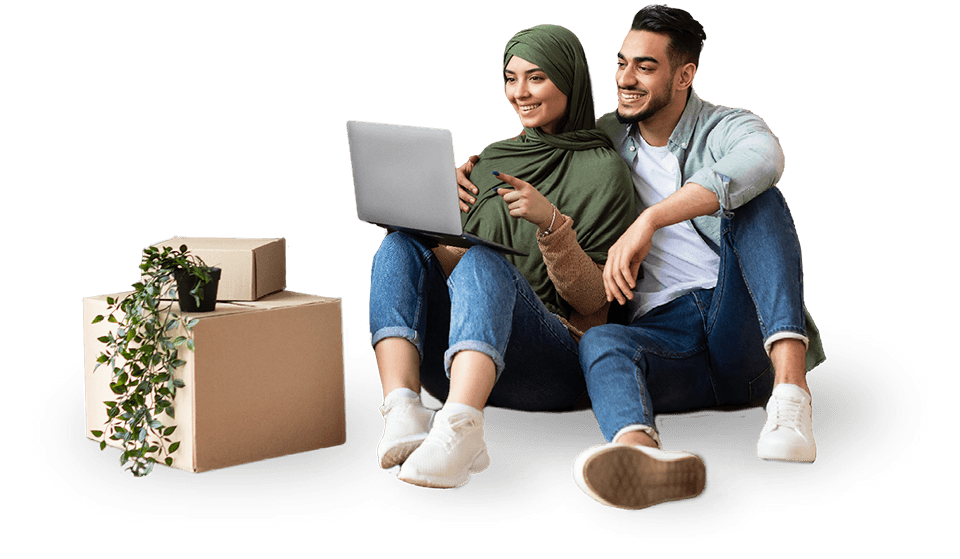 Local and Long-Distance Movers in Santa Monica, CA,
Available for Booking At Mod24, our goal is to make your move as comfortable as possible. Whether you're moving within California state or across state borders, you will surely find local Santa Monica movers and long-distance moving companies to help you with a smooth relocation. There's no job too big or too small for our featured companies. In all situations, you can expect movers to be focused on delivering your possessions as quickly and as safely as possible. The promise of exceptional service to help you cross one thing off your list - and at highly affordable rates - is what you can expect from Santa Monica movers every time.
Santa Monica Mover Costs and Stats
FAQ
How much do movers in Santa Monica cost?
The cost will depend on several factors, including the distance, move date, and weight of items to be moved. You can get quotes from multiple movers to see which would work best for your budget.
How can I find the best moving companies in Santa Monica?
Click the "Explore your area" button on your home page and type in "Santa Monica." This should generate a list of available movers around the area that you may hire.
Can I use digital payments to pay for moving services?
Yes. It's even encouraged! The COVID-19 pandemic made digital payments even more popular due to the risks associated with paying in cash. But to be sure, ask the moving company you hire before you confirm your booking.
How long does moving to Santa Monica take?
Moving companies will determine how long it will take to deliver your belongings to your new location. This will be part of the quotes you get from them.
How many movers do I need for my move to Santa Monica?
Two movers are usually enough in most cases. But depending on the items that need to be transported, more may be needed. However, you will only need to hire the services of one moving agency, as they will supply you with the appropriate number of movers.
What do I get when I book Santa Monica moving company through mod24?
Experienced Movers
Mod24 works directly with the best moving companies in Santa Monica. Rely on our professional, trained movers with years of experience.

Loading & Unloading
Our dedicated labor-only movers on Mod24 guarantee a seamless customer experience, no matter how big or small your upcoming moving project may be.
Instant Pricing
Transparent pricing. Instant quote comparisons. No hidden fees. Mod24 offers instant, straightforward, and detailed pricing for your upcoming relocation.
Protective Covering
Protective materials such as moving blankets, tape, and shrink wrap will always be provided during your move to ensure the safety of your belongings.
Secure Online Payment
Book online in a few minutes and secure your moving date with absolute ease. We offer online payment options that are comprehensive, straightforward, and secure.

Moving to Santa Monica
Demographics
Santa Monica is a vibrant city situated in Los Angeles County, California. With a population of approximately 93,000 residents, Santa Monica offers a diverse community that embraces cultural diversity and inclusivity. The city attracts individuals from various backgrounds, creating a multicultural tapestry. Professionals, families, and students all contribute to the dynamic and welcoming atmosphere of Santa Monica.
Climate
Santa Monica enjoys a Mediterranean climate characterized by mild winters and warm summers. The city experiences average temperatures ranging from the low 50s Fahrenheit (10-15°C) during winter to the high 80s Fahrenheit (27-32°C) in summer. Santa Monica receives ample sunshine throughout the year, making it an ideal location for those who prefer a temperate climate. While rainfall is generally low, the city may experience occasional light showers during winter.
Economy: Jobs, Housing, Rental Prices
Major Employers
Santa Monica boasts a thriving economy with diverse job opportunities. The city is home to prominent employers in the entertainment industry, including studios, production companies, and media outlets. Additionally, Santa Monica's proximity to Los Angeles provides access to a range of industries, such as technology, aerospace, and healthcare, expanding employment prospects.
Housing Prices
The housing market in Santa Monica offers a variety of options to suit different preferences. Average home prices in Santa Monica range from around $1.5 million to $3 million, depending on location, size, and amenities. Proximity to schools, parks, and commercial centers, as well as overall demand, influence housing costs in the area.
Rental Prices
Rental prices in Santa Monica vary based on property type and location. On average, rental prices for apartments in Santa Monica range from approximately $2,500 to $5,000 per month. Factors influencing rental rates include the size of the unit, offered amenities, and proximity to amenities and transportation hubs.
Lifestyle: Shopping, Culture, Education, Food and Sports
Shopping: 9/10
The city offers various shopping destinations, including the famous Third Street Promenade and Santa Monica Place. These areas provide a mix of well-known retail brands, unique boutiques, specialty stores, and local businesses. Santa Monica's shopping scene has something for everyone, whether you're looking for fashion, electronics, home decor, or unique finds.
Culture & Arts: 10/10
Santa Monica fosters a vibrant cultural and arts community, offering residents numerous artistic experiences. The city features theaters, art galleries, and performance venues. The renowned Broad Stage presents diverse theatrical productions, while the Santa Monica Art Studios showcases local artists and their works. Santa Monica hosts cultural events and festivals that celebrate the creativity and heritage of the community.
Education: 10/10
Santa Monica takes pride in its exceptional educational institutions. The Santa Monica-Malibu Unified School District oversees a network of highly regarded elementary, middle, and high schools known for their commitment to academic excellence and extracurricular activities. Additionally, the city is located near renowned colleges and universities, providing opportunities for higher education and lifelong learning.
Food: 7.5/10
Santa Monica's culinary scene is a food lover's paradise, catering to various tastes and preferences. The city offers various dining options, from cozy cafes and family-owned eateries to upscale restaurants and trendy gastropubs. Food enthusiasts can explore diverse cuisines and indulge in unique gastronomic experiences.
Sports: 10/10
Santa Monica features numerous parks, sports fields, and fitness centers, providing opportunities for residents to engage in various sports and outdoor activities. The city is known for its youth sports leagues, allowing children and teenagers to develop their athletic skills and be part of competitive teams.
Trusted by our customers
If you are tired of looking for moving help online, calling different moving companies for quotes, taking quick notes and scrambling to find movers near you just in time for the relocation – welcome to Mod24.
4.9 out of 5
Based on 150 reviews
Find Professional Movers in Santa Monica with Ease
Wouldn't it just be perfect to have all the professional moving companies in Santa Monica on one platform, along with their estimated rates, live reviews, and detailed information?
Shop Around With No Hassle
Compare moving quotes easily with a click of a button, and find the perfect Santa Monica movers, or long distance movers for your budget and needs.
Licensed & Insured Moving Companies Near You
Every local and long distance moving company you come across on Mod24 is verified, licensed and insured. We pledge a professional moving service, no matter where you are and may be moving to. On Mod24, everyone is guaranteed a safe and simple move.
Book Your Move Online In Under 10 Minutes
Not only is acquiring moving company quotes a quick and easy process when you become a member of Mod24, but booking your move is even easier. Contact your moving company of choice to book, or simply do it online in under 10 minutes. It's really that easy.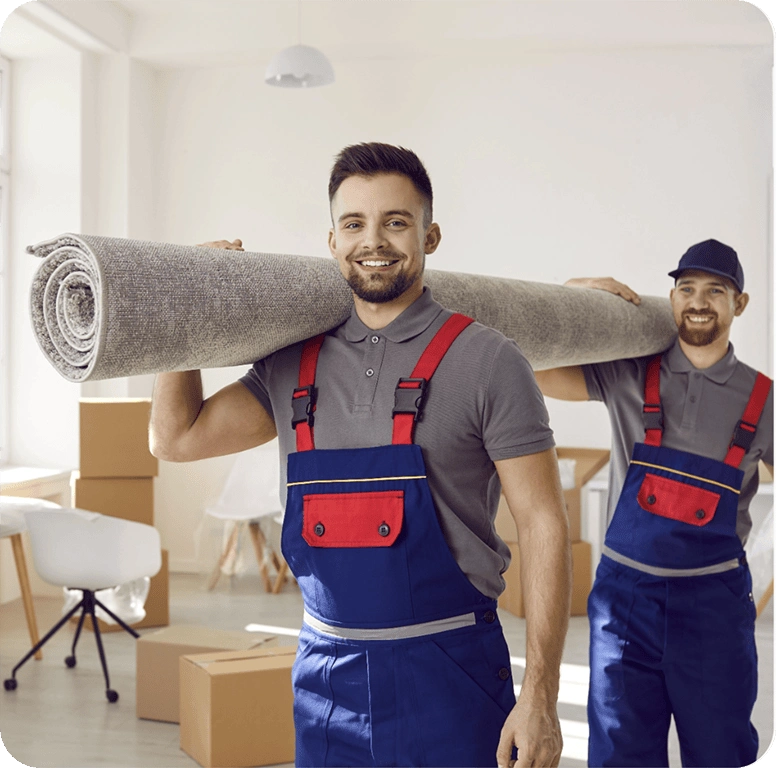 Benefits of Becoming a Member of Mod24
By becoming a member you will be granted access to our VIP list. With Mod24 membership you can get benefits that will make life easier during your next move. Check all we offer and join today!
Only
yearly!
Psst… 1st year is on us.
$49 Discount on Future Moves
$100 Worth TV Insurance
1 Month Free Storage
$200 Cross Country Move Discount
Booking Priority
$50 Off Car Shipping Services
VIP Concierge Service
20% Off For Packing Supplies
How does mod24 work to find the best Santa Monica movers?
Tell us what you're moving
It's simple. We require very minimum information on the specifics of your move to generate a quote from a company of your choosing. Simply let us know about the type of move you are interested in (residential, commercial, storage, etc.) and the size of the move based on the square footage or inventory list.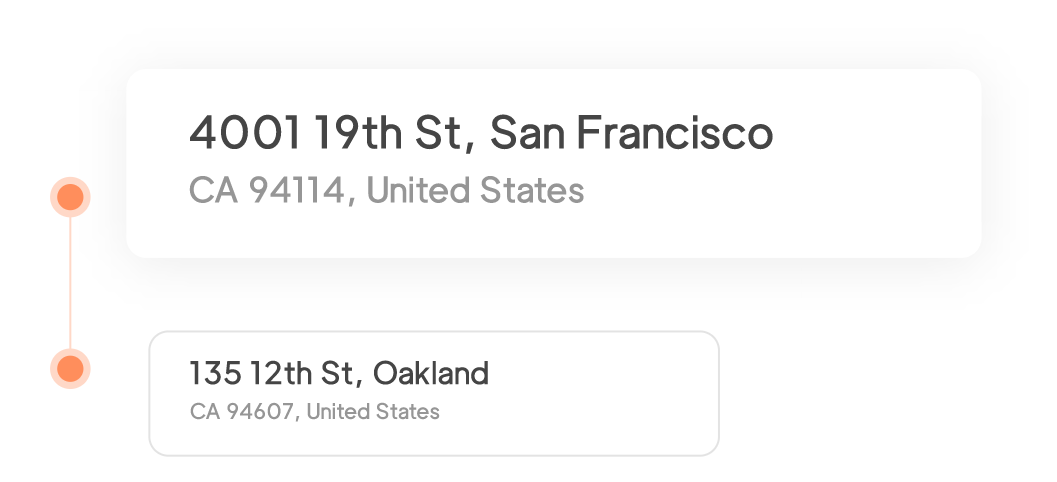 Select your pick-up location
Let us know where you will be moving from (the zip code of the pick-up location). Some companies cover multiple pick-up and delivery locations, so a pit stop won't be an issue! Just let us know about your pick-up needs and we will create the perfect quote for you!
Find your move destination
It is important to select where you will be moving to – so the distance between the two locations can be calculated. Remember that your detailed moving quote may vary depending on the distance between your pick-up and delivery locations, so try to be as accurate as possible when selecting both for an online quote.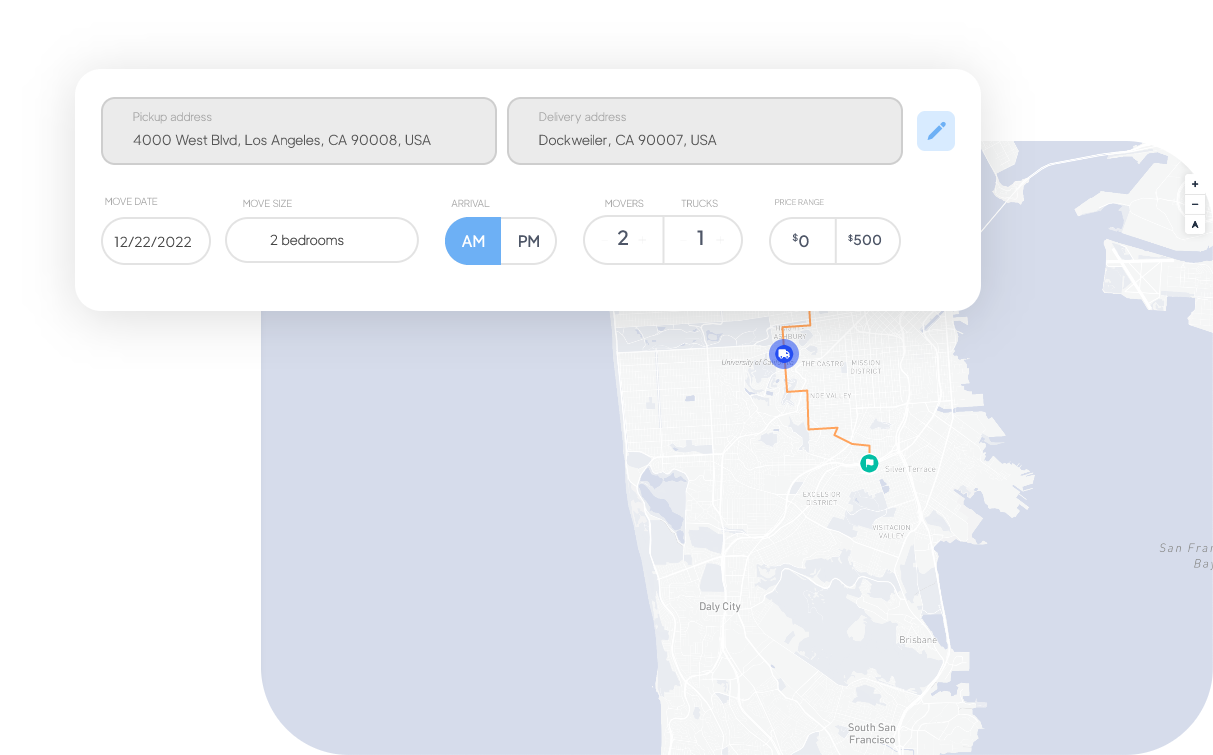 Choose your preferred date
Choose the preferred date and time for your move to take place and we will find the best moving company in Santa Monica to suit your needs!
Compare quotes and book instantly
Book in just a few simple steps and secure the best Santa Monica moving company for your upcoming relocation!