The 8 Most affordable Fremont Movers
We've hand-picked and vetted the 8
best moving companies in Fremont

for you
Whether you are looking for moving and storage in Fremont, CA or any other type of moving help, Mod24 will quickly filter Fremont movers for you. You will be able to access the best Fremont movers and packers in just a couple of minutes. All you have to do is enter some details regarding your move such as the distance, type of the move and the preferred date and you are ready to go!
Fremont Mover Costs and Stats
FAQ
How much do movers in Fremont cost?
The cost can vary based on several factors such as the number of hours of labor and travel required, whether you are only going for a moving service or also getting the packing and/or storage services. The rate will be hourly or fixed. When you book through MOD24, you pay a deposit to the selected moving company and a transaction fee to MOD24. The remaining balance will need to be paid on the moving day.
How can I find the best moving companies in Fremont?
You can find a selection of the best moving companies in Fremont here. These companies have been vetted and approved based on the feedback of real customers and their previous track record.
We Offer Safe Terms - Everything Is Strictly Confidential
There is no need to worry about the safety of your data. Everything you provide us is strictly confidential, and it won't be visible to other users on our platform. Once you pick your Bay Area moving company, you'll get a confirmation email with their address, so you can contact them directly or choose to communicate with them over our platform. If you experience any inconveniences or have any additional questions, you can always contact our customer service. Our kind employees can help you throughout every step of the process.
Can I use digital payments to pay for moving services?
You can make the payments by means of cash, money order, certified check, and cards. For card payments, you will be levied a charge of 3% as a service fee. This is standard. Make sure the name on the card matches that on the bill of lading.
Decide What Services You Need
Except for choosing the date, there are some other steps you need to take before your move begins. Decluttering and deciding which personal items and furniture pieces you want to relocate is an important part of the process. Some furniture pieces might not fit your new home, so you need to get rid of them in one way or another - keeping them in storage without the potential purpose doesn't make much sense. You can keep them in storage for some period of time, but if you feel like you won't use them in the future, you can consider selling or donating them. Once you make a list of your items and furniture pieces you want to move, you can pick professional services that will fit your needs. Fremont, CA, movers can usually offer you residential, commercial, storage, and packing services. Apart from these basic services, there are some additional solutions that can vary depending on the company you choose.
How long does moving in Fremont take?
This depends on a few conditions, such as the distance you are moving and the amount of luggage that needs to be packed, loaded, and moved. There may be hourly labor charges or fixed travel charges. You will need to clarify the exact time required and get the price quotes from your preferred moving company.
Payment Options and Cancellation
You can easily pay for our California moving services and book the desired company using your credit card. Payment information is strictly confidential, and your credit card details will be used only until the payment is processed. If you give us one piece of information about your credit card at the beginning and decide to pay with another one at the end of the process, you can easily switch this information on your dashboard. If you have to make a cancellation or delay your move for any reason, this is also possible, but refund options depend on your chosen company's policy. You can contact them directly and make arrangements for the cancellation and refund, or you can contact our customer service and get help from us.
How many movers do I need for my move in Fremont?
Usually, companies offer between 2 or 3 movers. However, if you feel that your move will require more people, you might want to discuss this with your moving company to see how they can work around that.
What do I get when I book Fremont moving company through mod24?
Experienced Movers
Mod24 works directly with the best moving companies in Fremont. Rely on our professional, trained movers with years of experience.

Loading & Unloading
Our dedicated labor-only movers on Mod24 guarantee a seamless customer experience, no matter how big or small your upcoming moving project may be.
Instant Pricing
Transparent pricing. Instant quote comparisons. No hidden fees. Mod24 offers instant, straightforward, and detailed pricing for your upcoming relocation.
Protective Covering
Protective materials such as moving blankets, tape, and shrink wrap will always be provided during your move to ensure the safety of your belongings.
Secure Online Payment
Book online in a few minutes and secure your moving date with absolute ease. We offer online payment options that are comprehensive, straightforward, and secure.

Moving to Fremont
Fremont is a great place to live in if you want to avoid San Francisco but be close to it because of jobs and the quality of life in general. Fremont is less expensive and it has everything SF has to offer, making it a great choice for families, professionals and workers from different industries.
Demographics
The population of Fremont is 227,514, which gives you a bigger city vibe, but it also has a suburban feel to it. It is a diverse city that is welcoming different ethnicities and people of different backgrounds.
Climate
Fremont is characterized by the Mediterranean climate, typical for the Bay Area. Usually, summers are long, warm and clear but also arid, while winters are wet and short. The temperature rarely goes above 92°F or below 35°F.
Economy: Jobs, Housing, Rental Prices
Major Employers
Major employers range from California State University, Ohlone College, Alameda County Superior Court to private businesses such as Tesla, Seagate Technology, Lam Research Corporation and Thermo Fisher Scientific.
Housing Prices
In 2023, the average Fremont home value is $1,500,822, which is an increase compared to last year.
Rental Prices
Fremont is an expensive place if you are looking to rent. The average rent for an apartment in Fremont is $2,814.
Lifestyle: Shopping, Culture, Education, Food and Sports
Shopping: 8/10
Fremont has everything from large retailers like Target and Costco to smaller, boutique shops. The city is home to several shopping centers, including the Pacific Commons and the Fremont Hub, which are the two most popular ones.
Culture & Arts: 6.5/10
The two of the most famous cultural facilities include Niles Essanay Silent Film Museum and the Olive Hyde Art Gallery but other than that, there's not much to be found in Fremont compared to the nearby cities.
Education: 9.5/10
Some of Fremont's elementary, middle and high schools have been recognized for their academic achievement on the federal level. It comes to no surprise that a lot of wealthy families with kids come here with the idea of sending their kids to one of the Fremont schools. The number of colleges is also impressive, earning Fremont almost the perfect grade.
Food: 9/10
There's something for everyone in Fremont, from local favorites like Little India and the Fremont Afghan Kabob House to international chains like The Cheesecake Factory.
Sports: 7/10
Fremont isn't the city that comes to mind to an average sports fan but people who like to stay active and do sports will find enough recreation areas and opportunities for outdoor activities here.
Trusted by our customers
If you are tired of looking for moving help online, calling different moving companies for quotes, taking quick notes and scrambling to find movers near you just in time for the relocation – welcome to Mod24.
4.9 out of 5
Based on 298 reviews
Find Professional Movers in Fremont with Ease
Wouldn't it just be perfect to have all the professional moving companies in Fremont on one platform, along with their estimated rates, live reviews, and detailed information?
Shop Around With No Hassle
Compare moving quotes easily with a click of a button, and find the perfect Fremont movers, or long distance movers for your budget and needs.
Licensed & Insured Moving Companies Near You
Every local and long distance moving company you come across on Mod24 is verified, licensed and insured. We pledge a professional moving service, no matter where you are and may be moving to. On Mod24, everyone is guaranteed a safe and simple move.
Book Your Move Online In Under 10 Minutes
Not only is acquiring moving company quotes a quick and easy process when you become a member of Mod24, but booking your move is even easier. Contact your moving company of choice to book, or simply do it online in under 10 minutes. It's really that easy.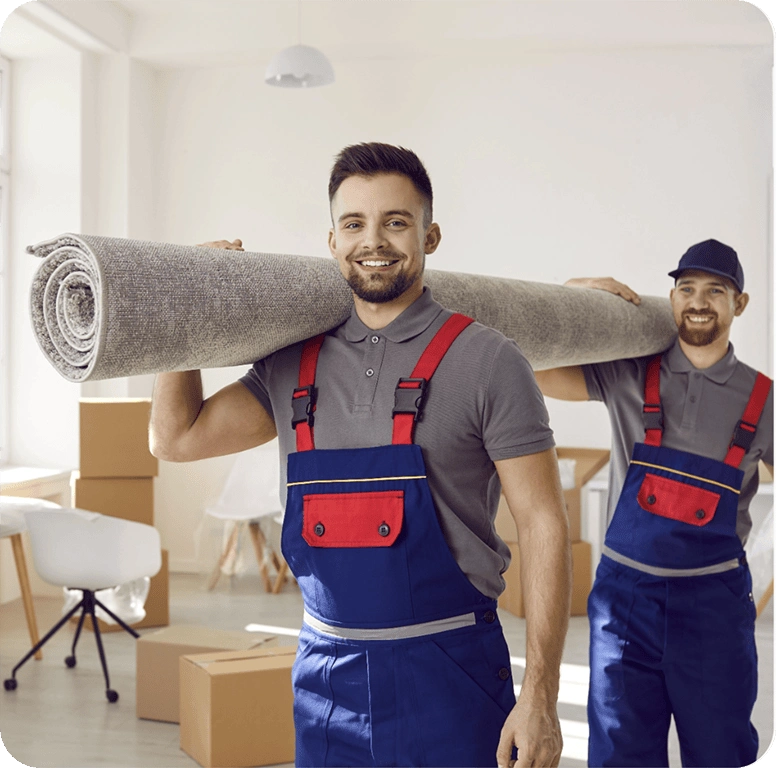 Benefits of Becoming a Member of Mod24
By becoming a member you will be granted access to our VIP list. With Mod24 membership you can get benefits that will make life easier during your next move. Check all we offer and join today!
Only
yearly!
Psst… 1st year is on us.
$49 Discount on Future Moves
$100 Worth TV Insurance
1 Month Free Storage
$200 Cross Country Move Discount
Booking Priority
$50 Off Car Shipping Services
VIP Concierge Service
20% Off For Packing Supplies
How does mod24 work to find the best Fremont movers?
Tell us what you're moving
It's simple. We require very minimum information on the specifics of your move to generate a quote from a company of your choosing. Simply let us know about the type of move you are interested in (residential, commercial, storage, etc.) and the size of the move based on the square footage or inventory list.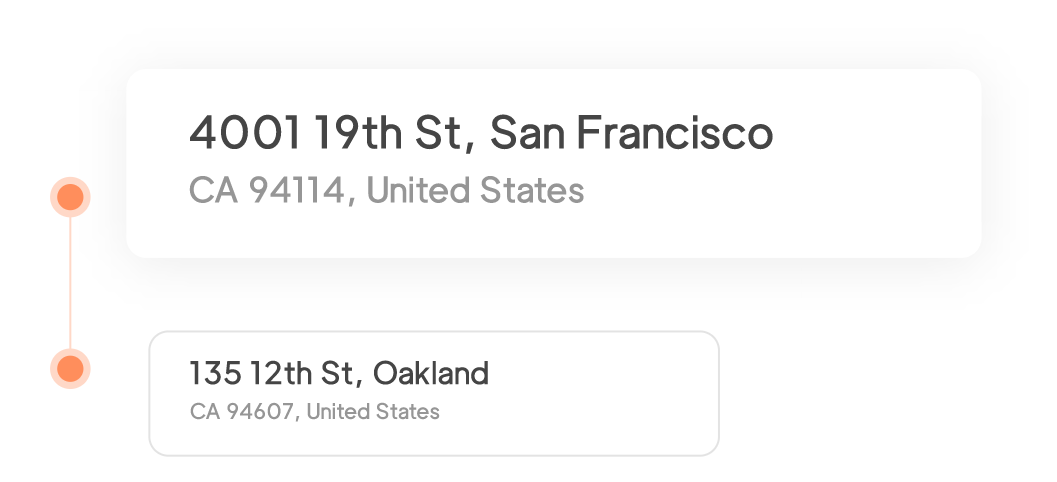 Select your pick-up location
Let us know where you will be moving from (the zip code of the pick-up location). Some companies cover multiple pick-up and delivery locations, so a pit stop won't be an issue! Just let us know about your pick-up needs and we will create the perfect quote for you!
Find your move destination
It is important to select where you will be moving to – so the distance between the two locations can be calculated. Remember that your detailed moving quote may vary depending on the distance between your pick-up and delivery locations, so try to be as accurate as possible when selecting both for an online quote.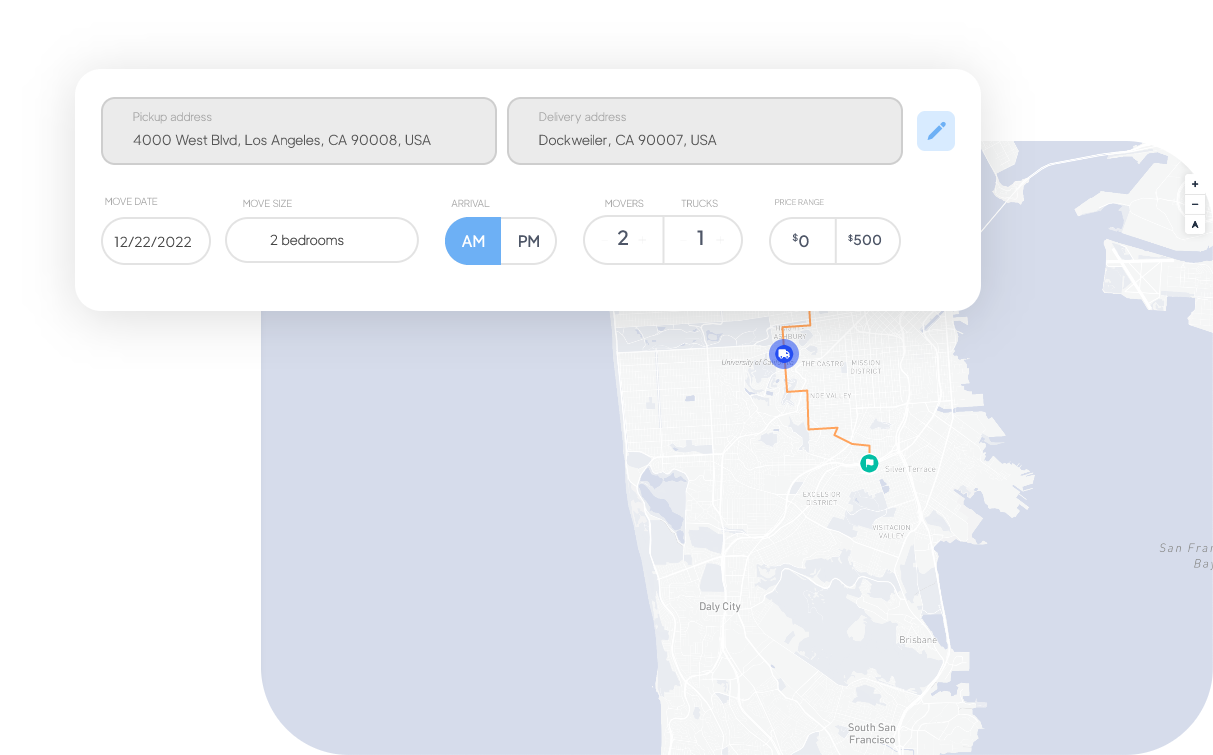 Choose your preferred date
Choose the preferred date and time for your move to take place and we will find the best moving company in Fremont to suit your needs!
Compare quotes and book instantly
Book in just a few simple steps and secure the best Fremont moving company for your upcoming relocation!