The 50 Most affordable Folsom Movers
We've hand-picked and vetted the 50
best moving companies in Folsom

for you
Folsom Movers
Find the Most Outstanding Folsom Movers While Using Mod24
Completely aware of moving needs Mod24 created an easy way to find the best Folsom Movers just a few clicks away. Regardless what type of service you are looking for, Mod24 gathered all the reputable Folsom Movers in one place. No matter if you need only labor services or you would need movers with their own truck, we can assure you that Mod24 will make your choice easier without having to worry if you choose certificated Folsom Movers.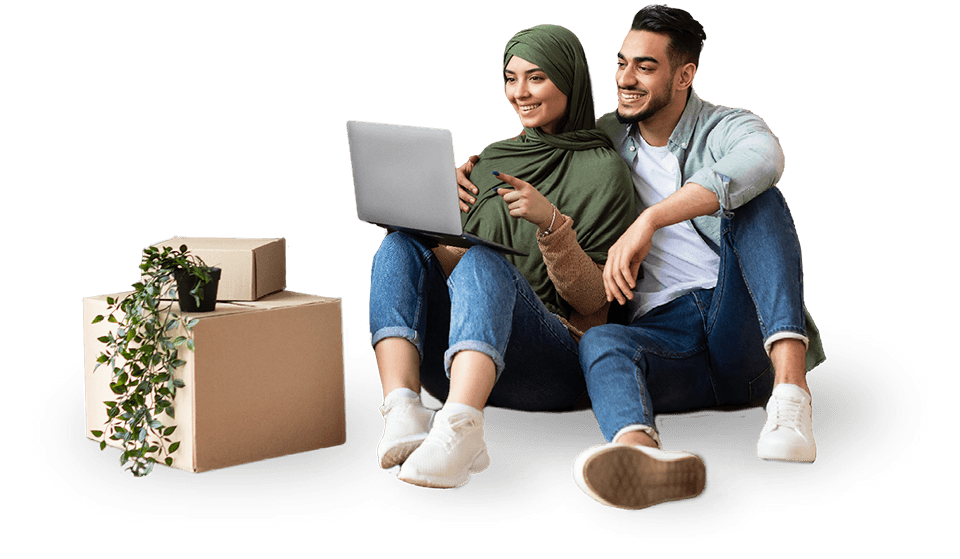 Start by contrasting the client ratings of your top choice Folsom Movers. Choose your next move date, pick-up - drop-off location, type of services, and most reasonable moving costs.
Folsom Mover Costs and Stats
FAQ
How much do movers in Folsom cost?
This depends on a number of factors - the distance traveled, the quantity of baggage, and whether the move is residential or commercial. All of this plays a part in determining cost.
How can I find the best moving companies in Folsom?
You already have, so rejoice. We have listed out the best of the best here in California state, so all you have to do is pick the one that best suits you.
Can I use digital payments to pay for moving services?
Yes. Most services these days accept credit and debit cards, as well as other forms of payment. Just speak to them first.
How long does moving to Folsom take?
Again, it depends on where you're moving from and what you're moving with. If you have a lot, or if you're moving from farther away, then it will take much longer.
How many movers do I need for my move to Folsom?
Just one crew. You don't need more than that to handle all your moving needs and requirements. Just pick the one that works for you, and you're set.
What do I get when I book Folsom moving company through mod24?
Experienced Movers
Mod24 works directly with the best moving companies in Folsom. Rely on our professional, trained movers with years of experience.

Loading & Unloading
Our dedicated labor-only movers on Mod24 guarantee a seamless customer experience, no matter how big or small your upcoming moving project may be.
Instant Pricing
Transparent pricing. Instant quote comparisons. No hidden fees. Mod24 offers instant, straightforward, and detailed pricing for your upcoming relocation.
Protective Covering
Protective materials such as moving blankets, tape, and shrink wrap will always be provided during your move to ensure the safety of your belongings.
Secure Online Payment
Book online in a few minutes and secure your moving date with absolute ease. We offer online payment options that are comprehensive, straightforward, and secure.

Moving to Folsom
Folsom has a rich history, not only serving as the end of the line for the railroad and the western terminus of the Pony express, but also the furthest shipping point on the American River. Prospectors and adventurers from all over the world passed through or settled in Folsom, searching for fortune. Today, Folsom is a modern city, and is headquarters to Intel's Research and Development campus, which employs over 5,000 engineers and support staff from all over the world.
Demographics
Folsom is a city located in Sacramento County California. With a 2023 population of 84,838, it is the 95th largest city in California and the 412th largest city in the United States.Folsom is currently growing at a rate of 2.2% annually and its population has increased by 6.75% since the most recent census, which recorded a population of 79,475 in 2020. Spanning over 30 miles, Folsom has a population density of 3,042 people per square mile.
Climate
In Folsom, the summers are hot, arid, and mostly clear and the winters are cold, wet, and partly cloudy. Over the course of the year, the temperature typically varies from 39°F to 95°F and is rarely below 32°F or above 103°F.
Economy: Jobs, Housing, Rental Prices
Major Employers
Intel Corporation, Intel Corporation, California State Prison, Folsom Cordova Unified School District, Folsom Prison, Mercy Hospital of Folsom, California ISO, City of Folsom, Safe Credit Union, Micron Technology Inc, Costco
Housing Prices
According to statistics the median home value in Folsom is around $697,000.
Rental Prices
The median rent in Folsom, CA, is noted to be around $1,945.
Lifestyle: Shopping, Culture, Education, Food and Sports
Shopping: 9/10
Whether you're looking for mom-and-pop boutiques, big-box retail, or bargain outlets, Folsom has something for you. Most new shopping areas are along East Bidwell St near Highway 50. This was an intentional move by city planners, allowing visitors, along with residents from surrounding communities, to come in and shop, with easy freeway access and minimal impact on city traffic.
Culture & Arts: 10/10
Folsom's rich Gold Rush history doesn't just fuel a culture of innovation here. It also provides a strong foundation for a vibrant arts and culture scene. Folsom's community supports multiple historic sites and museums, a zoo, an art center, a performing arts facility, and a trail honoring the man Folsom is often associated with, Johnny Cash.
Education: 10/10
Folsom is a highly rated school district with some of the top schools and colleges in the county. Students here perform above the national average in reading and math. And if building character and improving health are priorities, Folsom is a top destination for outdoors recreation!
Food: 9/10
Folsom is a foodie's dream destination. From pizza to prosciutto, Irish to Indian, vegan to Vietnamese, Folsom has some of the best restaurants in the Sacramento area. There's something for everyone and every budget.
Sports: 10/10
Folsom has several organized sports leagues, including adult softball and youth baseball, that offer a fun and competitive environment for sports enthusiasts. Not only that, Folsom offers several fitness centras, including a 24h Hour Fitness and Folsom Fitness Center, that offer state-of-the-art equipment and classes for people looking to stay in shape.
Trusted by our customers
If you are tired of looking for moving help online, calling different moving companies for quotes, taking quick notes and scrambling to find movers near you just in time for the relocation – welcome to Mod24.
4.9 out of 5
Based on 436 reviews
Find Professional Movers in Folsom with Ease
Wouldn't it just be perfect to have all the professional moving companies in Folsom on one platform, along with their estimated rates, live reviews, and detailed information?
Shop Around With No Hassle
Compare moving quotes easily with a click of a button, and find the perfect Folsom movers, or long distance movers for your budget and needs.
Licensed & Insured Moving Companies Near You
Every local and long distance moving company you come across on Mod24 is verified, licensed and insured. We pledge a professional moving service, no matter where you are and may be moving to. On Mod24, everyone is guaranteed a safe and simple move.
Book Your Move Online In Under 10 Minutes
Not only is acquiring moving company quotes a quick and easy process when you become a member of Mod24, but booking your move is even easier. Contact your moving company of choice to book, or simply do it online in under 10 minutes. It's really that easy.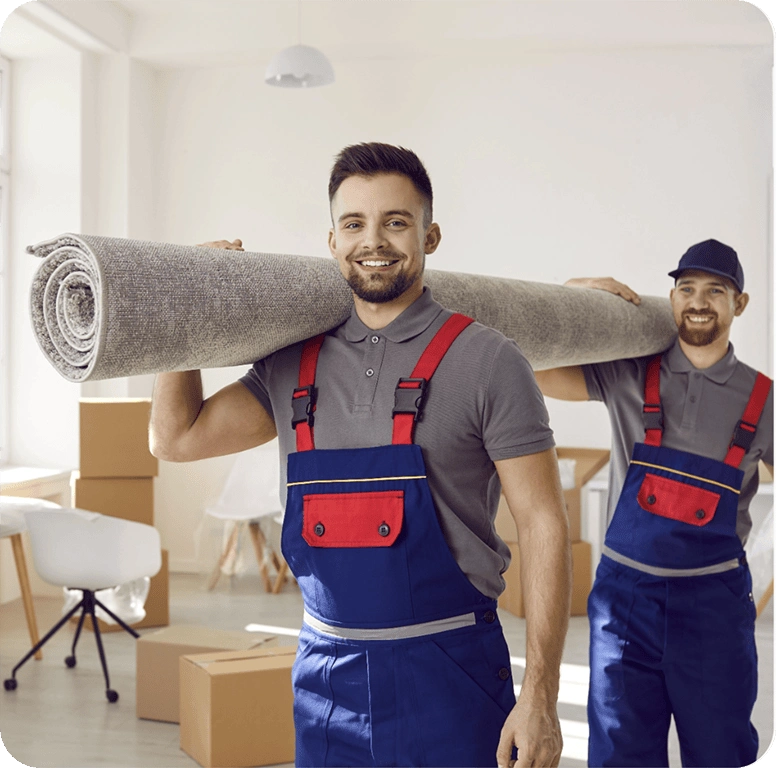 Benefits of Becoming a Member of Mod24
By becoming a member you will be granted access to our VIP list. With Mod24 membership you can get benefits that will make life easier during your next move. Check all we offer and join today!
Only
yearly!
Psst… 1st year is on us.
$49 Discount on Future Moves
$100 Worth TV Insurance
1 Month Free Storage
$200 Cross Country Move Discount
Booking Priority
$50 Off Car Shipping Services
VIP Concierge Service
20% Off For Packing Supplies
How does mod24 work to find the best Folsom movers?
Tell us what you're moving
It's simple. We require very minimum information on the specifics of your move to generate a quote from a company of your choosing. Simply let us know about the type of move you are interested in (residential, commercial, storage, etc.) and the size of the move based on the square footage or inventory list.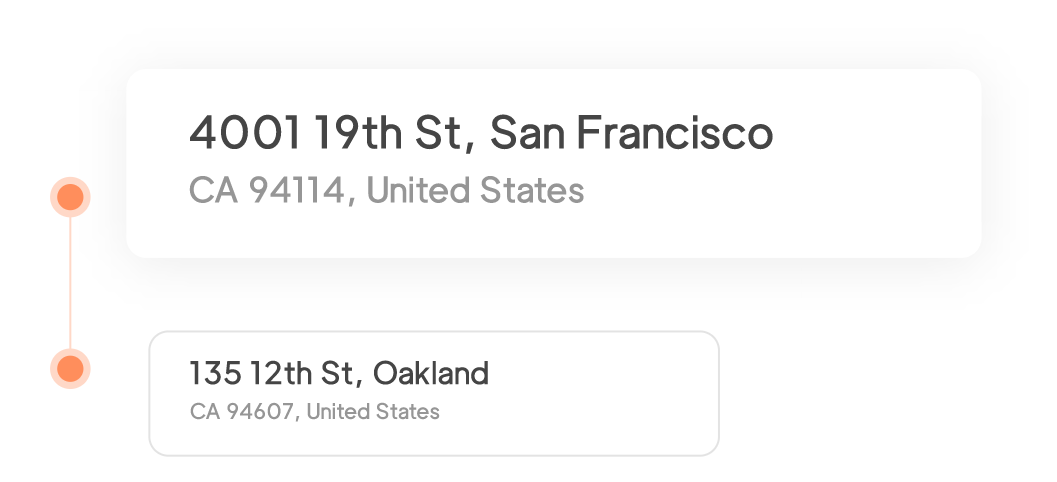 Select your pick-up location
Let us know where you will be moving from (the zip code of the pick-up location). Some companies cover multiple pick-up and delivery locations, so a pit stop won't be an issue! Just let us know about your pick-up needs and we will create the perfect quote for you!
Find your move destination
It is important to select where you will be moving to – so the distance between the two locations can be calculated. Remember that your detailed moving quote may vary depending on the distance between your pick-up and delivery locations, so try to be as accurate as possible when selecting both for an online quote.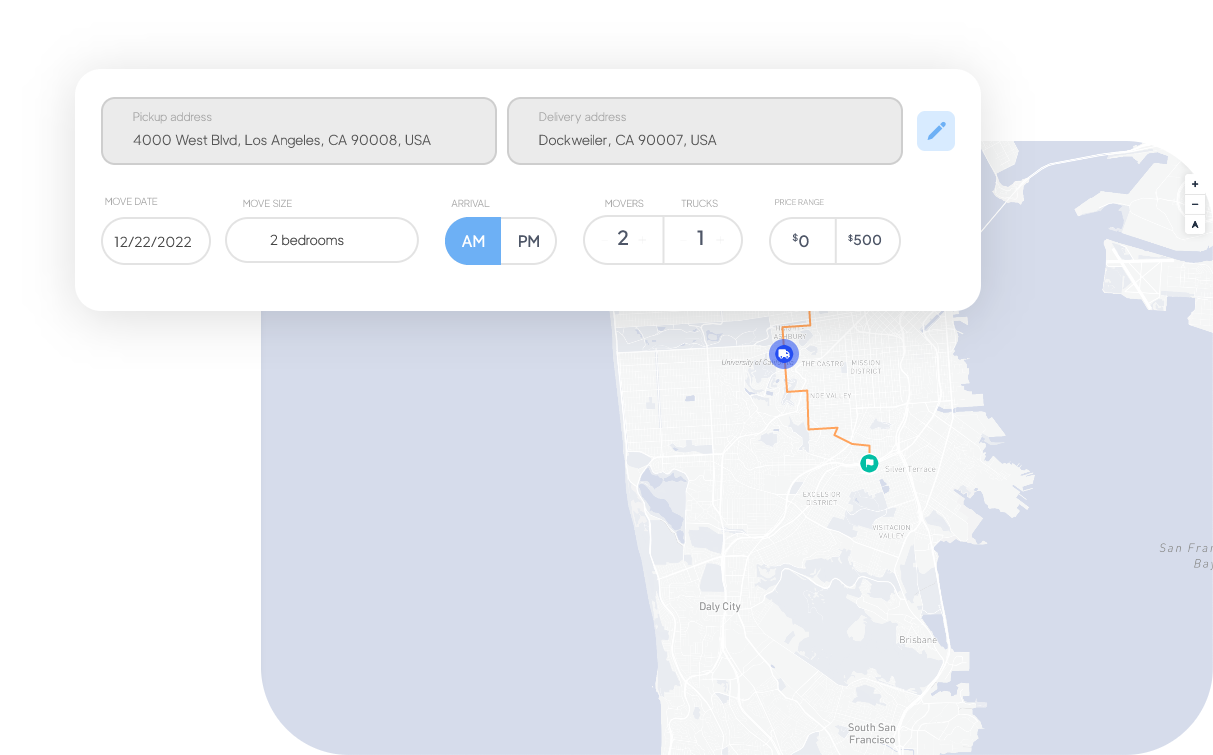 Choose your preferred date
Choose the preferred date and time for your move to take place and we will find the best moving company in Folsom to suit your needs!
Compare quotes and book instantly
Book in just a few simple steps and secure the best Folsom moving company for your upcoming relocation!