The 11 Most affordable Brentwood Movers
We've hand-picked and vetted the 11
best moving companies in Brentwood

for you
Most Trusted Movers Brentwood, CA
Finding your reliable movers can be difficult, with a lot of options serving this area. Not all companies are licensed and reliable. To avoid booking a shady mover, find your movers in Brentwood on Mod24.
Brentwood Mover Costs and Stats
FAQ
How much does it cost to hire a Brentwood moving company?
Hiring Brentwood movers isn't cheap and the average price is $536. However, the price depends on multiple factors such as the size of your move, the distance, time restrictions and the type of your relocation. For example, long-distance moves are more expensive than local relocation.
How do I find the best moving company in Brentwood and Burlingame?
Go through Mod24 and enter the necessary details. After that, you will receive the reviews and rates of Brentwood moving companies that are available to move you at the selected date. The beauty of the software is that we included only the licensed movers with a reliable track record and you can quickly find your ideal Brentwood movers. After you compare the prices, all you will have to do is book your relocation.
How long do Brentwood movers take to complete the move?
Your local move can last from a few hours to up to two days – it depends on the type of the move, distance and other requests. For example, moving a large office might require Brentwood movers to send two trucks and a larger team or split the relocation into two days if packing is included. To get the most accurate estimate of how much your move will last, it is best to contact the moving company you find on Mod24 and speak with them directly.
How many movers do I need?
It is up to the moving company to decide the size of the team they will send, but you also can have a say in it. For instance, different Brentwood movers may send more or less movers in different situations. As a general rule, a small apartment or studio may only require two movers, while a larger home may require three or more. The planning and execution is different for office moves and long-distance relocation. Therefore, it's best to consult with a professional moving company to get an accurate estimate based on your specific moving needs.
What do I get when I book Brentwood moving company through mod24?
Experienced Movers
Mod24 works directly with the best moving companies in Brentwood. Rely on our professional, trained movers with years of experience.

Loading & Unloading
Our dedicated labor-only movers on Mod24 guarantee a seamless customer experience, no matter how big or small your upcoming moving project may be.
Instant Pricing
Transparent pricing. Instant quote comparisons. No hidden fees. Mod24 offers instant, straightforward, and detailed pricing for your upcoming relocation.
Protective Covering
Protective materials such as moving blankets, tape, and shrink wrap will always be provided during your move to ensure the safety of your belongings.
Secure Online Payment
Book online in a few minutes and secure your moving date with absolute ease. We offer online payment options that are comprehensive, straightforward, and secure.

Moving to Brentwood
Brentwood is a nice, tucked-in city with a lot to offer to its residents. With its perfect location and the road connection, you can easily reach one of the larger hubs such as Oakland, San Francisco, Stockton or even Los Angeles, but the city of Brentwood is very lively and vibrant and you will rarely have the need to look for fun outside of it.
Demographics
Brentwood, CA is a popular spot with a lot of people moving to this gorgeous city. The population has been on the constant rise in the last two-three decades, reaching 64,870 in 2021 during the last count. The gender breakdown is equal. When it comes to ethnicity, the majority is Caucasian, followed by Hispanic and Asian populations.
Climate
With Brentwood being slightly away from the coast, the climate here is slightly different. Summers are hot, arid with mostly clear skies and occasional rain. On the other hand, winters are short and wet, but not too cold. Usually, the temperature varies between 40°F and 90°F and rarely crosses these limits.
Economy: Jobs, Housing, Rental Prices
Major Employers
Liberty Union High School District, Contra Costa County, Allied Waste Industries, G3 Enterprises, Raley's, Trader Joe's, Brentwood Union School District.
Housing Prices
The average housing price in Brentwood, CA is $762,000, down 5.6% compared to 2022.
Rental Prices
The average rent for an apartment in Brentwood is $2,502.
Lifestyle: Shopping, Culture, Education, Food and Sports
Shopping: 7/10
Brentwood has a decent variety of stores and shopping centers, with major retailers like Target, Safeway, and Best Buy. Other than that, you may be inclined to drive west or east to SF or Stockton for different shopping sprees.
Culture & Arts: 5/10
Brentwood does have a few community events throughout the year, but overall, the city is lacking in cultural offerings, earning a grade of just 5 out of 10.
Education: 8/10
There is a large number of schools ranging from elementary, middle and high schools leaving the parents with ample of choices. A large majority of schools in Brentwood are highly rated.
Food: 8/10
You can try a lot of different foods including Italian and Thai. Speaking of foods, you will rarely have to leave Brentwood to eat because there is an abundance of high-quality restaurants and cafes serving the locals with all kinds of cuisine.
Sports: 8.5/10
No smaller city has a major franchise, but Brentwood can be an ideal place if you are a sports fan or love to workout. You can hike, bike or participate in other activities outdoors and the location of the city allows you to visit major sports teams in California easily. For golf lovers, Brentwood may be an ideal place.
Trusted by our customers
If you are tired of looking for moving help online, calling different moving companies for quotes, taking quick notes and scrambling to find movers near you just in time for the relocation – welcome to Mod24.
4.9 out of 5
Based on 334 reviews
Find Professional Movers in Brentwood with Ease
Wouldn't it just be perfect to have all the professional moving companies in Brentwood on one platform, along with their estimated rates, live reviews, and detailed information?
Shop Around With No Hassle
Compare moving quotes easily with a click of a button, and find the perfect Brentwood movers, or long distance movers for your budget and needs.
Licensed & Insured Moving Companies Near You
Every local and long distance moving company you come across on Mod24 is verified, licensed and insured. We pledge a professional moving service, no matter where you are and may be moving to. On Mod24, everyone is guaranteed a safe and simple move.
Book Your Move Online In Under 10 Minutes
Not only is acquiring moving company quotes a quick and easy process when you become a member of Mod24, but booking your move is even easier. Contact your moving company of choice to book, or simply do it online in under 10 minutes. It's really that easy.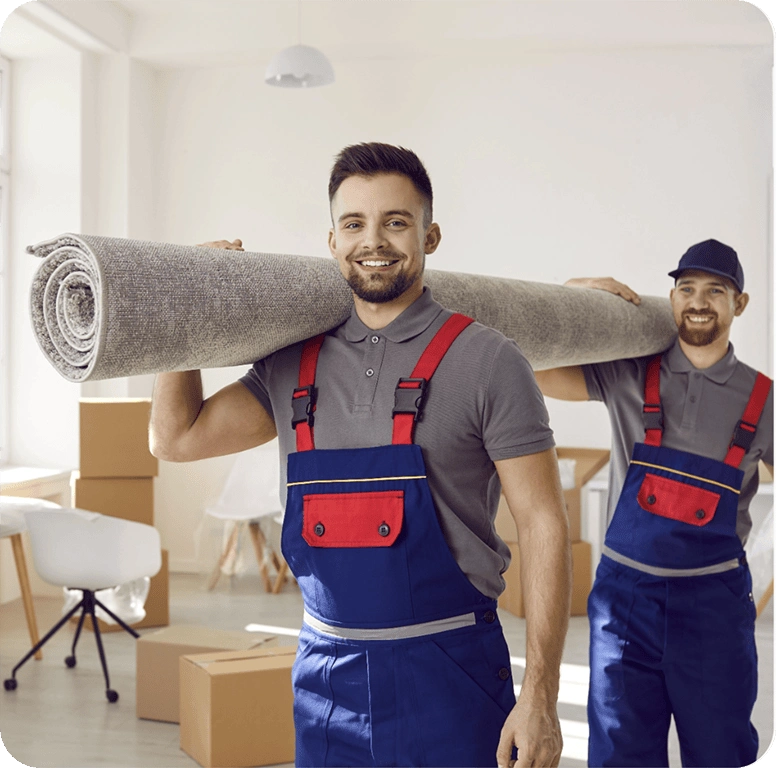 Benefits of Becoming a Member of Mod24
By becoming a member you will be granted access to our VIP list. With Mod24 membership you can get benefits that will make life easier during your next move. Check all we offer and join today!
Only
yearly!
Psst… 1st year is on us.
$49 Discount on Future Moves
$100 Worth TV Insurance
1 Month Free Storage
$200 Cross Country Move Discount
Booking Priority
$50 Off Car Shipping Services
VIP Concierge Service
20% Off For Packing Supplies
How does mod24 work to find the best Brentwood movers?
Tell us what you're moving
It's simple. We require very minimum information on the specifics of your move to generate a quote from a company of your choosing. Simply let us know about the type of move you are interested in (residential, commercial, storage, etc.) and the size of the move based on the square footage or inventory list.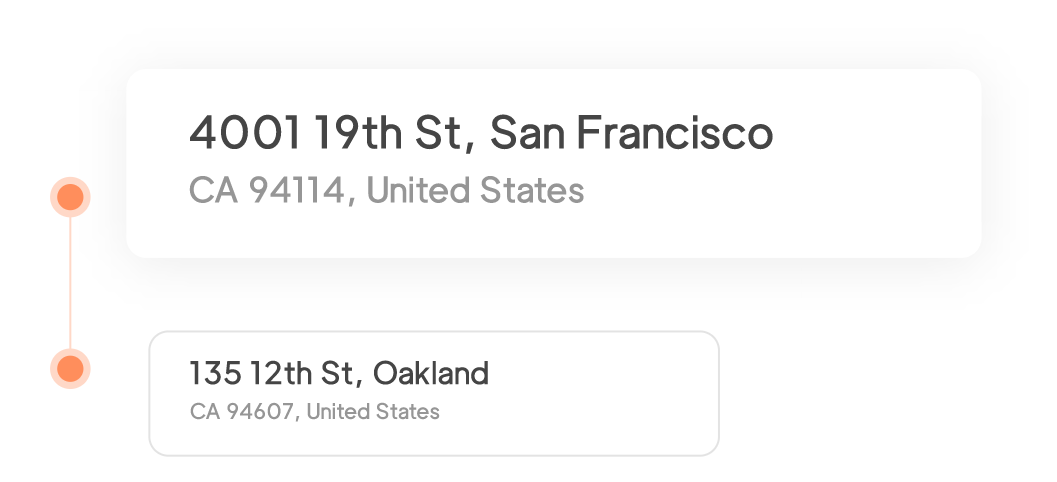 Select your pick-up location
Let us know where you will be moving from (the zip code of the pick-up location). Some companies cover multiple pick-up and delivery locations, so a pit stop won't be an issue! Just let us know about your pick-up needs and we will create the perfect quote for you!
Find your move destination
It is important to select where you will be moving to – so the distance between the two locations can be calculated. Remember that your detailed moving quote may vary depending on the distance between your pick-up and delivery locations, so try to be as accurate as possible when selecting both for an online quote.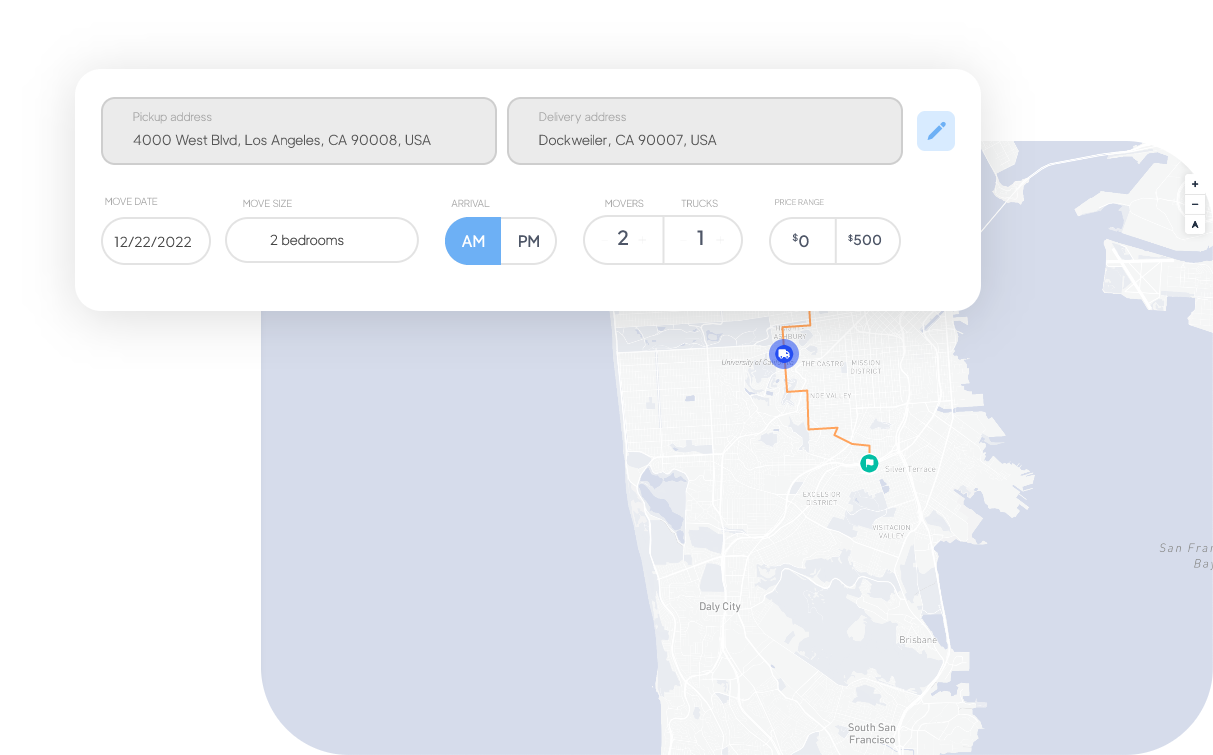 Choose your preferred date
Choose the preferred date and time for your move to take place and we will find the best moving company in Brentwood to suit your needs!
Compare quotes and book instantly
Book in just a few simple steps and secure the best Brentwood moving company for your upcoming relocation!