Learning how to pack furniture for moving is a great idea when you're relocating without professional assistance, but it could often lead to more confusion and frustration. If you need some handy, basic information on packing furniture that won't make you go crazy, we're here to help.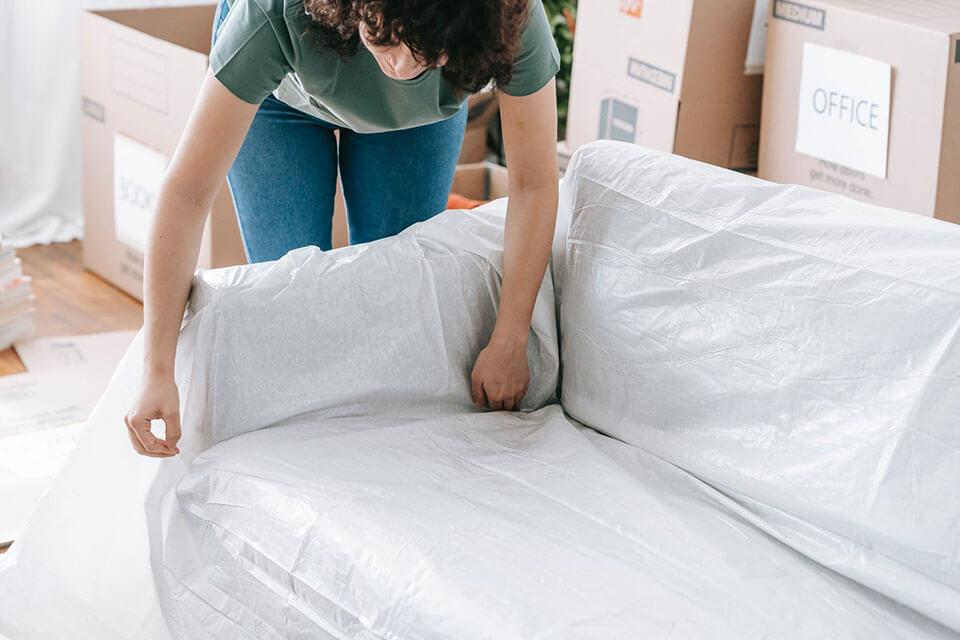 Among numerous relocation tips, such as how to save money to move, there are also tips for creating your packing list and the ever-expanding relocation to-do list. When you try to package everything from your living room and bedroom, there's only so much a to-do list can be used for, which is why most tips should be practical and take into consideration that you're planning to move out for the first time or potentially downsize for a move.
What Is the Best Way to Pack Furniture for Moving
?
If you want to relocate efficiently, you should start by observing the area you're leaving. If you're relocating from a smaller apartment or house to a bigger one, downsizing may not be for you. However, we still advise you to declutter and get rid of things you won't need at the new home, simply because it's a step closer to a stress-free move. Additionally, when you're relocating, count on the fact that you're changing your lifestyle; there isn't any room for old, dusty chairs there.
So the best way to package is to declutter first. After getting rid of things you don't require anymore (by selling, recycling, or donating them), take measures of your remaining pieces. This is vital for packaging and transport purposes. Depending on the room your couch is in and how many doorways there are between there and the outside, you'll have to disassemble or maneuver your pieces so they could go through without sustaining damage.
Before dismantling anything, take a photo of it. You'll be able to use those photos as references later when you start assembling it all back together. Put all the screws and tiny, vital details into smaller zip bags or use other storing solutions. Additionally, you can tape those bags to the inside (or to an individual piece) of the disassembled item, so you don't get your screws and bolts mixed up later.
How to Disassemble Furniture
Anything that can be dismantled into two or more pieces should be. For example, these are the following steps for disassembling couches:
● Start by removing the cushions and turning the couch onto its back,
● Unscrew the legs if your couch has them,
● If the arms on the couch are too large, unscrew them and wrap them together with the body of the couch,
● Check the couch for other parts that might fall off or get damaged during transport, and remove them (that could be the plywood bottom or the fabric covering the entire seat).
And the steps for dismantling a table go something like this:
● Flip the table upside down on some blankets to avoid damage,
● Unscrew the table legs one by one,
● If the table has two or more pieces (like extendable dinner tables), wrap them separately.
Why is it so important to protect every part of the couch or table individually? As we mentioned, some objects may not fit through the doorways, so they have to be disassembled. It's also an excellent way to protect all your pieces, whether they're precious or along the lines of IKEA stuff. Packing will go much more quickly because you won't have to maneuver around tricky couch and table legs. It sounds like a lot of work, but it's one that truly matters.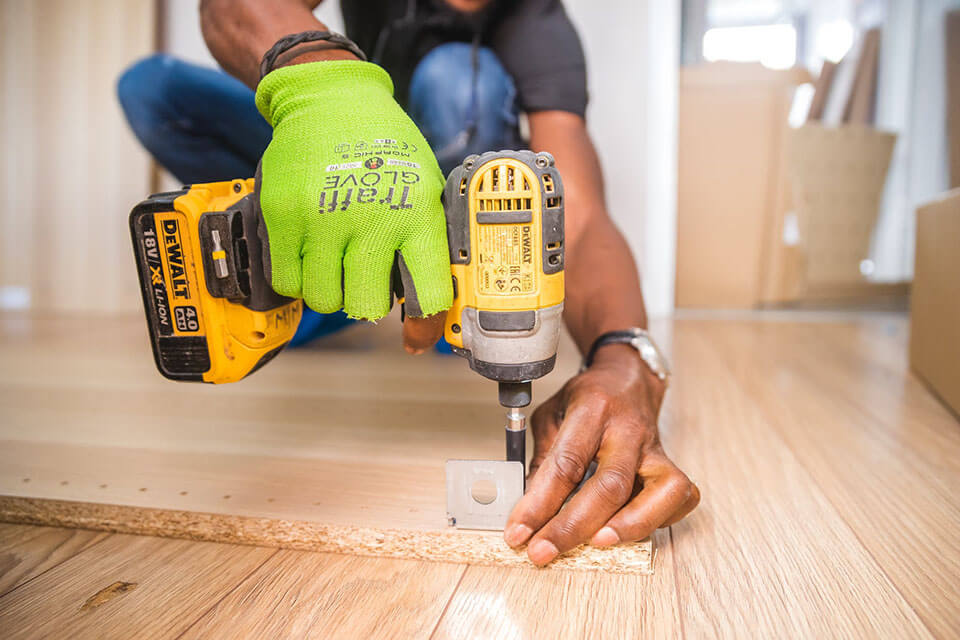 How Do You Wrap Wooden Furniture for Moving
?
Wrapping furniture for moving is no rocket science, but it doesn't mean you shouldn't be slightly more careful with wood furnishings. If you have a wardrobe, desk, table, or chairs made of high-class wood, you know what it takes to protect it. Just to be safe, we'll mention how to treat wooden household objects during relocation day.
Firstly, use soft cushioning materials and fabrics for wooden objects. While you may see photos and advice to use plastic materials, like bubble wrapping and film, it's better not to place it directly onto the wood since it's porous. Place a blanket and then add bubble wrapping as an extra layer of protection just to be safe. It's a good idea since more protection means safe transport.
How do you pack furniture that has metal additions, like knobs and handles? If possible, remove them, put them in zip bags, and then tape them or simply place them inside one of the drawers. Using duct tape on wood might damage it, so it's better to find a safe space to store the metal pieces elsewhere.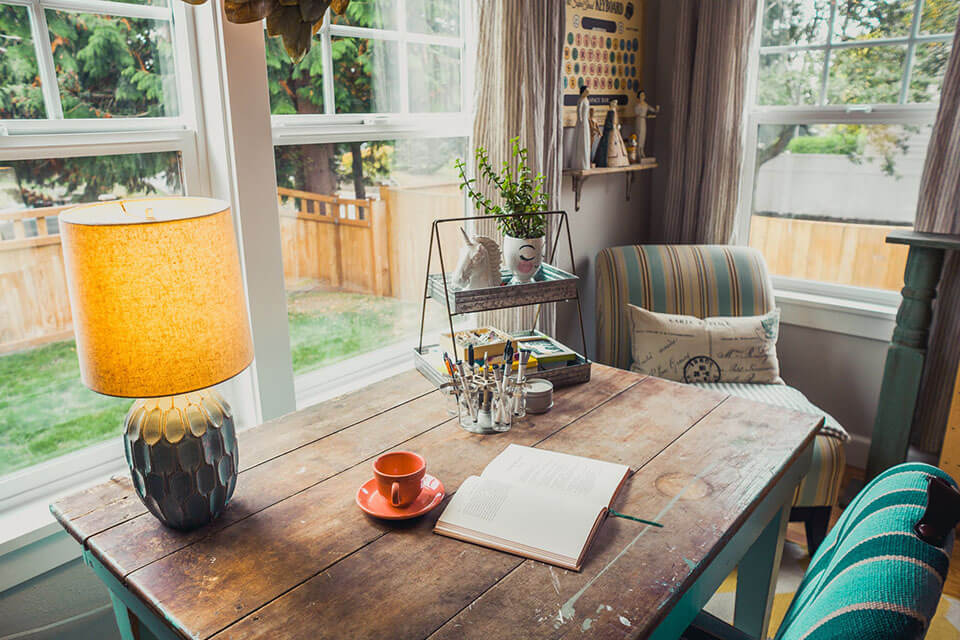 How to Protect Furniture When Moving
and the Supplies You Need for That
If you read ideas on how to prepare furniture for moving and most of them rely on disassembling each item, what happens if your couch or chair don't come apart? How do you professionally pack furniture in that case and secure it with the proper amount of padding and wrapping?
Most often, we mention cardboard boxes, plastic and bubble wrapping, and duct tape as relocation essentials, and they are the most vital materials for any kind of move. However, with furnishings that don't come apart, you'll need a whole lot of those materials. You can ensure the safety of each item by wrapping it into some foam rolls, too. This is a soft and cushiony material that's purchased in bulk and doesn't cause damage to sensitive surfaces; it's better than plastic, for sure.
Secure the Items With Bubble and Plastic Wrap
When you read about how to package dishes, you probably see advice on using plastic and bubble wrap. The same can be said for any furnishings that are bulky or cannot be disassembled. Foam is good for things that are made from sensitive or easily damaged materials, but you can utilize the other two for literally anything else around your home.
Use Soft Materials Like Blankets and Foam for Wooden Items
One of the well-known relocation hacks is that you can utilize things from home as wrapping materials, especially for smaller stuff. While you can wrap plates and glasses into old cotton t-shirts, it's unlikely you'll have a shirt big enough to make sure a chair doesn't get damaged. However, you probably have other things to utilize, like blankets.
Old blankets are the safest materials to wrap your wood furnishings in, as well as anything remotely breakable or easily damaged. You can buy rolls of packing foam to put on sensitive edges and place it into drawers to make sure their insides are secure, too. This investment isn't going to break the bank - you can get it online for cheap. Secure the foam and blankets with duct tape. Otherwise, the materials won't hold.
Transport Heavy Cargo With a Dolly
A dolly is a little two or four-wheeled cart that you can load heavy and bulky items on and transfer them wherever you want. This is useful as it reduces the weight you have to pull or carry. Additionally, it would save the floors from getting scratches and minor damage, which in itself causes a lot of relocation anxiety.
Lifting heavy stuff often causes injuries and sprains, so that's another excellent reason for renting a dolly. People make the relocation mistake of forgetting or never even considering getting dollies for transporting bulky household items, but you don't have to be one of those people.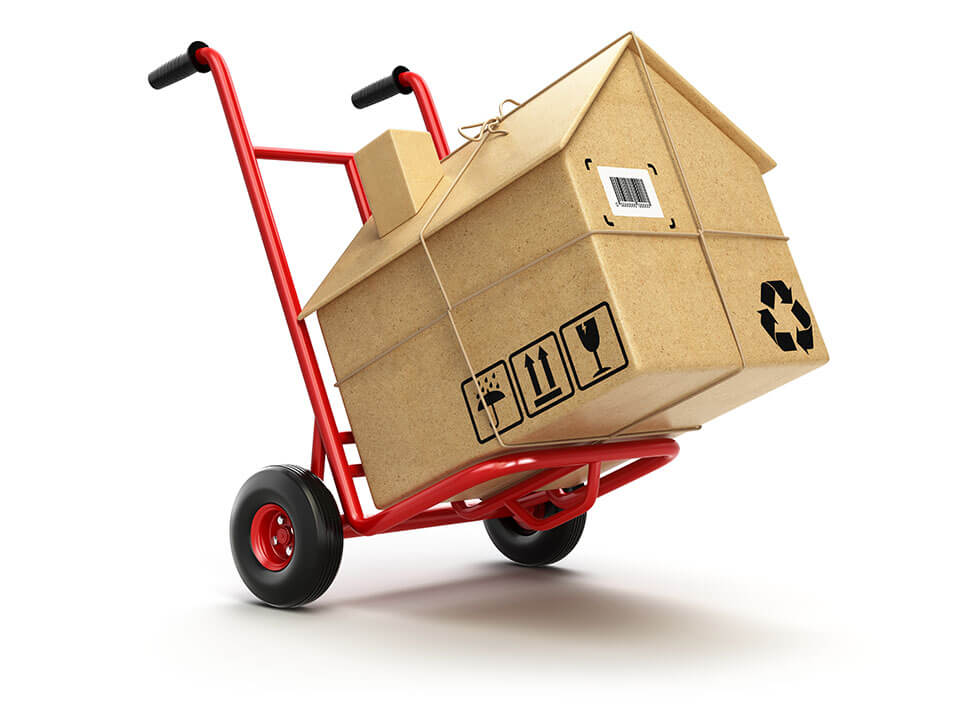 All Hands on Deck is a Good Approach for Packing Day
One of the things people forget to do when they move is to consider getting assistance from someone they know. People you're close to can be equally helpful as professional movers, and the relocation day could turn out to be more fun and easier to handle. Although relocating while getting help from family and friends could have you second-guessing the move, it's better if you do it with their assistance.
If those close to you aren't available on relocation day, consider hiring a relocation company. They don't have to package everything for you, but they know how to disassemble and prep your couch and bed for transport. You'll have help, your stuff will be secure, and there won't be any stalling.
It might seem like getting your friends, family, and professionals on board is a great idea, but that depends on a few points. Having too many people in your home, maneuvering around couches, packing plates, and figuring out how to package glasses professionally and safely is a recipe for disaster. If you do get in touch with professionals, be sure you have two or three friends around at most. They can assist you by babysitting if you're relocating with kids or pet sitting if you're relocating with pets, which is a nice hack for staying within your relocation budget.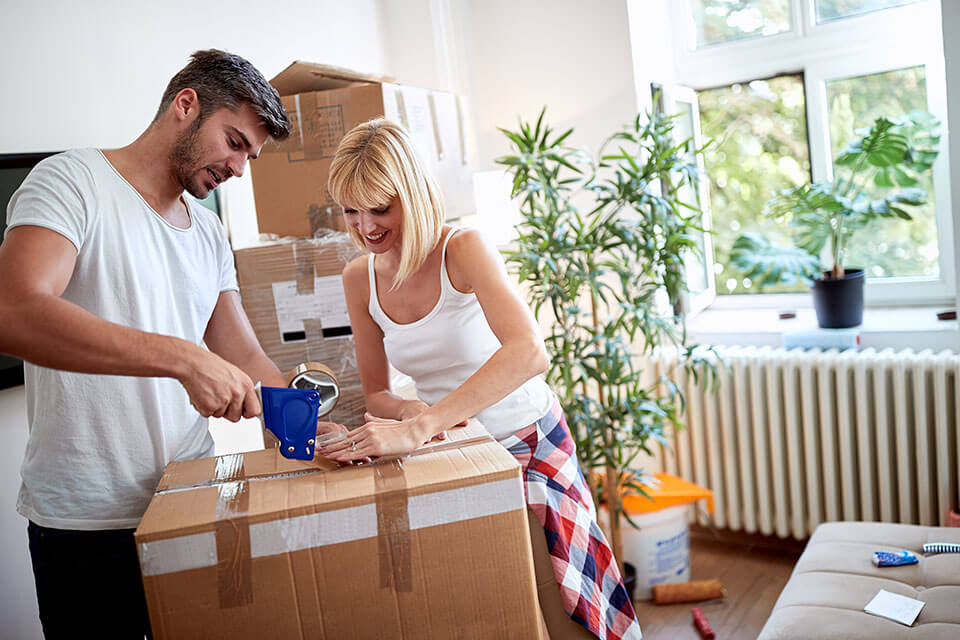 You Should Know How to Load the Relocation Truck, Too
If you pack to move in a hurry, make sure you know how to load the relocation truck. If you rent one to drive by yourself, organize your move so that someone can assist you in getting everything into the vehicle safely. You can try doing it alone, but why? There's so much that can go wrong, and you can't lift heavy stuff by yourself. We mentioned the importance of having assistance, and when the truck part comes, you'll see how vital a helping hand is.
Ensure to load everything into the vehicle, so the weight is distributed evenly on all sides. If it starts leaning to one side during transport, the stuff on the heavier side will be put under pressure by the other things leaning on it. Put the heaviest things against the trailer walls, so you can easily enter the vehicle when you start unloading.
Tie down all larger objects to the truck's floor so they don't fall over. Place the couches vertically and stack the chairs on top of each other - seat to seat. Whatever you do, do not stack anything on top of your wooden furnishings. You tried so hard to keep them safe from damage, so don't fall off that wagon when it gets to the vehicle's trailer.
If You Hire a

Moving Company, They'll Load the Truck for You
To reduce the inevitable relocation stress, you can open an app for moving and scout moving companies to help you organize packaging and load the vehicle safely. No one can do it more professionally and safely than movers, so it's a heartfelt recommendation to seek professional assistance for at least this part of the process.
Movers are trained for unpredictable situations and hauling all kinds of household objects, including wooden furnishings. You can also learn about the items movers won't move so you can prepare for them in advance and let them do their thing without having to move a muscle. There are no words to describe how easy your move will be with professional assistance, but the final decision is up to you.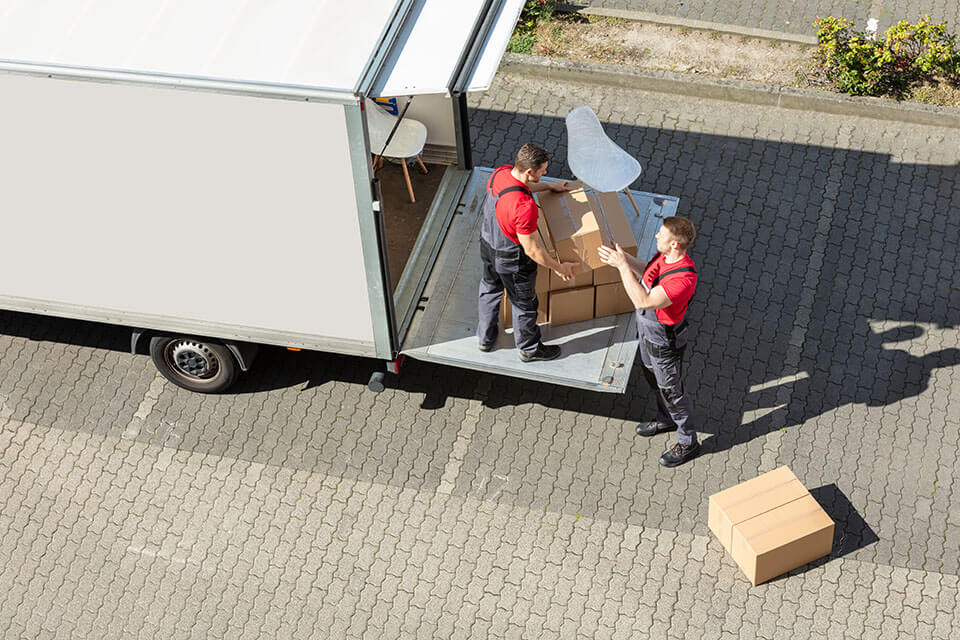 Find Movers by Using An App to Compare Moving Companies
If you're wondering how to choose a relocation company by using a moving app, just give one a try and see for yourself. A well-functioning moving company app can show you companies near you that service the areas you're going from and to. Because you went through the trouble and all the steps to package everything in your house, you can simply give yourself time off by hiring movers to do the rest.
You can, of course, allow professionals to do the packaging, too. However, assuming you're planning to save money, there are ways to divide the responsibilities and still have a safe relocation. Hopefully, you'll consider each step before attempting to do anything you're not prepared to do, such as disassembling couches and tables all alone, and that you'll have a safe and happy move.