If you decide to downsize your household and move to an apartment or a tiny home, you'll need some very creative storage ideas to help you organize the new house. Luckily for you, we mastered the art of smart storing - all your items will find their place, and there won't be any surface left unused in your new household. If you follow our tips, your home won't be anything less than perfect when you finish organizing it.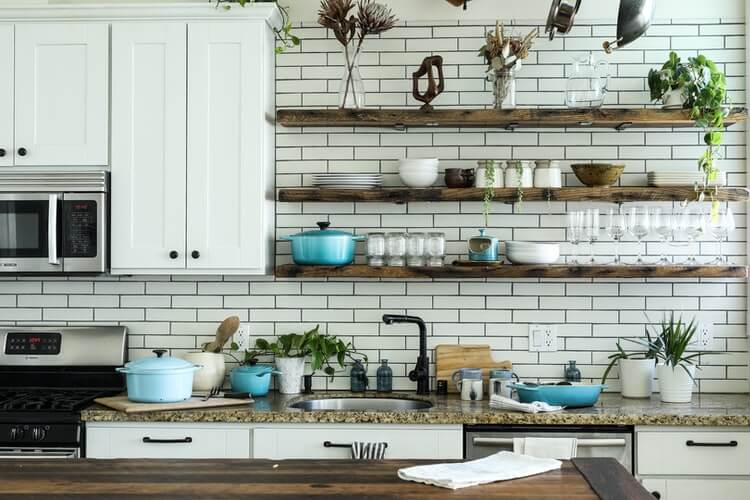 How Do I Create Storage in a Small Flat or Tiny House - Use Your Furniture Wisely
How do you organize a small house with no storage? It's easy - you create it yourself. The first rule of tiny house living is to make your furniture multifunctional. So when you are out there buying new furniture pieces, get those that can serve multiple purposes. It would be good to purchase or design and create some of the following items (as much as your relocation budget allows you):
● Wide shelves, which can also serve as easy-to-build and cheap room dividers, alongside their primary storing function;
● Ottomans, beds, and sofas with disposal space beneath or inside - this way, you will get a lot of hidden areas for off-season clothes, children's toys, and the like;
● A fold-down table should also be on your new apartment checklist - it can serve as a table when you want to organize a more formal meal for family and friends in the kitchen, but it can also serve as a shelf or as a nightstand replacement.
Cabinet Space - Get the Most Out of It With a Plastic Organizer
Even the smallest houses need to have cabinets, especially in the kitchen and bathroom. However, if you want to make the most out of them, you should come up with a few more tricks. An over-the-door organizer is a good idea for a cabinet under the sink and easy to install - place them on the inner side of the cabinet door, and store anything you find fitting (spices, cans, or even cleaning supplies.) The inside of the door can also be used for glass lids by installing plastic holders for them.
For creative bathroom storage ideas, an over-the-door organizer can be used for different types of beauty products. Still, you can also purchase some helpful gadgets, like holders for your blow-dryer and other devices you use daily, and place them as we described above. In both cases, don't forget that the areas below the cabinet can also be used for currently unused items. For example, when it comes to the bathroom, fill that empty and otherwise unusable area with smaller baskets or washbowls.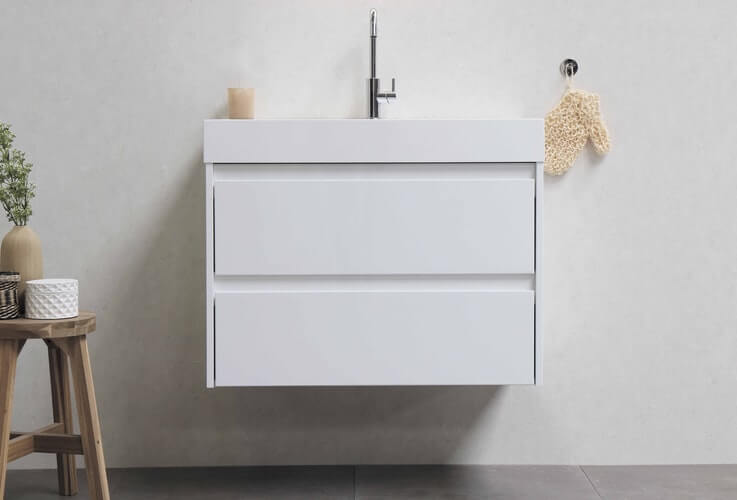 How Do You Store a Lot of Things in a Small Space - Picture Your Wall as an Empty Canvas
After you decide to use our moving app to compare moving companies and opt for a perfect home, you will need to carefully plan your move to another city. If you are moving from a house to an apartment, it would be good to visit it before making the final decision to get a feel of the place. And if you get scared because you think there wouldn't be enough space for all of your items, don't despair. Remember: as long as you have walls and a will for some DIY action, you are covered.
Creative Storage Solutions for Your Bedroom and Living Room
So you and the people who live with you don't have to walk over each other while trying to go through different areas in the house, especially if you just moved to a smaller home, look at the area near the ceiling. It has been left unused, correct? It is not surprising, considering that reaching objects on a shelf that high isn't going to be easy. However, that is why the top of all four walls can be reserved for items you rarely use - just be careful not to create a new surface for belongings you'll never look at again.
After discovering the benefits of our Mod24 features and using our app for moving, ensure that you create an inventory of things to get rid of before relocation and don't put those objects on your packing list. You must learn how to downsize for a move if you're going to successfully organize your relocation to a smaller home.
Of course, we can't talk about storing and walls and not mention ceiling surfaces as the next step in the organization of smaller homes. If you are in love with your plants but don't have enough room for all of them, or if you enjoy riding bikes but couldn't find an appropriate area for one, you can always install hooks and let them hang from the ceiling. This way, you will be able to enjoy yourself without having to give up on something you love.
Clever Storage Ideas for Small Kitchens - Make Your Kitchen Wall Useful
The wall will be your new best friend when it comes to tiny kitchens, too. Not only will you find a new place for storing your items, but your most commonly used kitchen utensils will be at your fingertips. Just get some basic tools and install as many hooks as you want. Even more than that - you can put them on the bottom of other shelves and double the surface one shelf can provide. It will help you store your favorite mugs, commonly used dishes, dish rags, or whatever else you want. If you are moving out for the first time, after using our moving company app and making all necessary arrangements, ensure to add hooks to your list of things you need for your first apartment.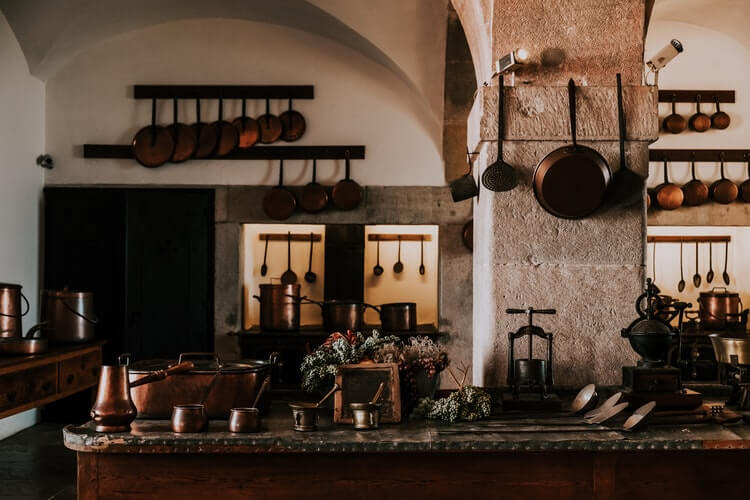 A Shelf - The Mother of All Storing Options
Shelves represent the most common storing option out there. No matter which room you plan to organize next, it is almost certain that there will be some shelving. Whether you opt for the ones that will cover your whole wall or just for a few of them you'll arrange sporadically, a shelf will always be an excellent place to put your belongings and decorations.
Try to purchase or design ones without a door, so you won't need an extra area to open them. Open shelves can be an excellent solution for your kitchen, too, for those items you use more often, such as everyday plates and glasses.
What Can I Do With a Narrow Storage Space - A Few More Ideas for Organization
Narrow storing spaces, such as narrow sliding shelves or cabinets, can be put in small spaces between two kitchen units. They are perfect for smaller kitchen items, such as spices in glass jars or cans of food. With them, the clutter in your kitchen will be reduced to the minimum. The same technique can be used in other areas of your new house - between the bathroom cabinet and the wall, under the office desk, and the like.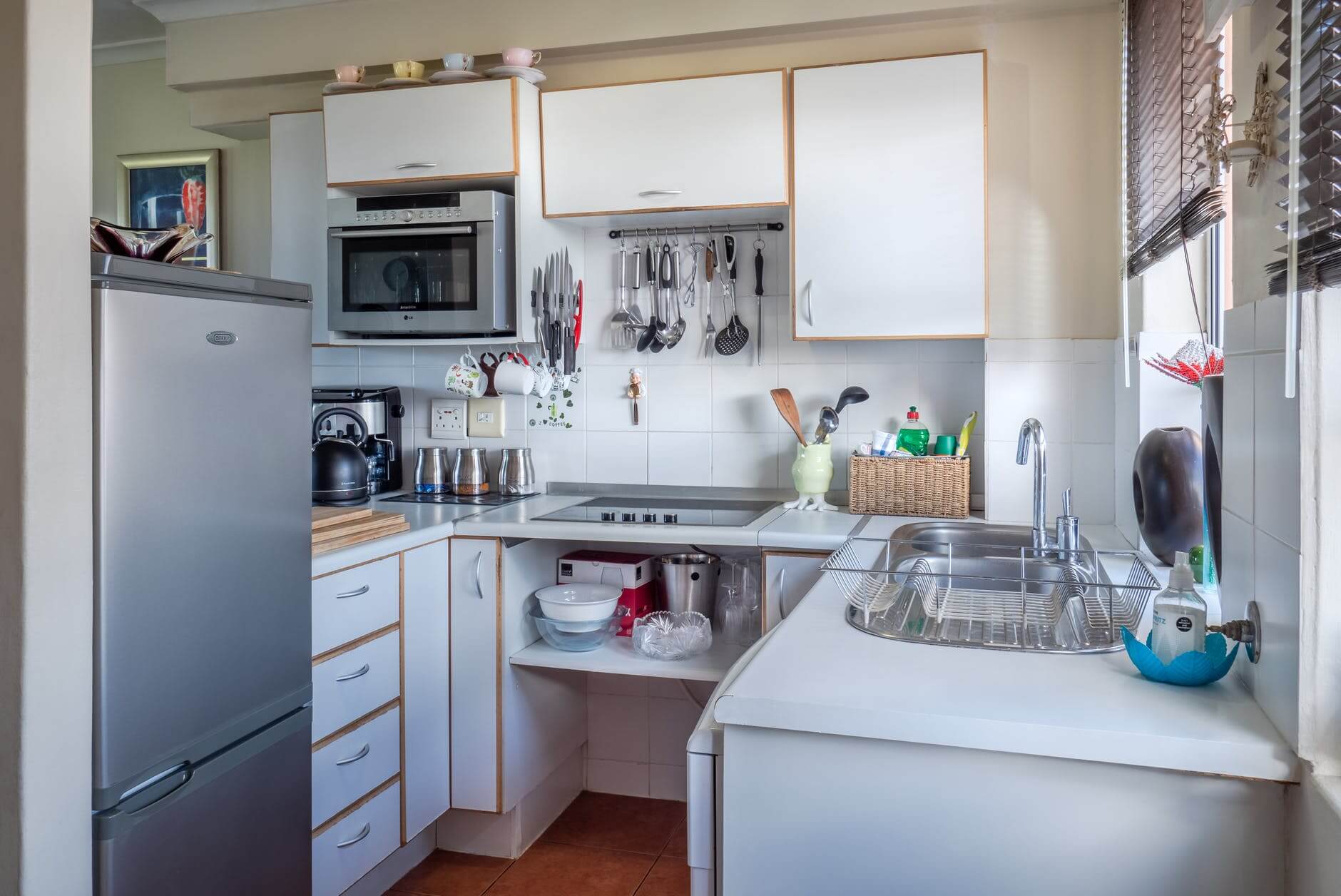 Clothing Rack - A Unique Storage Idea
Who says that the clothing rack has to be in your closet? And what happens when you have too many clothes for one closet? Buy a wardrobe rack and place it wherever you find fitting - it will take so much less room than a whole new wardrobe. Best of all, it is one of the leading trends in bedroom design, no matter if your bedroom area is tiny or big. This effortless DIY option will ensure your bedroom looks chic and modern while saving space for your other belongings.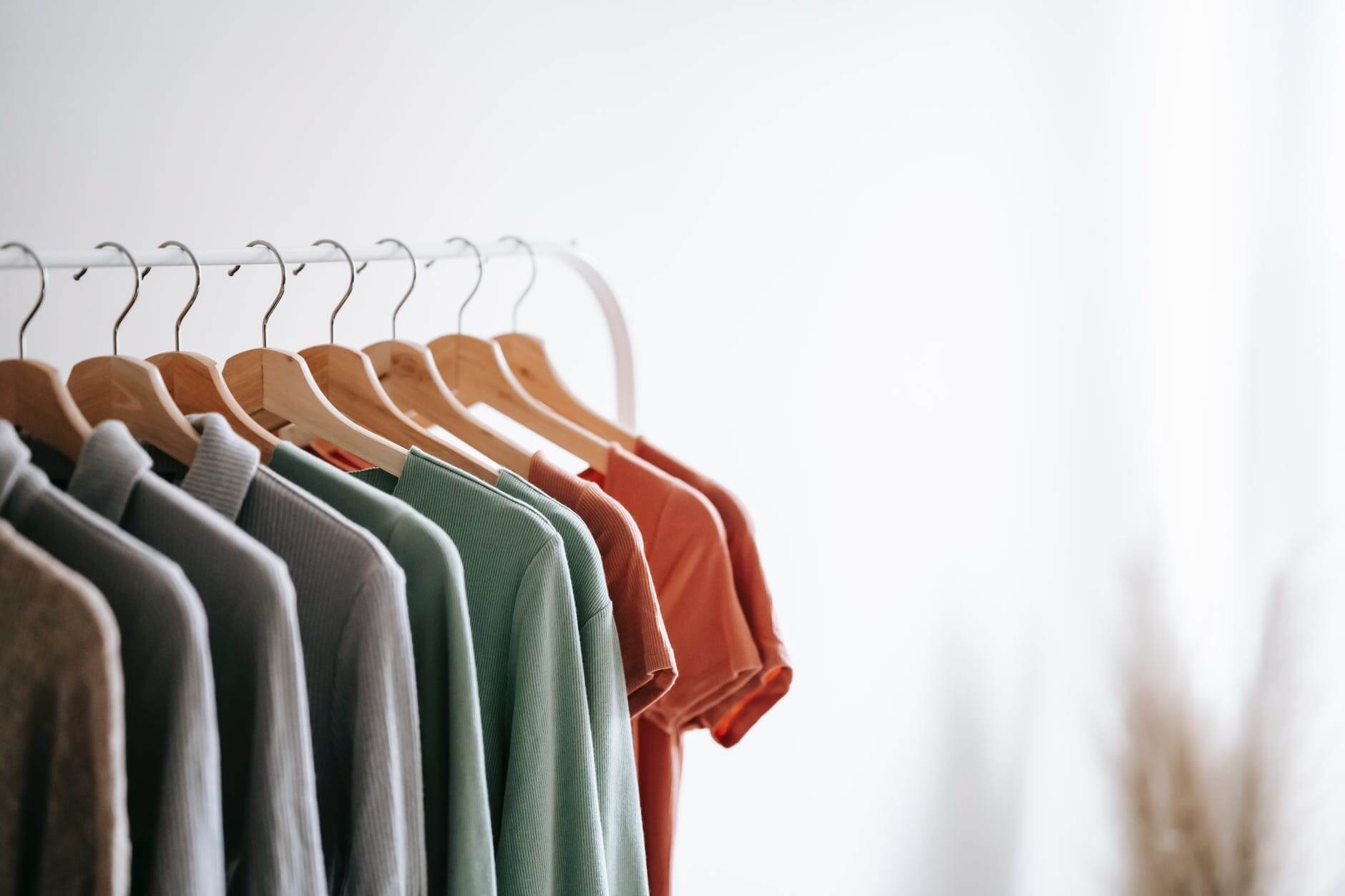 DIY Creative Storage Ideas for Small Spaces
DIY solutions will not only spark your creativity and let you enjoy each of your projects but will also ensure that you don't feel trapped in a smaller living area after your relocation. Bonus relocation tips - start exploring DIY options before the relocation day and use sites such as Pinterest to spark your imagination. Focusing on the good side, such as all the possibilities of interior design, will help you achieve a stress-free relocation. It is one of the most common things people forget to do when moving because they don't realize its importance.
The possibilities are endless. We have prepared a few examples of DIY interior design solutions that will help you make the most out of all your house areas in the best possible way. Hopefully, they will free your mind and give you a push in the right direction so that you can create some of your own.
● If you search for something a little less uncommon, those hat boxes you have stored can be used as unique DIY shelves on your walls. They will make your rooms shine, so be sure to think of them when organizing packing for a move.
● Do you have more high heel shoes than you can count? The perfect solution for you could be crown molding. Buy the amount you'll think will be enough for your shoe collection, paint them the way you like, and have your modern shoe rack installed on your bedroom wall while freeing the bedroom area from unnecessary furniture.
● All that emptiness beneath your beds can be filled with plastic containers or old drawers. It will help you with the organization of toys if you are relocating with kids, books and notebooks, school and office supplies, bags, and the like.
● Your precious jewelry doesn't have to be hidden away in a cabinet that will only occupy more room. Instead, buy a board and board pins and design a unique work of art by letting your earrings and other jewelry pieces hang from the wall. You will never again have to search through your drawers and be annoyed because your favorite piece is nowhere to be found. Everything will be right in front of you.
● Who would have thought that such a seemingly insignificant object such as shower clips can serve as anything else than to hold a shower curtain? However, if you own many scarves or belts, storing them and finding the proper technique for their organization can get tricky. By putting shower clips around closet hangers, you will, on the one hand, get more room in your closet for other wardrobe pieces and on the other, have your accessories nicely organized.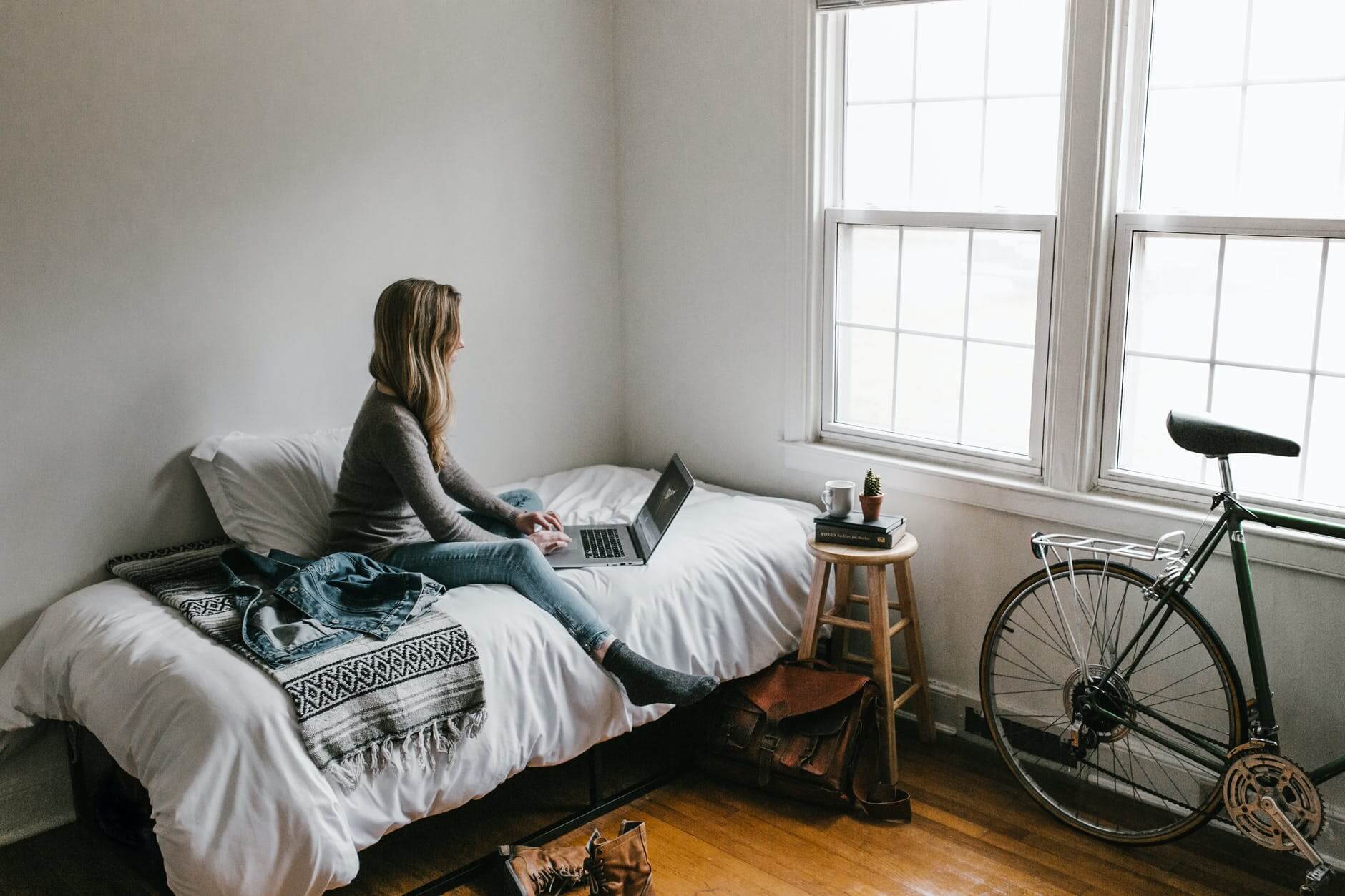 Achieve Better Organization by Using a Shoe Organizer
This handy item can be used for the organization of a lot more objects than just shoes, the same way an over-the-door organizer can. Hang it in the pantry, bathroom, closet doors, or pin it to any of your walls. The best part is that you can store almost everything you think of inside them after your relocation, but also during the move if you want to move efficiently. After the relocation day, take your pick - toys, cleaning supplies, magazines, beauty products can fit in there and be always at your disposal. And shoes, of course.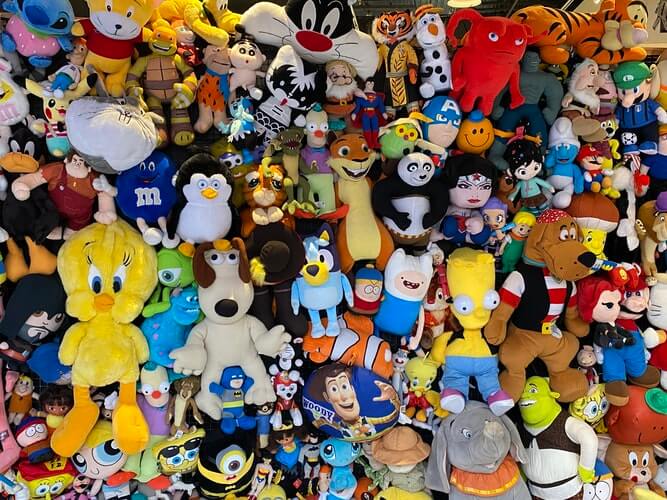 How to Adjust to a Smaller Home?
Thinking about innovative storing ideas and DIY options for your new home is one of the relocation hacks that can help you reduce anxiety about moving out. Because of that, it should be on your relocation to-do list before the day of the move comes, especially if you are planning to downsize your living area. There is no point sugarcoating it - you'll need some time to adjust to a smaller place, with not so many spots where you can store all your belongings. However, take some (or all) of our suggestions into consideration for your future organization plans, and you'll soon find that lack of space doesn't have to be an issue.